In one week, the 2023 Stanley Cup Playoffs will begin. The Boston Bruins have had a storybook season, breaking the NHL record for wins with 63 in a 5-3 win over the Philadelphia Flyers on April 9, passing the 1995-96 Detroit Red Wings and 2018-19 Tampa Bay Lightning. They are just two points away from setting a new record for points in a season and passing the 1976-77 Montreal Canadiens, who holds the record with 132.
The 2022-23 Bruins have been getting contributions from up and down their roster all season long. When the playoffs begin, Boston will be looking to avoid the Presidents Trophy jinx suffered by the Lightning in 2018-19 when they were swept in the first round by the Columbus Blue Jackets. You know what to expect from the Black and Gold's top players, but during each team's postseason run, unlikely heroes emerge.
Who could be this season's unlikely playoff heroes for the Bruins? Here are three candidates for first-year coach Jim Montgomery.
Tomas Nosek
It's safe to say that Tomas Nosek's first season in Boston in 2021-22 was one he would like to forget. This season has been different for the fourth-line center and he is becoming a key player for Montgomery.
Related: Bruins' 3 Up, 3 Down: McAvoy, Zacha, Hathaway & More
---
Latest News & Highlight
---
Nosek being a playoff hero will not most likely come from scoring, although that would be a big added bonus for the Bruins, but more from his work at the faceoff dot and on the penalty kill. In April 9's win over Philadelphia, he went 15-for-16 on faceoffs for 93.8%. He does have six goals and 10 assists this season, but his most important contributions for Boston have been at the faceoff dot and on the top-ranked special team. He has been given some late-game draws on faceoffs in close games and even has been a second or sometimes even third center on the ice late in games. Just his work on faceoffs will be valuable to the Black and Gold.
Garnet Hathaway
What an addition to the Bruins at the trade deadline from the Washington Capitals Garnet Hathaway has been. He has three goals, two of them game-winners, and five points. What he has brought to Boston is more important than any offensive production.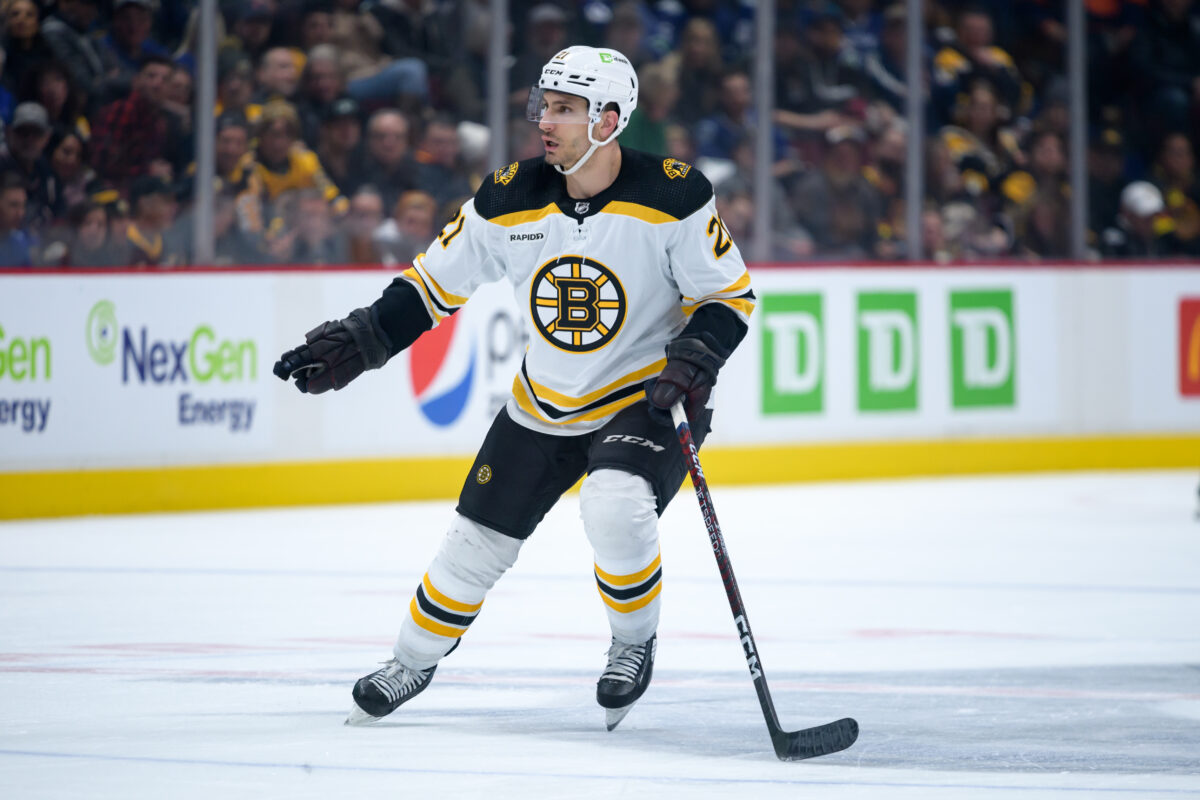 He brings a lot of sandpaper and toughness to the Bruins' fourth line, something that they were lacking in previous postseasons. He has been good on the penalty kill, he gets to the dirty areas on ther ice and his forecheck has been relentless on opponents' defensemen. There was a scare against Philadelphia in the second period when a shot from the point by Connor Carrick was deflected and hit Hathaway in the head in front of the net. He was down for a minute, but got up and skated on his own to the bench, then to the locker room. He returned later in the period and finished out the game. He has been as good as the Bruins hoped he would be following the trade and it wouldn't be surprising to see him score a game-winner at some point.
Trent Frederic
Everything that could have gone right for Trent Frederic, has gone right in 2022-23. The 29th overall pick of the 2016 Entry Draft has a career-high in goals (16), assists (14), and points (30). He has been able to provide Montgomery with flexibility by being able to move him around the bottom six on the wing and at center.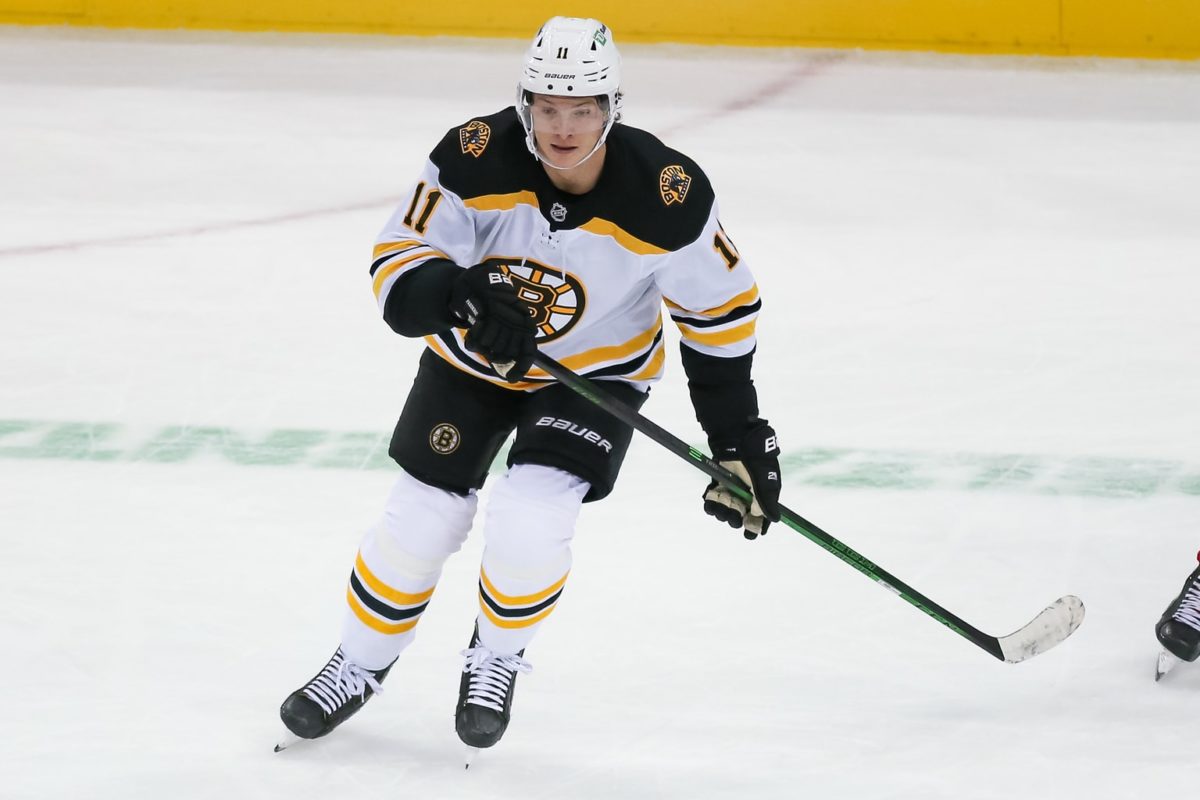 The last couple of seasons have been up and down for Frederic who was showing positive signs in his development, but took a step back at the end of last season and in the playoffs. This season, he has become more of a producer offensively while doing a lot of the little things. One reason for his career-high in goals is his ability to get to the front of the net and finish. He once again has formed a connection with Charlie Coyle on the third line and even Tyler Bertuzzi following the trade with the Detroit Red Wings and in Taylor Hall's absence. When the Bruins are fully healthy, something they hope they can be when the postseason begins, it's going to be hard for Frederic to be out of the lineup because of the impact he makes every night and it wouldn't be surprising to see him be a difference-maker in a game or two.
All season long, the Bruins have been contributions from their entire roster, but in the playoffs, there is always an opportunity for someone not within the main core of the team to score a big goal or win a game with a big play. This season there are a number of unlikely playoff heroes on the roster, but Nosek, Hathaway, and Frederic are players that you don't expect a lot from, but can provide a big play or two in the course of a game.