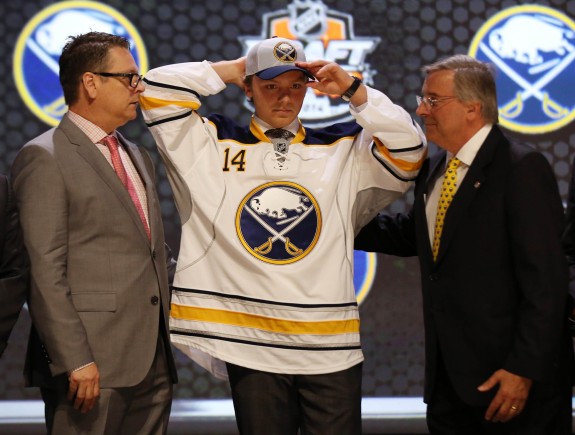 There is surely no shortage of story lines this summer when it comes to the Buffalo Sabres.  From the way last season unfolded, to the hiring of new GM Tim Murray, to the recent drafting of Sam Reinhart, news is constantly breaking.  Fans want to be in the know more than ever when it comes to their favorite team.  More and more fans are turning to Social Media to keep up to date on what is happening.  It is becoming more common for Twitter to be the first place that a major news story is broken.  With that said, we at THW felt that it was important for you to know where to go in Social Media to stay up to date with the latest breaking news and opinions.  We have created a one stop Social Media shop of all things Buffalo Sabres.  There is no shortage of resources available for Sabres fans.  We have listed these resources below.  If you feel that there is an outlet that deserves to be mentioned on this list, please let us know.
Buffalo Sabres
The Buffalo Sabres website does a great job of not only keeping fans informed, but also getting fans involved.  In addition to getting scores, highlights, and interviews, fans can get involved by visiting the Fan Zone portion of the site.  In it, fans can make in game music requests, send in game messages to display on the scoreboard, or get involved with different community projects.  If you are a Buffalo Sabres fan, this website is a must visit.
 The Buffalo News
The Buffalo News serves as the primary newspaper of Western New York, primarily serving the Buffalo and Niagara Falls markets.  They also provide excellent coverage of the Sabres.  The newspaper has two main beat writers who follow the team.  Mike Harrington and John Vogl do a great job covering the team.  The newspaper also has a Twitter account which follows all Buffalo related sports stories, including the Sabres.  When you need news and insight, this is a good place to visit.
Reinhart will be a target all season. How he survives — and learns to avoid — contact will be a key to watch.

— Mike Harrington (@ByMHarrington) July 15, 2014
The Olean Times Herald
The Olean Times Herald is another major newspaper that serves Western New York.  The Buffalo Sabres beat writer for the Times Herald is Bill Hoppe.  He provides in depth insight into the team.  He also has a website called Buffalo Hockey Beat that keeps fans up to date on all things Sabres hockey.
The Democrat and Chronicle
The Democrat and Chronicle is based out of Rochester, New York.  This is the premier paper in the region not only covering the Buffalo Sabres, but also their AHL affiliate, the Rochester Americans.  Hockey coverage in the Chronicle is led by Kevin Oklobzija.  He also writes a blog called the Hockey O-Zone, giving fans deeper perspective on the latest breaking news.
Sam Reinhart doesn't assume he already has a spot on the #Sabres roster — but he intends to prove he deserves one: http://t.co/7cw04OQuVc

— Kevin Oklobzija (@kevinoROC1) July 15, 2014
MSG Network & WGR Radio
The MSG Network is the exclusive local television home of the Buffalo Sabres.  Calling play by play for the Sabres is the great Rick Jeanneret.  We at THW wish the very best and speedy recovery to Rick as it was recently announced that he was diagnosed with cancer.  He intends to make a full recovery and return to the booth.  In the interim, Dan Dunleavy will call play by play and former Sabre Rob Ray does color commentary.  The Sabres are one of the few teams who have same broadcasters on both TV and radio.  WGR AM 550 in Buffalo is the radio home for the Buffalo Sabres.  There are a variety of resources available in Social Media for both networks.  A really good follow for the inside scoop on the Sabres is Paul Hamilton.
https://www.youtube.com/watch?v=XFlct4z48QE
Other Follows
Fans have many other options available to them if they are looking for other Buffalo Sabres related material.  Die by the Blade, Sabre Noise, Sabre Space, Buffalo Wins, and The Hosers are some of the better fan related sites out there.  They each are imformative, and offer lots of opinion.  They also give fans a chance to interact with other fans.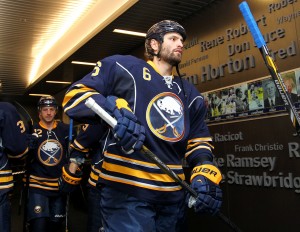 In all, the Buffalo Sabres do a fantastic job of keeping fans informed of everything that is going on.  With so much change happening in the organization, it is important for there to be a strong Social Media presence.  The Sabres have that strong presence with the abundance of resources that are available to fans worldwide.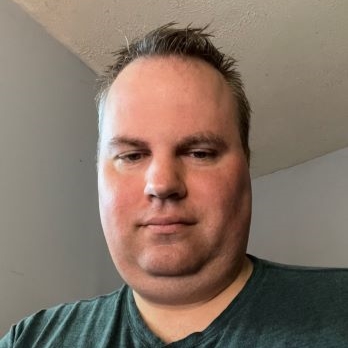 I am a fully credentialed writer who covers the Columbus Blue Jackets, Cleveland Monsters and Erie Otters as well as the Ontario Hockey League and NHL Draft. The 2021-22 season will mark eight seasons with the Hockey Writers. I am also the site's Credentials Manager.