If you're reading this, you're probably already aware that hockey is the undisputed best sport on the planet. But if you really need some extra convincing, here's a list of ten things (in no particular order) that make hockey the greatest sport on Earth:
1. It's Played on a Giant Sheet of Ice
Football, basketball, baseball – what do they all have in common? They're played on the solid ground, not a slippery sheet of ice. The athletes that play those sportswear shoes, not sharp blades of steel on the bottoms of their feet. I'm not saying basketball, baseball, and football players aren't serious athletes, I'm just saying they're not as talented as hockey players. Hockey players have to combine all that speed and agility on top of managing to stay upright on a large ice cube. If that's not skill, I don't know what is.
(Then again, they're only human. Sometimes they fall down, too.)
2. The Players Have the Ability to Control the Game
In other major sports, the majority of games are usually decided by the referees or umpires. In hockey, it is to a certain extent, but the players definitely have the ability to control the game on a different level. They can speed it up, slow it down, or shake things up with big hits or fights. In this sport, the athletes truly have control of the game, which makes it much more entertaining to watch.
3. Hockey Is a Team Sport
Some sports, even though they're considered "team sports," are sometimes monopolized by an individual athlete. Football has quarterbacks, baseball has pitchers, hockey has a team. Although it's possible for one hockey player to be the superstar of the team, this sport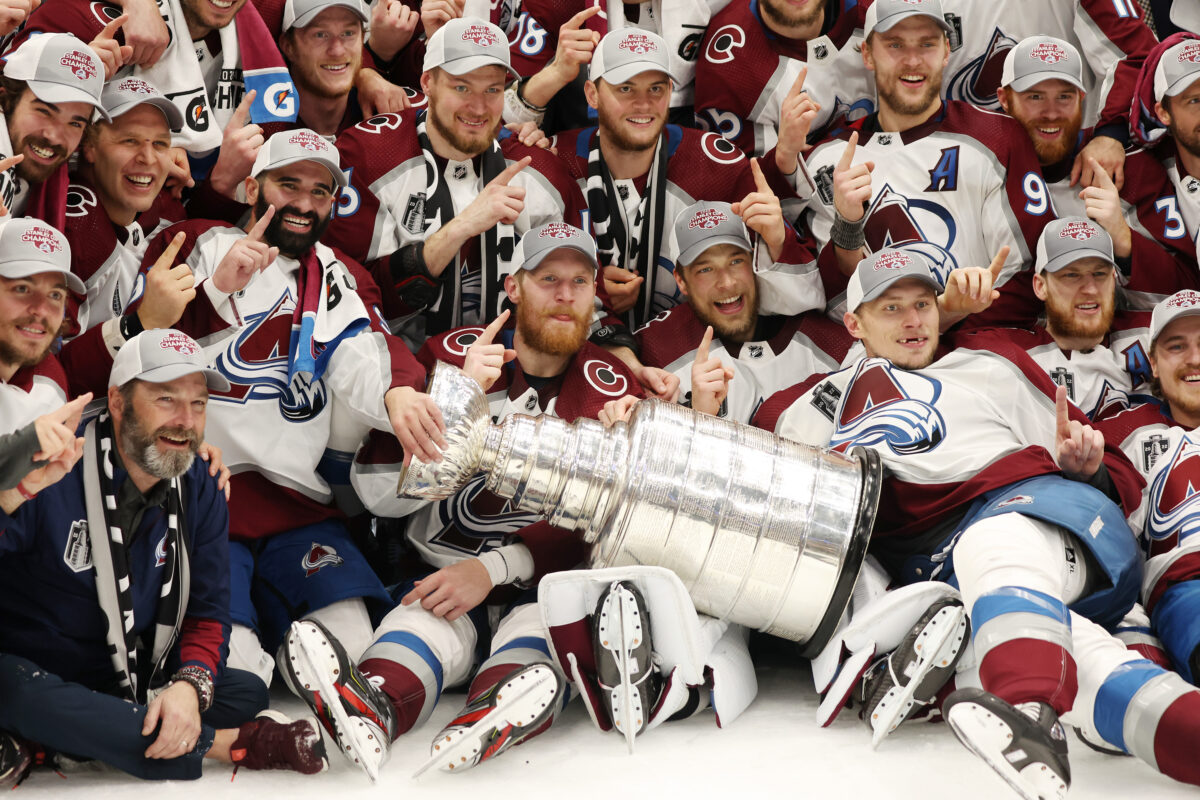 makes it impossible for a team to win unless they play together. Everybody needs to be on the same page if things are to work in this sport and that makes it all the better. After all, there's no "I" in "hockey."
4. The Speed
No other sport even comes close to hockey in terms of speed. Everything about this sport is fast-paced: the slap shots, the game pace, the players. Every other sport moves at a glacial pace in comparison to this one. There's no time for dozing off in hockey – something is always happening and if you blink, chances are you'll miss it. Constant action is one of the many reasons hockey is the greatest sport on the planet.
5. The Insane Playoff Format
You can argue every other point on this list, (except six; that's a fact, too) but you can't argue that the NHL playoffs are, without a doubt, the most grueling of all the major sports. In order to become champion in this league, you must survive four rounds of grueling, backbreaking play, on top of the seven months of the brutal regular-season games that have already been completed.
---
Latest News & Highlights
---
There's no stopping nor breaks for these boys – Only twenty-eight games to prove that you deserve Lord Stanley. Good luck finding another sport that requires that much work and devotion to win the title.
6. Hockey Players Are Warriors
There's no doubt about it, hockey players are the toughest athletes out there. They get blasted in the face with a puck and keep playing. They break bones on the ice but finish the shift. There's just nothing that stops them. Rich Peverley literally died for a few seconds on the ice and after being revived, asked to be put back into the game. Classic hockey player.
Basketball players sit out for the season with ingrown fingernails. Baseball pitchers can't pitch because of blisters. Hockey players ask to play more after having their faces stitched back together. If that's not a warrior, I don't know what is.
7. The Lingo
If you've ever spoken to a hockey player, you know very well just how hilarious hockey lingo is. From "beauty" to "bender," hockey has a language of its own. No other sport requires a dictionary to decode what's happening. This hockey jargon makes things a bit complicated at times, but it also adds to the greatness of the sport.
If you feel the desire to learn how to speak like a hockey player, read up on the ultimate hockey dictionary here.
8. Goal Celebrations
In most sports, scoring requires some sort of celebration. However, in hockey, scoring means a celly is coming and that is much more than your average celebration. That's an all-out-spin-in-circles-flail-around celebration of awesomeness and the goal that was just put in the net. Not every goal requires a celly, but when they happen, it's definitely worth watching.
9. The Traditions and Superstitions
From playoff beards to pre-game rituals, hockey is a sport bursting with traditions and superstitions. Other sports have their customs, but none come close to hockey. These men grow facial hair for good luck or insist on eating the same exact meal before every game.
Some guys get really strange with their superstitions: Max Talbot boxed with Marc-Andre Fleury before every game, while Karl Alzner used to tap his stick 88 times and outline the Canadian maple leaf during the National Anthem. Hall of Fame goaltender Glenn Hall used to vomit before every game, believing he'd lose unless he lost his lunch before taking the ice.
Although they're odd, these superstitions and bizarre traditions set hockey apart from all else.
10. Hockey Players Are Nice Guys
This may be a generalization, but hockey players seem to be the nicest professional athletes. They may act tough on the ice, but they're giant teddy bears off the ice.
It's common to hear of players from across the league performing little acts of kindness. Last year a group of Boston Bruins players dressed up as characters from Disney's Frozen and visited the Boston Children's Hospital. Former Colorado Avalanche Matt Duchene purchased a jersey for an 11-year-old girl who was bullied at school. Charlie Coyle, formerly of the Minnesota Wild, made a young boy's day just by waving at him during warmups.
Both on and off the ice, hockey players make this sport the greatest of them all. If you didn't believe it before, you should now: Hockey is the greatest sport on earth.
This post was originally published in Jan. 2015.
---