Forget about the second week in April, the Buffalo Sabres are in the playoffs right now.
Sure, technically they've only played 55 contests of an 82-game schedule. Yep, they currently sit two points outside of the final wild-card spot in the standings. And admittedly, they're the owners of the worst record in the league since the end of November and haven't won back-to-back games since Dec. 11 and 13, against the Los Angeles Kings and Arizona Coyotes.
Aside from all of that, they're primed for the postseason. If they could only find a way to win again.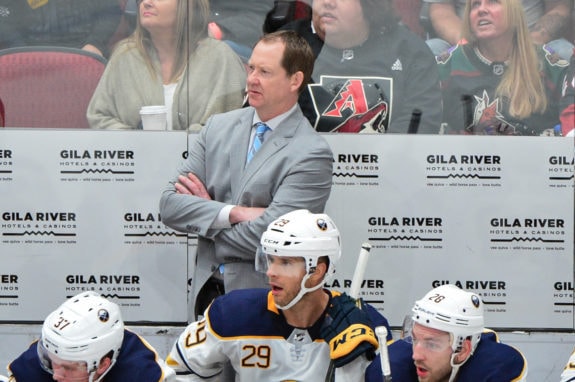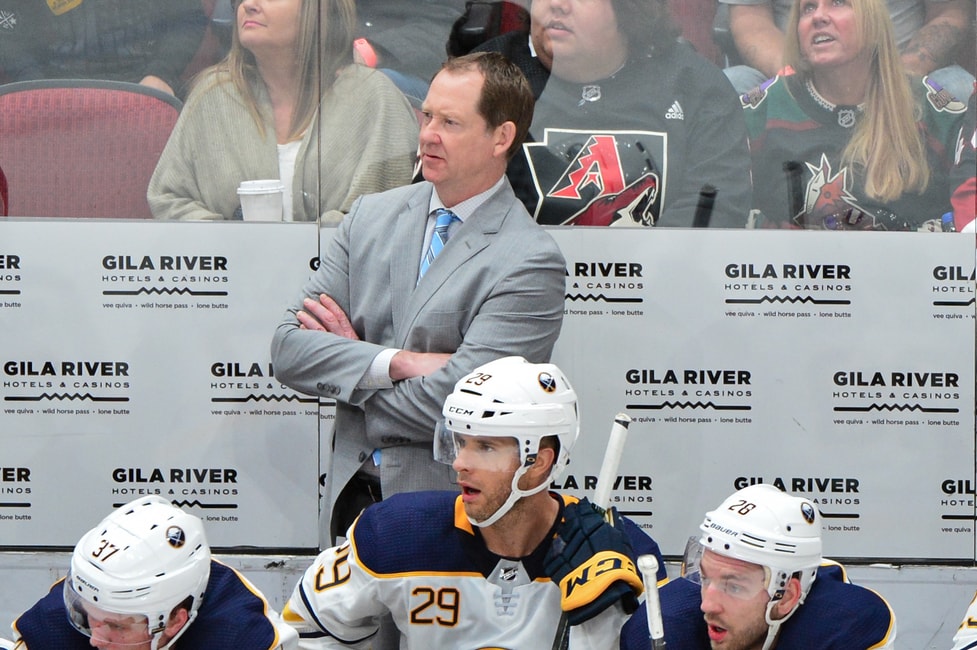 With the trade deadline nearing, now is the time for the roller coaster flip-a-coin, win-one-lose-one Sabres to start playing playoff hockey. From here on out, every point is critical and every shift matters more than ever. Giving anything less than 100% and they're destined to fall short of the real postseason.
Moral Victories are Useless
The team's 10-game win streak in November is a distant memory. All of those juicy banked points have evaporated. Any cushion they provided for a playoff position has been torn apart like a Rottweiler's chew toy.
Related: Sabres' 10-Game Win Streak – a Blessing or Curse?
The empty interviews after losses in which head coach Phil Housley spewed moral victories or feel-good emotions are over with. How many times has he started a press conference saying he really liked this or that about the team? The NHL doesn't have any columns in the standings for out-shooting and out-chancing opponents.
Being tied with the Winnipeg Jets – a legitimate Stanley Cup contender – with four minutes to go Sunday afternoon and not getting at least a point isn't good enough. Plain and simple, it's a failure. "It was tight checking, a 1-1 game going into the third and with five minutes left it's tied," said Eichel. "It's just they get the goal and we don't."
Coming off a convincing win against the Detroit Red Wings on Saturday, the Blue and Gold failed to win two straight games for the eighth consecutive time. If they can't win two straight in the postseason, they're not going anywhere fast.
"I don't know how many times we can take the moral victory anymore," lamented Jack Eichel, who scored his 18th goal of the season to tie the game up 1-1. "Other teams are getting points, moving up in the standings. We're not."
Home Cooking
Looked at as a crucial time to bank some points and build some momentum, the team's current seven-game homestand is nearing its end. They're 2-2-1 and will host the New York Islanders on Tuesday and the New York Rangers on Friday night. The Isles are 7-2-1 in their last ten games. The Blueshirts are 6-3-1. Wins need to be earned, and neither game will be anywhere near easy.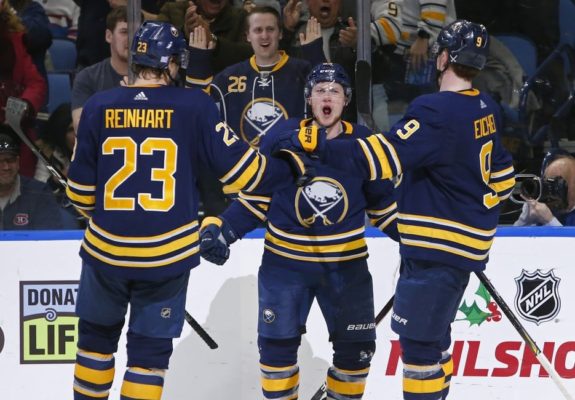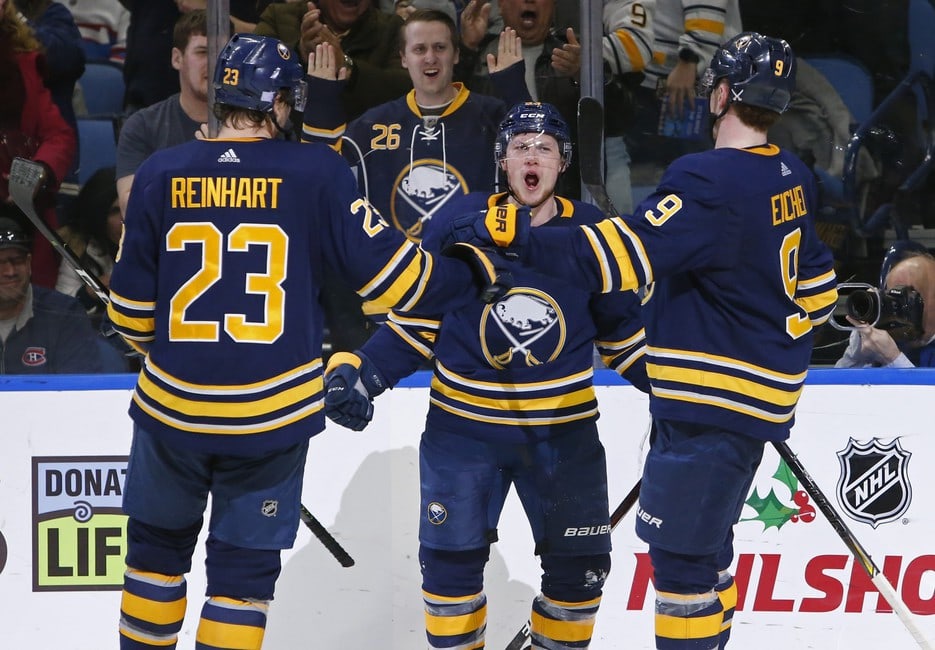 The Sabres have a 16-8-4 record at home. Their .643 points percentage at KeyBank Center ranks in the top-third in the league. They are doing what many fans and media members alike hoped for­ – playing meaningful games in February.
Sabres Need Results, Not Excuses
"The bottom line is we need to get results," said Housley who followed up that statement with coulda woulda statements to explain how the team gave up the Jets' go-ahead goal. "We could've stayed tighter to our check. We could've got a puck out."
They could have. But they didn't. And that's why this team is still on the outside looking in.
There are 54 points still up for grabs–the Sabres have 27 games remaining on their schedule. That includes two against the Pittsburgh Penguins and one against the Carolina Hurricanes… both teams just a point or two ahead of them.
The Sabres have already surpassed their point total from last year. The team has made tremendous improvement, albeit in an inconsistent way. They're entertaining most nights and, aside from a few clunkers, have been in every game. Regardless of who joins them, the duo of Jeff Skinner and Eichel are one of the Sabres' best tandems the team has had in years. Sam Reinhart is driving production. Youngsters Rasmus Dahlin, Casey Mittelstadt and Evan Rodrigues are learning on the go.
If they're to really learn what it takes to taste success in the NHL, they need to get a taste of the postseason.
The last game of the Sabres regular season is Saturday, Apr. 6. The NHL playoffs start a few days after that. But for a franchise that has the second-longest postseason drought in the NHL, the reality is that the playoffs start now. In February. It's time to stop selling patience in Buffalo. The time to win is now.