As the most important part of the season commences, the Pittsburgh Penguins are 2-4-1 since returning from the All-Star break. They are hanging to the final playoff spot in the Eastern Conference for dear life, and while they have been plagued by injury this season, there has been one constant in the Penguins' struggles – Phil Kessel looks completely checked out.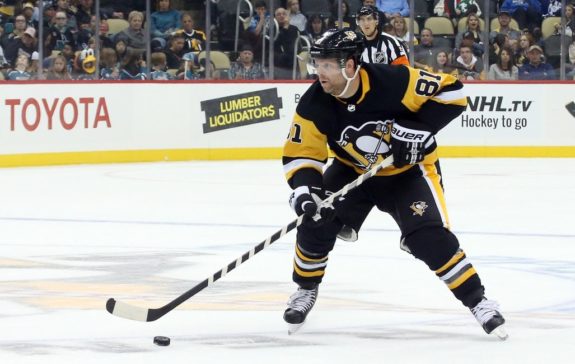 Earlier in the season, I wrote about how Kessel is the catalyst to the Penguins' offense and showed how his performance arguably affects the team more than superstars Sidney Crosby and Evgeni Malkin, but lately he has been detrimental both offensively and defensively. He is second on the team with 57 points, and boasts an impressive 700-plus game iron man streak, but there are an amplitude of reasons why it is time to move on from Kessel before the Feb. 25 trade deadline.
Kessel's Offensive Stats Are Skewed
For those who haven't watched him play much this season, people will look at Kessel's statistics and wonder "why would anyone want to trade someone averaging over a point-per-game?" And while the argument may hold a little water, his offensive stats are completely skewed due to his power-play performance. Of Kessel's 57 points, 23 are on the power play – a whopping 40.3 percent. So while his 57 points lands him in the top-25 in the NHL in scoring, his 34 even strength points drops him back to 52nd.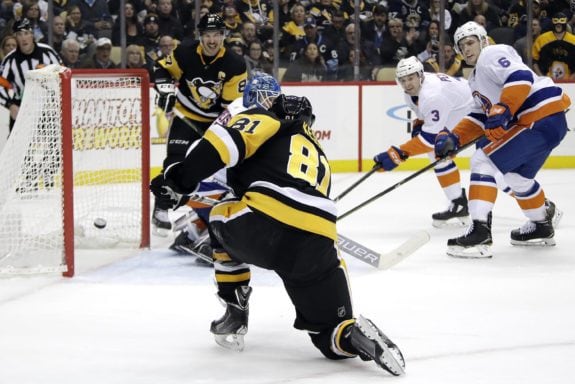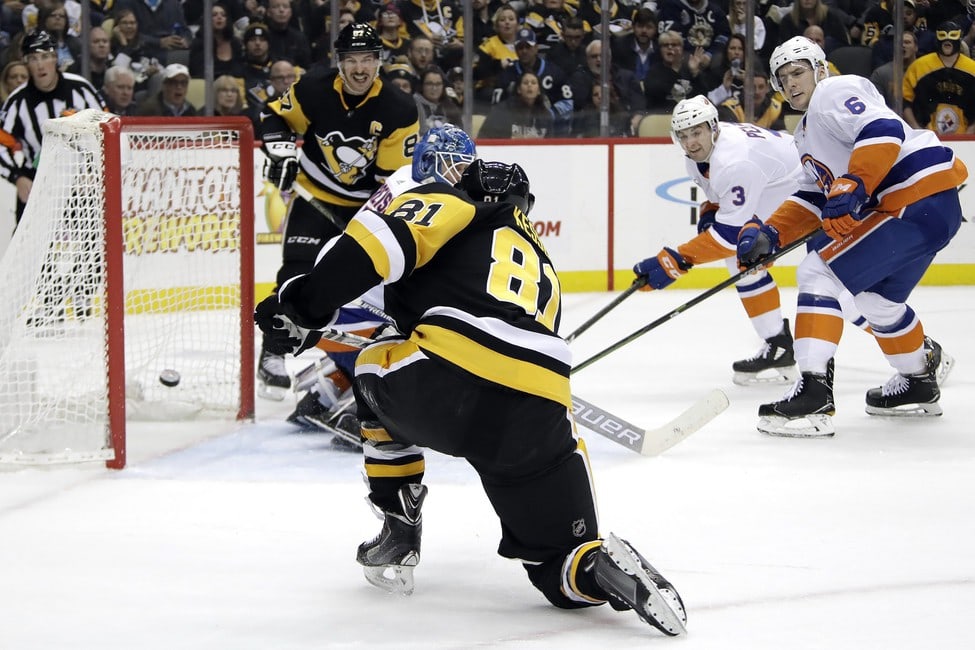 There's no arguing that Kessel is a force on the power play, but the Penguins are one of the few teams in the NHL that have the offensive depth to replace his presence. The immediate solution would be to give Jake Guentzel more time with the top unit and allow him to continue to build on the chemistry he has developed over the years with Crosby.
Another solution would be for the Penguins to finally address the fact that they have allowed a league-high 12 shorthanded goals. The first power-play unit consists of four forwards and one defenseman, usually Kris Letang, and this leads to a very high risk/reward-type style. With Justin Schultz returning from injury soon, he could replace Kessel on the first unit in order to give them some more balance on the power play.
Kessel's Effort Level No Longer There
By saying that I believe Kessel needs to be traded, I am not saying that I believe he is completely ineffective, but I do believe that he is constantly being outworked by his offensive counterparts who are hungrier for the opportunity to compete at the NHL level. Effort is not a measurable statistic, but anyone who has watched the Penguins lately can clearly see that Kessel's effort level is no longer there like it has been in the last three seasons. Maybe he's battling an undiagnosed injury or his age is catching up with him, but it has become overly frustrating to watch Kessel simply not work hard.
Whether it's failing to stop and start and opting for a wide turn which puts him behind the play, constantly turning the puck over in crucial parts of the ice or gazing in the neutral zone with seemingly no purpose, it's no surprise that Kessel has a minus-15 rating this season. Of all NHL players with 50-plus points this season, he has the worst plus/minus rating.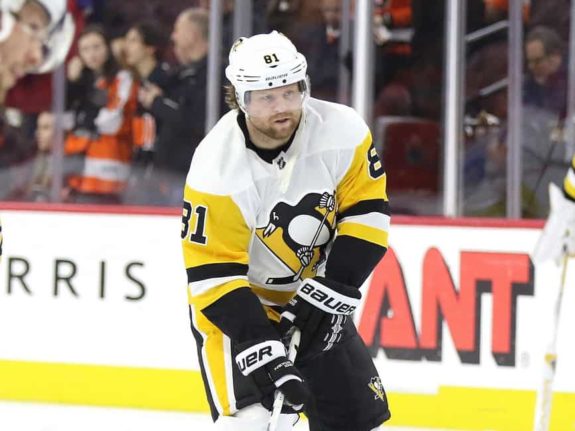 At the same time, bottom-six forwards Teddy Blueger, Garrett Wilson and Zach Aston-Reese (before he hurt his hand in a fight) are giving everything they have every shift. Those three guys are not nearly as skilled as Kessel, but their elevated compete level quickly closes the talent gap. Moreover, Bryan Rust has completely elevated his game and has a career-high 15 goals.
In the Penguins' last four games (0-3-1), Kessel has zero points, a minus-four rating and is averaging about 18 minutes of time-on-ice. Blueger and Wilson have combined for four points in the last four games while averaging just over eight minutes of time-on-ice.  When Aston-Reese returns from injury, it is likely Blueger or Wilson will be forced to the press box. If the Penguins decided to trade Kessel, I believe his production is replaceable.
Kessel Did What He Was Meant To Do
When he was traded to the Penguins in 2015, Kessel's mission was simple: help the Penguins win the Stanley Cup. He not only did that once, but twice. In the Penguins' two recent Stanley Cup runs, Kessel was one of the most important pieces. His addition to a roster that already included names like Crosby and Malkin made it impossible for opposing teams to stack up offensively, but it appears that the magic from "Phil the Thrill" may have finally ran out.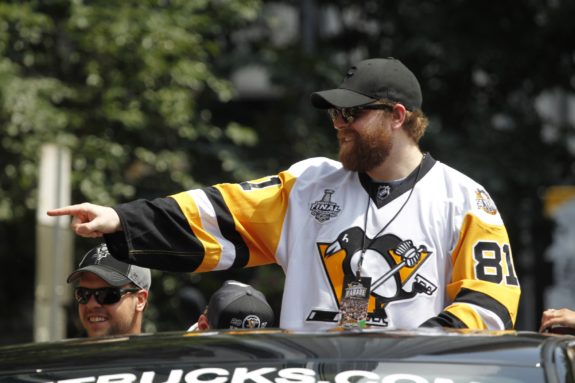 At 31 years old, Kessel has a cap hit of $6.8 million through the 2021-22 season, but the Penguins have other weaknesses they could address by relieving his contract. They desperately need a top-four defenseman, and would likely get some draft picks (which the Penguins could also use) as well, in exchange for Kessel. If I am Penguins general manager Jim Rutherford, I am calling every Stanley Cup contender in the Western Conference and seeing what offers I could yield.
The destination that makes the most sense is the Nashville Predators. The Predators have just over $6 million in cap space and a plethora of defensemen that would all be heavily utilized in Pittsburgh. Ryan Ellis, a right-handed shot, would be the best fit, and considering the Predators recently traded for forwards Brian Boyle and Cody McLeod, it is obvious that they are searching for help up front.
Trading Kessel doesn't solve all of the Penguins' problems. They need to get healthy, find clutch goaltending and quit surrendering shorthanded goals, but trading Kessel will help alleviate some of their recent issues. It has become glaringly obvious that Kessel's prime is behind him and he is spiraling downward in a league that continues to get younger and faster. The Penguins need to trade him while his stock is still high if they want to make another run at the Stanley Cup in the Crosby era.
I am a proud Ohio University graduate, where I got both my bachelor's and master's degree in journalism; I also played on the club hockey team for four years. I have been blogging about the NHL for about the last ten years and am an avid Pittsburgh Penguins fan. I currently live in Columbus, OH with my wife and 2-year-old son, Graham. As a hobby, I compete in strongman competitions and still get on the ice once or twice a week. Hockey is the greatest sport on earth!