A lot of excitement is building around next season for the Sabres.  Fans are eager to see the new team with star forwards Jack Eichel, Evander Kane and Ryan O'Reilly.  Buffalo will be expected to make big strides next season and should be a fun team to watch on a nightly basis.  I expect the First Niagara Center to back to loud and difficult building for opponents to play in like it was a few years ago.  Here is my look at the top five home games for next season.
5. Vancouver – November 7th
Last season Sabres fans were unable to have a homecoming for the former face of the franchise goaltender Ryan Miller.  A week before Miller and the Canucks were set to make their visit to Buffalo, Miller went down with a knee injury that ended up putting him out the remainder of the season.
This year fans may get the opportunity to welcome Miller back to Buffalo.  It should be a special night in the building and also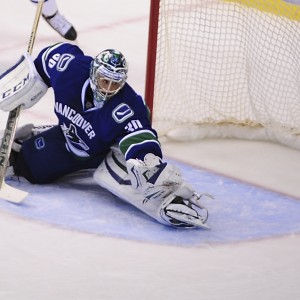 weird to see Miller defending the opposite goal.  Vancouver as a team may be on the way down, but this game will be a hot ticket in Buffalo.
4. Winnipeg Jets – March 26th
After last seasons blockbuster trade between the Jets and Sabres, these two clubs didn't get together again.  The Jets are coming off their first playoff season since coming back into the NHL.  Next season they'll be looking to make the playoffs again and build on their success of last season.
The intrigue of this matchup of course will be settled around Tyler Myers, Evander Kane, and Zach Bogosian.  It would be exciting to see those three players line up against their former team for the first time.  Kane and Myers in particular will be the headliners in this matchup.  Both players feel like they have something to prove against their former team.  Kane in particular will be very motivated this season to repair his reputation and prove he's still a dynamic player in the league.
3. Toronto Maple Leafs
The Sabres and Leafs games in Buffalo are always electric with the two fan bases being a 50/50 or 60/40 split in the crowd.  The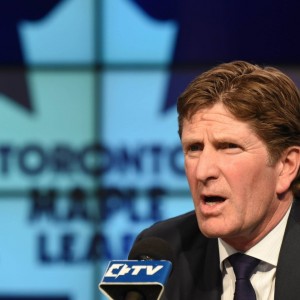 natural rivalry between these two teams could be reborn by the events of this offseason.  The Sabres were in the running for new Leafs coach Mike Babcock and in fact seemed to be headed to Buffalo.  A late twist of fate resulted in the highly coveted coach ending up in Toronto.  The fan base in Buffalo will always want to best the Leafs in future matchups.  The fans will want the Sabres to make Babcock feel like he made the wrong decision.   The overhaul to both rosters will also bring an interesting dynamic to the matchup.  Both teams feel as though they improved this offseason, but are also at different stages in their rebuild.
2. Edmonton Oilers – March 1st
This matchup is pretty obvious.  The NHL set this game up as a NBC Sports Network game to showcase their two new NHL stars in Connor McDavid and Jack Eichel.  These two players will be connected for the entirety of their careers.  This will be the new superstar matchup like Crosby and Ovechkin.  Unfortunately the two players will be in opposite conferences, but it could set up for a great Stanley Cup Final down the road.  Not only will McDavid and Eichel be top players in the league, but the Sabres and Oilers have the potential to be top teams in the NHL in the coming years.  The games between these two clubs will be must see TV for the foreseeable future.
1. Ottawa Senators – October 8th
The season opener will be a great atmosphere.  New additions likes Evander Kane and Jack Eichel will make their Sabres debut, while Ryan O'Reilly will likely make his debut a few games later with a suspension likely headed his way.  The Senators are coming off a hot finish to last season.  If Buffalo wants to contend for the playoffs next season, Ottawa will be one of the teams that will be standing in their way.  The rivalry between these two teams has quieted down since their playoff matchups in 2006 and 2007.  However, both teams seem to have bright futures and more playoff matchups could be on the horizon in the future.
Chad DeDominicis was born and raised in Buffalo, NY. Chad is currently a Buffalo Sabres contributor for The Hockey Writers. He is an avid sports fan and is passionate about the game of hockey. Chad works hard to share creative and quality content with his readers.