The 2022 Beijing Olympics, much like the current NHL season, has many questions surrounding it. Hockey fans all over the world would love nothing more than to see NHL players back in the Olympics after not playing in 2018. Many current players have been vocal on this as well, making it very clear they want to participate.
Related: Steve Yzerman, The Captain
Unfortunately, it is not a guarantee the NHL players will be participating, although a final decision on that has yet to be made. If they are able to attend, here are players from the Calgary Flames' roster that would have a chance to compete for their respective countries.
The Guarantees
Johnny Gaudreau – USA
Johnny Gaudreau will be a lock for Team USA if the NHL does end up attending. Though he has not played in the Olympics at this point in his career, the 28-year-old has played in many international events, including the 2013 IIHF World Juniors, the 2016 World Cup of Hockey, and three separate World Championships.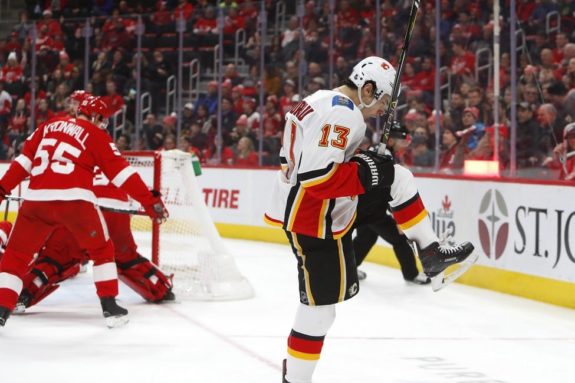 After two so-so seasons by his standards, Gaudreau has picked things up in a big way in 2021-22. In 28 games so far he has scored 10 goals and a team leading 30 points. If the NHL does indeed send its players to Beijing, he will be a huge part of Team USA.
Matthew Tkachuk – USA
Much like Gaudreau, Matthew Tkachuk will without a doubt be included on this team. The 24-year-old, while not as offensively talented as Gaudreau, impacts the game in so many different aspects which should have USA hockey fans very excited. His last time playing on the international stage came during the 2016 IIHF World Juniors, where he put on a show, scoring four goals and seven assists in seven games to help Team USA win a bronze medal.
---
---
After a down 2020-21 season, Tkachuk looks rejuvenated in 2021-22 playing with fans in the buildings. He has 12 goals and 23 points on the season, and is continuing to do a great job of agitating opponents top players. There is an argument to be made that he would be Team USA's most well-rounded forward.
Elias Lindholm – Sweden
While Elias Lindholm doesn't seem to get as much recognition as the two players listed above, he is just as important to the Flames. The former fifth-overall pick really arrived at the NHL level after a trade to Calgary prior to the 2018-19 season. He shattered his previous career highs of 17 goals and 45 points in his first season with the Flames, posting 27 goals and 78 points.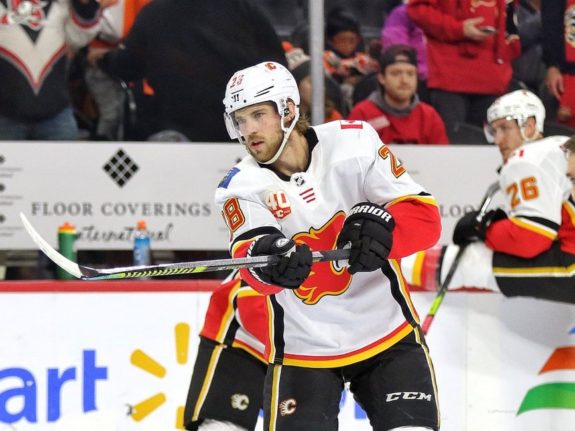 Lindholm has never played in the Olympics, but has represented Team Sweden in many different international tournaments over the years. That will change if the NHL does attend this winter, as he is having another great season with 27 points in 28 games played. As of right now he is one of the NHL's most underrated forwards.
Jacob Markstrom – Sweden
Perhaps the biggest guarantee of the four players listed in this category is Jacob Markstrom. The Flames netminder, who was already a lock beforehand, is having the best season of his career in 2021-22. Through 21 games he owns an incredible 1.94 goals against average (GAA) along with a .933 save percentage (SV%) and a league leading five shutouts.
Markstrom will be the undoubted starting netminder for Team Sweden, and will have less competition for that role given that Robin Lehner recently announced he will not be attending. It will be the 31-year-olds first time playing in the Olympics, and one that he will surely be excited to prove his true worth in. Given how well he has played this season, he gives Team Sweden a legitimate chance to compete for a Gold Medal.
The Maybes
Andrew Mangiapane – Canada
The fact that Andrew Mangiapane is even being considered in the discussion for Team Canada shows just how much he has improved over the past year. The 25-year-old recently confirmed he was on the teams long list for the 2022 Olympics, and for good reason given the fact he has been a goal scoring machine this season with 17 goals in 28 games.
Related: Flames' Gaudreau in Good Position to Hit 100 Points in 2021-22
Working for Mangiapane is the fact that he is a great two way player and impressed for Team Canada at the World Championships last spring, being named tournament MVP. Going against him is the fact that the team he is competing for a spot on is without a doubt the most stacked in the entire tournament, with several players up front who will be shoe-ins for the Hockey Hall of Fame when their careers are done. He is a long shot to make this team, but the fact he is being looked it is extremely impressive in its own right.
Mikael Backlund – Sweden
The 31-year-old Backlund has been a very reliable centermen for the Flames over the course of his 690-game career. He has posted solid numbers during that time with 145 goals and 365 points. Just a few short seasons ago, Backlund would have had a better chance at cracking this roster, but a down start to the 2021-22 season likely has him on the outside looking in.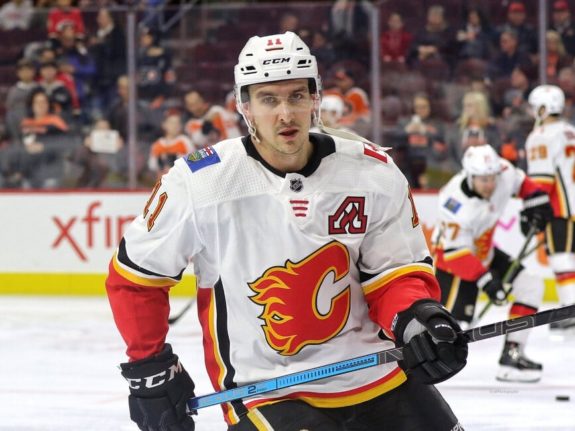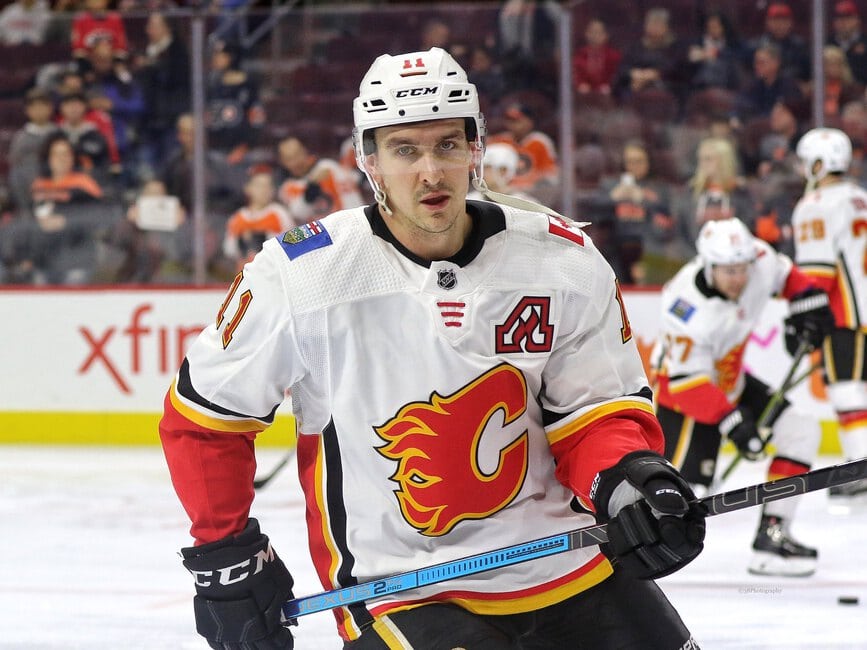 Backlund, to this point in his career, has not represented Team Sweden at the Olympics, but has competed on many international stages including the 2016 World Cup. He will certainly still warrant some consideration for this roster given the great two way play he has given the Flames on a consistent basis over the years, but would likely need a few Swedish players to either opt out or go down with injury prior to the tournament beginning.
Rasmus Andersson – Sweden
The 20-year-old Rasmus Andersson is off to a solid start in 2021-22, and continues to be a key piece of the Flames back end. In 28 games this year, he has put up 15 helpers and is on pace to smash his career high 22 points set in 2019-20.
The problem for Andersson is that Team Sweden's blue line figures to be quite strong for the 2022 Olympics. With names like Victor Hedman, Erik Karlsson, John Klingberg, Hampus Lindholm, Jonas Brodin, and Mattias Ekholm, Team Sweden will have one of the better blue lines in the entire tournament. Due to how strong their back end appears to be, Andersson may find himself on the outside looking in.
Dan Vladar – Team Czech Republic
Prior to the 2021-22 season, almost nobody would have even thought to consider Dan Vladar as a potential goalie on Team Czech Republic's roster. However, the 24-year-old has finally gotten his chance to play at the NHL level, and has made the most of it, compiling a 2.10 GAA along with a .928 SV% in seven starts this season.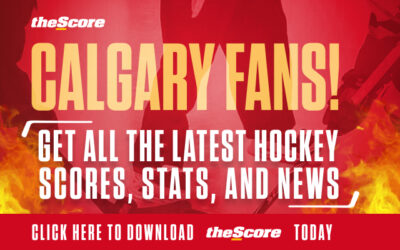 The three obvious candidates for the goaltender positions on Team Czech Republic heading into the 2021-22 season were Petr Mrazek, Pavel Francouz and former Flame David Rittich. However, Mrazek has struggled to stay healthy this season, as has Francouz who has yet to play in an NHL game. Rittich on the other hand has struggled in his backup role with the Nashville Predators, as he has an extremely underwhelming .880 SV% in five games thus far. All this is helping open the door for Vladar, who has a legitimate chance to crack this roster.
Juuso Valimaki – Finland
It has been a season to forget for Juuso Valimaki, who was recently assigned to the Stockton Heat of the American Hockey League (AHL) after being healthy scratched for several games with the Flames prior. Suddenly, there are plenty of questions surrounding a player who just a few short seasons ago appeared to have star potential.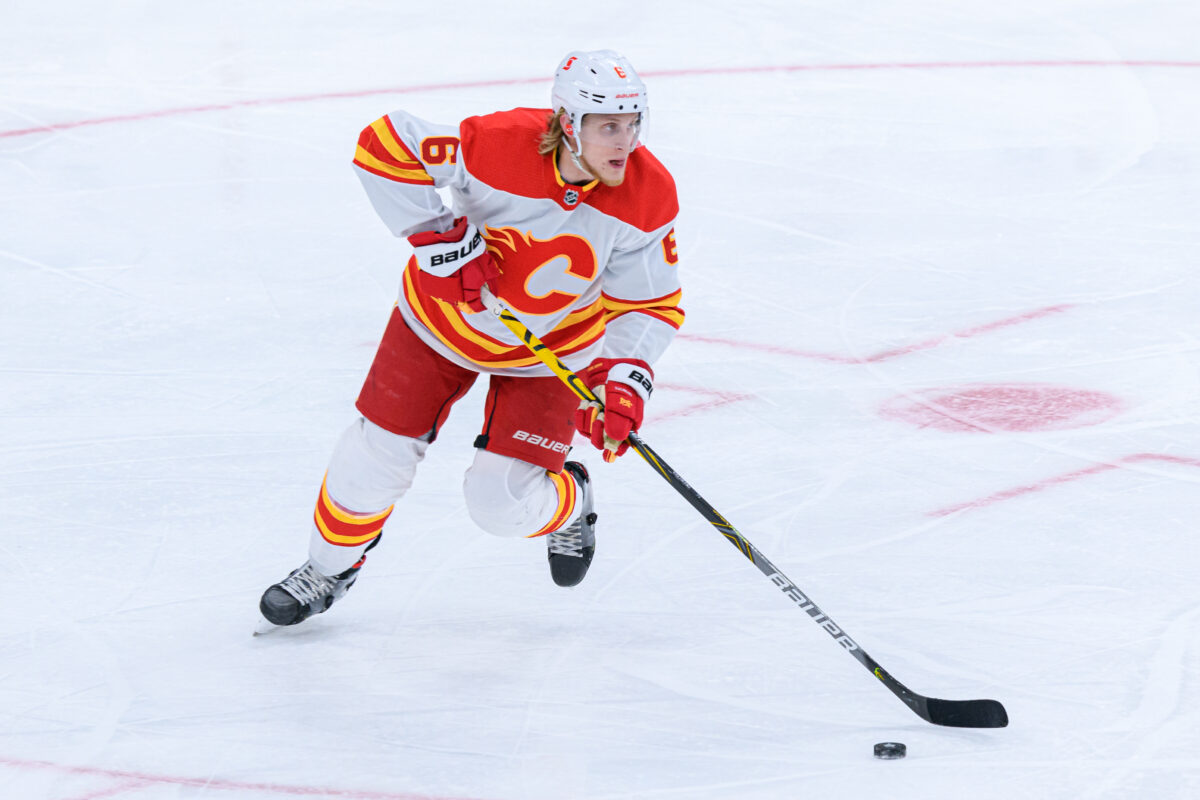 The good news for Valimaki is that outside of a few names, the blue line for Team Finland won't be a very strong one. Given his recent demotion it is possible he is left off the roster, but he does have a chance to crack the team and play a limited role. Perhaps working in his favor is that since being assigned to the AHL he has played very well, posting three assists in three games.
Flames Roster Possesses Top-End Talent
As this list shows, the Flames have many talented players from many different countries. It shows in the standings as well, as they are sitting in second place in the Pacific Division with a 15-7-6 record at the quarter way point of the season.
Related: NHL's Top 5 Playmakers of the Decade
It would certainly be exciting for Flames fans as well as fans all around the league if the players do end up attending, but at this point we will have to wait and see.
---
Latest News & Highlights
---
Colton Pankiw is a former Jr. A hockey player who now provides his knowledge of the game through writing. He's been a very active and reliable source for nearly two years at The Hockey Writers. He is a credentialed writer for the Calgary Flames but also does features on other teams throughout the league. Other writing contributions include: Yahoo Sports, Las Vegas Chronicle, Oil On Whyte, and Markerzone.com. Colton is also a co-host of both Oilers Overtime and Flames Faceoff podcasts. Any interview requests or content info can be made through him on Twitter. Take a look at his work here.