It's hard to believe that it has been almost three years since the Calgary Flames made the decision to trade Dougie Hamilton and Micheal Ferland, along with prospect Adam Fox, to the Carolina Hurricanes for Elias Lindholm and Noah Hanifin. At the time, many Flames fans voiced their displeasure at the trade after the Flames gave up the best player in the deal in Hamilton.
Today, the narrative has changed. Sure, Hamilton is a great player for the 'Canes and was likely on his way to being named a Norris Trophy finalist last season had he not sustained a fractured fibula midway through. However, Ferland played just one season in Raleigh before signing as a free agent with the Vancouver Canucks, and has appeared in just 14 games since the beginning of the 2019-20 season due to some very unfortunate lingering concussion issues. Fox, on the other hand, was again traded before playing a game, this time to the New York Rangers, where he has blossomed into a very good defenceman.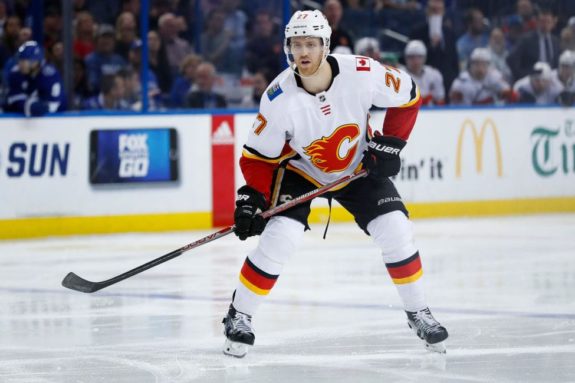 Losing Hamilton was tough for the Flames. Top pairing right-handed defencemen don't come around very often. The same could be said about Fox. However, it was clear he was not going to sign with Calgary, so they didn't have much of a choice. As for Hanifin, his time with the team has been up and down so far. He has all the skills to be a great NHL defenceman but struggles with consistency and has yet to put everything together. Despite this, many now consider the Flames as the winners of this trade, thanks to the emergence of Lindholm.
Coming Out Party
At the time of the trade, Hanifin seemed the most exciting piece coming back to the Flames. He was just three years removed from being selected fifth overall in 2015. Lindholm was also a former fifth overall pick. However, that was in 2013, and he hadn't yet shown much, failing to break the 50-point barrier in any of his five seasons with the Hurricanes.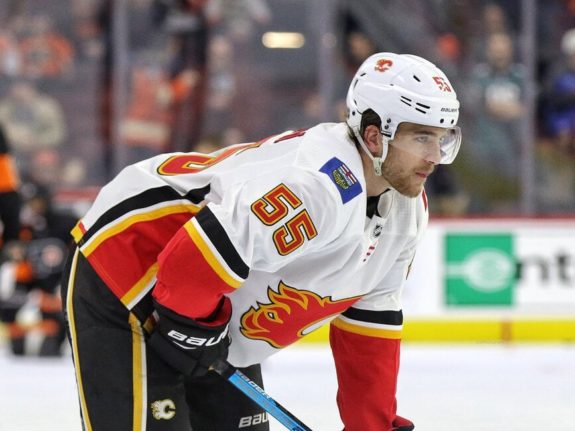 Before he joined the Flames, Lindholm had played 374 career games, scoring 64 goals and 188 points, a points-per-game (PPG) pace of 0.503, meaning he was averaging a point every other game. Those numbers aren't terrible, but they did not suggest that he was going to become a gamechanger.
From the second he arrived in Calgary, everything changed. Whether it was the change of scenery or that he was a year older, he went from being a league-average player to an All-Star calibre one in a hurry.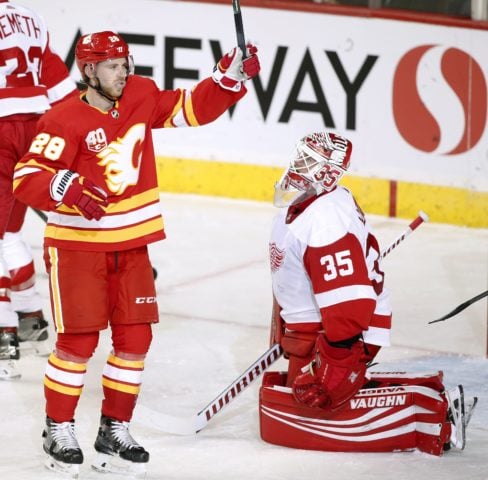 In his first season with the Flames, he popped off 27 goals and 78 points and helped his new team to a first-place finish in the Western Conference with 107 points. He proved that it was no fluke either, as he set a new career-high in goals last season with 29 despite playing in only 70 games due to the season shutting down early.
Now 16 games into the 2020-21 season, Lindholm is having another big year. He is tied with Johnny Gaudreau for the team lead in points with 16. While some argue that playing alongside Gaudreau and Sean Monahan has played a big part in his numbers increasing, he's had many different linemates recently, including Matthew Tkachuk and Andrew Mangiapane, and his numbers haven't changed. It seems that he has developed into a star player and is making general manager Brad Treliving look like a very smart man.
Scoring With League's Best
Lindholm has put up very similar numbers to some of the league's best players. Through 167 games as Flame, he has 61 goals and 148 points, which translates to a much better 0.89 PPG. As of this writing, his 61 goals over the last three seasons rank 29th amongst all players, slotting in behind superstars Patrik Laine and Artemi Panarin and ahead of players like Aleksander Barkov and Elias Pettersson.
His 148 points in that time are in a similar position, ranked 31st in the league, just ahead of Nicklas Backstrom. Backstrom is interesting because he is often considered the game's most underrated player, and deservedly so. Through 970 career games, he is nearly a point-per-game player with 946, yet rarely gets discussed among the league's best.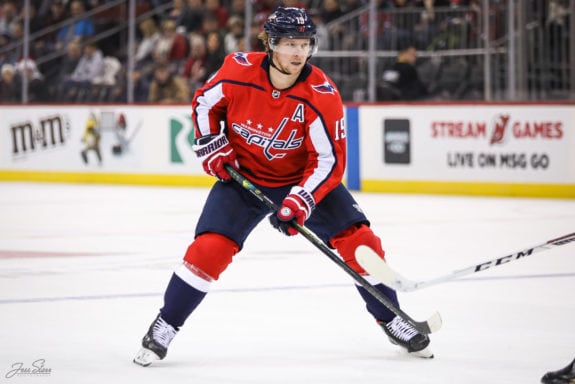 Another of the NHL's most underrated players is Barkov, who, as mentioned above, was slightly trails Lindholm in goals scored in the past three seasons. Now, this isn't to suggest the Flames' Swedish forward is better than either of those players. Barkov is one of the game's elite young forwards, while Backstrom has arguably been the league's most consistent for awhile.
However, to be considered underrated is, in itself, still recognition. In fact, some have said, particularly in Backstrom's case, that he has been considered underrated so much that he no longer is. Barkov is beginning to slide into that same argument, considering now, everyone knows how good he is.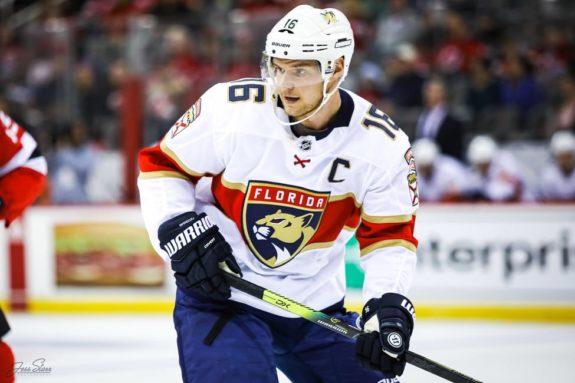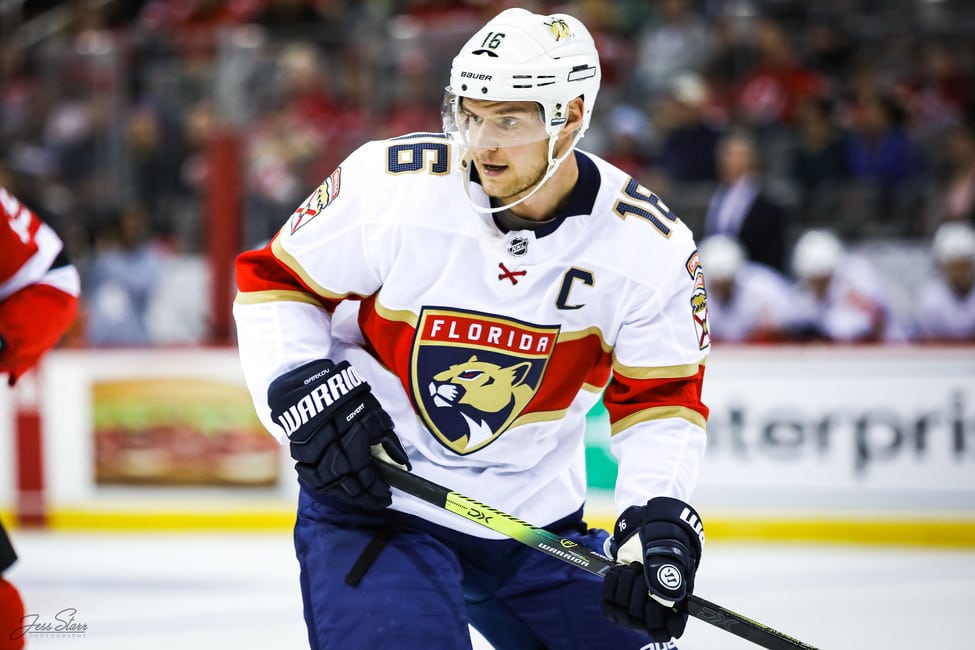 The same cannot be said for Lindholm. Whenever the Flames are mentioned, the offensive players who get the most attention are Tkachuk, Gaudreau, and Monahan. They are all great players and deserve the recognition, but Lindholm is seldom brought up. He also fails to get attention as one of the league's most underrated players, which in a sense makes him even more underrated.
Bargain Deal
With his numbers, there is an easy argument to be made that Lindholm deserves to be making north of $6 million per season. Instead, he has a cap hit of just $4.85 million that runs through the 2023-24 season. Treliving made a bet on him shortly after acquiring him from the Hurricanes, giving him a six-year, $29.1 million deal, which looks genius now.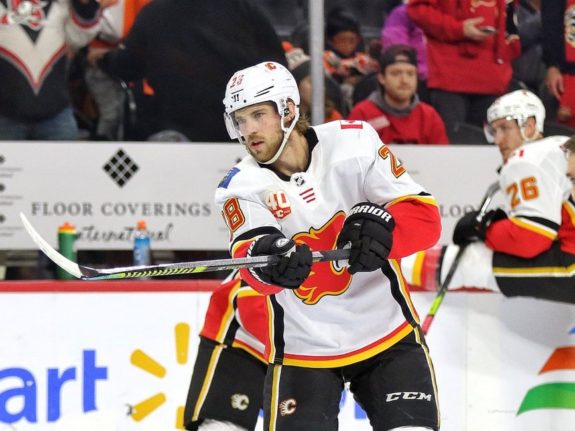 For comparison, his cap hit is slightly lower but in a similar ballpark to Jaden Schwartz ($5.35), Tomas Tatar ($5.3), and Tyler Johnson ($5). All three are very good players, but you'd be hard-pressed to find someone who would take any of them over Lindholm.
Secret Weapon
At the time of writing this, Lindholm is tied for 19th in league scoring. Yet, again he isn't getting much recognition for his solid play to start the season. While this may disappointing to fans, it is likely fine with the Flames if it keeps the rest of the league from knowing how good he really is. At the end of the day, as long as he keeps producing at this rate, and helps his team win, that's all that matters.
---
---
Colton Pankiw is a former Jr. A hockey player who now provides his knowledge of the game through writing. He's been a very active and reliable source for nearly two years at The Hockey Writers. He is a credentialed writer for the Calgary Flames but also does features on other teams throughout the league. Other writing contributions include: Yahoo Sports, Las Vegas Chronicle, Oil On Whyte, and Markerzone.com. Colton is also a co-host of both Oilers Overtime and Flames Faceoff podcasts. Any interview requests or content info can be made through him on Twitter. Take a look at his work here.