Mikka Kiprusoff's nine-year stint as the best goalie in Calgary Flames history ended on April 23, 2013, a 4-3 loss to the Nashville Predators. This prosaic bookend to his 12-year NHL career was his 14th loss of the 2012-2013 season; versus eight wins. He had posted his lowest save percentage (.822) since the 2002-2003 season – where he appeared in only 22 games for the San Jose Sharks – and the highest GAA (3.44) of his career. It was time to step down.
King Kiprusoff Reigns
Kiprusoff was worn out and run down by 2013; wasted like Rick Grimes in the late Walking Dead seasons. Calgarians knew it. It was evident on his drawn, stubbled face during post-game interviews. Hell, we saw it on the ice. He just didn't look the same.
He had played no fewer than 70 games between 2005 and 2012 – including a league-leading 76 games in 2008-2009. That's not counting playoff games when he was battered by 255 shots in a six game series in 2006-2007. The Flames lost the series.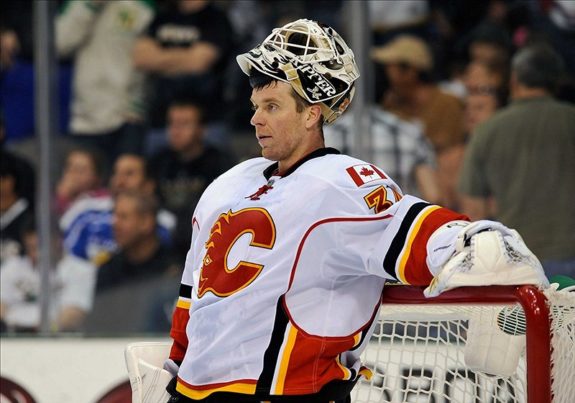 Overworked goalies don't decline so much as they fall off the side of Kilimanjaro and hit every rock on the way down. The version of Kiprusoff who limped into retirement wasn't the same one who stood on his head during the Flames' Stanley Cup drive in 2004 or who took home the Vezina and Jennings trophies in 2005-2006.
Allow me to digress a minute to gush about how sublime that 2005-2006 season was. Kiprusoff had 10 shutouts. Ten. And kept his GAA down to a career-best 2.07. The Flames lost in the first round to the Anaheim Mighty Ducks, kicking off what appears to be a yearly tradition.
The Search for Kiprusoff's Replacement
In the post-Kipper years, Calgary has had a series of decent, but far from transcendent goaltending. Kari Ramo (49-42-8, .911 save percentage over three seasons) filled Kipper's spot between the posts, followed by Jonas Hiller (35-30-5, .905 over two seasons; the last season, a woeful one, which ended when the Flames sealed Hiller in a tomb beneath the Saddledome mid-season) and lastly, a combination of Brian Elliot and Chad Johnson who together posted a .910 save percentage and five shutouts.
The Flames finished each season in their post-Kiprusoff era 23rd, 14th, 30th and 14th in goals against.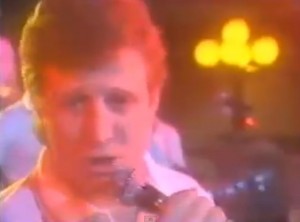 This off-season, Flames GM Brad Trelivan, let Elliott walk and replaced him with Mike Smith, a 35-year-old, 11-year veteran who'd spent the last six seasons in the deserts of Arizona. The last five of those seasons, the Coyotes missed the playoffs.
Though Smith smells like a "settle signing", he does not harken back to the dark ages of Rick Tabbaracci or Mike Vernon's Calgary encore when he was yanked often after allowing three goals in the first period.
Mr. Smith Comes to Calgary
Smith looks great on paper but doesn't pop out as a netminder. Except for the 2011-2012 season where he inexplicably posted a career-best .930 save percentage and shut out opposing teams eight times.
The following season, Smith's save percentage came down to earth at .910 and his GAA rose from 2.21 to 2.58.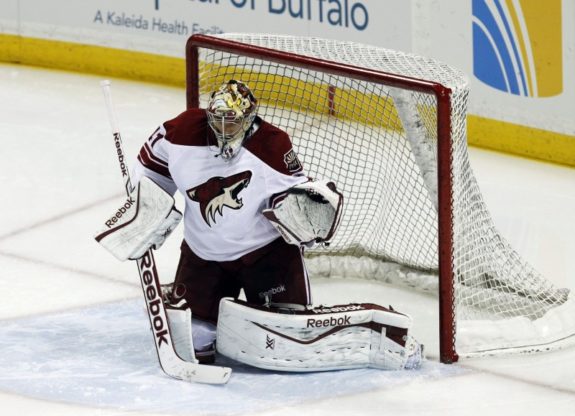 2017-18 Goaltending Outlook
In interviews, Smith seems on the verge of admitting he's played behind a defence consisting of matadors and drunk toll booth attendants for most his Coyotes career, and he's probably right. In 2011-12, he had a save percentage of .930 yet still surrendered a 2.21 GAA. That season's Vezina winner, the Rangers' Henrik Lundqvist, also saved .930 percent of shots but Lundqvist's GAA came in 0.24 points lower than Smith's at 1.97.
Eddie Lack enters the season as Smith's backup. He's not glaringly bad, which is about as faint as praise can be. Lack appeared in 136 games over four seasons for the Carolina Hurricanes and Vancouver Canucks. He saved .912 percent of shots and allowed 2.58 goals per game. He should make a decent backup and if not, John Gillies could snatch the role away.
At a quick glance, the Flames seem poised to continue the history of inconsistent netminding that's plagued the Flames in the post-Kiprusoff era.