Right now, Vegas Golden Knights fans are very upbeat, much like Frank Sinatra's classic ballad, "Luck be a Lady." The franchise hopes they have hit the jackpot by drafting Oscar Lindberg.
It came as no surprise when the Knights selected Lindberg off the New York Rangers' unprotected list in this summer's NHL Expansion Draft. Each side made a commitment to one another by coming to a quick agreement on a two-year deal worth $3.4 million. It's a smart move because he's still young enough (turns 26 in October) to become the face of the Golden Knights.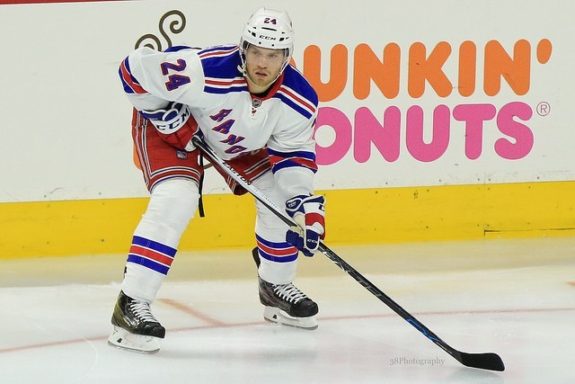 Lindberg Must Become an Offensive Force
Originally drafted by the Arizona Coyotes, scouts projected Lindberg as a second-line center because of his outstanding scoring ability that was exhibited nightly in the Swedish Elite League. He also scored 46 goals in two AHL seasons. However, his offensive production hasn't yet translated to the NHL as he has scored only 21 goals in 134 regular season games.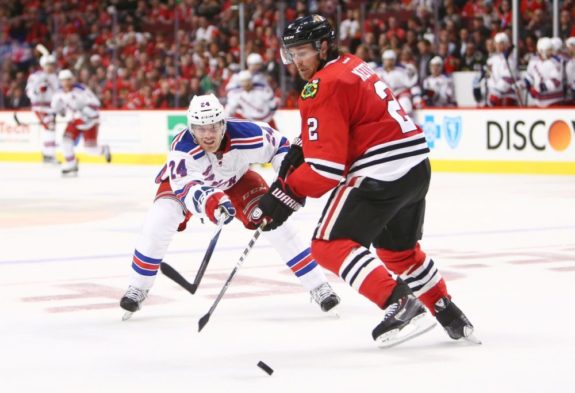 Granted, Lindberg is a good skater and has solid playmaking skills, but his offensive production must improve to become a top-nine forward. He has become more of a defense-first specialist, who excels on the penalty kill. Lindberg can create havoc in the passing lanes, which often leads to short-handed scoring opportunities for his linemates, Michael Grabner and Jesper Fast. Now is the time for Lindberg to establish himself as a reliable scorer on the top line and remove the "fourth line center" tag from his resume forever.
The Emergence of Lindberg
It has been a struggle for Lindberg to get any consistent playing time in the NHL as he averaged 67 games in each of his two seasons. Keep in mind that he missed a significant amount of time last year while recovering from offseason hip surgery. However, he became the first rookie in Rangers history to score at least one goal in his first three games.
This past spring in the playoffs, he came out of his shell and made a name for himself by pressuring opponents into forced errors that enabled Lindberg to capitalize. He scored three goals in 12 playoff games. After the Rangers were eliminated by the Ottawa Senators in the second round of the playoffs, Lindberg continued his newfound scoring touch by becoming a solid contributor on Sweden's gold-winning team at the 2017 IIHF World Championships in May.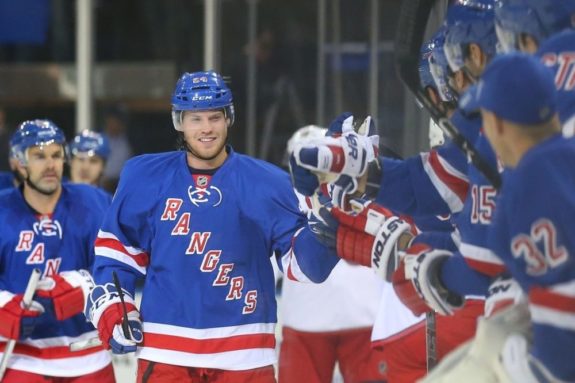 His time in New York has given him the confidence to defend against the top players the NHL has to offer. Now, Lindberg must use that same approach to grow offensively and become the more complete player everyone expected.
What Needs to Change in Lindberg's Game?
From Vegas' perspective, Lindberg is a top center. He will be in the mix for a role on the top line during training camp, but he needs to become more assertive in the offensive zone and help raise the play of his teammates by becoming an influence inside the lockerroom. This is the role he must fulfill in order to become the face of the Golden Knights.
By the end of the 2017-18 season, fans will have better insight into Lindberg's role with the franchise. He'll either seize the opportunity or revert back to being a fourth-line center fighting for playing time once again. The gamble of drafting Lindberg could become the most astute selection of the expansion draft.