The Vegas Golden Knights and forward Oscar Lindberg have agreed to terms on a two-year contract worth $3.4 million, the team announced Tuesday. The deal comes with a cap hit of $1.7 million per season and will take Lindberg all the way to unrestricted free agency as the 25-year-old will be 27 years old at the conclusion of this contract.
NEWS: The Golden Knights have signed center Oscar Lindberg to a two-year contract.

More: https://t.co/zdGqaC3E36 pic.twitter.com/AB0Qdei6MQ

— Vegas Golden Knights (@GoldenKnights) July 4, 2017
Lindberg was originally acquired by the Golden Knights in the NHL Expansion Draft after being left unprotected by the New York Rangers. Despite only scoring 21 goals and 48 points in 134 games to date, Lindberg has made a name for himself as one of the better bottom-six forwards in the league as he played a complementary role on a very talented Rangers team.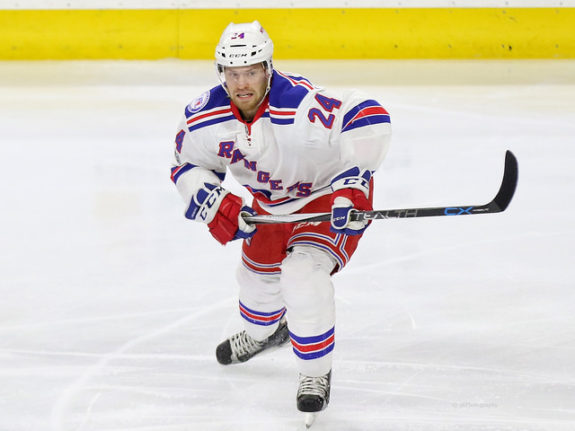 Though opportunities were limited for the 57th selection in the 2010 NHL Entry Draft, Lindberg made the best of his time in the NHL over the last two seasons. In his rookie year, Lindberg scored 13 goals and 28 points and showed awareness in his own zone and was always accountable from shift to shift. While that offense dwindled in his sophomore season in 2016-17, Lindberg still scored eight goals and 20 points in 65 games and proved to be a very solid role player. Though it didn't necessarily translate onto the scoresheet, Lindberg's offensive potential did show signs of life in his second year in the NHL from time to time.
Bigger Role in Vegas
Now set to join the Golden Knights in their inaugural season in 2017-18, Lindberg should have every opportunity to grab a bigger role with the NHL's newest franchise. while with the Rangers, Lindberg was only able to average 11:30 of ice time per game over his first two seasons, including 10:50 last season. With the Golden Knights, the roles are not as firmly established as they were in New York. The team has a plethora of centers that could potentially grab a big role with the team early on, but Lindberg could be exactly what the Golden Knights are looking for as a middle-six center to play behind Vadim Shipachyov on the team's second or third line.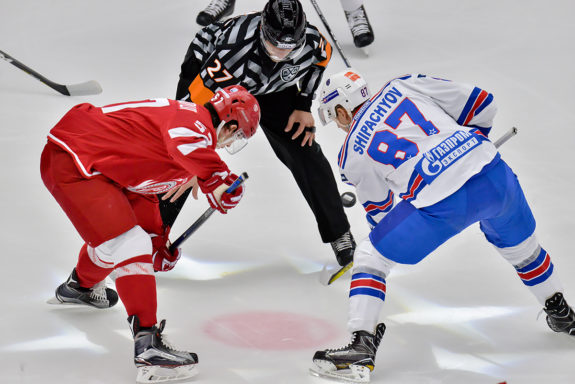 Turning 26 years old at the end of October, Lindberg could be the perfect building block for the Golden Knights as they look to claim their spot in the NHL next season. The team may not be a Stanley Cup contender in their first year, but the pieces are in place to make a splash sooner than some of the NHL's other Expansion teams have done. If Vegas plays their cards right and if Lindberg can continue to develop, that splash could come sooner than anyone is expecting.
If Lindberg really is just a fourth-line center, he'll still be a valuable player for the Golden Knights as he's proven to be very solid defensively and capable of chipping in offense despite playing in a smaller role. The sky is the limit for the Golden Knights in the next few seasons, and Lindberg will have a lot to play for as he tries to make a name for himself ahead of his first trip to unrestricted free agency in two years.
Brandon Share-Cohen has covered the NHL and various professional sports for seven years. Working with The Hockey Writers, Brandon works extensively on covering the Boston Bruins in addition to his role as the News Team Lead.