Going out a champion? Not a chance, at least in the case of 20-year NHL veteran Matt Cullen.
After winning his third career Stanley Cup with the Pittsburgh Penguins in 2016-17, the 40-year-old didn't have an immediate answer as to whether he would continue his hockey career. But news broke on Wednesday that Cullen agreed to a one year contract with the Minnesota Wild reportedly worth $1 million as well as $700,000 in performance bonuses.
A Minnesota native, Cullen will re-join the Wild for his second stint with the team. The Wild are one of eight teams Cullen has played for over his 20-year career (having played for the franchise from 2010 to 2013).
"Minnesota is home & it's a special place for me…It's time to let the kids plant some roots & settle down at home."— #mnwild's Matt Cullen

— Minnesota Wild (@mnwild) August 16, 2017
Cullen's Cup Seasons
While his production has dipped over the past few seasons, he still represents a quality depth player for the Wild and played a similar role with the Penguins over the past two seasons.
In 2015-16, his first year in Pittsburgh, Cullen played in all 82 games for the Penguins. He scored a respectable 16 goals and 32 points while averaging just under 14 minutes per game.
Last year he had similar numbers in 10 fewer games. He averaged 13:55 of ice-time per game while collecting 13 goals and 31 points in just 72 games.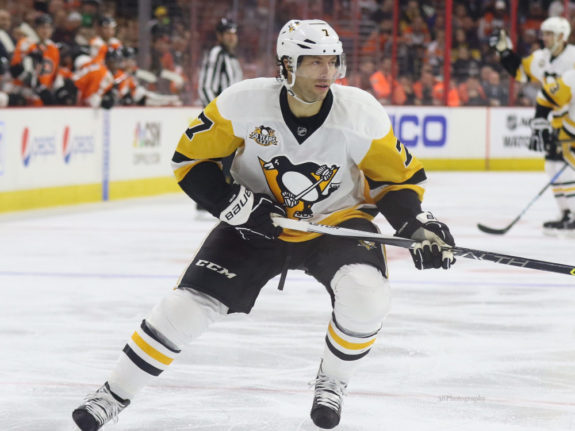 In both cases, the former second-round pick of the Anaheim Ducks (in 1996) played in all situations including power play and on the penalty kill. While his shot totals over the past two seasons were 118 and 93 respectively, he made his chances count with 13.6 and 14 percent shooting over those years.
He was key to winning face-offs for the Penguins, winning an average of 53.5 percent of his draws while donning the Penguins' colours.
Still, he knew he had a role with the team and carried that responsibility with him into the postseason. In 2015-16 he scored four goals and six points in 24 games for the Pens on their way to the Stanley Cup and in 2016-17 he scored two goals and had nine points in 25 games as his team raised back-to-back Cups.
Cullen's Underrated Career
Drafted 35th overall in 1996, Cullen's never really been given a lot of credit over his career. Sure, he's hit the 40-point plateau eight times in his career and the 39-point plateau three more times, but he was always looked upon as a second or third-liner with the ability to kill penalties.
But over 20 seasons in the NHL, the almost 41-year-old has played in 1,366 career regular season games scoring 248 goals and 689 points.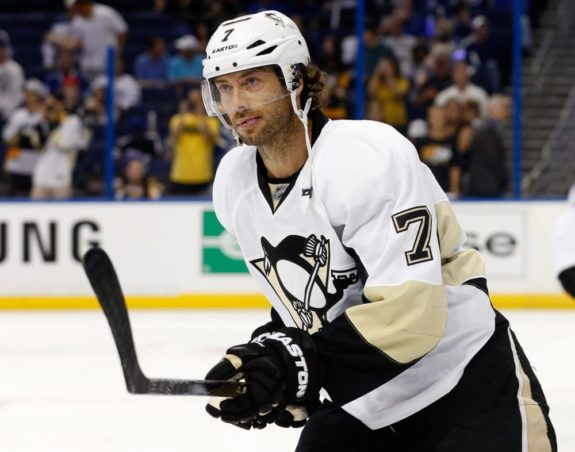 On top of that, his 56 points (18 goals and 38 assists) in 123 playoff games and three Stanley Cups shows just how important depth players like Cullen are on the road to championships.
Cullen ranks 47th on the NHL's all-time list in games played and with a full 82 games in 2017-18 could move all the way up to 25th on that list.
As for his time in Minnesota, Cullen suited up in 193 regular season games for the Wild in his first stint with the club. He scored 33 goals and 101 points over the span of three seasons and helped them to the postseason once – in 2012-13.
It'll be quite the homecoming for Cullen and, win or lose, could be a good way to end his NHL career.