Cam Atkinson got national attention for his hat trick that led to a fan getting a puppy. Fact is, he's been leaving a lasting impression on many for a long time now. That's just the kind of person he is.
Ever since his arrival in Columbus, Atkinson's impact has been felt. His relentless playing style and contagious personality make him one of the most respected Blue Jackets in the room. Whether he's killing a penalty and creating short-handed chances, or reeking havoc on opposing goalies, Atkinson leaves everything on the ice. Even in a down season for the team, Atkinson is only getting better. He's on pace for his best season as a pro.
But his impact goes beyond the Blue Jackets.
First, he's a fan favorite. Recently, I asked some fans who their favorite player on the Blue Jackets was. Although there were a variety of answers, the most common answer I got was Atkinson. This outcome surprised me some. I inquired of the fans and asked why Cam.
"He never takes a shift off.", said one fan. "He's always making things happen."
"He always engages with the fans.", said Eric, a die-hard Blue Jackets fan. "He's one of the nicest players I've ever met. He was willing to talk with me while getting his autograph instead of hurry me along. I really appreciated the time he gave to me."
"I'm impressed with the way he can play given how small he is.", said John, a season ticket holder. "He is surrounded by bigger players. Yet, he finds a way to play his game and play it well."
John, I couldn't agree with you more.
Atkinson's Bigger Impact
Here is where Atkinson has the biggest impact. He is 5-foot-8. He is one of the smallest players in the NHL. That hasn't stopped him from playing at a high level. Atkinson proves every game that he can play with anyone, despite his size.
This is music to the ears of any "undersized" player trying to make a name for themselves.
The talk in the league, especially at the draft, is finding players with size and skill. Players like Atkinson prove that if you have skill, there's a place for you in the NHL. He's not alone in proving this to others.
Remember the impact that Tyler Johnson had in the playoffs last season? He was one of the best players in the entire playoffs. He's just 5-foot-9. How about Johnny Gaudreau? He is also 5-foot-9. He's got 46 points in 47 games this season. Anyone who can produce at a point per game pace is an exceptional talent. The fact that Gaudreau is at that pace at his size proves yet again that smaller players have their place.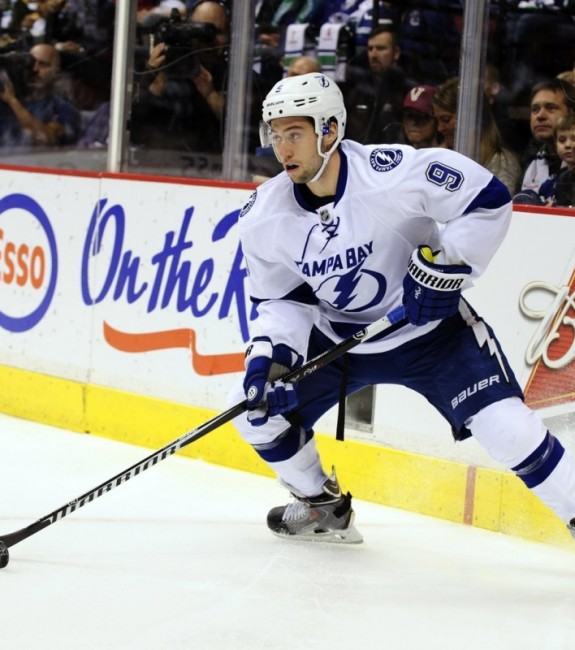 This upcoming draft is no different. The Erie Otters have a potential first-round talent in Alex DeBrincat. He's even smaller than Atkinson, Johnson, and Gaudreau at 5-foot-7. Many consider him to have the best hands in the entire draft. Many question his size. Can he make it in this league? There's no question. Atkinson's impact helps a player like DeBrincat. Size is important, but it's not everything.
Atkinson was a sixth-round pick. Not many players drafted late make the kind of impact in this league that he has already made. He used his skill and work ethic to make a name for himself. His hard work has rewarded his teammates, the fans, and fellow players alike.
Atkinson is one of the better guys in this league. We are all grateful for him and the things he does for the Blue Jackets. His impact will carry on for many years past this one. The league needs more players like Cam Atkinson.