What a season this has been for Cam Atkinson.  Name the situation, he has probably been involved with it in some form.  From enduring a major scoring drought, to being injured, to being rumored to leave the Blue Jackets, to then signing a new contract, this season has had everything.  You can now add NHL Star of the Week to Atkinson's resume.
The NHL announced on Monday that Cam Atkinson was the 2nd Star of the Week, amassing 4 goals, 7 points, and a +6 rating in 3 games, while recording a hat trick in Chicago.  He recorded his hat trick the game after Scott Hartnell recorded his hat trick.  The back to back hat tricks by Hartnell and Atkinson was the 1st time in Blue Jackets history that has happened.
SECOND STAR: @CamAtkinson13 shared first in NHL w/ 4 goals last week, ranked 2nd with 7 pts & led NHL with a +6 rating for @BlueJacketsNHL.

— NHL Public Relations (@PR_NHL) March 30, 2015
For Atkinson, being named the 2nd star of the week has capped an impressive comeback to a season that started out with its bumps in the road.  Many thought Atkinson wouldn't even be here now. Boston, among others, was rumored to acquire him at the trade deadline.  It made sense at the time, given that Atkinson played at Boston College.
But as it turns out, management knew what they had in him.  In spite of his season to that point, the Blue Jackets extended Atkinson 3 years on trade deadline day.
Reviewing Atkinson's Season
Coming into this season, many experts, myself included, thought that this season would be an important one for Cam Atkinson.  He was a restricted free agent at season's end.  Given the young talent down in AHL Springfield, it was time for him to show us who he was.
The season didn't start out well.  Remember when Ryan Kesler's skate clipped Atkinson in the face in October?  Luckily for him, he avoided a serious eye injury.
Thank you everyone for checking in on me. Luckily the skate just missed my eye. Really appreciate all the LOVE. pic.twitter.com/5PpcDzO6nn

— Cam Atkinson (@CamAtkinson13) October 25, 2014
His teammates didn't fare better when it came to injuries.  The injuries piled up, and so did the losses.  In all, the Blue Jackets went through a stretch of losing 15 of 17 games.  They responded in December going 10-1-1, but couldn't make up much ground in the standings.  They'd fallen too far behind.
Atkinson's numbers suffered as a result of all the losing.  In 25 games from 11/18-1/21, he had just 1 goal, 5 points, and was -7.  He turned it on after that in the next 9 games, scoring 5 goals and 8 points.  But then, he scored just 2 points in his next 10 games after that.  Consistency was an issue.
The Day That Changed It All
Blue Jackets management, led by John Davidson and Jarmo Kekalainen, knew all along what they had in Atkinson.  Despite the roller coaster season, they knew what he brought to the table every night.  It was a priority of theirs to get him resigned.  On trade deadline day, they made it happen.
I caught up with Atkinson after the New Jersey game, just 3 days after he signed his new deal.  He expressed relief knowing he could just focus on hockey after the contract was signed.
"They were stressful times.  I knew something was going to happen, whether it was being traded, or signing a new contract, obviously there were a lot of rumors.  This year also hasn't been my greatest.", Atkinson said.  "I feel like I was playing my best hockey, although it didn't show up in the score sheet.  Once the contract got signed, I can just play hockey."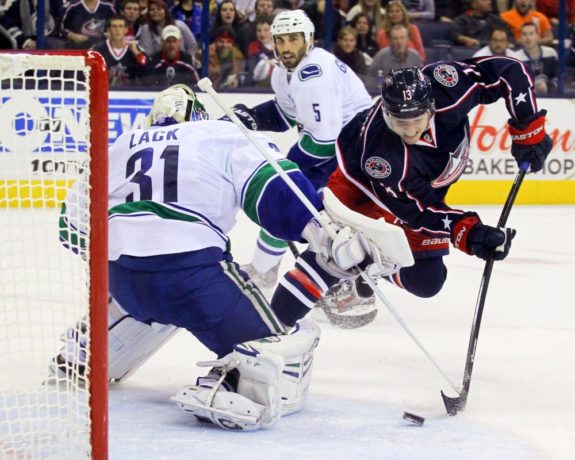 And is he ever playing some hockey right now.  He is currently on the Blue Jackets top line, with Ryan Johansen and Boone Jenner.  For everything Atkinson has been through this season, you can now also call him a 20 goal scorer.  He got number 20 in St. Louis scoring into an empty net to seal the Blue Jackets 8th straight road win, a franchise record.
Cam Atkinson defines what Blue Jackets hockey is about.  He may be the shortest player on the team at 5'8″, but he makes up for that in the toughness and energy he brings every night.  It is those things that helped Atkinson earn 2nd star honors this week.  And he's only just beginning.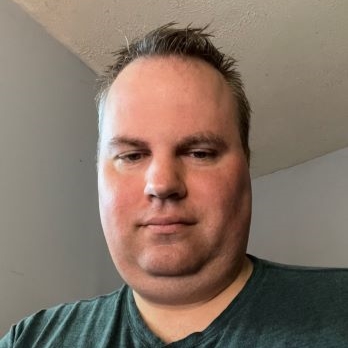 I am a fully credentialed writer who covers the Columbus Blue Jackets, Cleveland Monsters and Erie Otters as well as the Ontario Hockey League and NHL Draft. The 2021-22 season will mark eight seasons with the Hockey Writers. I am also the site's Credentials Manager.