With his team still struggling to score goals, Peter Chiarelli needed to do something to try to spark his club. Instead of trying to make a big splash via the trade market, the Edmonton Oilers general manager decided to go down the path that has served him well since arriving in the Alberta capital. In sending Jussi Jokinen to the Los Angeles Kings for Mike Cammalleri, the potential for that trend to continue is a real possibility.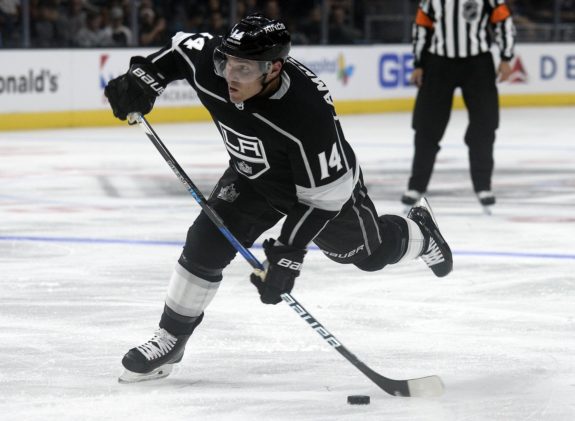 With that said, expectations need to be kept in check. At 35-years of age, the Toronto native is no longer the offensive threat he once was. After all, we are talking about a guy who is a six-time 25-goal scorer and also has a couple of 80-point campaigns under his belt. The resume is impressive but for anyone to think the Oilers have acquired that player would be silly downright silly.
Oilers Had To Try Something
At this stage of his career, Cammalleri is a third line winger who has the potential to make an impact on the power play and be used in a top-six role in a pinch due to injury or having a hot-hand. Despite scoring three times and picking up seven points in 15 appearances this season, the Kings no longer could guarantee him a spot inside their top nine, even though they signed him to a one-year free-agent deal over the summer.
Sound familiar? It should, as the Oilers were in the same exact boat with Jokinen. Unlike the player he was moved for, the versatile Finnish winger wasn't able to chip in offensively or help in any other capacity during his brief stint in Edmonton. His lack of foot speed was evident from day one and showed no signs of improving as the season moved along. Much like the Kings with Cammalleri, the fit wasn't there and the time to look elsewhere was at hand.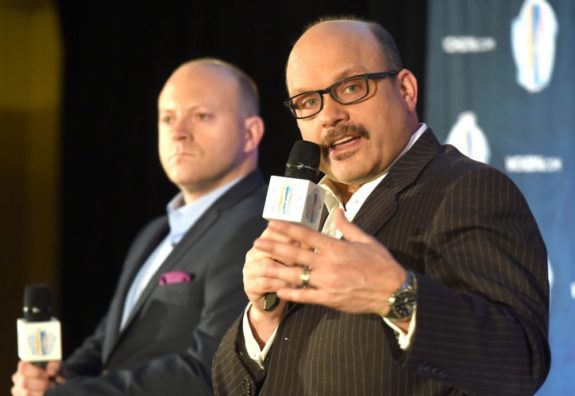 Though his struggles to gain fair value in deals involving high-end talent remains a major concern, Chiarelli has been successful at grabbing players on the cheap who have fallen out of favour with their current club. The Oilers already have two such players on their roster in Zack Kassian and Patrick Maroon and the cost of making those moves saw the organization give up Ben Scrivens, Martin Gernet and a fourth-round pick.
Not surprisingly, he decided to go down said well one more time and is hoping Cammalleri has enough left in the tank. Again, though nowhere near the threat he once was, the diminutive winger can still shoot the puck and likely has the best one-timer on the team. Though his skating ability has slipped in recent years, he will look like a speed-demon next to many of the Oilers forwards.
Cammalleri May Be a Nice Fit
Though some seemed puzzled by the deal from a Kings' perspective, in my mind, it was a move their general manager made to help out an old teammate. With the emergence of youngsters Adrian Kempe and Alex Iafallo, it was clear Cammalleri wasn't in their plans moving forward and to his credit, Rob Blake looked to help the player out by moving him to a different organization.
As he wasn't comfortable being used in a bottom six role on a team like Los Angeles, from a value standpoint, it made perfect sense to ship Cammalleri out-of-town and bring in a replacement that could possibly be a better fit. If it doesn't work out, it's not a big deal and they get to avoid having to sparingly use a guy who enjoyed many a good season in Kings colours.
Not the first time the Oilers tried to acquire Cammalleri. Took a run at him with the Kings in June '08.
An offensive upgrade on Jokinen https://t.co/CrnQbUAcRJ

— Bob Stauffer (@Bob_Stauffer) November 15, 2017
From the Oilers' point of view, Cammalleri's inability to stay healthy is a concern, as the last time he topped the 70-game mark was in 2008-09 with the Calgary Flames. However, with a $1 million price tag and considering what they had to give up to get him, this was a move Peter Chiarelli had to make. And recent history suggests there is a good chance it ends up working out in his and the Edmonton Oilers favour.
Also available from Rob Soria: 
Connor McDavid: Hockey's Next Great One
Rob Soria is the Author of Connor McDavid: Hockey's Next Great One. He has chronicled the Orange and Blue since creating his Oil Drop blog in 2011 and has also had his writings featured over at HometownHockey.ca and Vavel USA, where he has covered the NHL, MLB and ATP Tour. Rob was born, raised and still resides in Edmonton, Alberta and can be reached via twitter @Oil_Drop.