Last October the Albany Devils had visions of being an offensive juggernaut.  With the NHL lockout, Albany became the beneficiary of players such as Adam Henrique, Jacob Josefson, Mattias Tedenby, Bobby Butler and Adam Larsson.  Salivating on paper but it took awhile to click on the ice.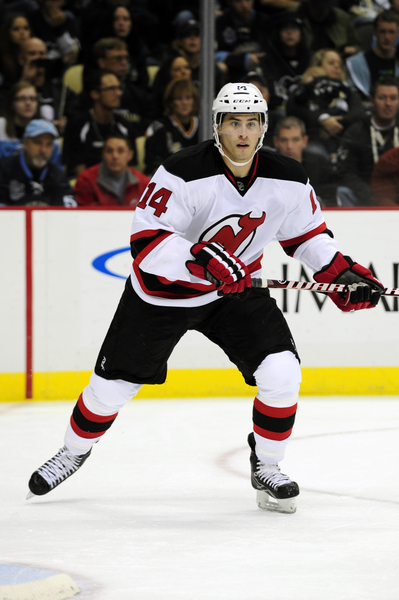 By the time it did come together, the lockout was over and those players were essentially gone.
In total, the 2012-13 edition of the A-Devils tallied 193 goals.  That put them 23 out of 30 AHL clubs.  With that number in mind, only two AHL teams (Wilkes-Barre/Scranton Penguins (185) and Milwaukee Admirals (197)) netted less than 200 goals and qualified for the postseason.
So can the A-Devils tickle the twine 200 times?  Well, that can be a bit tricky when you're still trying to sort out the New Jersey roster, let alone that of Albany.  That being said, I do expect Albany to be stacked on the blue line.  Hence, keeping the puck out of their own end could go a long way to forcing the issue in the attack zone.
If we're assuming that none of these guys crack the New Jersey roster, we got a glance at what could be Albany's top line in Reid Boucher, Harri Pesonen and Mike Sislo.  Also likely returning to the A-Devils will be leading sniper Joe Whitney and his team leading 26 markers.  Plus it isn't too far fetched that the Devils may want Stefan Matteau to sharpen his skills in the "A."
Following that though are a lot of grit and grinder guys.  There's likely Captain Tim Sestito, Darcy Zajac, Rod Pelley, Chris McKelvie, Mike Hoeffel, Cam Janssen, David Wohlberg, etc.
On that aforementioned blue line, if you're of the belief that New Jersey will carry Bryce Salvador, Anton Volchenkov, Andy Greene, Mark Fayne, Marek Zidlicky, Adam Larsson, Peter Harrold and one of either Jon Merrill, Alexander Urbom and Eric Gelinas, that still gives Albany some solid offense on defence.  Gelinas missed a chunk of the early season and still paced the squad with six goals by a defenceman.  A season prior, Gelinas blasted the back of the cage with 16 goals.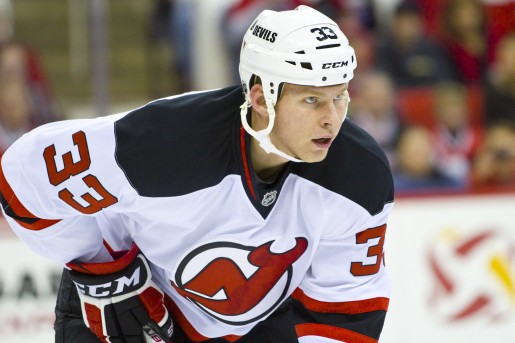 In a small sample size of 12 contests, Merrill racked up eight points for Albany.  Fellow former Michigan Wolverine defenceman, Brandon Burlon, totaled 17 points (1 goal, 16 assists) last season with the A-Devils.  Could guys like Damon Severson and Reece Scarlett help up the ante if they make the club?  It's a distinct possibility.  Also returning to the Devils blue line will be Dan "machine gun" Kelly, Corbin McPherson, Raman Hrabarenka and a guy I'm really big on in Seth Helgeson.
Sorting out all of that information, here is what we do know: Their top three returning scorers (Whitney, Pesonen, Sislo) generated 53 goals last year.  They also lost 24 goals with the departures of Matt Anderson and Steve Zalewski.  It also isn't impossible that someone like Stephen Gionta could get squeezed out of a spot in New Jersey or a guy like Myles Bell could impress enough for a chance to stick in Albany.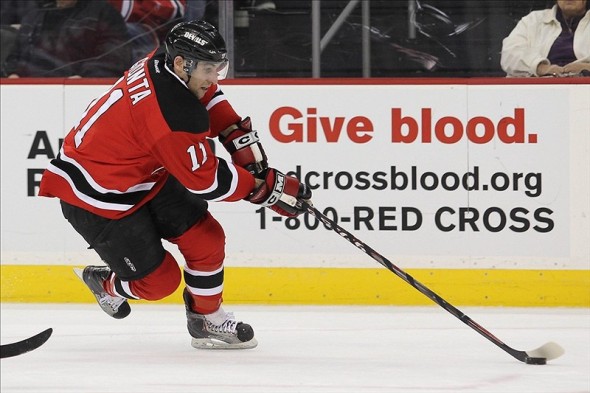 I could see a formidable offensive unit if those top three scorers from last season, along with Boucher and Matteau, play to the potential on the back of their hockey cards.  A critical factor will be to see how much pop New Jersey has and or needs as the season progresses.  If one of those aforementioned players gets hot and can provide a spark with the big club, that could throw a bit of a wrench into the mix.
When all is said and done, I expect them to be close to that 200 goal mark.