Team Canada is understandably the favorite to win the World Cup of Hockey. They are the holders of the last two Olympic Golds, the last two World Championships and the last actual World Cup back in 2004. You could argue they have the deepest roster in the tournament, but the separation isn't a large one. Sweden, USA, Russia and even North America are all icing formidable lineups, each with a weakness in some area, and Canada is no different. To suggest that the defending champs will run away with this thing isn't accurate, because, for various reasons, they don't have all of the best players in Toronto.
The Injury Bug Hit Hard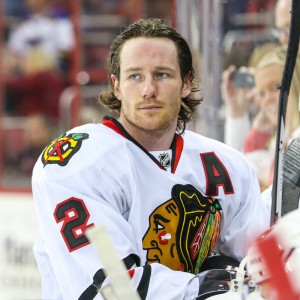 Two of the players that Canada will miss the most are Duncan Keith and Jamie Benn, both of whom pulled out before the tournament started with various ailments. Keith was the linchpin on Canada's gold medal team in Sochi and his presence will be sorely missed. Through three pre-tournament games, Canada's defence had moments where they looked slow and disjointed, and the blue line may end up being their downfall. In the 2014 Olympics, the Canadian defence corps was outstanding (Carey Price had a lot to do with that performance as well).
Other than Keith, Canada's Sochi blue line remains largely intact. Only Dan Hamhuis and P.K Subban (who just suited up for one game) were left off. That fact sounds like it should be comforting, but all of these guys are four years older, and four years slower, in particular, Shea Weber, who isn't the most mobile, to begin with. Jay Bouwmeester is also one of the elder statesmen on that defence corp, selected as an injury replacement mainly for his left-handedness.
Brent Burns, who had an outstanding NHL campaign last season, and Jake Muzzin (who figures to sit out) are the new kids on the block for Canada. Carey Price looked rusty in his first game after a 10-month layoff but was more comfortable in his second contest. Price playing at the top of his game will be key for Canada, but there's no telling how his body will respond to the rigors of this tournament coming back from a serious injury.
Crosby on Canada being an overwhelming favorite against CR: "Everyone has an opinion, that's great, but we've gotta go out and do our part."

— Dan Rosen (@drosennhl) September 17, 2016
Up front is where Canada has taken the biggest hits. They're going to miss Benn, and his Dallas Stars teammate Tyler Seguin, who was sent home because of a hairline fracture in his ankle. Sochi participant Jeff Carter also dropped out with an injury. Olympians Chris Kunitz, Rick Nash, Patrick Sharp and Martin St. Louis aren't in Toronto, replaced with the likes of Logan Couture, Ryan O'Reilly, Brad Marchand, and Claude Giroux. Two names who are healthy that weren't in Sochi are Steven Stamkos (who missed the games altogether) and John Tavares (who was injured midway). Having those guys in the lineup might make their offence even more potent than it was in 2014 despite the absence of Benn.
Interesting Roster Decisions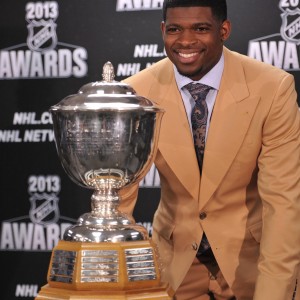 Everyone knows that Team Canada makes a lot of their personal decisions based on trust, comfort and loyalty. That came back to haunt them in the 2006 Olympics where they didn't even medal, and I fear it might have the same effect this time around. In a short tournament, you want instant chemistry, and you want guys who understand the system, and that makes complete sense, but you could argue that Canada left some skill at home in favor of players whom Mike Babcock feels more comfortable.
P.K. Subban, who was on Canada's Sochi team but barely played, provides the game-breaking skill that this team may end up lacking. Guys like Kris Letang, Mark Giordano and T.J Brodie didn't appear to be in consideration despite a lot of success with their NHL clubs. If Canada ends up winning the World Cup, all of this will be moot, but their road to a championship won't be an easy one. You have to wonder if some of the speed on other teams will burn Canada's defence, or if they will struggle to generate offence against stingy goaltending.
In terms of the forwards, I don't know why Taylor Hall isn't on this team. No one really knows in fact. He played on both of Canada's gold medal-winning World Championship teams and was quite effective. Would he have been a better option than say, Corey Perry, who isn't the most fleet of foot? And then, of course, there are the players they weren't allowed to have on the team because of the World Cup format. Would any of Connor McDavid, Nathan MacKinnon or Aaron Ekblad have made this team? We'll never know, but having a guy like Ekblad on the back-end would have been huge for Canada.
The Competition is Fierce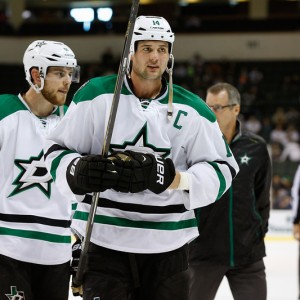 Unlike in the Olympics, where there are more teams, some of which contain little to no NHL talent, there are no pushovers in this World Cup. Even Team Europe, who looked slow out of the gate, took care of Sweden and their vaunted blue line in pre-tournament action. Every game is going to be a challenge, every team loaded with the best players in the NHL. There aren't any "easy" matchups, which is what makes this tournament so intense.
Team USA built a roster based on grit and toughness, with the goal in mind to beat Canada. Will it work? It very well could, because they have solid goaltending, and top-end skill in guys like Patrick Kane, Joe Pavelski and Max Pacioretty to blow the games wide open. Russia is putting out a dangerous forward group, as they always do, and have tons of motivation after a disappointing Olympics on home soil. North America could be the darkhorse. Finland is emerging as a world power. Sweden is always a tough out.
Canada's first game is against the Czech Republic, and while on paper they're the favorite to win — you can't take this Czech team lightly. They played well in pre-tournament action and they employ a system that may end up frustrating Canada despite all their talent. In Sochi, Canada assembled what was widely considered one of the best teams ever. While this World Cup roster looks very similar, it just doesn't feel as talented. Maybe because the rest of the competition has caught up. Or maybe because Canada's team could be much better, but for a myriad of reasons, it isn't.
---
The Hockey Writers coverage of the World Cup of Hockey 2016 is being brought to you by PrimeSport, the official Fan Travel & Hospitality Package Partner of the World Cup of Hockey 2016.