The 2016 World Cup of Hockey offers up two interesting dynamics in the form of Team North America and Team Europe. Sure, you have the traditional giants at play in Canada, USA, Sweden, Russia, Finland, and the Czech Republic. But now the NHL and NHLPA have gifted us a unique change to the traditional international hockey tournament.  With "the most interesting man in the world" in Ralph Krueger leading this team of enigmatic Europeans, who knows what will happen? Armed with everyone's favorite underdog tag, Team Europe will be hoping to surprise the hockey world. What follows is a preview for our hodgepodge mix consisting of Team Europe.
For all your WCH needs, visit THW's WCH Central.
The Groups
Group A – Canada, Czech Republic, Europe, USA
Group B – Finland, North America, Russia, Sweden
For more in-depth previews, here are Finland's and Russia's brought to you by our talented THW crew.
The Lineup
Thanks to @TeamEUR_WCH, here's a Tweet of the lineup against Sweden. The same lineup is expected for the first game against Team USA (Sat, Sept. 17, 3:30 ET, ESPN2). The only change expected is Greiss is set up to backup Halak. Extras include Luca Sbisa on defense and Mikkel Boedker at forward.
Final tune-up. Let's do this. #TeamEUR #WCH2016 pic.twitter.com/LiRHJHWLhl

— Team Europe (@TeamEUR_WCH) September 14, 2016
Refer also to my more in-depth preview on Team Europe's forwards, defense, and goalies.
Matchups
Game 1: USA
Taking a peek at Team USA's roster, one word comes to mind: gritty. Chris Peters over at CBS Sports seems to agree with that statement. With players like Ryan Kesler, Ryan Callahan, T.J. Oshie, Dustin Byfuglien, and Justin Abdelkader, you know this will be a tough matchup. With physical players all throughout their lineup, it will be important for Team Europe to stay disciplined and take advantage of their opportunities. If not, you still have names like Patrick Kane, Max Pacioretty, Zach Parise, and Joe Pavelski to light the lamp.
X-Factor, Team USA: Ryan Kesler – The man everybody loves to hate will most likely be in charge of shutting down Team Europe's captain, Anze Kopitar. These two are familiar with each other with Kesler's trade to the Anaheim Ducks and Kopitar reigning in Los Angeles for the Kings. It is easy to see why Kesler is disliked so much when a pre-tournament game brought a hit like this:
Kesler is good at his job, and if this was the regular season I'd be hoping he completely shuts down Kopitar. With the talent surrounding Kesler, I am expecting the same outcome as there are plenty of solid two-way players that can help deter Europe's top offensive line.
X-Factor, Team Europe:  Leon Draisaitl – Draisaitl capped off a decent three-game pre-tournament slate with a hat trick against Team Sweden. If Team Europe has any shot of advancing to the Semifinals, Draisaitl is going to have to be at the top of his game. While his rookie season in Edmonton showed signs of brilliance, he will have to be more consistent and put up more goals like this:
Outcome: Team Europe has to have this one, at least for one point. With Team Canada looming on the horizon, the opening game may determine whether Team Europe has any hope of advancing to the next round.
With confidence growing after the Team Sweden victory, expect a hard-fought and entertaining game from the get-go. Unfortunately, Team USA will be too much to handle for the Europeans in my opinion. Unless Halak steals the show (which he has proven he can), expect a victory for Team USA in this one.
Game 2: Canada
You probably don't even have to look at Team Canada's roster to know they are stacked. When you can leave a former league MVP in Corey Perry out of your initial lineup, then insert him when an injury pops up, you know you have the kind of depth every coach dreams about.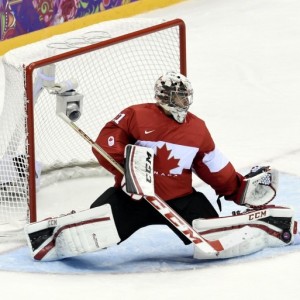 As always, Team Canada is expected to win this tournament fairly easily. With question marks still looming about Carey Price's game condition, they have Braden Holtby backing him up. The one thing about such tournaments is that if you are not ready from the start, a team may surprise you. Although every team played three pre-tournament games, these guys may still be shaking off rust going into games that mean something.
X-Factor, Team Canada: Steven Stamkos – It is almost impossible to pick a true X-factor amongst the studs, but coming off an injury-plagued season, it will be interesting to see how Stamkos does in this tournament. Clearly not lacking in help from his teammates, Stamkos will be going against hockey's best. Whether Stamkos can find his game after so much time off remains to be seen, but it will be good to see the annual 40-goal scorer back on the ice and healthy.
X-Factor, Team Europe: Jaroslav Halak – Basically copping out, I choose Halak because he will have to be Superman in order to give Europe a chance in this game. He's essentially done it before, helping Montreal upset the Washington Capitals in the 2010 Stanley Cup Playoffs. Even if he's not wanted in New York, this is a chance for GMs to see if Halak is truly healthy. Based on his performances thus far, he looks good and ready to go.
Outcome: Unfortunately for the Europeans, this one should not be close. Armed with too much firepower and depth, expect Team Canada's "bottom six" to overwhelm Team Europe's, winning easily, and essentially claiming a spot in theSemifinals.
Game 3: Czech Republic
The team everyone has seemingly forgotten about, the Czechs will most likely come into this game in the same boat as the Europeans: losing both games to the Canadians and Americans. Even though they do not have superstars, the Czechs still have solid contributors that can create some issues for the Europeans. With little more than pride to play for, expect both back-ups to play in goal with the extra forwards and defensemen drawing in as well.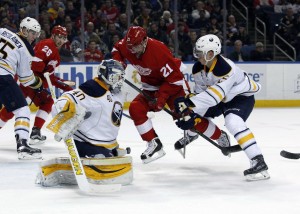 X-Factor, Team Czech Republic: Michal Kempny – Leading the team in ice time through three games, Kempny is expected to anchor an underwhelming Czech rearguard. With high expectations going into the 2016-17 NHL season, Kempny will continue to try and adjust to greener pastures after signing with the Chicago Blackhawks this past May.
X-Factor, Team Europe: Tomas Tatar – If he is still playing on a line with Kopitar, Tatar should get plenty of opportunities to put the puck in the net. After coming off a bit of a down year, but still scoring 21 goals, the Red Wings are hoping for a solid tournament that will springboard Tatar into a strong start in the upcoming NHL campaign.
Outcome: In what could be a Greiss vs. Neuvirth showdown, expect Team Europe to win with a stronger defense in front of Greiss. In what essentially is a matchup between the two have-nots in Group A, these teams both present with skilled forwards and a couple of interesting defensemen to watch in Roman Josi and Kempny. Don't tune out of this one even if both are not playing for anything meaningful.
---
The Hockey Writers coverage of the World Cup of Hockey 2016 is being brought to you by PrimeSport, the official Fan Travel & Hospitality Package Partner of the World Cup of Hockey 2016.