When fan favorite Taylor Hall was traded out of Edmonton, there was understandable outrage, though it was more over the return rather than losing the player. Hall, ranked eighth in scoring among NHL left wingers since he broke into the league, was traded for defenceman Adam Larsson, who would hardly be considered in the top 10 of any category. Larsson isn't an offensive minded guy, he isn't really known as being puck moving defenceman and he won't be the powerplay quarterback, all things the Oilers desperately needed, leaving fans perplexed at the move.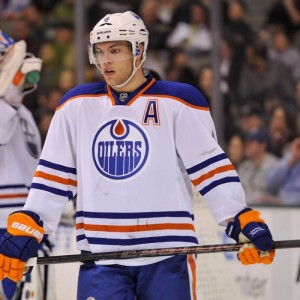 Is Hall Not as Good as Fans Believe?
Hall has scored 20 goals or more in every season that he's played over 60 games. Overall, he has 132 goals and 328 points in 381 career games, all while playing for an extremely poor team. Hall is fast, he doesn't shy away from physicality and he plays with an edge. He may have been guilty at times of trying to do too much, and played with a little too much reckless abandon, but it's always felt like he was a star on the rise.
At just 24 years old, there's every reason to believe that Hall will continue to get better. He's in a new environment now, perhaps with less expectation, and less onus on him to be a leader, and maybe he'll really thrive there. He's got all the tools and skills to be a great player, and considering his numbers and track record, he already is a great player. But yet, that didn't quite translate to his value on the trade market. Now obviously, we don't know what went on behind the scenes.
It's possible the Oilers could have gotten a better return, but for someone who wasn't locked up long-term, and thus not worth the risk. It's possible that the Oilers put themselves in the unfortunate position of desperation, and the rest of the league knew it. Do other General Managers not consider Hall to be a potential elite player? We don't know the answer to that. If you look solely at trade value, you could conclude that perhaps the Oilers didn't like any of the other offers for Hall. Or they made a mistake giving up for so little. Or, and the fans hate to hear it, Hall isn't viewed very highly as a player.
Team Canada Continues to Snub Hall
As if the trade wasn't enough, Hall's exclusion from Team Canada's World Cup team just furthered the confusing narrative. Hall was passed over not once, but FOUR times. He didn't make the initial roster. And he wasn't an injury replacement for any of Jamie Benn, Jeff Carter or Tyler Seguin, despite Canada's need for true wingers. You would think Hall should be a perfect fit for Canada. He scores a bunch at even strength, he drives possession, and he's got a measure of grit to his game.
I feel genuinely bad for Taylor Hall. But again: Adds to the narrative of what return Peter Chiarelli got for him. #Oilers

— Kurt Leavins (@KurtLeavins) September 14, 2016
But for some reason, he isn't what they're looking for. We all know Canada's current management regime loves familiarity, and players whom they could trust. They don't want risky plays, but rather guys who can fit Mike Babcocks' system. They have won the last two Olympic gold medals, so obviously they're doing something right. (Could be that they were just so much better than the rest of the teams that they won based on skill rather than systems. But anyways). I have to give them the benefit of the doubt at this point.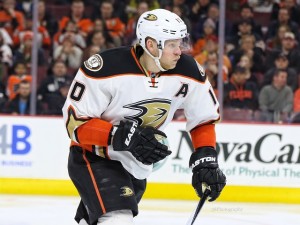 The three replacements who got the call over Hall? Well first we have Logan Couture, who has 22 more career goals than Hall (in 50 more games), and he led the playoffs in scoring last season, so he's coming in hot. Then there was Corey Perry, who skates likes he's in mud, and has the propensity to take dumb penalties, but I'd imagine part of the motivation was having a counter to the group of thugs that Team USA is throwing out there. Plus, he just captained Canada to a World Championship title last year. Lastly we have Ryan O'Reilly, who isn't as skilled a goal scorer as Hall, but he'll be counted upon to kill penalties.
Not the Character Thing Again
It's not all about scoring goals of course. And all three replacements are still somewhat high-end players. Canada's success comes as a result of a full team effort. Babcock wants players who will fit in seamlessly and play the style that he wants. That could be why a guy like P.K Subban isn't on the team, despite being one of the better defencemen in the league. He plays a high-risk game that clearly isn't what they're looking for. But, the omission of Subban certainly brought to light the idea that Canada wants as many vanilla characters in that room as possible.
We all know Subban has a big personality. Were there clashes on the Sochi team? (Which he was a part of but mostly as a healthy scratch). I would like to see Canada ice the very best team possible, though I can understand the desire to have chemistry in the room. (Canada dominated its way to Gold with Subban on the roster, however. But I digress). There have been quotes emerging that Hall's big personality was something that was no longer welcome in Edmonton, and perhaps Team Canada was concerned about that?
Ryan O'Reilly gets the nod over Taylor Hall, who must be wondering what he has to do to get on this team.

— Michael Traikos (@Michael_Traikos) September 14, 2016
Here's the problem though. Hall was on both of Canada's World Championship teams that won gold the past two years, one of which included the likes of Sidney Crosby and Brent Burns. Not only did he fit in just fine, but he was a contributor to their success. Hall also won Gold with the under-18 team in 2008, and silver at the World Juniors in 2010. His junior team won the Memorial Cup twice (notoriously known as the hardest trophy in sports to win) and Hall was a major part of both squads. (He won tournament MVP in 2009).
I don't know, but it seems to me as though Hall fares quite well when he plays on really good teams that have other strong leaders in the room. He has been able to blend in and fit in, and have immense success on both the International stage, and in the CHL. Why would that be any different on Canada's World Cup team?
Does Anyone Have an Answer?
I'm going to quote a piece from Hockey Buzz that sums up who Taylor Hall is on the ice quite well:
"Taylor Hall is the 9th highest scoring forward in hockey over the last three years. He is good defensively, he drives possession, makes everyone he plays with better and scores at even-strength, which is nearly impossible, as we all know. Also, it's not impossible that he's the fastest skater in the NHL. And he plays a gritty, hard-nosed game. He isn't just a perimeter player, or a finesse guy."
Sounds like a guy I'd want on my team. But that's what we know about Hall. What we don't know is exactly what he's like in the dressing room and among his fellow teammates. What we don't know is if there's an actual reason why Team Canada doesn't want him. What we may never know is what the rest of the NHL truly thinks of him. Based on what's happened over the past few months, they don't appear to think too highly. But although he didn't win with the Oilers, he's won everywhere else. I know there's more to a player than just stats, but in Hall's case, I just don't see the problem.
---
The Hockey Writers coverage of the World Cup of Hockey 2016 is being brought to you by PrimeSport, the official Fan Travel & Hospitality Package Partner of the World Cup of Hockey 2016.