In 2012, the Montreal Canadiens ushered in a new era with general manager Marc Bergevin joining the club and assuming responsibility of the team's future. His tenure started with the 2012 Draft, which included the third overall pick — Montreal's first pick in the top five since 2005. It was a fun time to be a fan of the team as the winds of change swept over the city.
Over a decade later, it's a good time to look back at the Canadiens' draft class and use the gift of hindsight to decide if they made the right choices with their picks or if someone slipped under their radar. In this revisit, we'll analyze each draft pick from Montreal and judge them against the players that went after them.
Related: Canadiens Need Caufield Extended Before There's an Offer Sheet
As a rule of thumb, hindsight picks can only be made after the Canadiens' pick but must come before their next selection. The players must also fall into the same position as the originals, meaning if the Habs drafted a forward, they'll be compared to the missed opportunities up front.
1st Round, 3rd Overall
Montreal Selects: Alex Galchenyuk
Alex Galchenyuk was exactly the centre the team was looking for and one they sorely missed for many years. He had size, skill, and the potential to be a top-six centre with the club. In his rookie season, he was paired with fellow rookie Brendan Gallagher and gritty forward Brandon Prust to give the Canadiens a third line that could put up offense. The young duo put up a combined 72 points, making them two pieces of the team's puzzle for future success.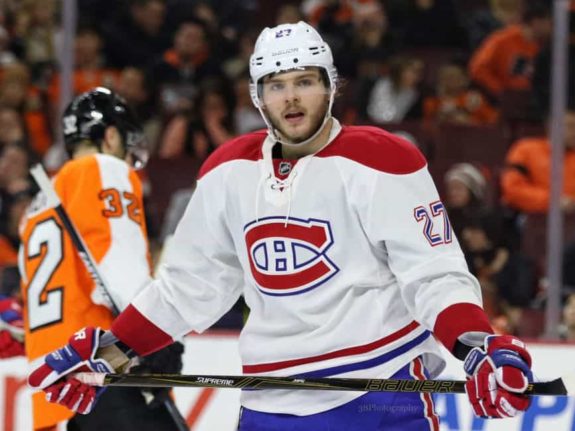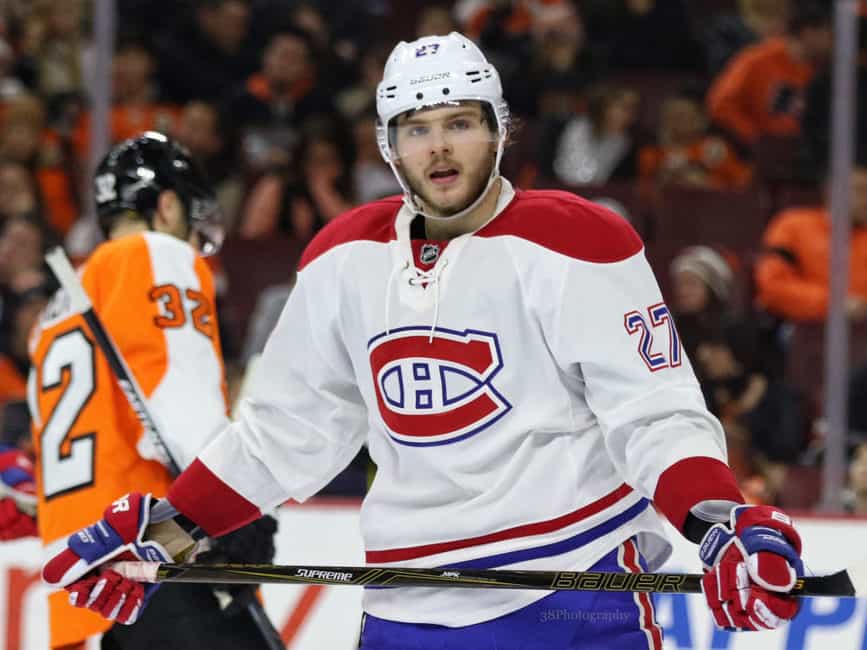 Unfortunately, Galchenyuk's time in Montreal lasted five seasons, with him peaking in the 2015-16 season, where he recorded 30 goals for the first and only time in his career. He was traded to the Arizona Coyotes in 2018 for forward Max Domi, a deal that worked out well for Montreal. Galcheynuk's career spiraled as he bounced between six teams in five years.
Hindsight Pick: Filip Forsberg
If Montreal planned to draft a forward, Filip Forsberg dropped out of the top 10 and into the arms of the Washington Capitals at 11th. While it didn't pan out for him there, his trade to Nashville gave the Predators a top-six forward that would become one of the best offensive players in the team's history. His 511 points in 616 career games are the best numbers of his draft class, and he still has several years left in the tank at 28.
2nd Round, 33rd Overall
Montreal Selects: Sebastien Collberg
Four players out of Sweden were taken in the second round, including Montreal's 33rd overall pick Sebastien Collberg. A smaller-sized winger, he showcased a tenacious attitude and a willingness to go into corners. His shot was also desirable, leading Montreal's scouting team to believe he could make it to the pro level if Collberg could put on some weight to his frame.
---
Latest News & Highlights
---
Collberg never made it past the American Hockey League (AHL) level, playing a total of 87 games over three years. His offensive tools never translated to North America, and his defensive game couldn't withstand the competition. He eventually returned to Europe in 2016, playing in Sweden, Austria, and Germany at various levels.
Hindsight Pick: Colton Sissons
The Habs select again in the second round, leaving little wiggle room regarding who could have gone before the 51st overall pick. Colton Sissons was a better draft choice, given his staying power in the NHL as a consistent third-line centre. Trusted by the Predators' organization to play a leadership role with the team, his steadying presence helped players like Tanner Jeannot and Yakov Trenin find their footing and gain confidence.
2nd Round, 51st Overall
Montreal Selects: Dalton Thrower
In the third round, Montreal dipped their toes into the defensive pool, selecting Dalton Thrower at 51. His play with the Saskatoon Blades in the Western Hockey League (WHL) showed some offensive potential mixed in with a bruising style of play. He was intimidating, hit well without putting himself out of position, and wasn't afraid to drop the gloves. After a cup of coffee in the AHL in 2015-16, Thrower was assigned to the ECHL for the remainder of his playing days.
Hindsight Pick: Damon Severson
Only a dozen selections came between Montreal's 51st and 64th picks, yet they missed another hidden gem. Nine players later, the New Jersey Devils selected Damon Severson, another Canadian defender from the WHL. He had a bit more size, and his offensive edge took longer to develop, but he outshined Thrower in the final two seasons.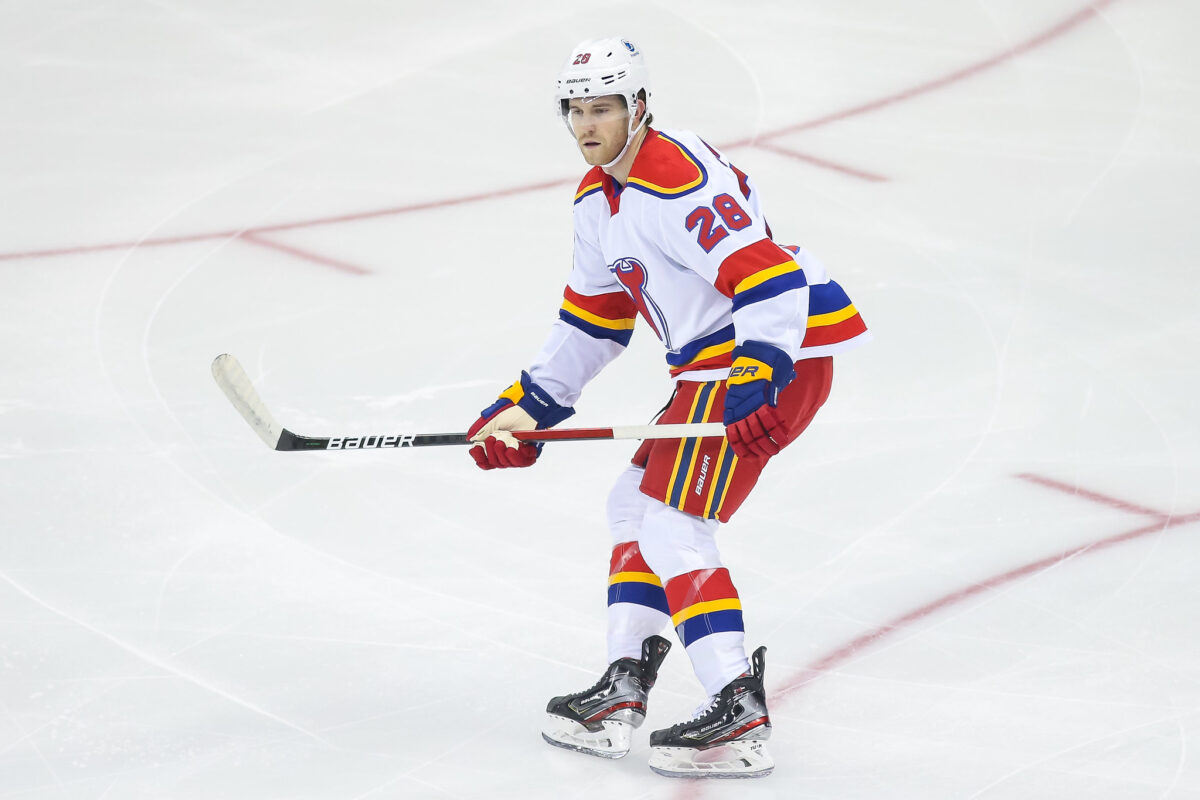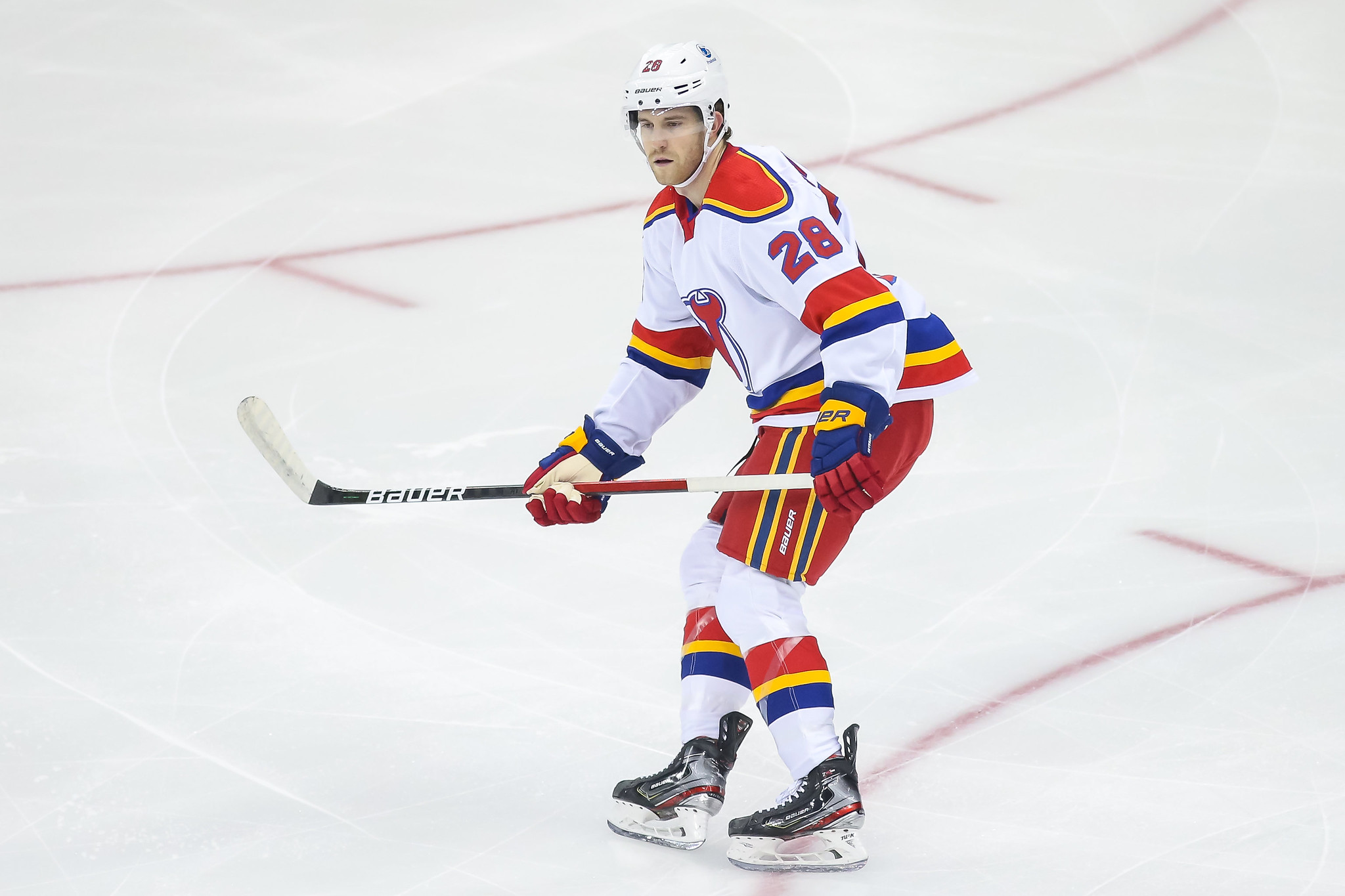 What could have been a slam dunk, Severson instead suited up for the Devils for the next nine seasons, two of which he served as an alternate captain. He has become one of the better-producing defenders on the team, leading all blueliners in points in three of the last five seasons.
3rd Round, 64th Overall
Montreal Selects: Tim Bozon
If the Canadiens wanted scoring potential among their prospects, Tim Bozon was an excellent selection in the third round, at least on paper. He put up solid numbers in Switzerland, and his first season with the Kamloops Blazers showed his capability of adapting to North America's style. His 71 points in 71 games in 2011-12 were enough to convince Montreal's scouting team to take a flyer on him, and he followed that up with 91 points in 69 games the following season.
Related: Montreal Canadiens 2012 Draft Picks Review: Grade A
Bozon graduated to pro in the 2015-16 season, and that's where the wheels fell off. His production dropped off the face of the earth, and his time was split between the AHL and ECHL over two seasons. Simply put, what made Bozon stand out evaporated, making his shine disappear in just two years. He has spent the last seven seasons in Switzerland while representing France in international play.
Hindsight Pick: Chandler Stephenson
Chandler Stephenson had a similar path to the pro level as Bozon, with just a year difference, but made the transition more fluidly. After making the AHL in 2014-15 and playing a full season, the Capitals gave him a few glimpses at the NHL level before making him a full-timer in the 2017-18 season. His time was short-lived, as the forward was traded to the Vegas Golden Knights, a deal that worked wonders for him.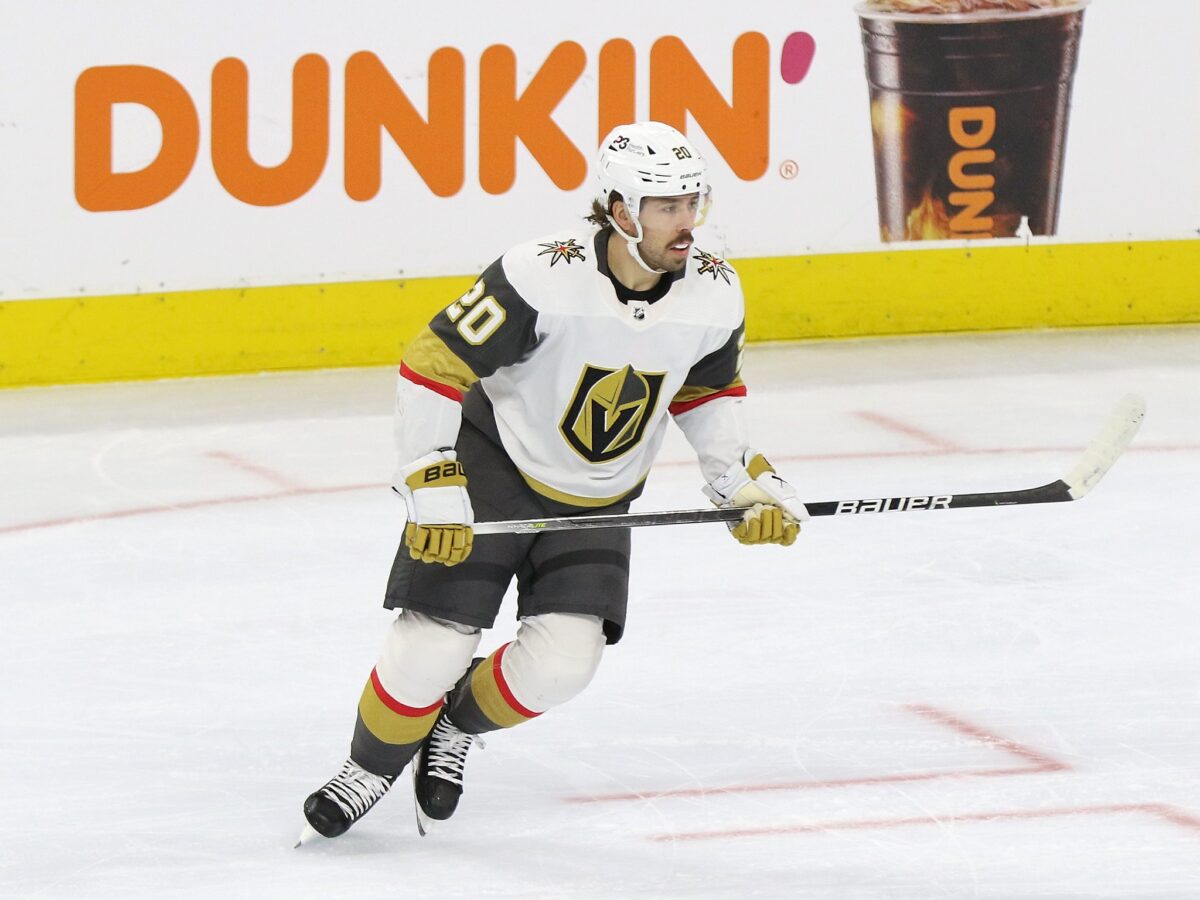 Stephenson is now in the 2023 Western Conference Final, where he scored the Game 2 overtime goal, and hopes to send the Golden Knights to their second Stanley Cup Final appearance in five years.
4th Round, 94th Overall
Montreal Selects: Brady Vail
In one of the more confusing situations from Montreal's camp, Brady Vail's selection at 94 received mass approval, but what came two years later left the player and the fans scratching their heads. After improving his production while playing a shutdown role with the Windsor Spitfires, Vail learned he would not receive a contract in 2014, ultimately making him draft-eligible at 20.
The decision caught him off guard, as Vail expressed in an interview, "I have the utmost respect, but I'm confused, like a lot of people, as to why I didn't sign" (from 'Habs decide to pass on Vail', Windsor Star, 6/2/14). In the end, it was the right call as Vail failed to find his footing in the AHL, eventually falling to the ECHL for four consecutive seasons.
Hindsight Pick: Andreas Athanasiou
If the Canadiens wanted speed, Detroit Red Wings fourth-round pick Andreas Athanasiou had plenty to offer. He had size, put up modest numbers in his first season with the London Knights, and was one of the fastest players in the league. His offense picked up over the next two seasons, enough to force Detroit to give him a shot at the NHL level. A team known for their slow-cooking development, Athanasiou spent less than two years in the AHL before making the leap.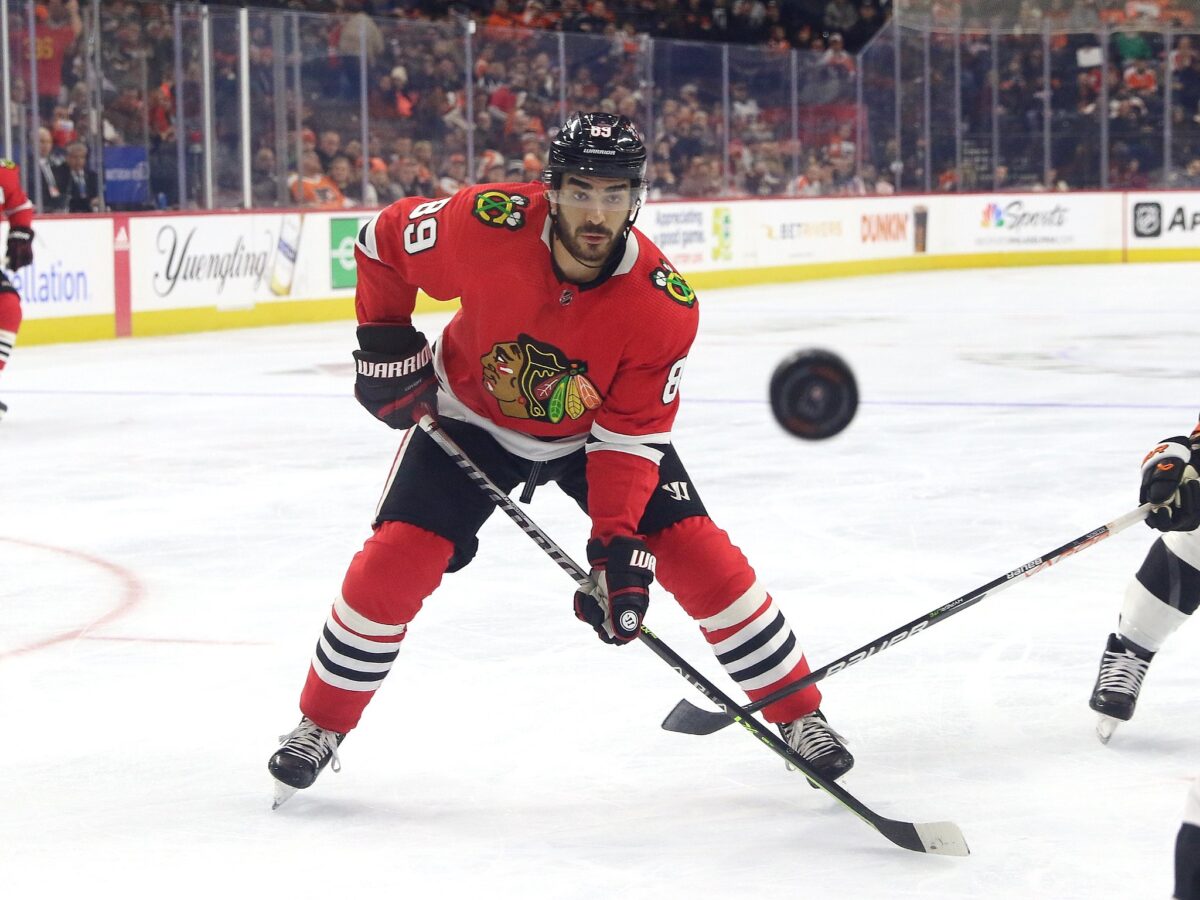 After splitting time with three teams in three seasons, Athanasiou joined the Chicago Blackhawks for the 2022-23 season. With expectations remaining low for the team, he received the green light to show off his skillset, resulting in a 20-goal, 40-point campaign. Whether he returns to Chicago, where Connor Bedard will play, or test the free-agent market, remains to be decided.
5th Round, 122nd Overall
Montreal Selects: Charles Hudon
A perfect example of a high-risk, high-reward selection was Charles Hudon at 122. A smaller-sized winger, the Quebec-born native had all the offensive tools of a top-nine NHL player. He was quick on his skates, deceptive with his stick-handling, and possessed a sharp and accurate wrist shot that could fool most goaltenders.
Related: Top Holes Canadiens Must Address in 2023 Offseason
After three seasons in the AHL and a few glimpses at the NHL level, Hudon made it to the big league for the 2017-18 season. He recorded ten goals and 30 points in 72 games but fell off the following year. After signing a one-year deal as a restricted free agent, he continued to struggle and eventually made his way to Switzerland in 2020, marking the end of his time in Montreal.
Hindsight Pick: Alexander Kerfoot
Toward the end of the round, the Devils landed another exceptional player in Alexander Kerfoot. After playing a four-year stint with Harvard University, he opted not to sign a deal with the team that drafted him, making him one of the biggest college free agents that year. Many teams were interested, but the Colorado Avalanche signed him to a two-year, entry-level contract.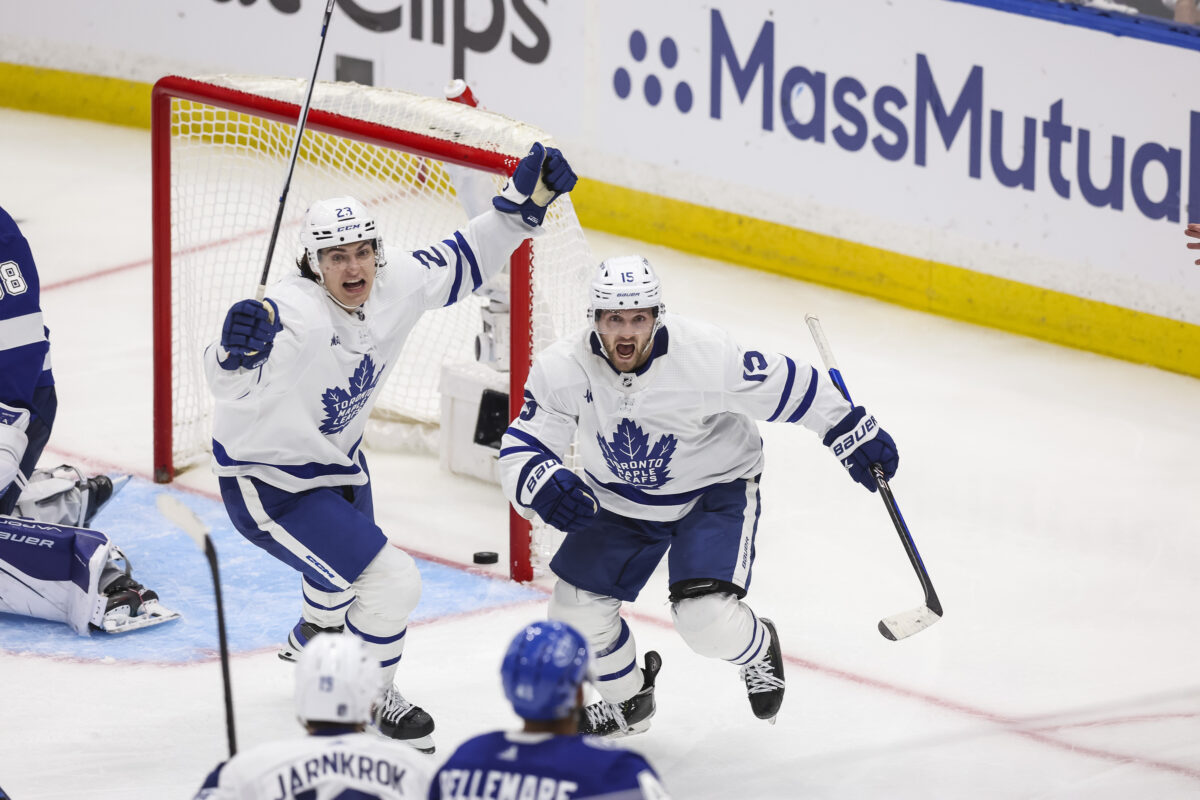 Kerfoot recorded back-to-back 40-point seasons with Colorado, solidifying himself as a contributing secondary scorer that could play stints on all three lines in the top nine. He was involved in the infamous Nazem Kadri trade, which sent the disgruntled forward to Colorado in a deal that involved Kerfoot. The Maple Leafs signed him to a four-year contract and saw him register career-high numbers in the 2021-22 season with 51 points in 82 games.
6th Round, 154th Overall
Montreal Selects: Erik Nystrom
The Canadiens didn't have a seventh-round pick in 2012, marking the 154th pick as their last of the draft. They used it to pick up Erik Nystrom, another small forward with offensive upside out of Sweden. He put up great numbers in the J20 SuperElit, but his trip to North America wasn't as fluid as scouts predicted. Nystrom registered just five points in 17 games before returning to Europe, where he has remained to this day.
Hindsight Pick: Connor Brown
Two picks later, the Maple Leafs landed Connor Brown with pick 156. He completed two more seasons with the Erie Otters of the Ontario Hockey League (OHL), both as the team's captain, before making his NHL debut in the 2014-15 season. While no other season compared to his first, where he finished with 61 points in 71 games, Brown remained a consistent role player and a tough opponent to play against.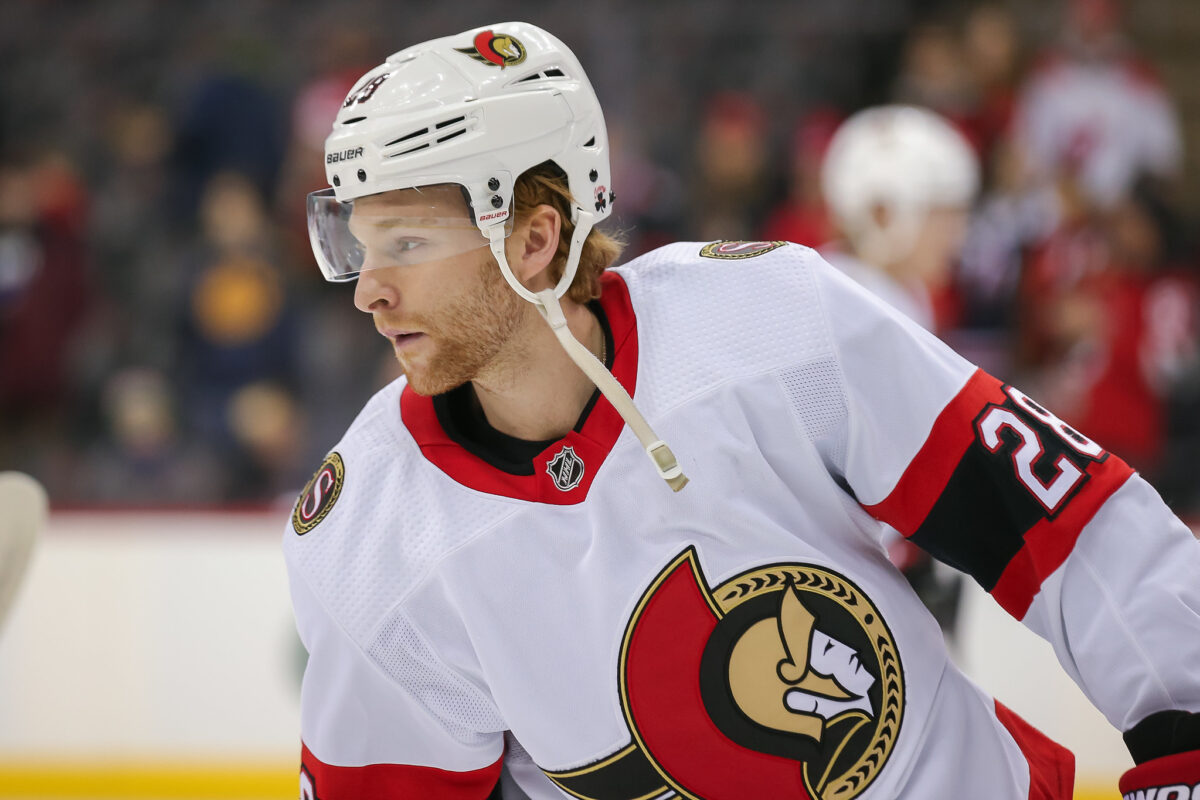 His time with the Capitals ended after four games due to a knee injury Brown sustained, but he'll continue to earn interest from NHL clubs looking to add some feistiness and grit to their bottom six. His 216 points in 490 games would have looked nice in Habs colours, and that idea was very close to reality.
This wraps up the first edition of the Habs draft revisit. The Canadiens took major gambles on players who could have become key players if they lived up to their potential but fell apart as the years progressed. While it's easy now to look back after ten years of service, it's hard to imagine where Montreal could have gone with stars and role players of this calibre.
---
---