The 2020 Playoffs gave the Montreal Canadiens' young centers an opportunity to develop in the pressure cooker that only elimination hockey can provide. Nick Suzuki, Jesperi Kotkaniemi and even Jake Evans all demonstrated that they are ready to take on a larger role.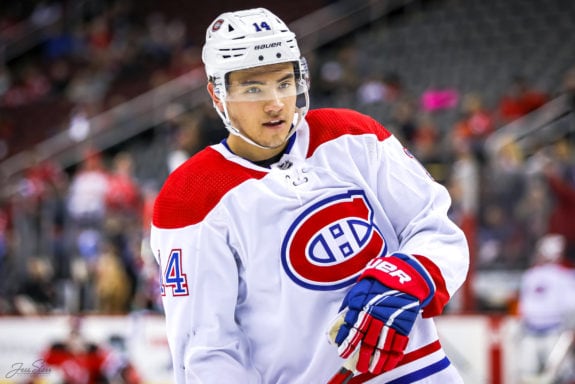 Habs general manager Marc Bergevin added some veterans during the offseason, and the good news is that they were added for depth and are not expected to play a role in the top-six. However, relying on youth is unfamiliar in Montreal, and while hope reigns, there is the nagging doubt about their centers' lack of experience, who are all 22 years old or younger. 
Pressure Is On
Watching the Canadiens' centers during the playoffs, even in a small sample size of 10 games, excited the fanbase but also forced management to change their plans by accelerating the retool to take advantage of their stars, Carey Price and Shea Weber, while they are still effective. This was confirmed by Bergevin in his press conference on Jan. 3.
"I think they (the players) sent me a message, so (I) did what (I) had to do,"

Marc Bergevin
Their development and forcing Bergevin's hand is good news. However, spending to the cap and adding players via free agency comes with the expectation to perform.
"We have high expectations internally. We won't hide that. We have to perform,"

Marc Bergevin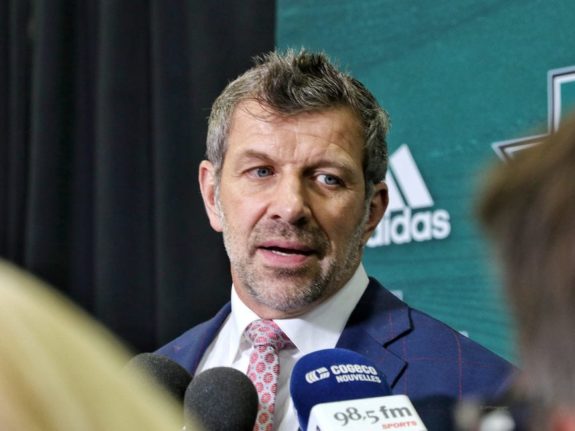 It will be difficult for the Canadiens' young centers to meet those lofty expectations. Despite their skills, the four centers expected to start in 2020-21 have a combined eight NHL seasons of experience between them, and five of those seasons belong to the team's greybeard, 27-year-old Phillip Danault, which makes it vital that each center is surrounded by veterans.
Individual Breakdown
Here's a look at each of the centers expected to play in, or compete for, a position on the Canadiens' roster this season .
Phillip Danault
In 2019-20, Danault, the team's elder statesman, centered the top line with Tomas Tatar and Brendan Gallagher, which was one of the top possession lines in the NHL. Danault also finished sixth in Selke Trophy voting as the league's top defensive forward.
Danault will be relied on again in 2020-21 to match up against the opposition's top lines as he has done for the last two seasons. He also has the advantage of leading the in faceoffs with a 54.5% success rate. This is key for a team that relies on possession to create chances and offence based on shot volume without a pure sniper in the lineup.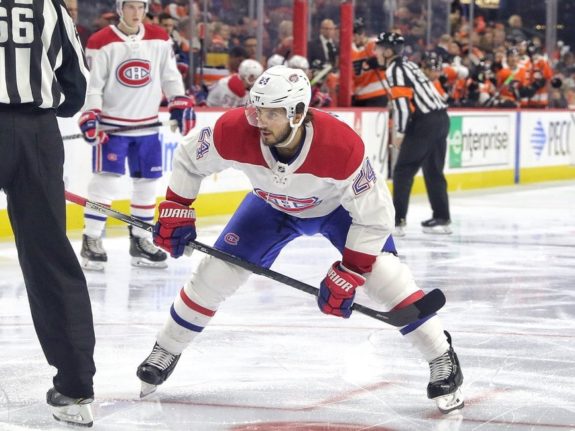 He will be relied upon to take on the difficult minutes every night. On a team that will be rolling all four lines, it's his ability to matchup versus top forwards that will be his role.
Danault's defensive skills also make him well-suited for the penalty kill (PK). He will likely be looked at to play 18 minutes a night or more, but this should make it easier for the young centers to grow into their own roles and responsibilities. In a contract year, a successful season will increase his value to the organization or on the open market if he decides not to re-sign.
Nick Suzuki
The 21-year-old progressed quickly in his rookie season with the Canadiens. He began 2019-20 on the fourth line playing right-wing, however, by the end of the playoffs, had become the de-facto top-line center playing against the opposition's top lines led by Evgeni Malkin and Sean Couturier.
Suzuki cannot afford a sophomore slump if the Canadiens want to meet expectations in 2020-21. He will need to be responsible defensively, especially playing for head coach Claude Julien, while being matched up against the opposition's top centers. He will also be expected to provide offence and will need to continue to produce at the same rate as he did in the playoffs when he tied for the team lead with seven points in 10 games. Suzuki will also need to improve his faceoff skills; a 46.3% success rate is not acceptable for a top-six center.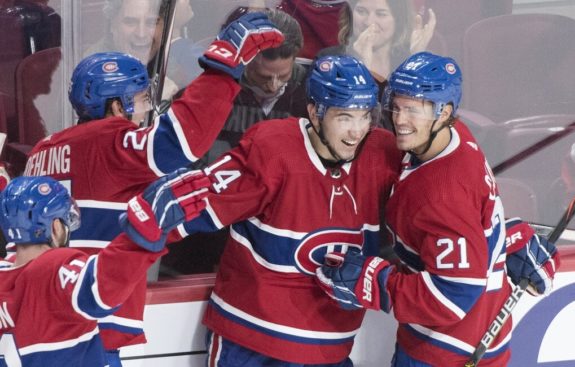 He will be given every opportunity to improve, including on the power play (PP), a role he earned last season. If Suzuki can drive a line with Jonathan Drouin and Josh Anderson to positive possession stats and if he can generate offence consistently, without being a defensive liability, then he should be able to meet expectations. If not, another young center will hopefully step into his role successfully.
Jesperi Kotkaniemi
Kotkaniemi had the prototypical sophomore slump, or maybe he was jinxed. He entered the 2018-19 offseason with a knee injury that slowed his training. He then showed up at training camp and suffered a groin injury. Early in the 2019-20 season, he suffered a concussion after a hit from Colorado Avalanche defenceman Nikita Zadorov. Not long after his recovery, he was sent to the Laval Rocket of the AHL, where he was a point-per game-player until he suffered a spleen injury that ended his season, or so we thought.
The NHL hiatus due to the pandemic was beneficial to Kotkaniemi as it gave him time to recover and refocus his training. By the time training camp had opened in July, he was physically and mentally prepared to prove the season had been a fluke. By the end of the playoffs, he led the team in goals with four, as well as in hits and his improved skating and his physicality earned him second-line duties.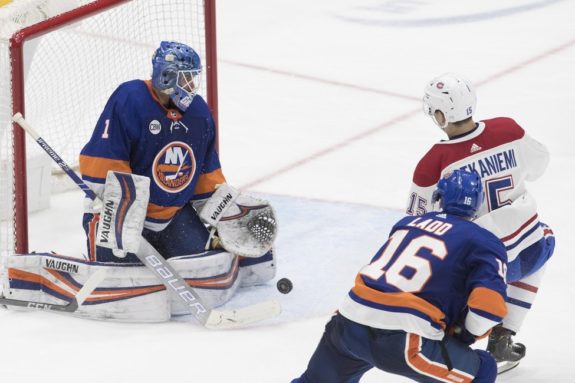 Like Suzuki, Kotkaniemi needs to drastically improve on his 42.8% faceoff success rate. He will also need to continue to play at the pace he set in the playoffs. The pressure will also be on him to build on his more physical role, additionally, he will be looking to continue his improvement on his defensive game.
Jake Evans/Ryan Poehling
Jake Evans and Ryan Poehling will battle for the fourth-line center position. Neither has a season of NHL experience as a center to fall back on however, Evans has two seasons in Laval under head coach Joel Bouchard which should have prepared him to compete for an NHL job. Poehling, on the other hand, completed his rookie pro season shuttling between Montreal and Laval.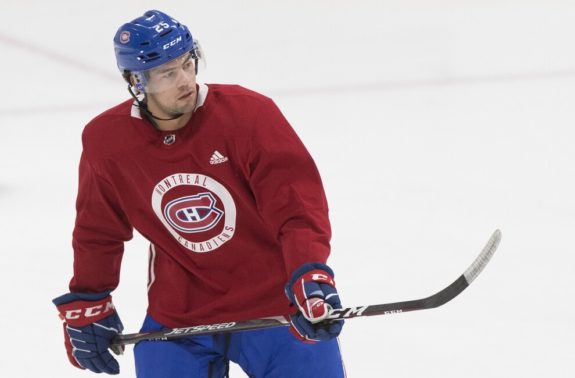 The question is whether Poehling, the team's 2017 first-round selection is better suited for the fourth-line or will he be better served playing a larger role in Laval? That is assuming he bests Evans for the job. 
Evans is a bottom-six center who is ready for the NHL. He also has an advantage with a 51.3% faceoff success rate in 13 NHL games last season which was significantly better than Poehling's 20% in his 12 NHL faceoff attempts.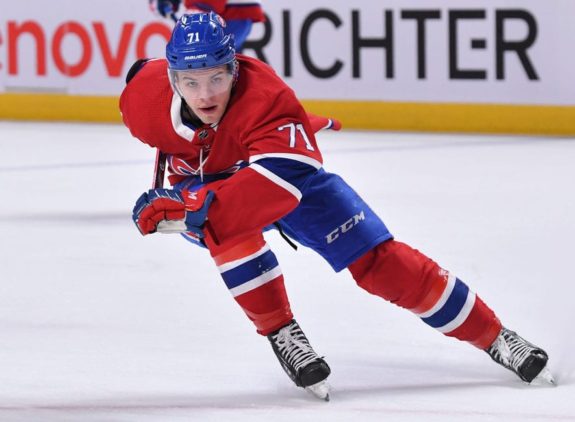 Both will need veteran help to be effective. With the additions of Micheal Frolik and Corey Perry, there is no shortage of experienced players to help the younger generation. That being said, it won't be a surprise if Bergevin adds another veteran center to give Julien options down the stretch; a player he can rely on for 10 minutes a game, who can win faceoffs and play on the PK as well.
A lot is riding on this shortened season. The Canadiens and their fans are expecting a playoff appearance, if not a long playoff run; a first-round loss will not be welcome. Their lack of experience down the middle may cause the team to stumble at times. However, the talent of these young centers is exactly what fans have been waiting for and what will fuel the long-term hopes of a fanbase that has asked for center depth for decades.
---
---