The 2021 World Juniors have officially come to a close, and for Team Russia, it's even more disappointing than the 2020 tournament. Despite a late Canadian comeback in the gold medal game, the Russians at least walked away with some hardware last year. This year, they head home with nothing, and more questions than answers.
The expectations were much higher for Russia at this tournament. Coming home with nothing will not earn them much love from the Russian people, nor will the team be very happy with the outcome.
This is a young team, and many of the players on this roster will be back when the tournament is once again hosted in Edmonton next year. There are still things that need to be worked on before they are back if they want to be considered serious contenders.
Need Better Goaltending
Yaroslav Askarov was more of a disappointment than anything in this tournament and it led to the Russians' young defensive core looking really bad at times. He didn't live up to the hype surrounding him in this tournament, similar to what happened last year.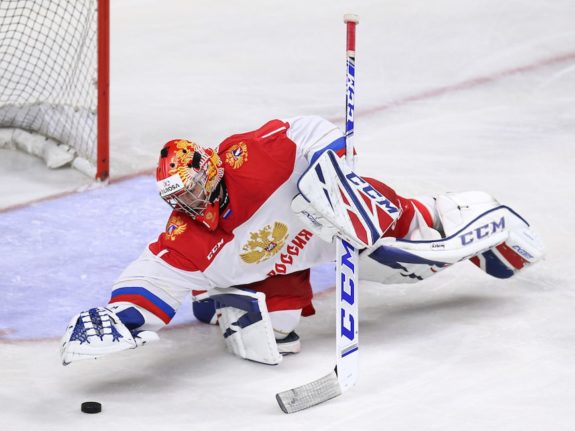 As pointed out by Ray Ferraro on the TSN broadcast in the medal round, Askarov was really busy in the net. He didn't allow himself to get set and be quiet in the crease. A goaltender like Devon Levi is a prime example of what that means.
You want to be in the right spot at all times with as little movement as possible. This keeps you set in the net and helps with rebound control, something that Askarov has struggled with throughout the tournament. The good thing about Askarov's issues is that they can be fixed. He has elite movement in the net and has all the foundations you need to make a goaltender.
Some work with a goalie coach would do Askarov wonders. Getting him to let the puck come to him and settle down in the crease will take his game to the next level. He should have the chance to be back at the WJC for a third time next year, and he should view it as a chance at redemption.
Too Inconsistant
This Russian team had flashes of brilliance in the preliminary round against the United States and Sweden, but they had other games where they couldn't do much of anything. They looked disinterested in games against the Czech Republic and Finland, and had a game against Germany where they looked decent, but not near their best.
The team overall was great on some nights and brutal on others. In the playoff round in particular, the Russians looked overmatched in two of the three games, and had the Germans had a full roster of all of their best players, they may have come out on top in that game.
There was little consistency from the Russians in this tournament. In a short format like the World Juniors, you need to be at your best night in and night out, especially when it comes to the knockout stage. If you don't play your best game, you will be beaten.
With this only being the first tournament that Igor Larionov coached this team for, you would expect things to get better as he coaches more games. The important thing is getting everyone on the same page. Everyone needs to buy in and give their best effort night in and night out. That should sure up the consistency issue that plagued the Russians this year.
Disappointing End
Expectations were that the Russians would be competing for gold in this tournament, but obviously, that isn't what happened. To not leave the Edmonton bubble with any hardware is a disappointment, to say the least.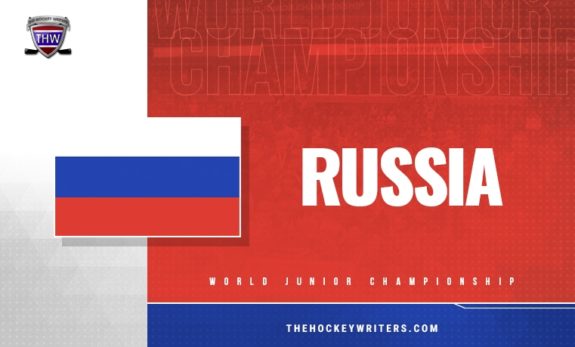 After the loss to Canada in the semifinals, Slava Fetisov, a player who is covered from head to toe with accolades, said that none of the Russian players would have made Team Canada. While this is a little harsh and likely not true, it shows the discrepancy between the rosters.
On the other side of things, that gap doesn't exist between the Russians and the Finns. The bronze medal game was not one that they should have been completely outplayed in. The effort left plenty to be desired and it never seemed like the Russians wanted it as much as the Finns did.
A Great Tournament Overall
Outside of only the Russians, this tournament had some great hockey and showed off the talent of some lesser-known players to the viewing audience. As always, this tournament didn't disappoint.
We saw nations like Germany make history, Austria got better as the tournament went on, Switzerland and Slovakia had a whale of a game to kick things off, and of course, the big boys of the tournament slugged it out. Until next year, World Juniors. It has been a blast as always!
All the 2021 World Junior Championship Team Information:
Austria — Team Preview — Roster
Canada — Team Preview — Roster
Czech Republic — Team Preview — Roster
Finland — Team Preview — Roster
Germany — Team Preview — Roster
Russia — Team Preview — Roster
Slovakia — Team Preview — Roster
Sweden — Team Preview — Roster
Switzerland — Team Preview — Roster
USA — Team Preview — Roster
Selection Camp Invites by NHL Team
Draft Eligible Players to Watch
One Player to Watch for Each World Junior Team
7 Predictions for the 2021 World Junior Championship
---
---
Currently a journalism student at Algonquin College in Ottawa, I have always had a passion for the OHL and the Ottawa 67's in particular. I have been attending games since I was young, and being involved with sports has always been a dream of mine. Sports writing fits perfectly into that. You can also find me talking and writing other sports (primarily Canadian football) on my website 13thmansports.ca!