The advantage of moving up in the upcoming NHL Entry Draft is obvious for the Montreal Canadiens. Whenever a team can move into the top three thanks to a lottery victory or trade, it's a big deal. But how big of a deal is it to move up just a single spot?
Based on historical precedent, it could end up being huge, actually. Take a look at the 11 previous times the third overall pick was far and away superior to the fourth.
11. 1987 – Glen Wesley over Wayne McBean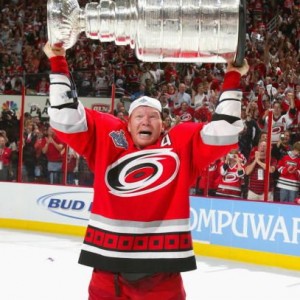 Going in reverse-chronological order, Glen Wesley tops the list. A solid contributor at both ends of the ice, Wesley was taken by the Boston Bruins at No. 3, eventually capturing the Stanley Cup with the Carolina Hurricanes in 2006. The Los Angeles Kings meanwhile took Wayne McBean immediately afterward.
The difference in their respective lasting impacts is staggering: McBean played just 211 career games, scoring 49 points. Wesley on the other hand? He played in the most amount of games of any defenseman taken that year (1457). He also scored the third-most points (537)… behind two players Canadiens fans should be familiar with: Mathieu Schneider (743, taken at No. 44) and Eric Desjardins (575, taken at No. 38).
Talk about your good karma to start things off.
10. 1991 – Scott Niedermayer over Scott Lachance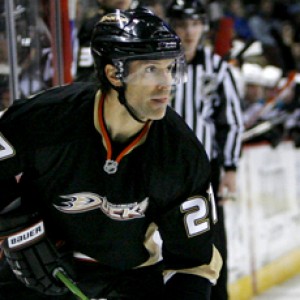 There's no real competition in this war of the "Scotts."
Scott Niedermayer, taken by the New Jersey Devils, won four separate Stanley Cups as a premier puck-moving offensive force from the back-end, totaling 740 points in 1263 games played.
Scott Lachance, taken by the New York Islanders, became somewhat of a journeyman with four different teams in his last six years, leaving the league for good with the advent of the 2004-05 lockout.
Lachance still managed to play a respectable 819 games, but, for all intents and purposes, Niedermayer is by far more of a feel-good story for Habs fans here. That's especially true because of how he should have been a Toronto Maple Leaf instead.
9. 1994 – Radek Bonk over Jason Bonsignore
Obviously, the Radek Bonk selection by the Ottawa Senators looks much better than it was thanks to Jason Bonsignore, one of the biggest busts in NHL history, being taken immediately after by the Edmonton Oilers.
Thankfully, the Oilers made up for the blunder by taking Ryan Smyth, who had the most points of any 1994 first-rounder taken, at No. 6. Smyth's 842 points are slightly higher than the 16 Bonsignore managed in 79 total games played. Meanwhile, Bonk's 497 are nothing at which to scoff.
Now, Bonk will never be confused for an all-time great, but he did put together a few decent offensive seasons… and a few not-so-decent ones, which conveniently seemed to coincide with his time with the Habs from 2005-07. Regardless, he was probably a lot better than you remember for that very reason.
8. 1996 – J.P. Dumont over Alexandre Volchkov
In a notoriously weak draft year, J.P. Dumont was actually one of the top selections, despite scoring a relatively meager 523 career points. To put it in perspective, Dumont wasn't just the third-overall pick (New York Islanders). He was the first-round pick who ended up with the third-most amount of points too, behind Daniel Briere (696, taken at No. 24) and Danius Zubrus (591, taken at No. 15).
Dumont looks even better in comparison to Alexandre Volchkov, who was taken just a single pick later by the Washington Capitals, but never scored a single point in three career games.
7. 1999 – Henrik Sedin over Pavel Brendl
From one notoriously weak draft to perhaps the weakest in NHL history, in 1999 Henrik Sedin was taken immediately after his twin brother, Daniel, but before Pavel Brendl. The Sedins ended up being the best picks of that draft by far. They were followed by Henrik Zetterberg as the third-highest scorer. The fourth? Radim Vrbata. The drop-off was that big from the very top of the class.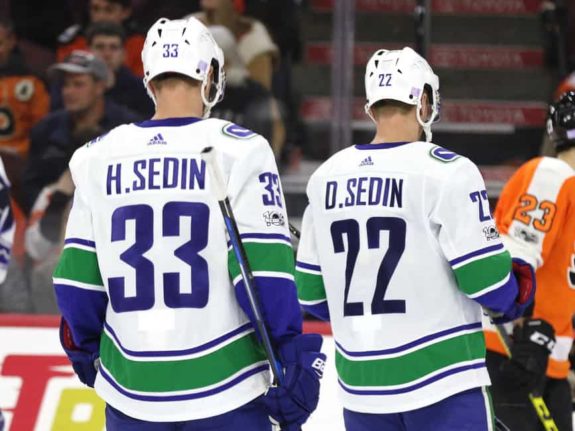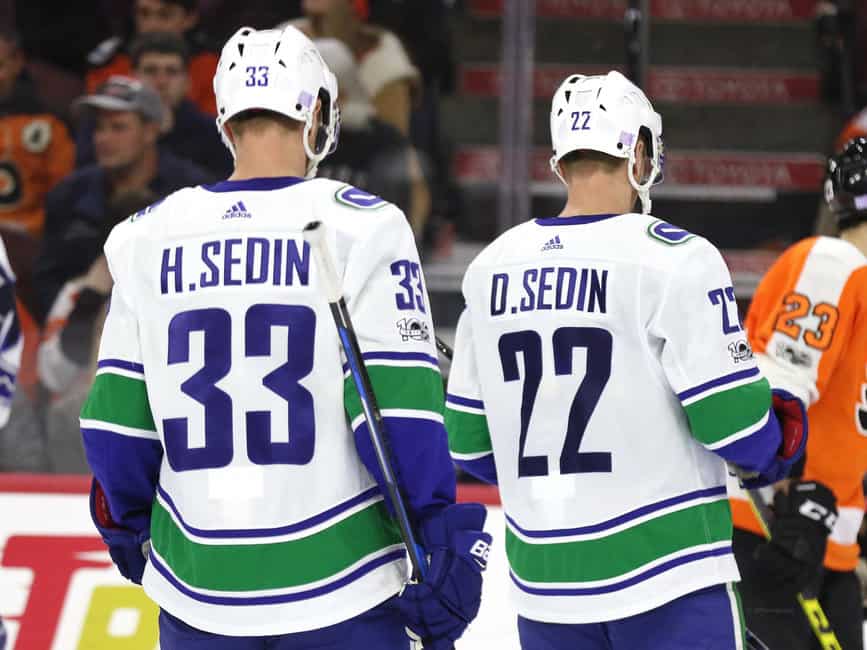 You can maybe make a case that goaltender Ryan Miller deserves some love, but consider how the highest-scoring defenseman that year turned out to be defensive stalwart Barret Jackman (taken at No. 17 by the St. Louis Blues).
As for Brendl? The winger probably wishes for a career half as noteworthy as Jackman's. He played just 78 games, with his biggest claim to fame being his inclusion in the Eric Lindros trade to the New York Rangers.
6. 2000 – Marian Gaborik over Rostislav Klesla
Marian Gaborik's decline over the last few years has been painful to watch, but up until the lockout-shortened 2013 season, he was considered one of the league's top snipers.
Even after a few down years, he had a bit of a renaissance as a member of the Los Angeles Kings, upon being traded there in 2013-14 via the Columbus Blue Jackets. In 26 playoff games, he scored 22 points, including 14 goals, to help the Kings capture the Stanley Cup. It's been all downhill from there, though.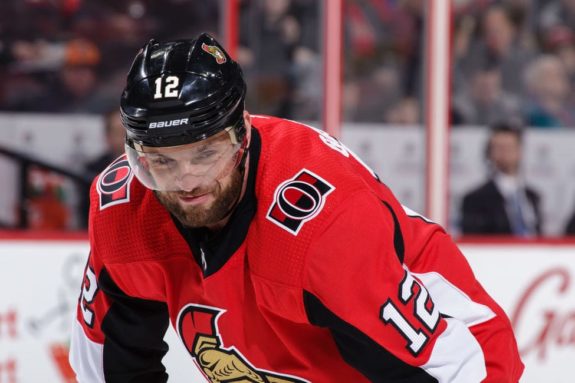 While Rostislav Klesla was far from considered a bust as a steady defensive presence primarily with the Columbus Blue Jackets, he has the dubious distinction of continuing to live in Raffi Torres' shadow. Both were junior teammates with the Brampton Battalion. And Torres was taken immediately after at No. 5, scoring a modest 260 career points to Klesla's more-modest 159.
It probably hurts more that Torres wasn't known for his scoring. It probably hurts most because of for what Torres was best known.
5. 2002 – Jay Bouwmeester over Joni Pitkanen
Jay Bouwmeester, taken at No. 3 by the Florida Panthers, has always kind of had a reputation as being a steady, swift-skating defenseman whose drive didn't match his talent level. Considering he's played 1106 career games, it's clear he could have done way worse for himself.
Bouwmeester's value on the back end is further emphasized by how Joni Pitkanen, taken at No. 4 by the Flyers was never seen as bad player per se. He still managed just 535 career games, less than half that amount, in a career defined primarily by stints on the injured reserve list.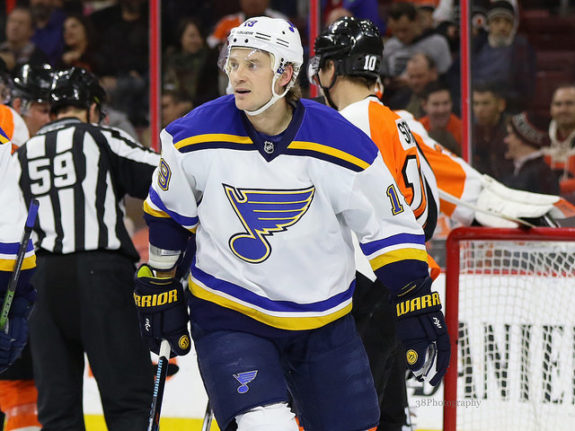 4. 2003 – Nathan Horton over Nikolai Zherdev
This entry unfortunately has more to do with the Blue Jackets' infamous, historical futility at the draft podium than it does with Nathan Horton. Horton, taken at No. 3 by the Panthers, is still technically under contract with the Toronto Maple Leafs despite not playing since 2013-14 due to ongoing back issues. He's still had a significantly better career than Nikolai Zherdev, who last played in 2010-11 with the Philadelphia Flyers.
Zherdev had a few good seasons, but Horton, when healthy, was a physical presence, who regularly scored 20 goals and 50 points. He was also instrumental in the Boston Bruins' Stanley Cup victory in 2011. He scored even more points in his next postseason appearance two seasons later, despite the Bruins losing to the Chicago Blackhawks in the final.
Those were the only two times Horton saw playoff action, which equals Zherdev, but in number only. Zherdev went pointless in seven games his first time with the New York Rangers. Two seasons later, after leaving for the KHL and then returning, he served as a regular healthy scratch, ultimately dressing for just 8 of the Flyers' 11 playoff games. That was his last season in the NHL.
3. 2007 – Kyle Turris over Thomas Hickey
While Kyle Turris was ultimately a consolation prize relative to Patrick Kane and James Van Riemsdyk, his career has had some definite bright spots. Scoring at least 50 points in 4 of the last 5 seasons, he just signed a 6-year, $36 million deal with the Nashville Predators.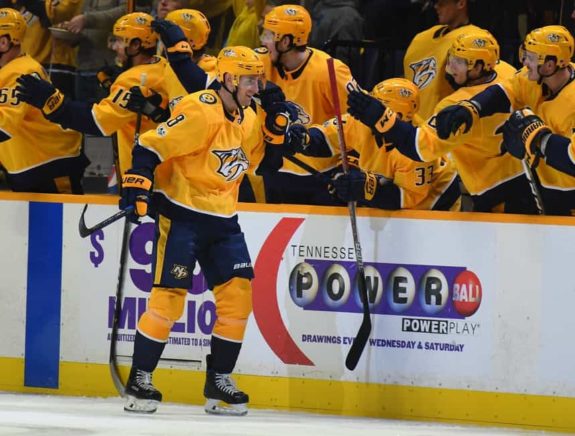 Meanwhile, defenseman Thomas Hickey's career really only got started five years after he got drafted by the Los Angeles Kings. He got picked up off the waiver wire in 2012, staying with the New York Islanders ever since. Developing a reputation as a solid, but unflashy mobile defenseman, he made an equally modest $2.2 million per year this past season.
It could have been worse, all things considered. The Islanders could have been saddled with the current 5-year, $23.125 million deal of one Karl Alzner, who was taken at No. 5 that year. I kid, I kid.
2. 2012 – Alex Galchenyuk over Griffin Reinhart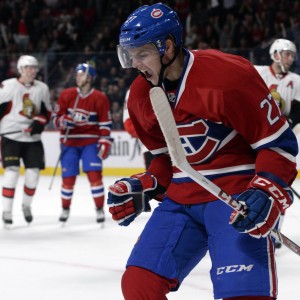 This entry hits a little closer to home, if you can believe it. As current Habs general manager Marc Bergevin's first-ever selection, Alex Galchenyuk has had an up and down career up to now. Nevertheless, he still has the most points of any player taken in 2012 (tied with Filip Forsberg, who was taken at No. 11 by the Washington Capitals, with 255).
There's no denying Galchenyuk's potential or skill, just his defense apparently. Thankfully, the actual defenseman who was taken right after Galchenyuk, Griffin Reinhart, has struggled to make a name for himself in the NHL. He's not even known as Sam Reinhart's brother. He's the guy who got traded for the pick that became Mathew Barzal (and a second-round pick in addition).
Ah, you gotta love Peter Chiarelli (unless you're an Oilers fan).
1. 2014 – Leon Draisaitl over Sam Bennett
You can at least give Chiarelli some credit for picking Leon Draisaitl in 2014. While it may be a little early to call this specific entry, Draisaitl has found significant success. That's even when Connor McDavid was hurt for nearly half of the 2015-16 campaign, when Draisaitl had a breakout 51-point season.
Draisaitl's followed that up with two straight 70-point seasons and a 16-point playoff (13 games) last year. You can call shenanigans on the 8-year, $68 million deal he signed right after that successful postseason all you want. The fact remains, Draisaitl was a great pick. Sam Bennett, who was taken by the Calgary Flames right after? Not so much.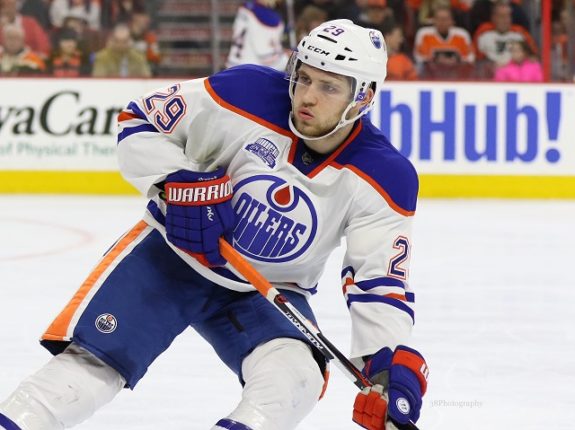 Granted, the jury's still out on whether Bennett will pan out, but the early reviews aren't exactly good. After a reasonably successful 36-point rookie season in 2015-16, he has yet to hit 30 points in either one of the two years since.
That's hardly reassuring for Flames fans. The only consolation is, in what has turned out to be a similarly top-heavy draft as the 2018 edition is expected to be, Michael Dal Colle (No. 5), Jake Virtanen (No. 6) or Haydn Fleury (No. 7) haven't worked out either.
While 2014 could serve as a cautionary tale as a result, it should give Habs fans optimism that they may be spared similar heartbreak, with three or four can't-miss prospects to be had at this year's draft. The Habs should be golden, in other words.