The Montreal Canadiens go into the offseason with a clear plan to improve on what they have done this past season. Without the injuries, the team could've arguably finished higher in the standings and drafted in the mid-teens, not the bottom five. With that in mind, general manager (GM) Kent Hughes must decide where this team is and what he wants to do moving forward. One of those decisions is what free agents (FA) he could sign in the offseason to complement the team. With a strong youth movement on its way, the Habs should probably stay away from any high-priced or top-six player; here is a look at three players they should avoid in free agency.
Ryan O'Reilly
Ryan O'Reilly is one of the most dominant two-way centers in the NHL. He is a top faceoff man and plays one of the best 200-foot games in the NHL. The Canadiens had a substantial interest in him after the 2017-18 season when the Buffalo Sabres had him on the market only a year after signing a $7.5 million contract. However, the St. Louis Blues were the team that eventually traded for him; Buffalo received three players plus a first- and second-round pick in the 2019 and 2021 drafts, respectively. One of those players going to the Sabres was Tage Thompson, who has been one of the top players in the NHL as of late.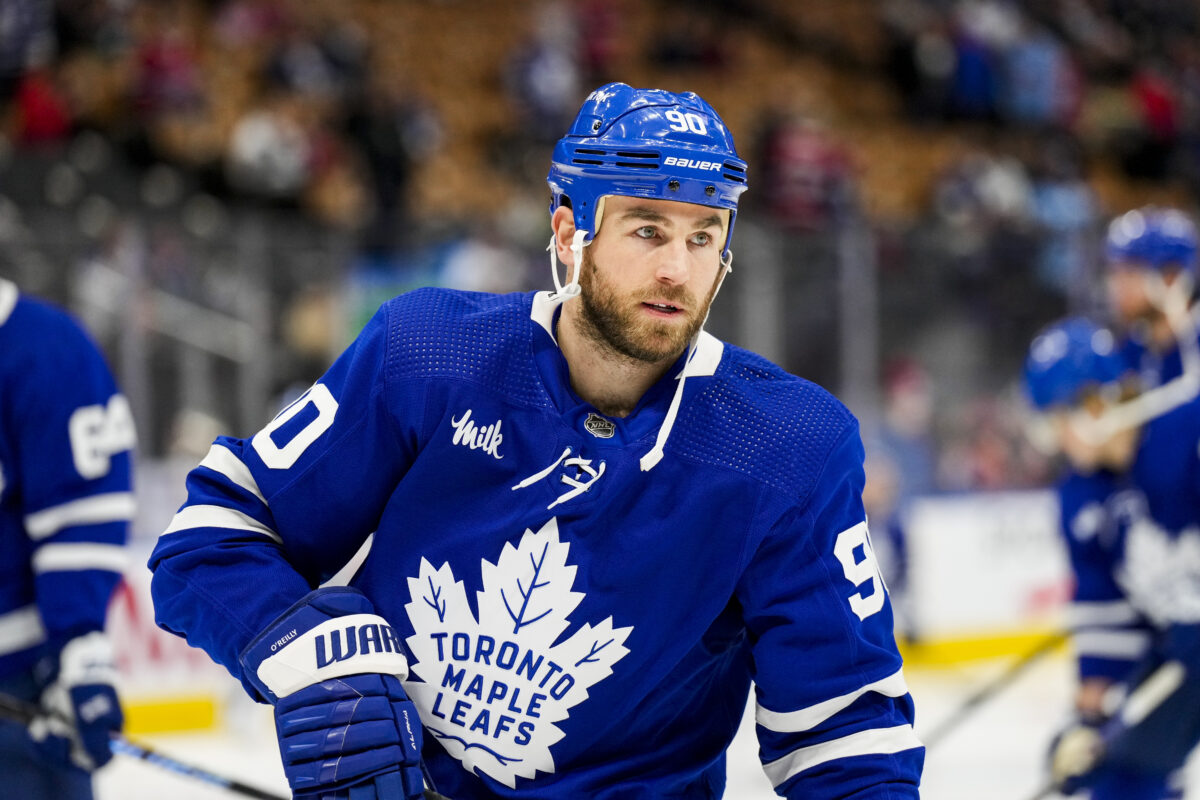 As a pending unrestricted free agent (UFA), O'Reilly was traded at this year's trade deadline to the Toronto Maple Leafs to help them in their quest to win the Stanley Cup — or at least get past the first round. Even with his resurgence with the Maple Leafs, scoring 11 points in 13 games, he finished the season with one of his worst offensive seasons since being a rookie with the Colorado Avalanche in 2009-10. If the Canadiens were considering signing him at 32, they would have to think long-term because they are still at least three years away from Cup contention. This would put O'Reilly at 35, and if he's declining at 32, he will undoubtedly decline at 35. Injuries did play a part in this down season, and the Habs could use a veteran center like Sean Monahan, but not at the cost O'Reilly would be considering his age and where the team is at in their rebuild.
Matt Dumba
Matt Dumba had a breakout 50-point season for the Minnesota Wild in 2017-18, and there were high hopes he would be a top offensive defenceman for years to come. He followed that season up with 22 points in 32 games the following season but dealt with several injuries, and since 2018-19 he has steadily underperformed for the Wild and has not scored over 27 points or seven goals since. At 28, he still could have some good years left in him, and the Canadiens need a right-handed defenceman to help David Savard and Justin Barron. With only Logan Mailloux in the system, the Habs will need a placeholder on the right side next season until Mailloux is ready for the jump to the NHL.
Related: Canadiens and 2023 Unrestricted Free Agency Are Bad Mix
---
Latest News & Highlights
---
At this point in their rebuild, the Canadiens do not need to sign any high-priced FAs or top-pairing defencemen. Even though Dumba has been declining offensively, he would still be the best defenceman on the right side. At 28, however, he would have to be signed long-term and like O'Reilly, Dumba wouldn't be worth his contract by the time Montreal was ready to contend. It also wouldn't make much sense for the team and the player to sign a short-term contract. With the abundance of young left-handed defencemen, the Habs can keep playing them on the right side until they have the right-handed defencemen they need.
Alex Killorn
Alex Killorn has been a mainstay with the Tampa Bay Lightning, helping the team win back-to-back Stanley Cups and appearing in the last three Cup Finals. He is a hard-nosed two-way forward who isn't afraid to play a rough game and work hard in the corners. The past two seasons have been the best of his career, and he had career highs in goals with 27 and points with 64 this season. At 32, it seems he has found his next gear and proven he can be a top-nine player in the NHL. He has also been a solid playoff performer scoring 77 points in 140 games and being a go-to sparkplug for the Lightning in the past three seasons of playoff dominance.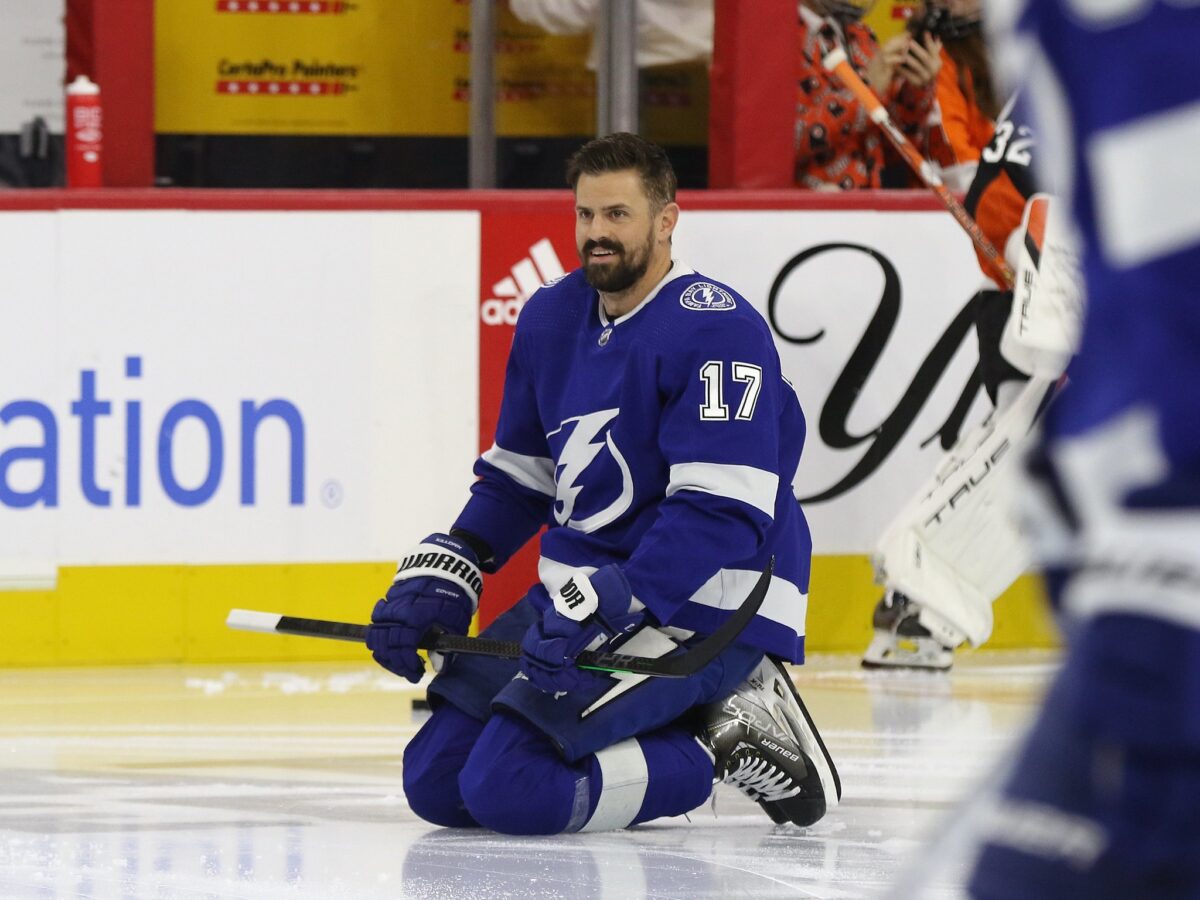 The Canadiens could undoubtedly use a player like Killorn in their lineup. The issue is where he would fit and who does he replace. The team already has a group of wingers that play similarly to Killorn — they may not score as much, but they have the potential to. Brenden Gallagher, Rafael Harvey-Pinard, Josh Anderson and first-overall pick Juraj Slafkovsky.
If they sign Killorn, Harvey-Pinard or Slafkovsky would lose a spot on the roster for next season and possibly the next couple. Not only would he take up a roster spot for a young player, but he will also be asking for a raise from the $4.45 contract he just finished. Considering his age, he would likely want a long-term contract to take him to the end of his career. With the money, term and the fact Montreal won't be able to supply him with the support he gets in Tampa, this signing is a one-way trip to disaster. On top of all that, he is likely to re-sign with the Lightning (from 'Lightning's Killorn on free agency: 'I love everything about Tampa', Tampa Bay Times, May 2, 2023).
The Canadiens are in no position to start thinking about free agency, and they have a lot of young talent that will need minutes at the NHL level. If they go the FA way, it should be to fill any bottom-six roles or to help the Laval Rocket and the abundance of players joining the team next season. The Habs are a few years away from contending, and even though they could be closer than some might think, patience is still vital and rushing anything could backfire horribly.
---
---
---
---