Montreal Canadiens general manager Kent Hughes has been transparent about his desire to add another first-round pick in the 2023 NHL Entry Draft. However, with mounting injuries, his hopes for that return are at risk. Hughes' plans must change if he still intends to get one or its equivalent.
While the Canadiens can afford to have a quiet deadline, they don't have to resign themselves to that outcome. The Canadiens already jumped on the trade market by moving veteran forward Evgenii Dadonov to the Dallas Stars for Denis Gurianov. But with a few days remaining before the March 3 deadline, they still have time to make trades, especially now that the big names available, such as Timo Meier and Patrick Kane, have been moved or have chosen their destinations.
---
---
Canadiens' Damaged Goods
The Canadiens' medical staff continues to put players on the shelf, and that will impact Hughes' plans for the deadline. The most obvious asset to help push the rebuild forward is Sean Monahan. But fans shouldn't be too disappointed if nothing materializes, as Hughes already received a first-round pick just for taking on the final year of Monahan's $6.375-million cap hit from the Calgary Flames.
Even though, as late as December, it looked like Montreal could get another first-round pick – as Monahan had 17 points in 25 games – since his injury and lack of progress in his rehabilitation, it's now highly unlikely. If, by chance, he can return before the end of the season, Hughes might be able to convince a rival GM to offer a conditional draft pick, but it will not be that coveted first-rounder.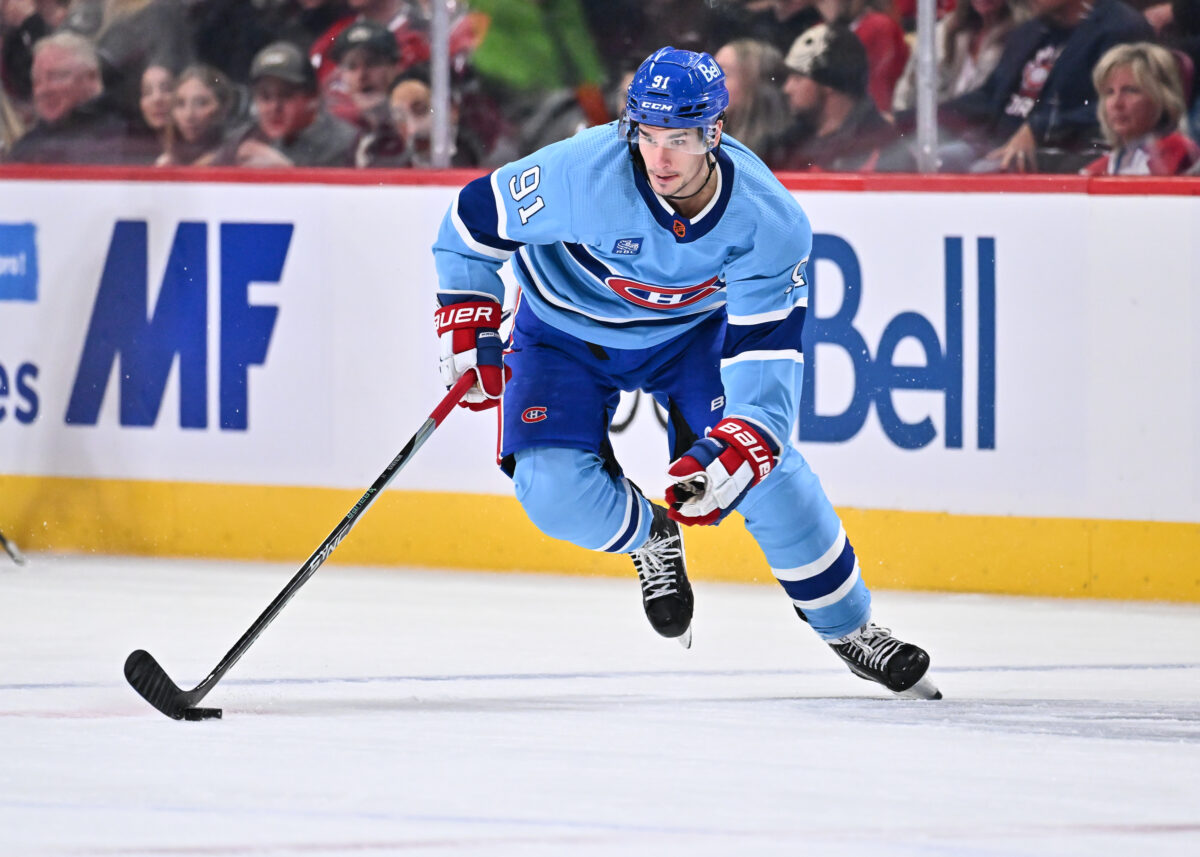 Joel Edmundson is another veteran who could help the Habs rebuild. He has travelled with the team to the west coast for their road trip in California this week and even rejoined the team in practice, taking a regular rotation in drills, but has yet to be cleared to play. But even if he could return to play against the San Jose Sharks or the Los Angeles Kings, it's unlikely he'll be able to play well enough to quiet the concerns of interested teams, especially as he has one more season at $3.5 million remaining on his contract and because more sellers have stepped up with defensive assets similar to Edmundson, but all hope is not lost.
Related: Canadiens Bet on Development in Denis Gurianov Trade
---
Latest News & Highlights
---
The Hockey Writers completed a mock trade deadline feature covering several proposals, and none are likely to fetch a significant return. Although the Dadonov deal surprised many, the return fits expectations, and with a few days remaining, and Jonathan Drouin's recent return to a high level of play, there may be a team willing to offer Hughes something similar to the Dadonov deal, where the Canadiens retain 50% for a team to take on a reclamation project of a formerly highly-touted prospect.
Canadiens' Last Best Hopes
However, with several big names off the trade board, and the surprisingly high return for Tanner Jeannot of the Nashville Predators, there is hope for Hughes yet. No disrespect to Jeannot, who is a gritty, hard-nosed player that playoff teams adore, not to mention his $800,000 price tag adds value to the Tampa Bay Lightning, but his five goals and 14 points in 56 games don't scream "high-end addition".
Maybe Hughes could get a similar return if he trades center Christian Dvorak. Centres are always in demand, especially ones who can play a two-way defensive style in the middle-six. Dvorak is very serviceable, and Hughes should be able to create a market for his services. Montreal would have to return salary, as he is under contract until 2025 with an annual cap hit of $4.45 million.
For similar reasons, there could be renewed interest in power forward Josh Anderson. With Meier off the board, Anderson is the next best choice to fill that role. While Hughes will not get the same type of return San Jose was able to get, the limited choice could boost Anderson's value, especially as we inch closer to the deadline and GMs see their rivals enter the race.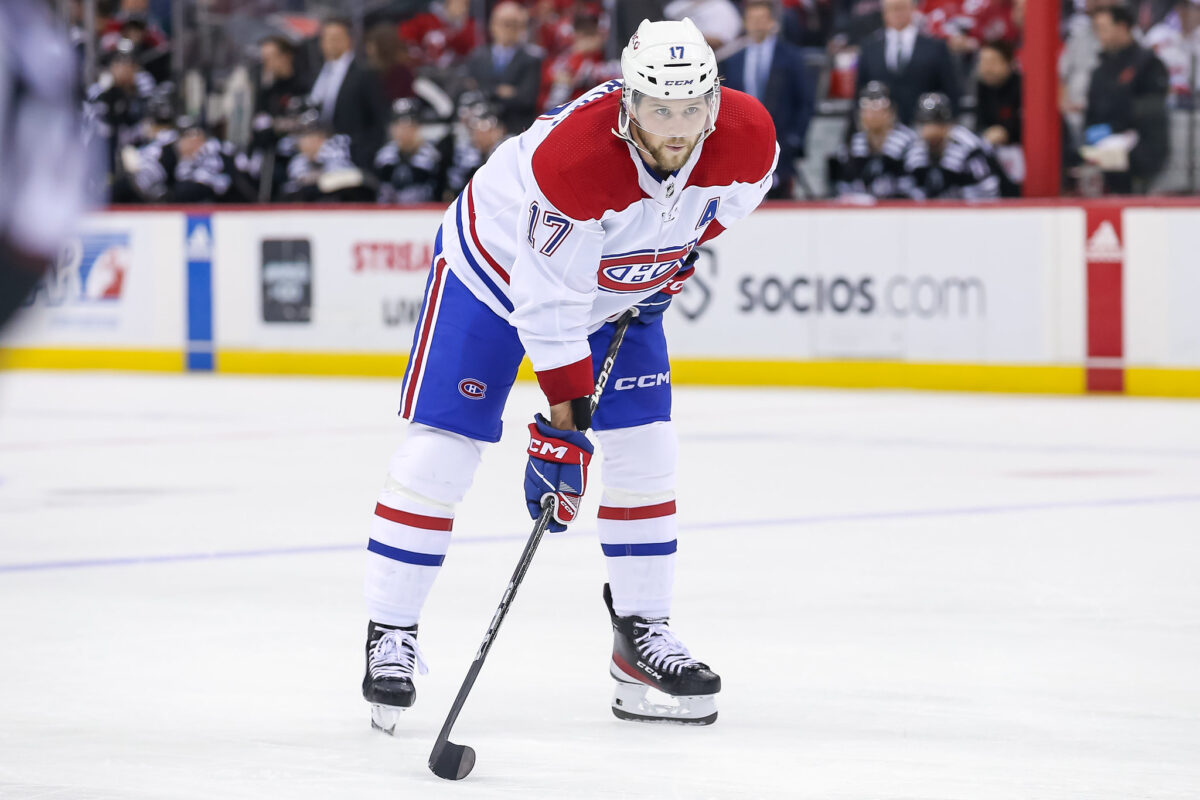 The most likely path for Hughes to get his draft pick will be to retain salary. So far, the Canadiens have retained one salary with the Dadonov deal, which leaves Hughes the option to do so in trades for two more players. There are several teams in cap trouble who will need help to make a trade, and he could act as a middleman to facilitate the exchange of salary. This won't provide any significant returns, but it is one way to add assets without impacting the Habs' cap structure beyond this season.
The team's injuries have made it very difficult for Hughes to add another highly-coveted 2023 first-round pick to his stable of draft capital. While that is a cause for concern, it shouldn't be. Hughes has the assets and a proven ability to maximize trade value to provide helpful depth additions to the system that can surround his core group.