In this latest installment of Nashville Predators News & Rumors, longtime general manager (GM) David Poile is retiring after 26 years in the position, and a very familiar face will be taking over for him. Meanwhile, the Predators are officially open for business, as both Nino Niederreiter and Tanner Jeannot have found new homes. In other news, defenseman Dante Fabbro is being linked to a Pacific Division team.
Poile Set to Retire as GM; Barry Trotz Taking Over
Since the Predators' existence, Poile has been the GM of the club. Yet, that is finally set to change after 26 seasons, as the 73-year-old has announced that he will be retiring as GM after this season. The move will be official on June 30, but he will, however, remain with the team as an advisor.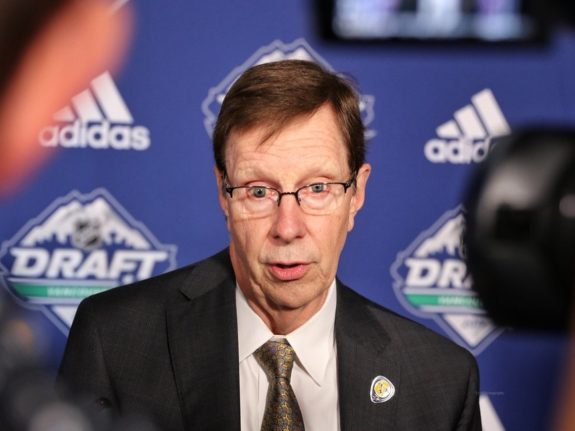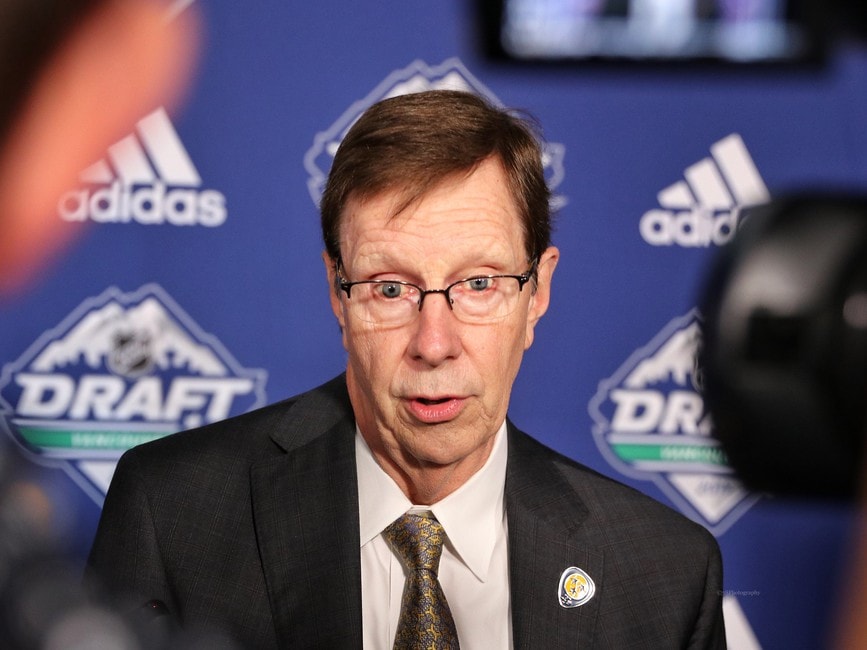 Poile deserves immense praise for his tenure as GM of the Predators. Although he was never able to bring the Stanley Cup to Nashville, he made them quite competitive as the years rolled on. For example, the Predators made the playoffs in 15 out of the last 18 seasons and appeared in the 2017 Stanley Cup Final. With that, Poile is the winningest GM in NHL history.
Former longtime Predators coach Barry Trotz will be taking over as GM. As head coach of Nashville from 1998 to 2014, Trotz secured a franchise-record 557 wins. Now, he will be taking his expertise to the front office and will be leading the Predators as they embark on their retooling period.
Predators Trade Niederreiter & Jeannot
Speaking of retooling, the Predators officially got it started when they traded Niederreiter to the Winnipeg Jets. In return, Nashville received a 2024 second-round pick for the 30-year-old winger. This marked the end of Niederreiter's short-lived tenure with Nashville. Overall, landing a second-round pick for a veteran middle-six forward is solid. In 56 games as a Predator, Niederreiter had 18 goals, 10 assists, and a minus-9 rating.
Related: Predators Trade Jeannot to Lightning For Foote & Draft Picks
---
Latest News & Highlights
---
Jeannot, on the other hand, was traded to the Lightning for a massive haul. Tampa Bay sent Cal Foote, a 2025 first-round pick (top-10 protected), a 2024 second-round pick, a 2023 third-round pick, a 2023 fourth-round pick, and a 2023 fifth-round pick to Nashville for the power forward. Although losing Jeannot and his immensely physical style of play stings, there is no denying that this return is excellent for the Predators. Poile had no choice but to accept this steal of a deal.
Fabbro Linked to San Jose Sharks
In a recent 32 Thoughts column, NHL insider Elliotte Friedman reported that the Predators are shopping Fabbro and noted that fellow insider Jeff Marek thinks that the San Jose Sharks are a legitimate potential landing spot for him.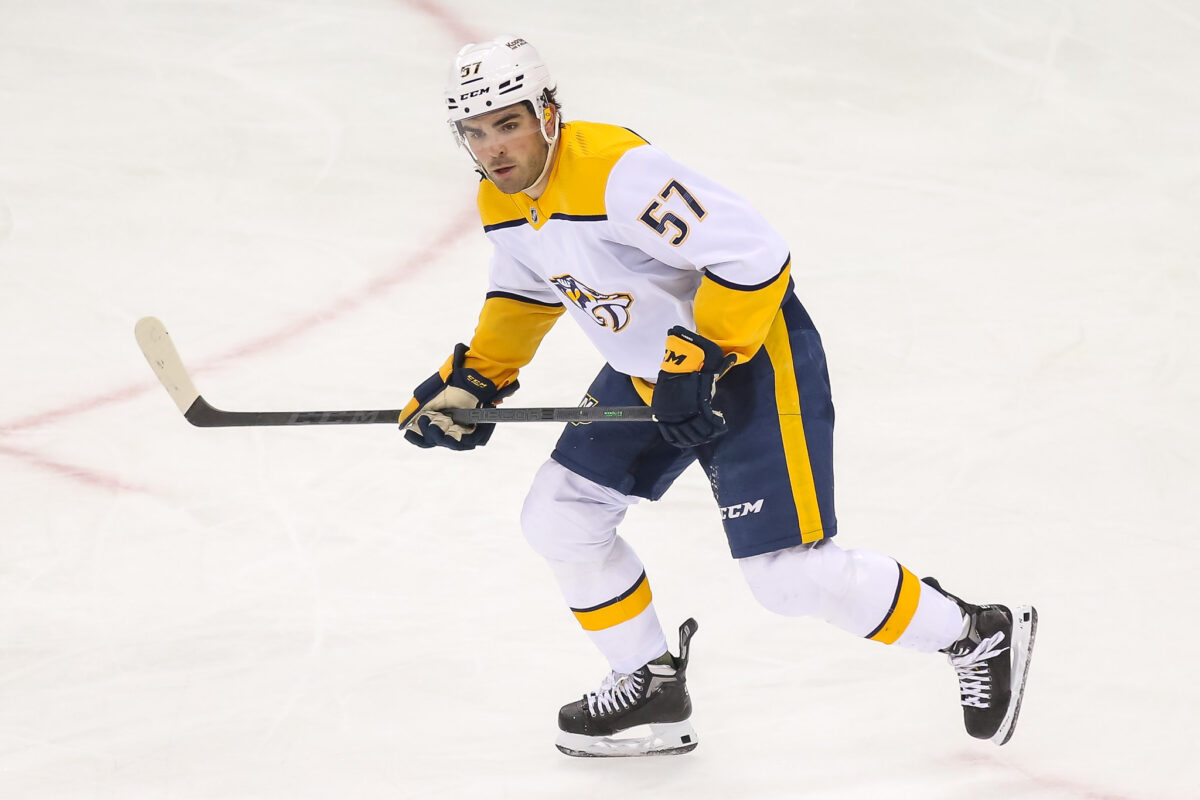 Although the Sharks are in a full-on rebuild, Fabbro could still be a good fit on their roster. After all, the 2016 first-round pick is just 24 years old, so there is still time for him to take that next step in his development, and he fits into their current age demographic. He also played for head coach David Quinn during his collegiate days.
Although Fabbro has only one goal and eight points in 54 games this season, he posted a 24-point campaign in 66 contests last season. As a result, the Predators could get a decent return for Fabbro when noting that he has top-four potential and is still under team control this summer as a pending restricted free agent (RFA). Expect Nashville's asking price for Fabbro to be a second-round pick at a minimum. Other teams who could join the Fabbro sweepstakes include the Detroit Red Wings, Ottawa Senators, Calgary Flames, and Minnesota Wild.
Other Potential Trade Candidates
The Predators made it clear that they are open for business, so we could see other players on the move. NHL insider Pierre LeBrun recently reported that Mattias Ekholm, Mikael Granlund, Ryan Johansen, and Matt Duchene could be available. Other smaller names like Kevin Lankinen, Yakov Trenin, Colton Sissons, Zach Sanford, Jeremy Lauzon, and Kiefer Sherwood are likely available for the right price as well. Perhaps even veteran defenseman Ryan McDonagh could be on the table if he is open to waiving his full no-trade clause (NTC).
At this juncture, the Predators are looking to make big changes to their roster, and they have already made that clear by moving Niederreiter and Jeannot. Thus, expect a busy trade deadline for the Predators.