With the abundant injuries on the Montreal Canadiens that could affect who they move at the deadline, general manager (GM) Kent Hughes will have to get creative if he wants to take full advantage of his assets. One way to do that is to trade healthy players with term to get the assets they need for rebuilding and to clear cap space. Here is a look at one player that could be moved to fill a couple of needs that Hughes said he wants to acquire at the trade deadline (TDL).
Flames Have Interest in Anderson
Since Josh Anderson was playing with the Columbus Blue Jackets, Calgary Flames GM Brad Treliving has been interested in acquiring the power forward. It ended up that former Canadiens GM Marc Bergevin beat him to the punch when he traded Max Domi to the Jackets in 2020. With the Flames battling for a wild card (WC) position in the Western Conference and struggling to get consistency from their forward group, adding a power forward could be the answer.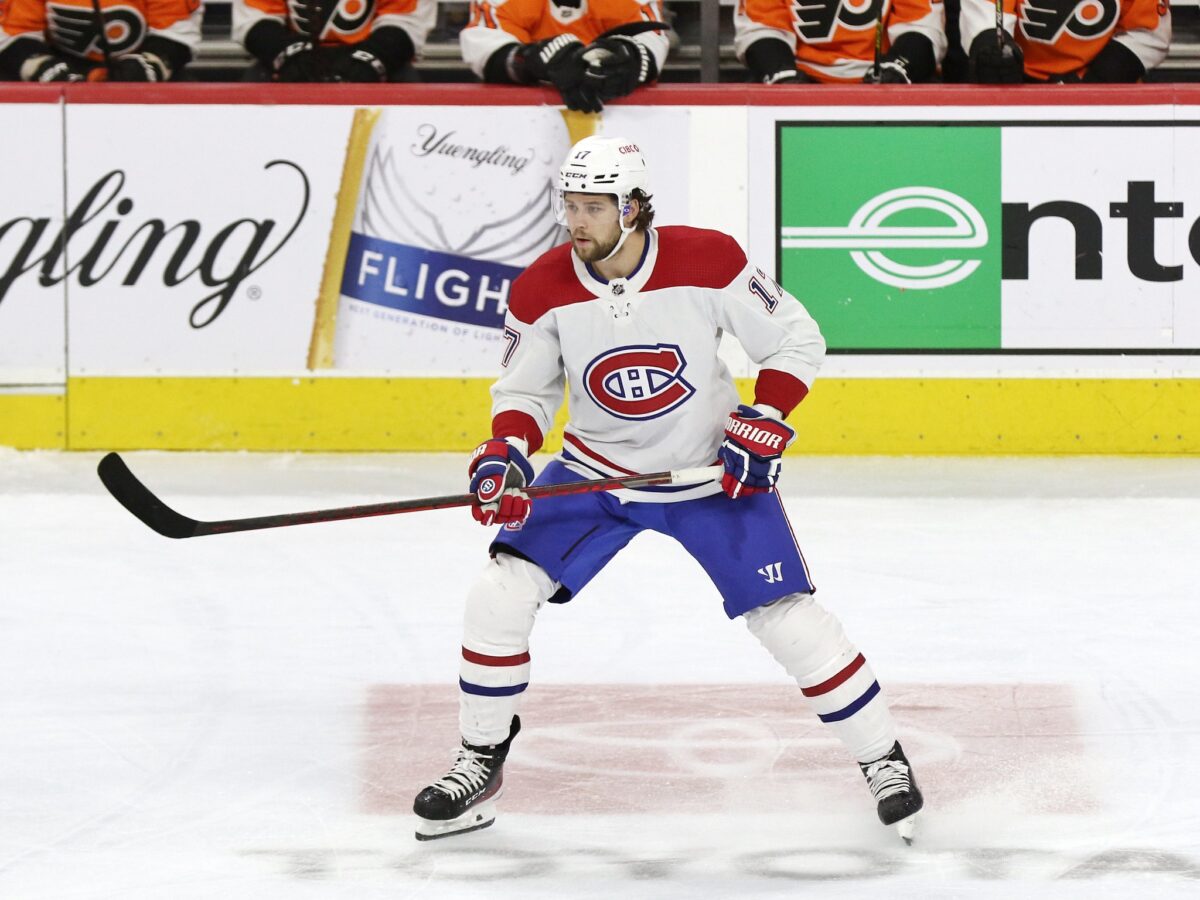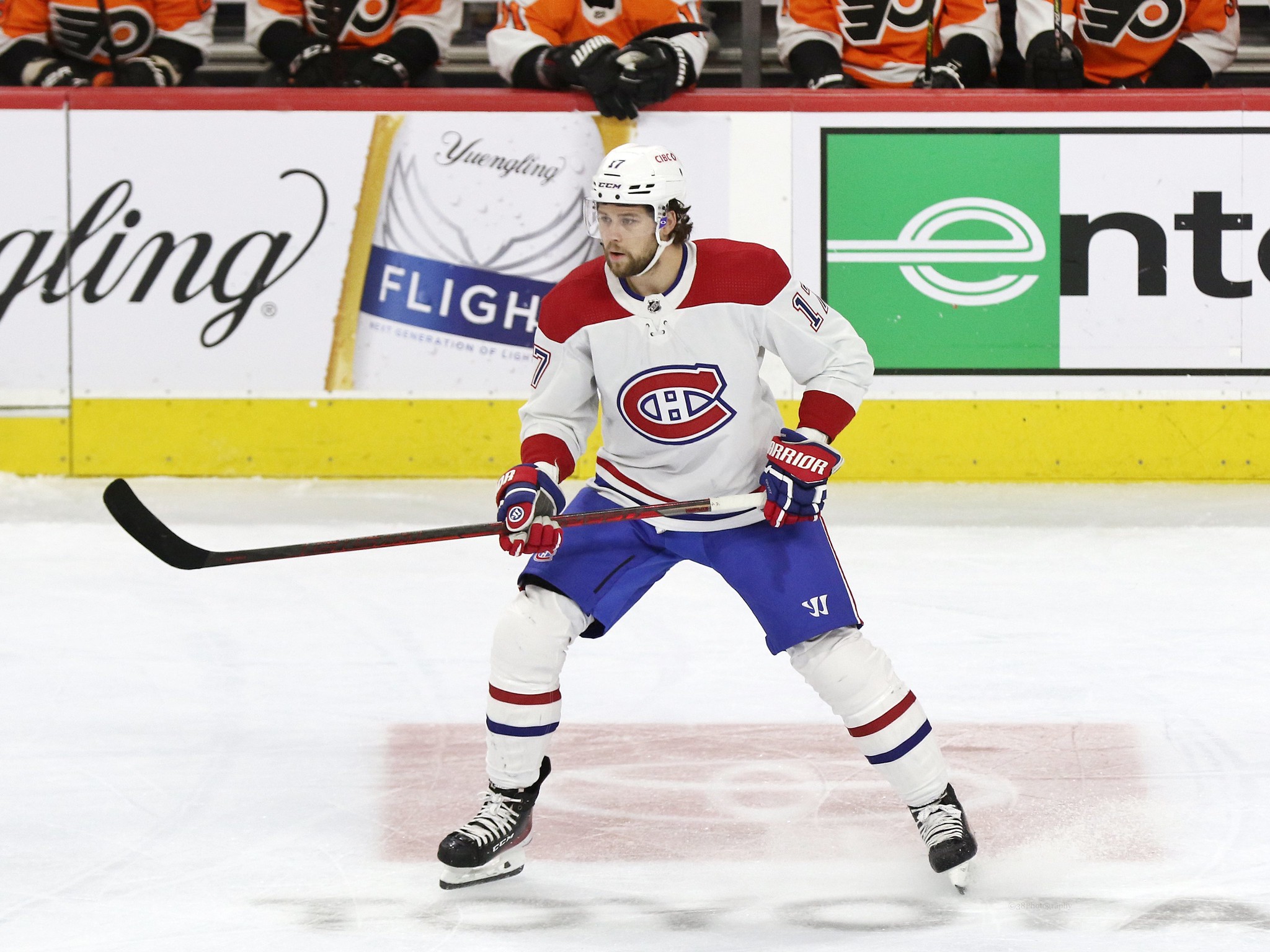 When the Canadiens acquired Anderson, it was for Domi and a third-round pick. Domi was starting to struggle, and Anderson had just come off major shoulder surgery, which had many questioning if he could get back to the 27 goals he had in Columbus in 2018-19. With all the variables, the price for Anderson was relatively low. Although he has not reached 20 goals as a Hab to this point, he also hasn't played over 70 games in a season in Montreal, and this season he is on pace to score 25 goals. Hughes is a big fan of Anderson, and if Treviling wants to acquire him, the price will be much higher than what the Canadiens paid.
Canadiens Want a Major Haul for Anderson
Hughes has stated several times that he is not shopping Anderson, and it would take a deal that knocks him off his feet to get him to make a move. Precisely what that deal will consist of is pure speculation, but you could make a well-informed guess by listening to Hughes' interviews in the past several months. He has mentioned on a few occasions that he would like to acquire a third first-round pick, an A-level prospect and a young NHL-ready goaltender. With his best trade assets either injured or slumping, it will be hard to acquire any of these things unless a miracle happens within the next week.
Related: 3 Canadiens Who Could Still Be Moved at Trade Deadline
---
Latest News & Highlights
---
Anderson's cap hit will be another factor in trading the forward away, so whatever team is interested will need to have the $5.5 million to spare for the next four seasons. This could be another reason Hughes isn't shopping him because he realizes not many teams have the cap space to acquire Anderson without making the deal more complicated. This isn't to say that Hughes will want all three of the pick, prospect and goalie, but a combination of at least two of those things. A contending team could afford a deal like this depending on the prospect; Montreal will not want just any prospect but one that fits their team vision in the future. Most of the top contenders do not have solid A-prospects, but some teams in the playoff or WC battle do, and that's where Hughes hopes to get the most interest from for Anderson.
Flames Have the Assets Hughes Wants
Several teams are interested in Anderson; he is the most valuable Canadien going into the TDL and probably the only one that will get the return Hughes wants. The Flames are one of those teams, and they seem to meet every asking point that Hughes could ask for in return. They have a first-round pick in 2023, an A-level prospect and a young NHL-ready goaltender. Treliving won't give up all that for Anderson, but if he wants him, he will need to move at least two of the three pieces. With just under $4.5 million available at the TDL, Calgary will have to make cap room to fit Anderson's contract.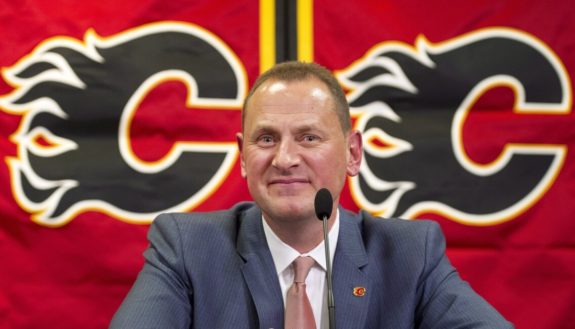 A hypothetical deal between the Habs and Flames could look like this: hold on to your cowboy hats, Calgary fans; you probably won't like it. The Canadiens would give up Anderson and a fourth-round pick in 2023 for a 2023 first-round pick, Dustin Wolf and Milan Lucic. The Canadiens gain the first-round pick they want for 2023 and the young NHL-ready goaltender they wish for the future. Wolf is probably the best goaltender not in the NHL and dominating the American Hockey League, a huge reason why Flames fans would think this deal is crazy, but believe it or not, goalies are not valued as high as forwards or defencemen. Wolf has all the makings of a solid NHL goalie but has yet to crack the NHL. Lucic, of course, is the money move to make the deal work within the cap, and it will still leave over $4 million available for another move.
Two significant issues that would nix this deal before it happens are Anderson's no-trade clause (NTC) and Lucic's NTC, no-move clause (NMC). Anderson has an eight-team list he can submit of teams he can be traded to, while Lucic has a 10-team list. Anderson shouldn't be an issue, but it's well-known that Lucic is not a Montreal fan and could say no to the move. Then again, there are no players on the team from Lucic's Boston Bruins days, so he may accept a month of hockey in Montreal. If Wolf is a no-go, then the Canadiens could look at Jacob Pelletier, who could be more accessible to acquire in this trade.
I understand that this is a bit of a one-sided deal, but Hughes has said the price for Anderson will be high, and if Treviling wants him to push his team into the playoffs and beyond, then this is what he will probably have to pay to get him.