After another stellar performance in a 2-0 loss to the Colorado Avalanche on Wednesday, Montreal Canadiens goaltender Antti Niemi's trade value continues to increase nearing the Feb. 26 NHL trade deadline.
Since being claimed off waivers on Nov 14, 2017, by general manager Marc Bergevin, Niemi has played well in the role of Carey Price's backup. In seven starts with the Canadiens, Niemi has posted a .927 save percentage, a 2.41 goals against average, and a record of 2-2-1. Versus the Avalanche, he stopped 23 of 25 shots, including 14 saves in the third period.
"Overall, I felt pretty good," said Niemi following the loss. "Especially on the road, we need some great games from individuals. I like to be able to step up and make those saves."
Niemi Finding His Footing In Montreal
Before his arrival in Montreal, Niemi struggled mightily. Signed as an unrestricted free agent by the Pittsburgh Penguins on July 1, 2017, the 34-year-old veteran lasted just three starts with the defending Stanley Cup champions, surrendering 16 goals with a GAA of 7.5. As a result, he was placed on waivers on Oct. 23, 2017.
The following day, he was claimed by the Florida Panthers, but once again found himself on the waiver wire on Nov. 13, 2017 when Roberto Luongo returned from injury. Niemi was then claimed by Bergevin and has since been a stable presence in the Canadiens net.
"It just goes to show you can look at stats all you want, but it depends what kind of situation he was in, said head coach Claude Julien. "As far as I'm concerned, he's always been good here every time he's played. His compete level, his work ethic, his preparedness, everything is good from this guy. He's not afraid to work. He's getting rewarded for it, and we're getting rewarded for it, as well."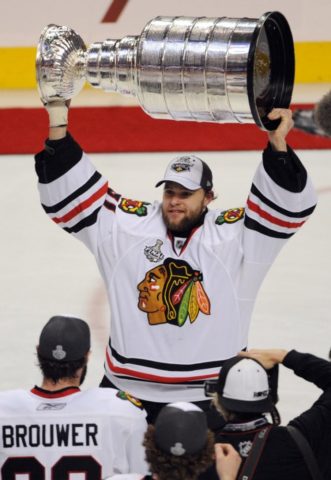 Proven to be an asset as a backup, coupled with the signing of Charlie Lindgren to a three-year contract on Tuesday, it would be wise for Bergevin to consider trading Niemi to a team needing a goalie before the trade deadline. With 10 seasons and a Stanley Cup under his belt, Niemi could be a valuable acquisition, and any return on a former waiver claim would be strong asset-management from the Canadiens general manager.
Several teams could be in the market for a goaltender. With Brian Elliott sidelined for 5-6 weeks with a lower-body injury, the Philadelphia Flyers could be looking to trade for Niemi's services. Perhaps, even the Penguins, one of Neimi's former teams this season, would consider re-acquiring him since Tristan Jarry remains an unexperienced no. 2 behind starting goalie Matt Murray.
The issue for Bergevin, however, is that there are several other goalies currently on the market. Detroit has Petr Mrazek as a potential trade piece, while Colorado's Jonathan Bernier and Calgary Flames' David Rittich have each been considered, as well.
The potential return for Niemi would be limited at best. Al Montoya, the Canadiens former backup who was traded to the Edmonton Oilers on Jan. 4, yielded a conditional fourth-round draft pick in 2018. Taking that into account, it would be naïve to believe Niemi's return could be anything more. If Bergevin acquired a fifth or sixth round pick, that would be considered a win.
Just Getting Better is Niemi's Focus
No matter what team Niemi finds himself on after Feb. 26, he believes that he has finally found the consistency needed in his game to be an effective goalie, and insists he is only concerned on getting better.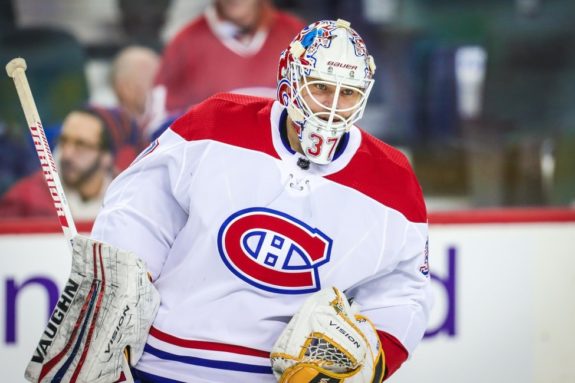 "I go pretty much just day by day," said Niemi. "I'm feeling pretty good in practice and in games now so I'm just trying to play even better."
After Wednesday night's loss to Colorado, the Canadiens face the Arizona Coyotes on Thursday night at Gila River Arena. Carey Price gets the start in goal, while centre Phillip Danault could see his first game action since Jan. 13 versus the Boston Bruins.