The Montreal Canadiens will draft fifth in this year's NHL entry draft in Nashville, Tennessee. There is already controversy over who the Canadiens will be drafting and whether it will be the right pick. Matvei Michkov is at the center of that controversy as many think he will fall to at least fifth due to his contract with SKA St. Petersburg of the Kontinental Hockey League (KHL) in Russia. Fair concerns exist about the young Russian and hockey players playing in Russia. With the war and the inability to scout or interview Russian players, it would be easy for a team to pass on them and go for a player they know will play in North America (NA).
Montreal, however, may not get to pick Michkov as he could be selected earlier; he is touted as the second-most talented player in the draft. Any of the four teams ahead of the Habs could draft him. Well, let's be honest: the Chicago Blackhawks will not be drafting him; they will take Connor Bedard, and odds are the Anaheim Ducks will likely take Adam Fantilli. This leaves the Columbus Blue Jackets and San Jose Sharks before the Canadiens, whose picks will determine who Montreal drafts. Here's a look at three can't-miss players the organization could draft.
Will Smith
Will Smith is a young, talented hockey player who played on two teams last season with the United States National Team Development Program (NTDP) of the United States Hockey League. Between the two teams, Smith scored 67 goals and 169 points; add that to the 20 points in seven games at the World Junior Championship under 18 (WJC- U18) for Team USA, and that's an almost 200-point hockey season in just 87 games played across all leagues. He is a dynamic center with a high IQ, quick hands and next-level hockey sense. He can separate from defenders and create chances out of what looks like nothing, and he is one of the best players in the NTDP. He has committed to play with Boston College next season, a place that general manager (GM) Kent Hughes is all too familiar with, being an alum. Hughes also coached Smith when he was young.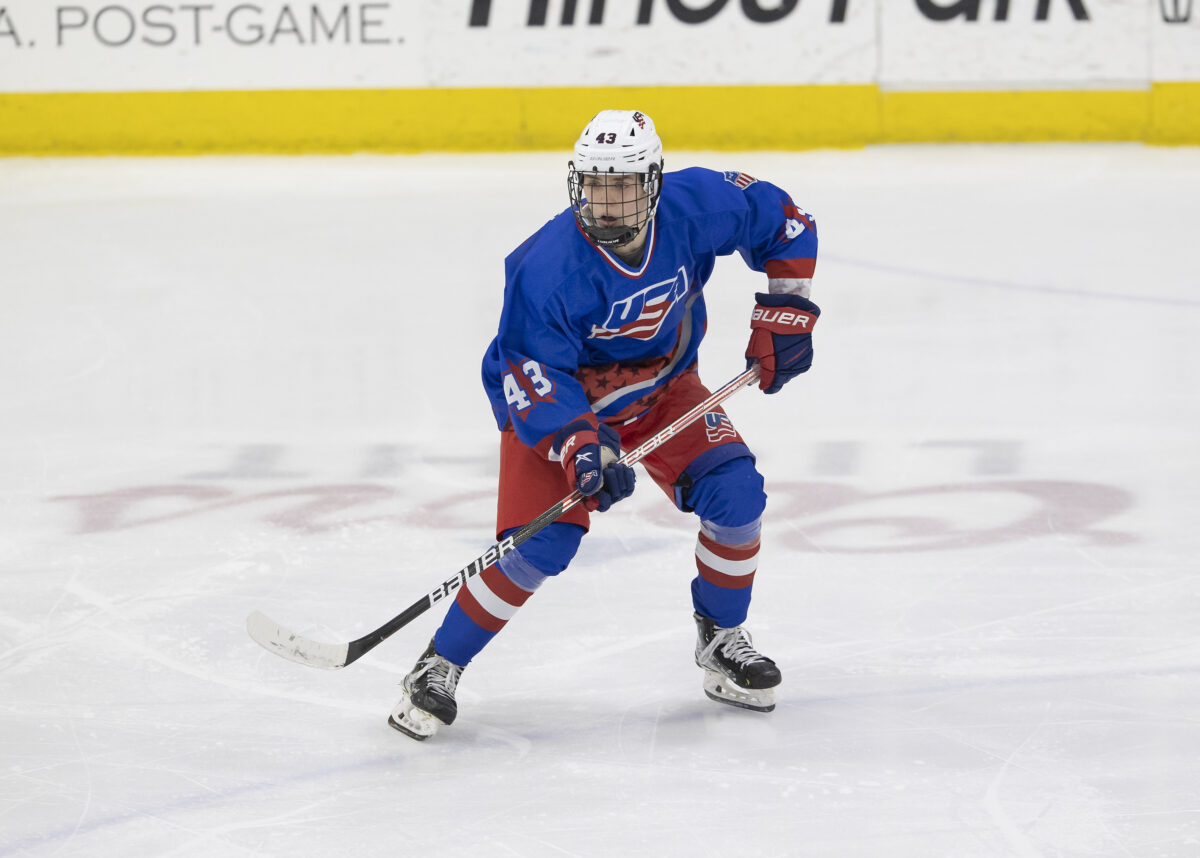 Smith is unfortunate to be in such an intense draft class, or he could be in the talks to go number-one overall. The only thing that could hinder him in the NHL would be his skating, which is above average but still needs some work to be on par with the NHL level. He is also just 6-foot and 175 pounds, a frame he will have to grow if he wants to be a dominant center in the NHL. His defensive play is also excellent; he knows how to position himself in the defensive zone, and even though he needs to improve his skating, he is agile enough to get back quickly if caught up on the ice. If Smith falls to five in the draft, the Canadiens could have the number-one center they have been looking for for decades.
Leo Carlsson
Leo Carlsson is another center who played tremendously well this season, and he is an elite two-way center with a very high ceiling. He played the past two seasons with Orebro HK of the Swedish Hockey League (SHL), the top men's league in Sweden, as a teenager. Not only is he playing with men, but he is also making an impact in 35 games in his first season. As a 17-year-old, he had nine points in 35 games, but one season later, he improved to 25 points in 44 games with 10 goals. His improving and impacting a men's league as a teenager only enhances his chances to adjust in the NHL. At 6-foot-3, 194 pounds, he is the most important center in the top five of the draft, so size will not be an issue. Add that to his skating and hockey sense; you have an almost complete player.
Related: Canadiens Would Benefit From Drafting Matvei Michkov
---
Latest News & Highlights
---
There are no genuine issues within Carlsson's game: he can skate, has excellent vision, and is very patient and relaxed. He uses his big frame to push himself to the net and provides a significant net-front presence. He is also a very skilled playmaker; if this were any other draft, he would be in the conversation for first overall and can be second or third in this draft, although Fantilli is more likely to go second. If he were to fall to the Canadiens, he could also quickly become their number-one center of the future.
Matvei Michkov
Michkov is probably the most controversial pick out of the group due to his contract situation in the KHL. Michkov could be the second-best player in this draft, but because of his position, he isn't expected to be drafted in the top three of this year's draft. Michkov has elite offensive skills and is often compared to the Tampa Bay Lighting's Nikita Kucherov. He has the potential to be the most creative player in the draft; he has an excellent shot, great skating, high IQ and great stick handling. He also has some glaring weaknesses, like his defensive play and backchecking, and he needs to work on his strength, which are all things he can fix during his development.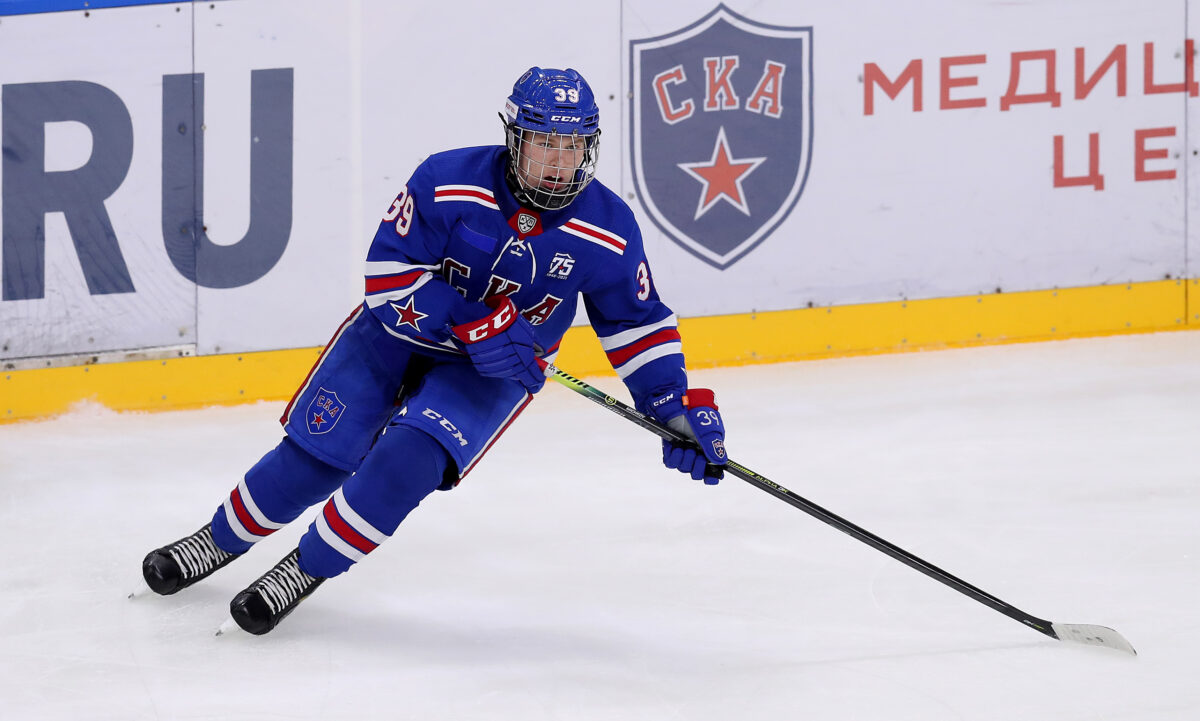 The biggest thing about Michkov is his situation with his contract and the issues with Russian players. If Michkov is at the draft, it might be easier to understand his situation and if he will be in the NHL in three years when his KHL contract is over. Montreal needs a player like Michkov, someone who is dynamic and at an elite level. They don't need any setbacks with him coming to North America or not knowing when he can go to Montreal and start playing for the Habs.
No matter where these players get drafted, one will be available to the Canadiens. If it is Michkov but Montreal feels the risk is too high, then they will look at either Daliber Dvorsky, Zach Benson or Ryan Leonard, three excellent players but just under the skill level of Michkov and the other top four. Any way you look at it, no matter who the Canadiens draft, they will get, at worst, a top-tier player and, at best, a possible generational talent.
---
---