It's almost mid-July and a number of questions remain about the Montreal Canadiens' roster for the coming season. One pressing issue is the team's defense. With the news that Shea Weber has undergone surgery on his knee, head coach Claude Julien will be starting the 2018-19 season with a variety of defensive pairings until his star D-man returns to the lineup in December.
This bodes well for the young players trying to earn a spot with the Habs, most notably recent acquisition, Xavier Ouellet. When the Detroit Red Wings chose not to extend his contract, Habs GM Marc Bergevin was quick to sign the 24-year-old to a two-way deal, adding security to a team that struggled to keep pucks out of the net last year.
With a number of left-shooting defensemen vying for a spot on the third pairing, let's look at how well he compares to the competition.
Ouellet Has Solid NHL Experience
Heading into training camp, only two players seem set on the left side of the Habs' defense. In his first year with the team, veteran Karl Alzner was not outstanding but there is hope he can improve under new assistant coach Luke Richardson, who will also be tasked with developing the defensive play of sophomore Victor Mete. Both are a sure bet to make the starting lineup.
Competition for the remaining spot will be fierce between Mike Reilly, David Schlemko, Rinat Valiev, Simon Despres and Ouellet who are all strong candidates.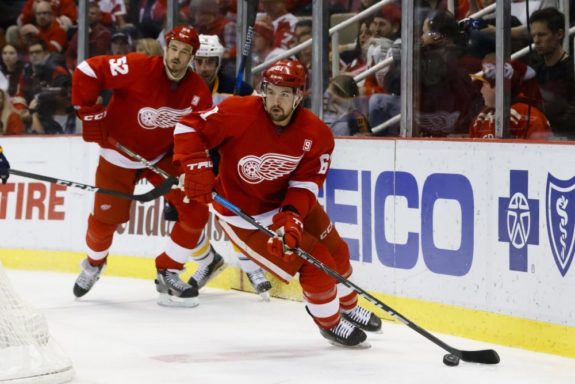 With 141 NHL games under his belt over five seasons, Ouellet has more experience than either Reilly or Valiev. He also faired well when paired with veterans Mike Green and Nikolas Kronwall in Detroit last year. Depres has battled injuries for much of his career, and while Schlemko is the most experienced of the group (397 NHL games), he's played on six teams over the past six seasons, suggesting that he has not established himself as a long-term option for any coach or general manager.
Familiarity With the Coaching Staff
Drafted by the Montreal Juniors of the QMJHL in 2009, Ouellet honed his skills under two coaches now in the Canadiens' organization, Dominique Ducharme, an assistant to Julien, and Joel Bouchard, coach of the AHL Laval Rocket. Ducharme was hired to help with the development of young talent.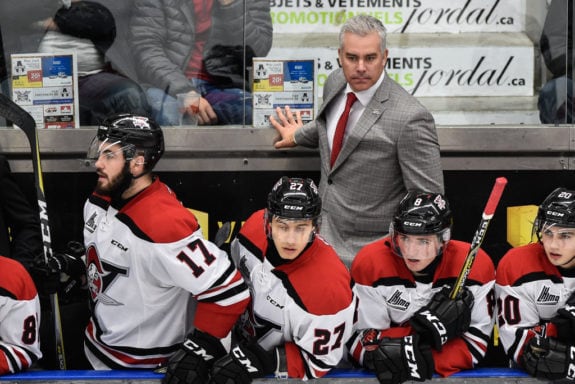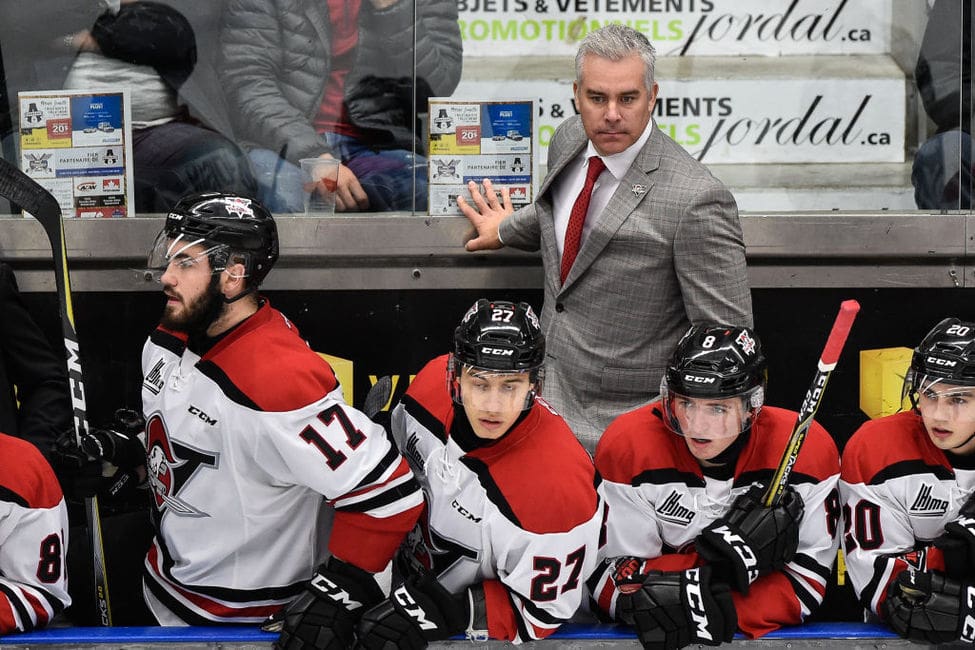 While coaching Ouellet as a junior, he helped develop his offensive side and oversaw his maturity as a player. Before the 2011-12 season, Ducharme moved on and the Montreal Juniors became the Blainville-Boisbriand Armada with Bouchard staying on as an assistant coach. Ouellet had his best year that season, scoring 21 goals and 60 points in 63 games and serving as team captain.
If he starts the season with the Laval Rocket, he will have a coach who knows how to get the best out of him and, more importantly, gives him the confidence to compete for the big club. Having previously worked together, Ducharme and Bouchard will have no trouble communicating about his progress during the season.
Going Local Has Its Advantages
Although he was born in France, Ouellet grew up in a suburb of Montreal and is familiar with the city. He is also familiar with the legendary media pressure having played his junior hockey here. As a francophone, he can also negotiate the particular nuances of the local culture better than those who have failed to understand it and with his family close by, he has a solid base to keep him from distractions.
What Does Ouellet Bring to the Canadiens?
Often regarded as a complete player who is solid in five-on-five situations, Ouellet was poorly used by the Red Wings over the course of his career. After showing promise in his first stint with the team, his presence was overshadowed by veterans Kronwall and Green, while the Wings seemed to focus more on the development of highly-touted prospects Danny DeKeyser and Ryan Sproul.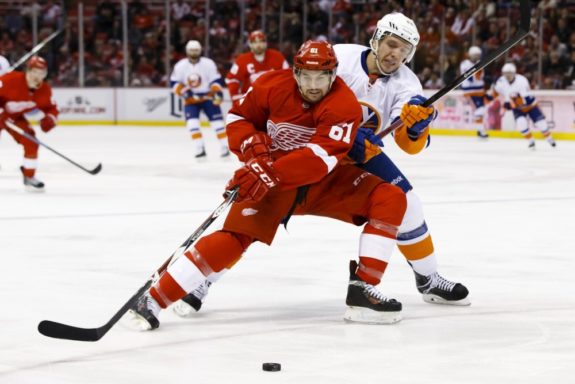 Ouellet does a number of things well; he has good hockey sense, he can make passes into the offensive zone and is efficient in denying his opponents' scoring chances. On a team that struggled on both the power play and penalty kill last year, these skills will be useful. If he makes the big club but is relegated to being the seventh defenseman, it will be important for the coaches to encourage him to remain true to his game so he does not consider his time in the press box as a rejection of his abilities.
Late-Blooming Defensemen: A Cautionary Tale
In 1996, the New York Islanders drafted a little-known Slovakian player in the third-round of the NHL Draft who was notable because of his height. At 6 foot 9, he would become the tallest player in the league but despite his imposing figure, the Islanders didn't see the untapped potential in Zdeno Chara.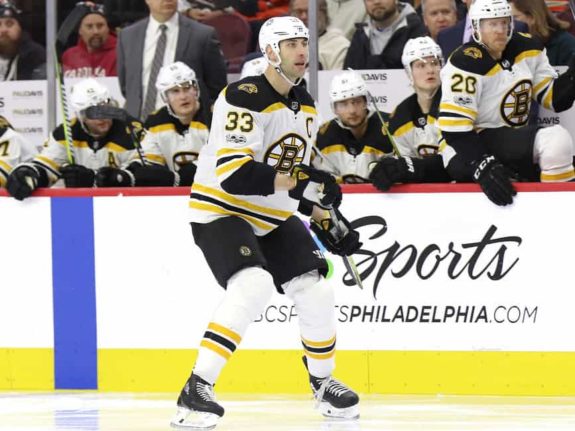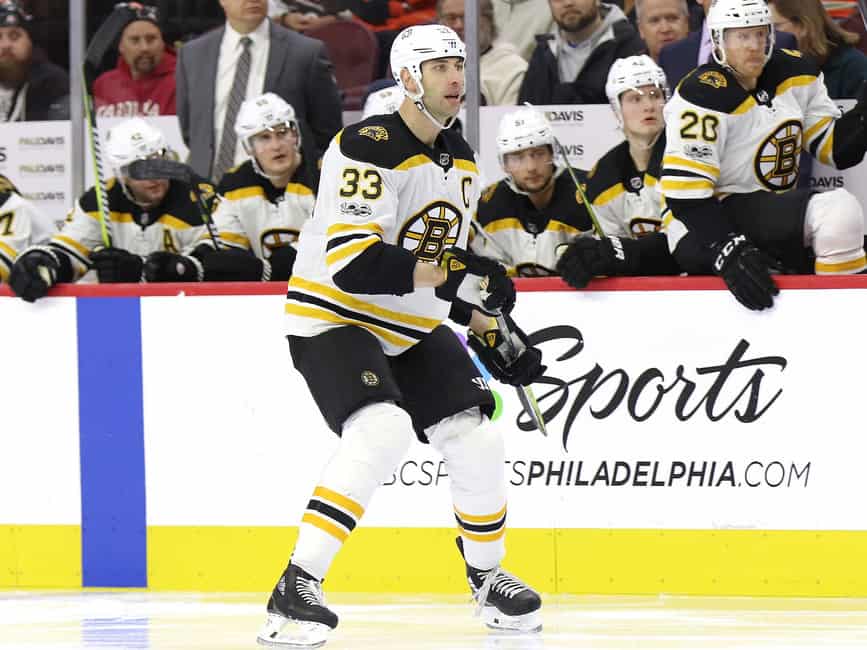 After 231 games over four seasons, the Islanders and GM Mike Milbury considered him a decent stay-at-home defenseman but without enough upside to keep him on the roster. After shipping him to the Ottawa Senators in 2001, the 24-year-old Chara established himself as one of the best D-men in the league, first with the Sens and then with the Boston Bruins, where he's won both a Stanley Cup and Norris Trophy.
Comparing Chara to Ouellet seems ludicrous, but it's worth noting the similarities in their age and experience at equal stages of their career. Milbury didn't give any more thought to Chara than did Red Wings GM Ken Holland who chose not to offer Ouellet a contract this year.
Time will tell whether he regrets that decision. Perhaps a change of scenery, a bit of home cooking and a coaching staff that has known him since he was a teenager will be the catalysts to allow Xavier Ouellet to develop to his full potential. At the very least, he could become a welcome addition to the Canadiens' regular defensive core next year.
Born and raised in Montreal, I've been a Montreal Canadiens' fan since I was 7. By day I work advising students in a university and the rest of the time I enjoy family life and a number of activities. I'm actually a basketball dad- My son never developed a love for hockey but plays on one of the top five high school basketball teams in Quebec.