In today's rumor rundown, the Blue Jackets are no closer on a new contract with Artemi Panarin than they were before meeting the superstar winger on Monday. What does this mean in regard to a trade moving forward? Where do the Minnesota Wild sit with Matt Dumba and Jason Zucker and are the Oilers really considering trading Darnell Nurse?
No Contract Progress With Panarin
Steve Gorten of the Columbus Dispatch reports the Columbus Blue Jackets GM Jarmo Kekalainen met with forward Artemin Panarin on Monday as scheduled but wouldn't comment on how his meeting went. He downplayed the actual meeting itself saying these meetings "happens quite often" but everyone knows it was an important conversation to gauge where the team and player are at in terms of re-signing.
If anything, that meeting suggests there is more chatter coming in terms of a possible trade.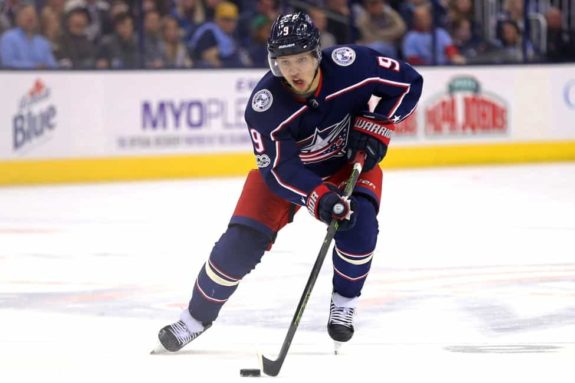 Panarin's agent Dan Milstein, said in an email: "a good conversation. No contract progress at this time." Igor Eronko, a Sport-Express' hockey writer tweeted that the meeting between Panarion and the Blue Jackets lasted only 45 minutes and the team has been told there is no change. Panarin is still not ready to sign a long-term deal at this time.
George Richards of the Dispatch reports it is believed the Blue Jackets have already tabled an offer to Panarin worth $9 million per season over a long-term but that Panarin could be looking for upwards of $11 million. Speculation is now that the club has told him now that he's so non-committal, over the rest of his time as a Blue Jacket, if he has not signed, the team will be listening to offers and that he could be traded if the right one comes along. Panarin is aware of where he stands with the team and still has not changed his stance.
Related: NHL Rumors: Panarin, Larkin, Ellis, More
Matt Dumba and Jason Zucker Still Negotiating
Sarah McLellan of the Star Tribune wrote that Minnesota Wild GM Paul Fenton is still in status quo mode with players Jason Zucker and Matt Dumba.
McLellan writes, "Still trying to get something done, and hopefully we do before arbitration." Michael Russo added the Wild and Matt Dumba's reps are expected to talk again today and that with their salary arbitration hearing set for next week, the club has made getting his deal done a priority. Minnesota does not want things to go as far as the hearing with one of their top defenders.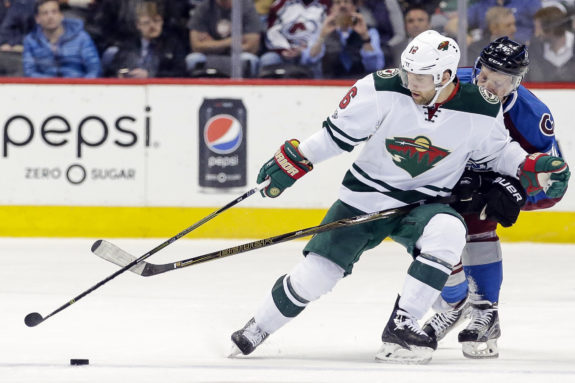 Meanwhile, Twincities.com is reporting Jason Zucker hopes to remain with the Minnesota Wild but isn't sure what's happening with his contract situation. He too filed for salary arbitration but is the subject of a great deal of trade speculation. He is looking for a sizeable pay raise over his $2 million salary and the team is wrestling with his value after he scored 33 regular season goals but didn't produce in the playoffs. Because the Wild have not seen lengthy postseason success, there are some calling for changes to get the team over the hump.
Wild forwards Charlie Coyle and Nino Niederreiter have also been mentioned as possible trade candidates. Should Zucker go to arbitration and get a one-year deal, it likely signals the end of his time in Minnesota.
Related: NHL Rumors: Karlsson, Karlsson, Nylander, More
Darnell Nurse Trade Not Imminent
While I wrote in another article the idea the Oilers should shop Darnell Nurse for help at the forward position, let me state that this was not a report the Oilers were looking to trade Darnell Nurse, nor that a return like Phil Kessel or Wanye Simmonds was out there.
If the Oilers have a chance of keeping Nurse, it is speculated they would like to. And, the comments from his agent about the value of his client may not represent the feelings of Nurse himself nor signal Nurse's unwillingness to work with the team to get a player-friendly and team-friendly deal in place.