The Edmonton Oilers have made some decent, but non-glamourous signings in free agency this summer; something that was, for the most part, expected.
Adding Tobias Rieder was certainly a smart signing and bringing back Kyle Brodziak will help their center depth. Still, few will look at what the Oilers did with these two additions and suggest they've dramatically improved their team; certainly not by the multiple points needed to get back into the playoff conversation. To be a team people see as much-improved, Edmonton needs to fill some obvious holes— perhaps the biggest among them, a top-line right-winger.
Finding such a player is easier said than done. It's going to take a good player from Edmonton's roster to even start the conversation. Fortunately, the Oilers have a player like that.
Darnell Nurse, Please Stand Up
With the recent news Darnell Nurse's camp is seeking a short-term deal, it appears the defenseman is swinging for the fences in two years time. Jim Matheson of the Edmonton Journal wrote an article describing the situation between the restricted free agent and the Oilers and in that article, it notes Nurse's agent Anton Thun sees an opportunity that might not favor the Oilers. "They've sent us a proposal and we'll see where that goes," said Thun. "I don't see with their cap space being what it is that they can entice us with much term."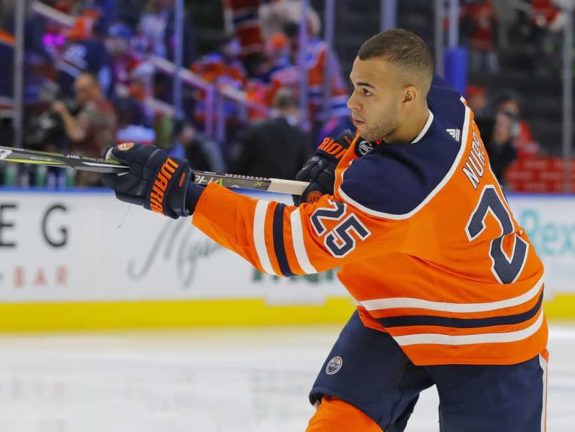 Essentially, what's happening here is that Nurse's agent has watched the NHL salary cap rise and players get hefty raises over the past few seasons. If the Oilers — who are in a mini-cap crisis — want Nurse long-term now, they have to pay for the future salary increases he'll lose not signing when salaries balloon. Speculation is his agent wants $5 million per season over a longer term. Nurse has not proven himself to be worth that.
All of this means a bridge deal is the only real option.
A bridge deal is fine for the Oilers today, but not if Nurse has two strong seasons. At that time he'll be worth more than $5 million per season and if the Oilers don't relieve themselves of some of their cap issues, Nurse will be priced right out of their budget. Edmonton will be right back where they are today.
Related – NHL Rumors: Skinner, Pacioretty, Nurse, More
What the Oilers Should Do
The Oilers need to start shopping Darnell Nurse.
This is not to suggest they need to tell themselves Nurse "should" be traded. This is merely to see what Nurse might fetch in value "if" traded.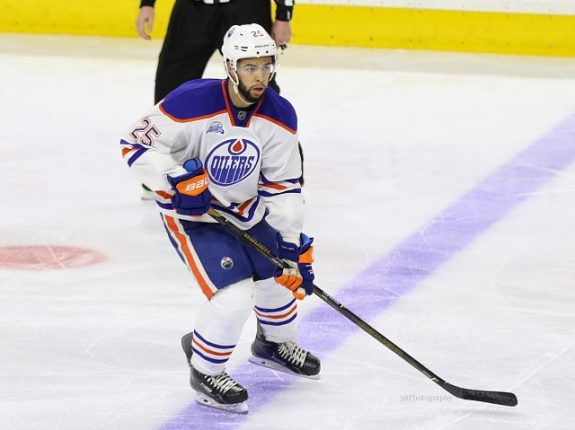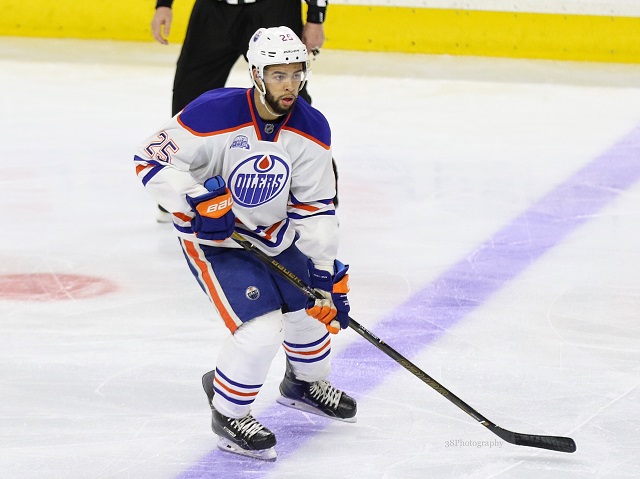 There has long been speculation Nurse is a popular man around the NHL. Specifically, in the past, rumored trades have included his name. That said, for all anyone knows, this could be the over-valuation of an asset from an Edmonton Oilers fan perspective. If producing a strong return is not a fairytale sentiment, Peter Chiarelli should find out if Nurse still holds value. If he does, and the Oilers' GM has learned moving Nurse would fetch the Oilers a strong right-wing option, — one who consistently produces and is locked in at a manageable dollar figure — the Oilers should strongly look at Nurse in trade being an option.
Related – NHL Rumors: Karlsson, Karlsson, Nylander, More
The Risk vs. Reward
Some fans won't like this idea. Nurse has the potential to be a stud on the blueline, a top-four defender, and a solid piece of the Oilers core for years to come. If so, trading a piece like that is always a gamble. So too, Edmonton doesn't need another trade to come back and bite them. The past few summers have been full of trades like that.
The reward, however, is that Nurse lands you a player that is proven, is better than Nurse is today, might be on his way out of wherever he's currently playing and fills a large hole. There are plenty of players on the market that fit that description:
Phil Kessel
Despite the fact the Pittsburgh Penguins continue to say they're not interested in moving Phil Kessel, there are few who believe the team wouldn't consider doing so if the right deal came along. The latest buzz is that he'd part of a move to Montreal if the Penguins could pry Max Pacioretty from the Canadiens. Why does Kessel's name keep coming up? Especially after he had a 92-point season?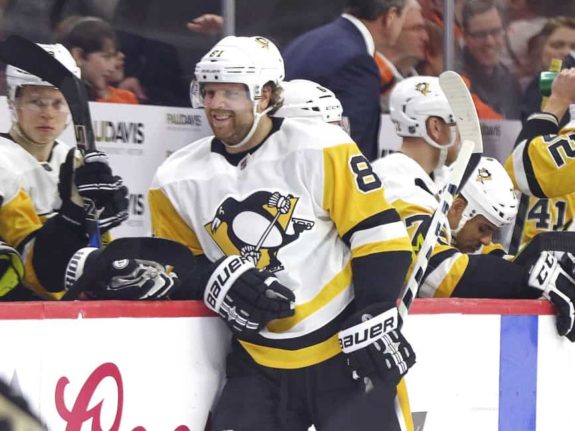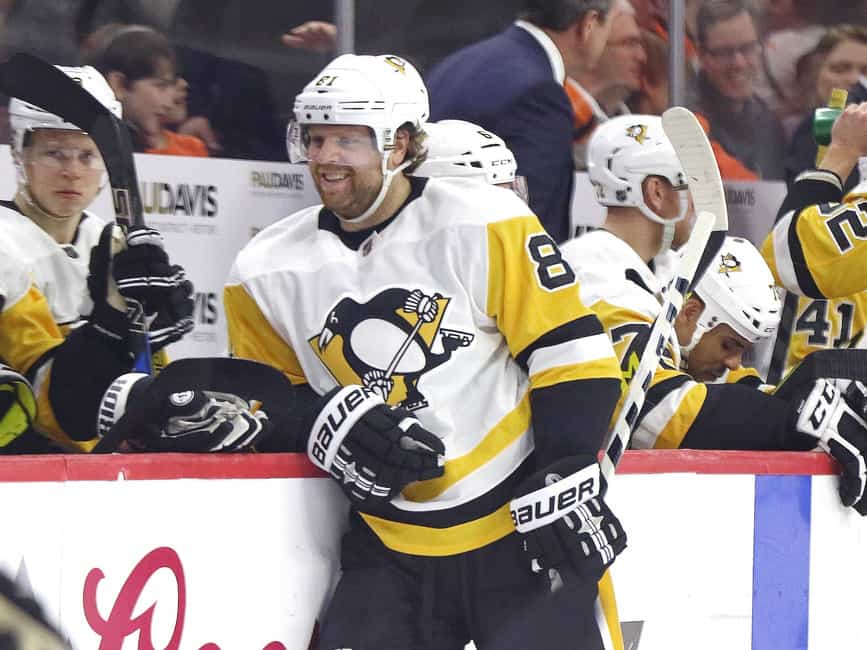 If you don't believe the "Kessel has attitude" mumbo jumbo, it must be that the Penguins are tight against the cap and moving Kessel alleviates much of that pressure. Could the Oilers make a deal that could help the Penguins move his salary, give them back a little scoring and offer up some of  Edmonton's salary at the same time? It's worth asking if Nurse would get that conversation started.
If we look past the fact Kessel has a no-trade clause that allows him to list eight teams he'd be willing to accept a trade to, the Oilers (and every other team in the NHL) know something is up between Kessel and Pittsburgh. Maybe the Penguins take a little less than they might normally to facilitate a trade. So too, if Pittsburgh sees value in a young defenseman who could turn out to be a stud while adding a serviceable top-nine center/winger, maybe the beginnings of a trade shaping up is possible.
Realistically, it would take more than Nurse but the Penguins don't want salary back so Nurse plus a player in the $2 million range and a draft pick might be the start of something.
Wayne Simmonds
There is a risk in trading for Wayne Simmonds. His injury history and style of play suggests he may be on the onset of a sudden decline. That said, if the Oilers don't believe this to be the case and Simmonds is not the next Milan Lucic, they could get the Flyers to do a sign and trade type deal (or at least have a chance to talk to Simmonds about an extension), and he's the type of player who has proven his ability to score in a top-six role.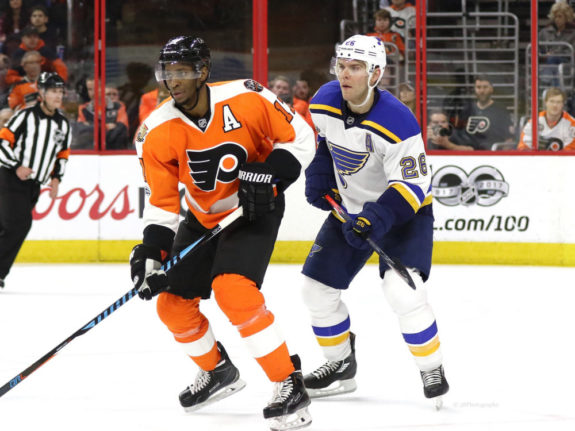 The Flyers have said they want to extend Simmonds but his name was heavily rumored at the NHL Draft and the Flyers are short on left-handed d-men. Philadelphia has lots of cap room to add a contract like Nurse's plus some additional salary from the Oilers.
Related – NHL Rumors: Tavares, Maroon, Duchene, Stone, More
Really? This Is What You're Suggesting?
Cleary I'm aware these two options are not the only options and both might be out there. But, one never knows until one asks and the point here is that the Oilers should start asking.
I guess what's being suggested is, if the Nurse camp is playing hardball – as they are well within their right to do – Edmonton should also explore their options.