The big news on Thursday and heading into Friday was that the Chicago Blackhawks cleared up a ton of cap space in the move that sent Marian Hossa's deal to Arizona. The Blackhawks are looking to spend that newly acquired money and there seem to be a number of names on their target list.
So too, the Edmonton Oilers are looking at signing one of their free agent defensemen long-term but he wants a short-term deal. Could a trade be in the works if a deal can't be reached?
Blackhawks Have Room Now, What's Next?
After successfully moving Marian Hossa's contract, the Chicago Blackhawks are reported to have gotten busy contacting teams about players of interest. And the list is quite extensive when you look at different "insiders" tweeting and commenting on the situation.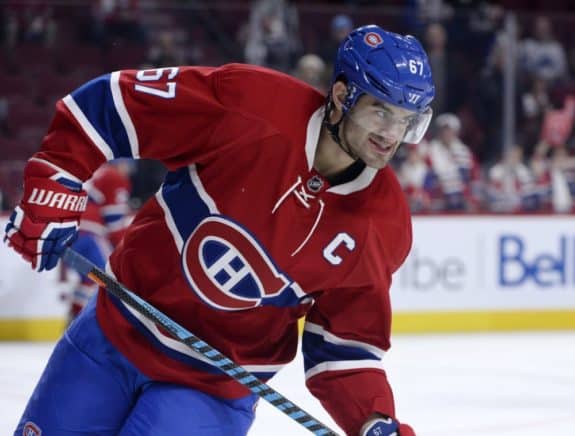 Jay Zawaski is reporting a source has said the Blackhawks have talked about Hurricanes forward Jeff Skinner, but that the same source hadn't heard anything about Max Pacioretty. Meanwhile, David Pagnotta from The Fourth Period tweeted he was told the Blackhawks have, in fact, been in talks with Montreal. Others have noted the Blackhawks have interest in Justin Faulk which with a rumored return of a first-round pick and Nick Schmaltz going the other way. James O'Brien of NBC Sports has even suggested the Blackhawks might consider trying to re-acquire Artemi Panarin.
Told the Blackhawks have been in talks with Montreal about Pacioretty and Carolina about Skinner. Chicago has approx $8.5M in cap space after today's trade. Possible these talks pick up steam now.

— David Pagnotta (@TheFourthPeriod) July 12, 2018
As it sits right now, the Blackhawks have around $8.5 million in salary cap space with three/four roster spots to fill. They could also move Artem Anisimov, opening up another $4.55 million and if successful, there's no reason to think Chicago won't look at players like Max Pacioretty or even Erik Karlsson. Some would obviously be more difficult to acquire than others.
Related: NHL Rumors: Tavares, Maroon, Duchene, Stone, More
Darnell Nurse Seeking Short-Term Deal
Jim Matheson of the Edmonton Journal wrote an article for the Edmonton Journal about the contract situation between defenseman Darnell Nurse and the Edmonton Oilers. Matheson writes that the Oilers don't have a lot of salary cap space (only $4.98 million) but Nurse is a big part of the puzzle considering how he came on over the last two seasons and cemented himself as a possible top-four defender. The Oilers want to get Nurse committed to a longer-term deal but Nurse and his agent know the cap situation in Edmonton means a short-term deal is more likely.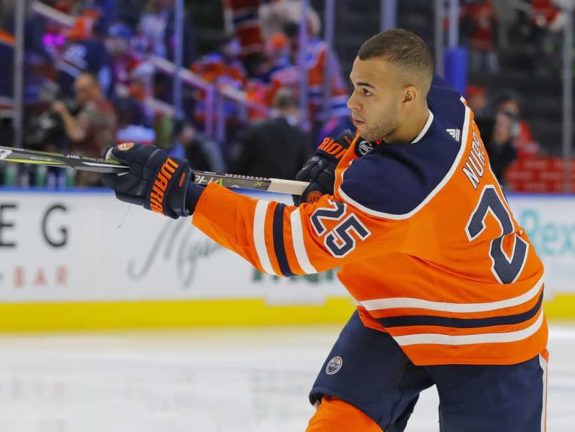 The Oilers and Nurse are likely looking at a bridge deal at two years. Matheson writes, "They've sent us a proposal and we'll see where that goes," said Nurse's agent Anton Thun. "I don't see with their cap space being what it is that they can entice us with much term." Matheson thinks, at the very least, Nurse is looking for $3 million per season while the Oilers will use Blue Jackets Markus Nuutivaara's $2.7 million deal as a comparable.
Thun added, "If they've got $5 million in cap space (now), it's not going to be a long-term deal." The thinking here is that if the Oilers want Nurse locked up long-term — say for seven or eight years — with the way the salary cap has risen and with how Nurse's game has progressed, in three or four years time, Nurse could be a $6-$7 million player. A long-term deal at $3-$4 million is a steal and the player knows it.
It will be interesting to see where all of this leads. Over the past few months, whenever the Oilers were rumored to be part of a trade to land a big-name winger (something they need), it was often Nurse's would come up considering the interest around the NHL. The Oilers weren't interested in moving Nurse, but if his agent and the player believe he's worth $5 million or more per season, and at this stage of his career, would they now consider trading him to land the right winger they need?