The Vegas Golden Knights have signed goaltender Marc-Andre Fleury to a three-year, $21 million contract extension, per Fleury and the Golden Knights via the Golden Knights official Twitter account. This deal will carry a $7 million cap hit starting in 2019-20 due to the fact that Fleury already had one year remaining on his current deal. He'll be under contract through the 2022-23 season.
🌸

FLEURY

HAS

SOME

REALLY

BIG

NEWS

❗️#VegasBorn pic.twitter.com/JXRllYGcvo

— Vegas Golden Knights (@GoldenKnights) July 13, 2018
In his first season as a member of the Golden Knights – their first year in the league and Fleury's first away from the Pittsburgh Penguins following 13 seasons with the club, Fleury posted a very good 2.24 goals-against average and .927 save percentage en route to a 29-13-4 record.
The Golden Knights were among the best teams in the NHL in their first season and while Fleury was hurt for a significant portion of the season, his performance in the 46 games he was a part of was as significant as any other performance from Golden Knights' players in their inaugural season.
A Career Resurgence for Fleury
It was back to basics for Fleury who had become the undeniable starting goaltender in Vegas after sharing time with Matt Murray in his final season as a member of the Penguins. In 2016-17, Fleury held an 18-10-7 record with a 3.02 goals against average and a .909 save percentage. The performance wasn't up to the standard that he had shown in years prior and though he was expected to be a Golden Knight from the very start of the process given Murray's emergence on the Penguins' roster, Fleury's last regular season with the Penguins didn't do much to sway that notion.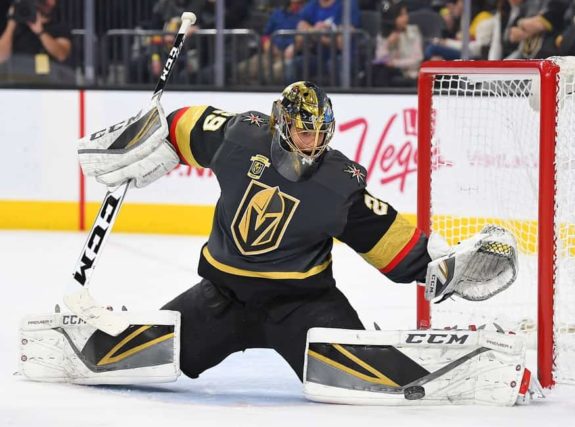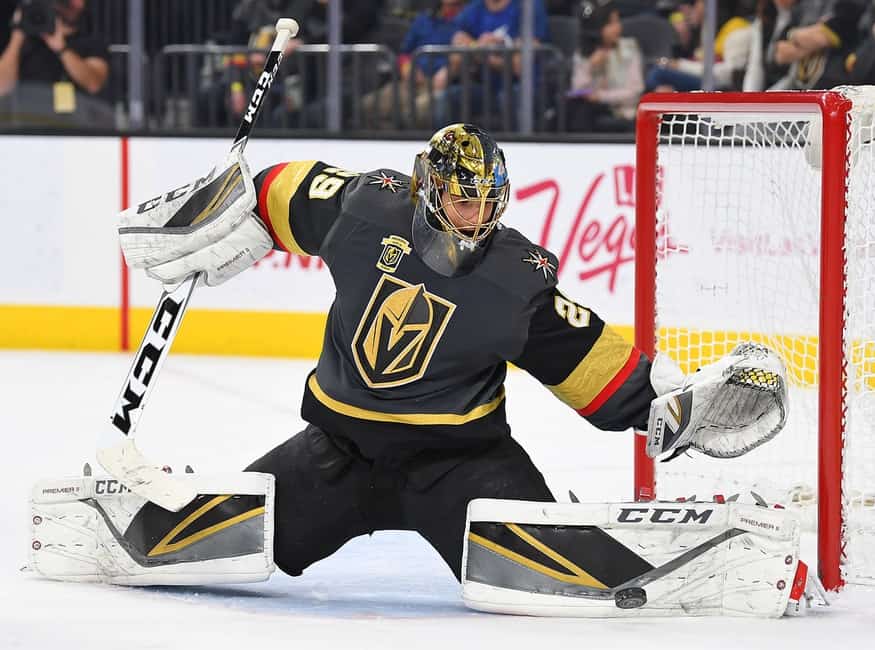 Still, Fleury was able to find his groove in Vegas and went on an unbelievable run in the postseason in the first three rounds before he and the Golden Knights ultimately fell to the Washington Capitals in the Stanley Cup Final. Despite this, Fleury was able to prove that he can still be the No. 1 goalie on a very good hockey team and with the Golden Knights showing that they weren't content with being a one-hit wonder last season and committing to another strong playoff push this year and beyond, Fleury will be their guy moving forward.
Though the Golden Knights didn't have a captain last season, it was clear from the very beginning that Fleury would be the spiritual leader of the team. If goaltenders were allowed to wear the "C" on their jersey, there's no doubt that Fleury would have been the player wearing it given his role in the locker room, on the ice and as an ambassador for hockey in Vegas. A fan-favorite on and off the ice, this signing makes sense for both sides.
In his career, Fleury was won three Stanley Cups, all with the Penguins, and has appeared in the Stanley Cup Final four times, most recently with Vegas. He's compiled a record of 404-229-72 in that time and has been a star netminder since being drafted with the first overall pick by the Penguins in 2003. He's also posted a 2.56 goals against average and .913 save percentage.