The hysteria of the 'Free Agency Frenzy' has started to die down, as teams are molding into shape for the upcoming season. The Vegas Golden Knights had many restricted free agents (RFAs) that general manager George McPhee had to decide on.
Colin Miller, the 6-foot-1, physical defenseman, was one of those players looking for a contract extension. Given the Knights' desire for a sustainable blue line, the team decided to avoid arbitration and sign Miller to a four-year deal, with an average salary of $3.87 million. This is a fantastic move, as the team is able to lock up a tough player and strengthen their defensive core.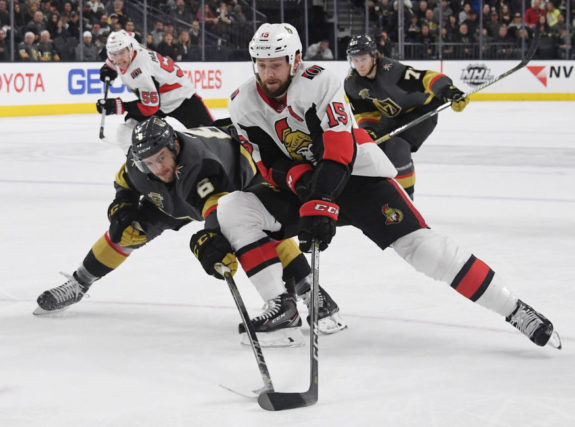 Miller Underachieves in NHL Debut
The defenseman is embracing the opportunity to be the top blueliner for the Golden Knights after a career marked by a number of moves around the league. Born and raised in Sault Ste Marie,ON, Miller always had the dream to lace up the skates and play professional hockey. He played for his hometown Sault Ste Marie Greyhounds for three seasons, putting up 31 goals, 74 assists for 105 points. His leadership qualities on and off the ice got him the OHL's Mickey Renaud Captain's Trophy. 
Despite having a ton of potential, teams were worried about his lack of discipline, highlighted by his 201 penalty minutes in his junior career. He was selected in the fifth round of the NHL Draft to play for the Los Angeles Kings.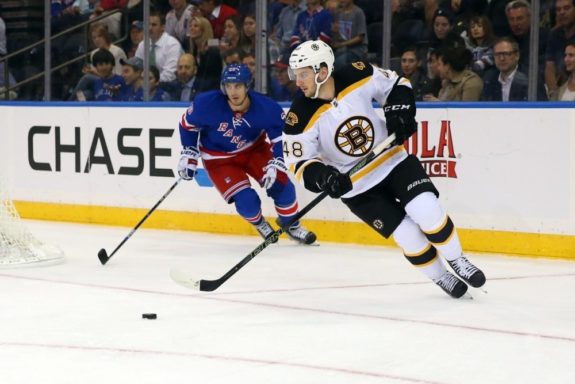 Miller wouldn't crack the Kings' roster, playing in the AHL for a season before was being traded to the Boston Bruins. In two seasons with Boston, the defenseman put up a total of 29 points and casting doubt on whether he would ever live up to be a high-quality NHL blueliner. 
Miller Boasts Tremendous Hockey IQ
When the Golden Knights selected Miller from the Bruins in the expansion draft, they knew they were acquiring a player who can play offensively and defensively. He possesses a powerful shot and was deployed at the point on the Vegas power play, which ranked 11th in the NHL (21.4%) last season. Miller is one of five Golden Knights who scored power-play goals.
He is physical along the boards and has stellar puck-moving ability out of his zone. His fundamental hockey skills caught the attention of Golden Knights head coach Gerard Gallant: "Miller has an amazing shot," Gallant said.  "If people are going to block that shot, they're going to pay a price."
Miller Enhances Golden Knights Defensive Unit
Last season, Miller had 10 goals and 31 assists, posting a career-high 41 points to lead all Golden Knights defensemen. He also racked up seven points in the NHL playoffs, en route to Vegas' historic Stanley Cup Final appearance. Throughout the season, Gallant increased Miller's ice time by nearly four minutes, with a rough average of 19 minutes per game.
IT'S

MILLER TIME

MILLER TIME

MILLER TIME

MILLER TIME

❗️

The defenseman just inked a 4-year contract 🙌#VegasBornhttps://t.co/amu6eZSeQG

— Vegas Golden Knights (@GoldenKnights) July 7, 2018
Miller also demonstrated tremendous perseverance and determination. In Game 4 of the Stanley Cup Final, the Washington Capitals T.J. Oshie delivered a devastating hit on him. After the game, Gallant stated that Miller was playing with a broken nose. All Miller needed at the time of the hit was bandages, and he was good to go. This demonstrates Miller's resilience, doing everything he can for his team in pursuit of winning the Stanley Cup. 
For a team that was 28th in the league last season in offensive production, Miller's puck-moving ability and awareness will lead to more scoring opportunities. On the defensive side, he will continue to be a force, as demonstrated by his career-high 64 blocked shots and 35 takeaways.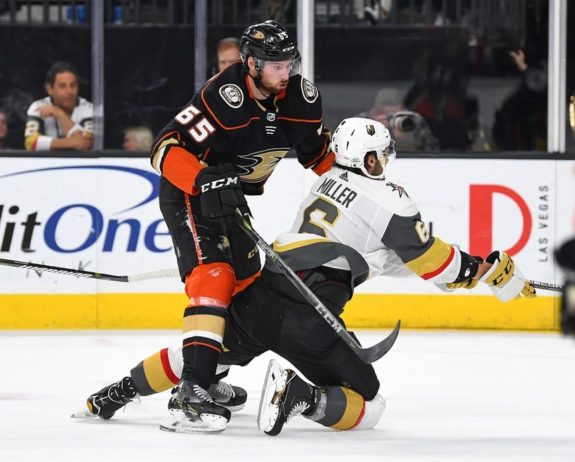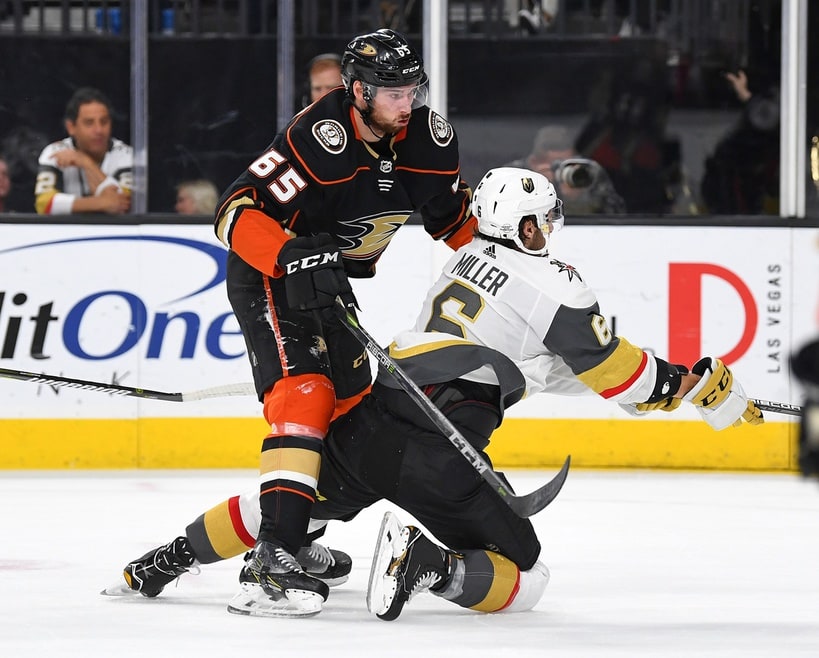 Even more impressive is that Miller's Corsi and Fenwick percentages for were double his stats against — a 55.63 CF%. This means that, when Colin steps on the ice, the Golden Knights are likely to control the puck.
There were concerns about the Vegas defense in the Final against the Capitals. They turned the puck over in critical moments, leading to odd-man rushes that often resulted in goals and they gave up five power-play goals. Re-signing Colin Miller won't solve all of Vegas' issues but possessing a solid puck-moving defenseman is an asset every team would like to have, making the Golden Knights a sustainable franchise for the future.