In this week's edition of Montreal Canadiens news and rumors, Jeff Petry has been named the NHL's Third Star of the Week, Shea Weber and Claude Julien achieve important career milestones, Cole Caufield continues to light it up at Wisconsin, and the latest updates from Laval Rocket training camp as the team plays the waiting game with regards to their 2020-21 AHL season.
Jeff Petry Named Third Star of the Week
Jeff Petry was named the NHL's Third Star of the Week on Monday after registering four goals, six points and a plus-7 differential over the last four games.
Related: Jeff Petry Is Playing at an Elite Level for the Canadiens
The 33-year-old is off to a torrid start in 2020-21. He currently leads the Canadiens with 14 points (6 goals, 8 assists) in 12 games. His tallies lead the NHL in goals among defensemen, rank him second in points, and his plus-14 differential is tops in the league, tied with his teammate Joel Edmundson.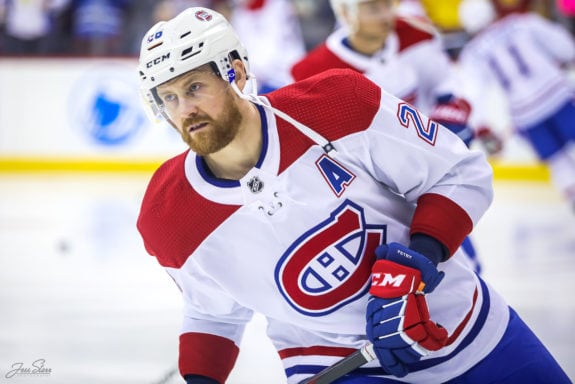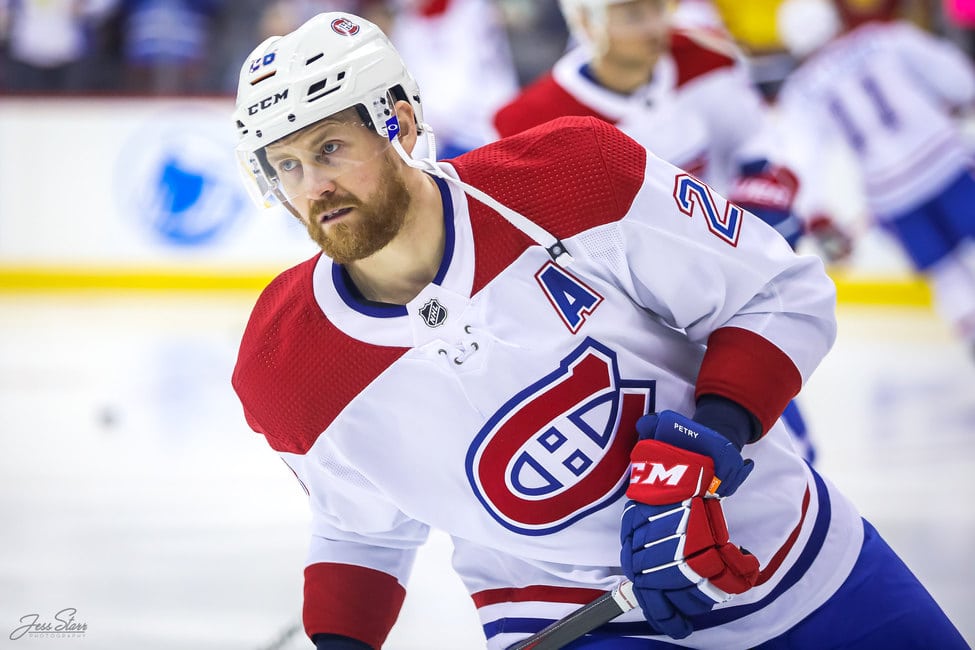 It's no wonder that Petry has been tagged as a possible Norris Trophy candidate this season.
"When he's feeling good about himself, he's really an elite defenseman in the NHL. There aren't a lot of defensemen that can do what he does. He can't be one of the top premier defensemen in the world without being able to do a little bit of everything, and I think that's what he does for our group," Brendan Gallagher said of Petry.
This marks the second time this season that a Habs player has been named one of the NHL's Three Stars of the Week after Tyler Toffoli was anointed the first star to start the year.
Important Milestones for Shea Weber and Claude Julien
Montreal captain Shea Weber played the 1,000th game of his illustrious career last week and the Canadiens found several innovative ways to celebrate the remarkable achievement during these COVID-19 times highlighted by Weber's kids who added their own special touch to their dad's big night, designing posters that lined the glass to help cheer him on.
Known for his leadership as well as his big shot, the player otherwise known as "Man Mountain" is the goal-scoring leader among active defensemen and sits 10th all-time in power play goals among rearguards.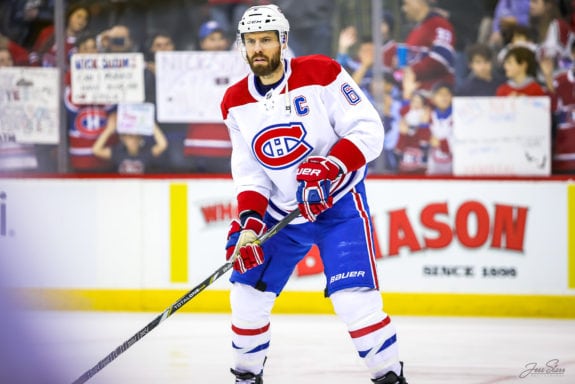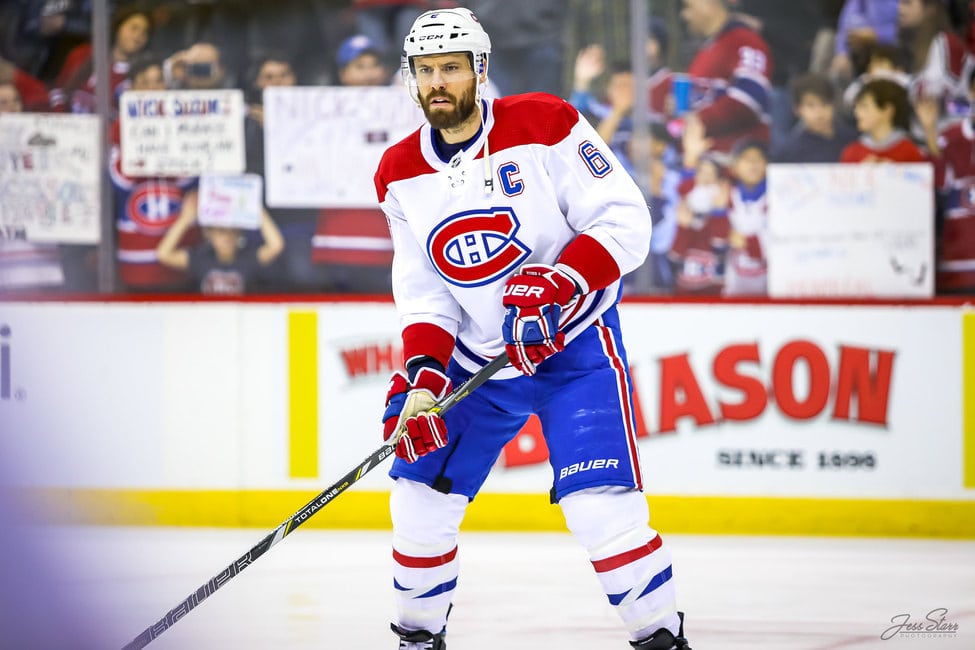 "Shea (Weber) is obviously a big part of our leadership group here. He leads by example, both on and off the ice. He's got an outstanding work ethic, and he's a monster out there. He plays a big game; he's a big presence on the ice," Carey Price explained.
Meanwhile, Claude Julien earned his 200th career win as Canadiens' head coach on Saturday against the Ottawa Senators.
He is the fifth coach in franchise history to reach the milestone, joining Toe Blake, Dick Irvin, Scotty Bowman, and Michel Therrien.
Cole Caufield Keeps Scoring
Cole Caufield, Montreal's first-round pick in 2019, extended his point streak to 12 games with the Wisconsin Badgers after posting three goals and two assists this weekend in a two-game set against Minnesota.
Related: Canadiens' Cole Caufield Is Ready for the NHL Roster
He now has 17 goals and 33 points in 20 games this season and leads the entire NCAA in scoring. In two seasons at Wisconsin, Caufield has posted 35 goals and 66 points in 55 games. This year, he's a favorite to be named a finalist for the prestigious Hobey Baker Award, the most prestigious award in college hockey given annually to the top men's player in the country.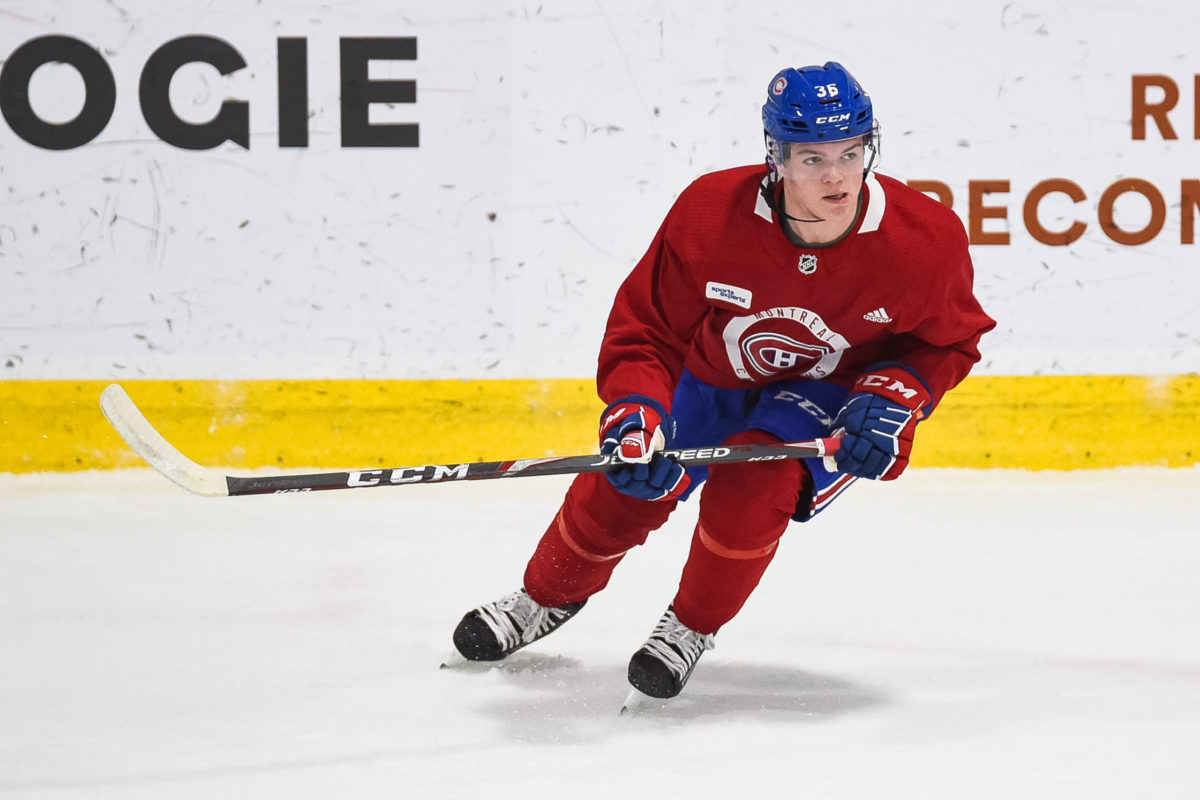 There is anticipation that Caufield will sign his entry-level contract with the Canadiens once his season at Wisconsin is completed and make his pro debut later this season with either the Habs or the Rocket in the AHL.
"We know what we're buying, we're buying a guy who can score goals, now we have to make sure he can perform over 200 feet in an NHL game without losing that quality. We want him to be a goal scorer. It was a good, positive selection because there is a difference between this type of player and the others, and that difference is that he can score goals," Laval Rocket head coach Joël Bouchard said of Caufield.
Just a thought, but wouldn't he look good next to Toffoli and Jesperi Kotkaniemi on Montreal's third line? Assuming he's NHL ready of course.
Checking in on the Laval Rocket
While the American Hockey League kicked off its 2020-21 season on Friday, the AHL's Canadian Division is still awaiting a schedule as some logistics are sorted out which means that the Laval Rocket have extended their training camp as they continue to prepare for game action.
Related: 5 Laval Rocket Players to Watch This Season
The team has held several scrimmages at the Bell Centre and the coaching staff has had plenty of time to work on the details with the players. Bouchard doesn't think they'll have to wait too much longer to get going.
"We're not expecting to be much longer before we have an answer so there's no drama from our side or concern or worry. We knew it was going to happen when the Canadian teams joined our division. My feeling is we'll have an answer pretty shortly," Bouchard said.
Perhaps the fact that the Canadiens removed Cale Fleury and Ryan Poehling from their taxi squad and assigned them to Laval on Monday is a good indication that the start of the season is just around the corner.
The Habs will have several prospects integrating the Laval lineup for the first time in 2020-21 including Vasili Demchenko, Cameron Hillis, Arsen Khisamutdinov, Joël Teasdale, and Jesse Ylönen.
It's a big week for the Canadiens as they prepare for a pair of games against the Toronto Maple Leafs who sit atop the North Division and the league standings, three points ahead of the Habs who sit second in the division and third in the NHL. It's a great time to reignite this storied rivalry.
---
---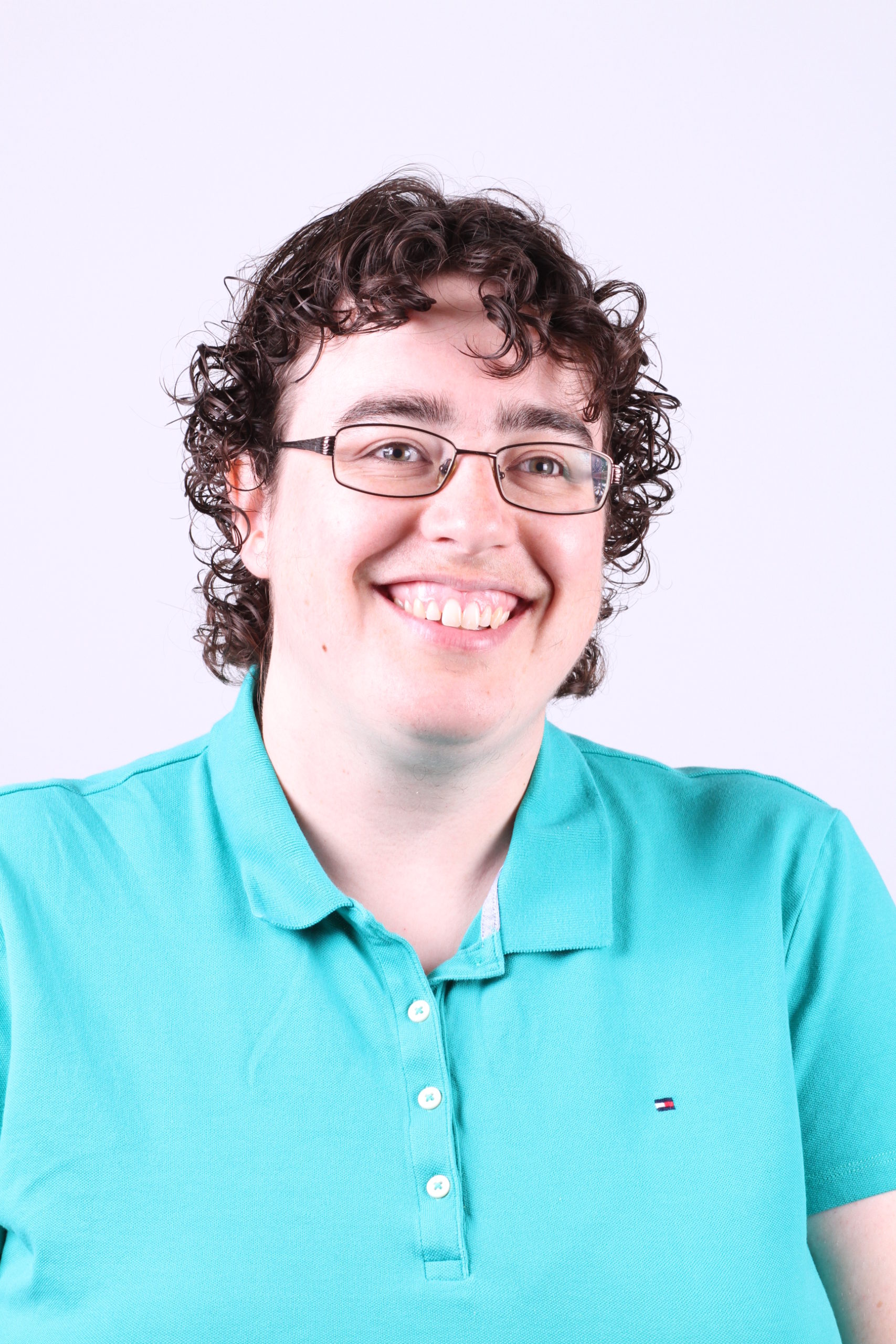 Melissa has been covering the Montreal Canadiens for The Hockey Writers since March of 2020. She is also THW's Social Media & Marketing Manager as well as co-host of Chicks & Sticks, a weekly show produced by THW. In 2006, she spearheaded the social media initiatives for Tennis Canada and Rogers Cup and was the primary person responsible for their upkeep for over 10 years. She has written articles for multiple tennis websites and interviewed the likes of Roger Federer and Serena Williams. While her career in sports started in tennis, her first love has always been hockey. She has a journalism degree from Concordia University.