With the loss of Philip Danault to the Los Angeles Kings in free agency this offseason, the Canadiens were left with a huge hole to fill at the third-line center position. This is a prime opportunity for Ryan Poehling to prove to the Canadiens that he can replace Jesperi Kotkaniemi as the third-line center. If last season with the Laval Rocket is any indication, he should be ready to take the next step and be a regular in the NHL.
Canadiens' Poehling Stumbled in First Pro Season
In 2018, Poehling was having the best season of his young hockey career. He participated in the World Junior Championship (WJC) tournament, where he scored five goals and eight points to help the USA win silver. He earned tournament MVP and Best Forward honors and was named to the All-Star Team. He then went on to help his college team, the St. Cloud Huskies, win the Penrose Cup as the regular-season champions in the National Collegiate Hockey Conference (NCHC); not only did they win, but Poehling scored the series-clinching goal to do so. He then joined the Canadiens for that season's final game, scoring a hat trick in a win against the Toronto Maple Leafs.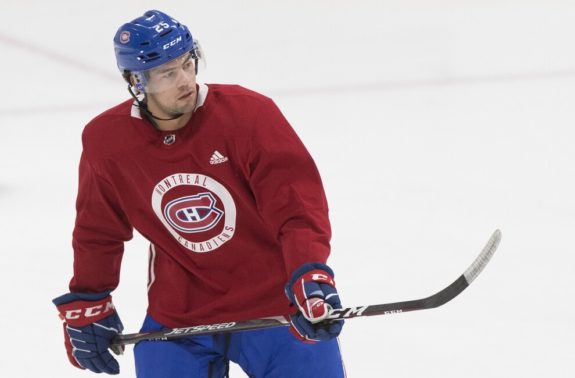 Poehling showed up to camp in 2019-20, hoping to secure a spot on the Canadiens. The Habs felt he wasn't ready and sent him to the Laval Rocket, which didn't sit well with Poehling. He thought he had done all the right things to stay in Montreal, but the Canadiens decided Nick Suzuki and Kotkaniemi were better fits. He went to Laval and couldn't get things going, scoring only 13 points in 36 games; when he did get called up to the Canadiens, he looked even worse, scoring only two points in 27 games. When the league shut down due to COVID and then restarted, he showed up to the black aces camp out of shape and never got a chance to play in that season's playoffs.
"I was upset, I would say," Poehling said. "I wasn't happy getting sent down, because I felt like I did all the right things; did what they asked. And I thought I did them well. So, I was a bit shocked I would say."

Ryan Poehling on being sent down to the Laval Rocket
It's fair to say it wasn't all Poehling's fault, and he did suffer a concussion during a preseason game, which shut him down for the rest of those games. When he was called up to the Canadiens as an injury replacement, he mainly played wing on the fourth line and didn't get the puck very much, averaging just over ten minutes a game. The slow start to his season in Laval could be due to his concussion, in addition to his being upset about being sent down. His poor play in Montreal mainly was due to playing out of position and not being significantly involved while on the fourth line; it's hard for a prospect to flourish when the puck is never on his stick.
Poehling Has Comeback Season in Laval
Poehling started the 2020-21 season with Laval with a slow start, scoring only four points in his first ten games. He then found his game and flourished under the tutelage of Rocket's head coach Joel Bouchard, scoring 21 points in his final 18 games. Poehling was the second-line center and got significant power-play time, scoring three goals; he also had four game-winning goals and had a shooting percentage of 18.6%.
Related: Canadiens' Poehling Poised to Be Impact Player in 2021-22
The change in attitude and an entire season on one team was a huge factor in the excellent play of Poehling with the Rocket. He worked with Bouchard on the little parts of his game, like positioning and board work, which helped him become a better two-way player. His skill was always there, and without any distractions, he could have it on full display. He probably would have been one of the black aces for the Canadiens magical playoff run this year, but he had a season-ending wrist injury that kept him off the ice.
Time For Poehling to Take the Next Step
Even before Kotkaniemi was signed by the Carolina Hurricanes, the third-line center position was open for Poehling. The Canadiens, however, were also rumored to be looking for another center. Now that Kotkaniemi is gone and Christian Dvorak – who the Habs were trying to acquire before Kotkaniemi left – is on the team, that third-line position is still available and ready for Poehling to try to earn.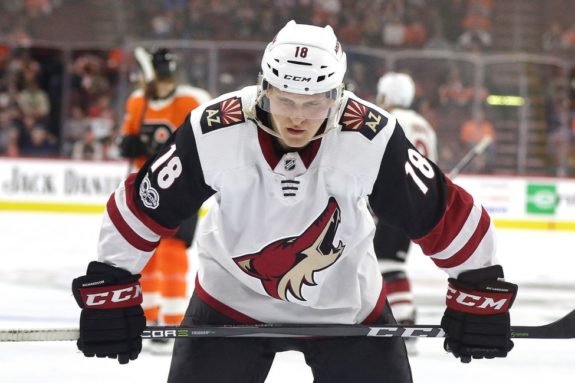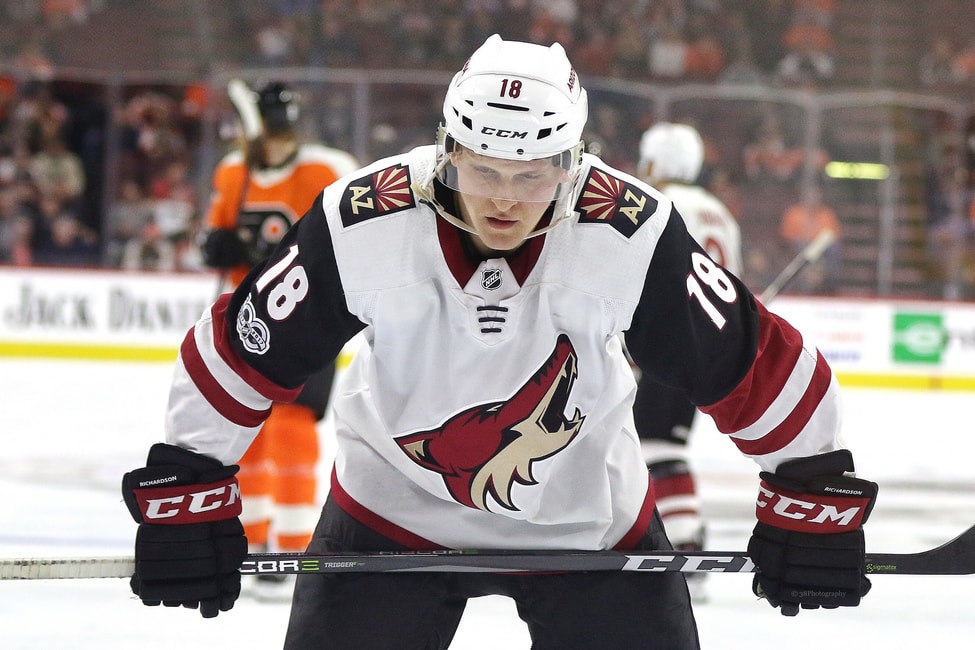 Unless the Canadiens try to sign another center, Poehling will be battling with Jake Evans and newly acquired Cedric Paquette for the final spot at the center position. It's easy to assume that Evans and Paquette will battle for the fourth line spot, leaving the third spot up for grabs. If anyone takes the third spot from Poehling, it would probably be Evans due to his speed and work ethic. The spot should go to Poehling to show that what he did in Laval was no fluke – strictly on a skill-based opinion.
Many factors are going into the season concerning Poehling, one being his wrist. If it isn't fully healed, he may need more time in Laval. Another will be that he would be the only player waiver-exempt on the team, making it easiest for general manager Marc Bergevin to move him to create roster space. Finally, it will come down to Poehling himself, who will still need an excellent camp to make the team. In the end, the third line position going into camp is his to lose; let's see what happens.
---
---