The Montreal Canadiens have had an electric start to the 2020-21 NHL season winning games in dramatic fashion and have begun to earn the respect of media and fans around the NHL. Yet that doesn't mean there's no underlying issue that will need to be addressed.
Phillip Danault is at a pivotal stage of his career. The 27-year-old center will be looking to earn a long term deal at a price he sees as fair as he is currently in the final year of a three year, $3.083 million deal. Without an extension to his contract this season, he will become an unrestricted free agent (UFA) this summer. This year marks the first where spending to the cap means decisions on who can be kept.
Danault in a Battle to Keep His Role
Danault, and the draft pick that would be used to select Alexander Romanov, were acquired in a 2016 trade deadline move from the Chicago Blackhawks in what is arguably one of the top trades of general manager Marc Bergevin's tenure. Since that time, he grew to become the Habs top-line center, until this past summer.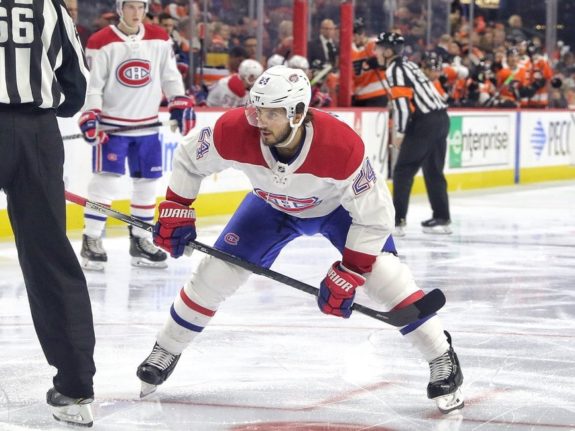 Danault's role began to become in jeopardy during the pandemic playoff bubble as Nick Suzuki and Jesperi Kotkaniemi stepped up their games.  Since that time, despite this small sample size, fans have continued watching the emergence of these young centers, who've been taking on more responsibilities that are slowly eroding what used to be defined roles for the Habs most experienced center. This has not gone unnoticed as Danault responded to questions on this subject during the offseason: 
"I've seen my role change during the playoffs, but with what I've proven in the last few years, my role shouldn't change in Montreal, I have demonstrated that I am capable of playing both defensively and offensively."

Phillip Danault (from 'Canadiens Phillip Danault not interested  in defence only role,' Montreal Gazette, 26 Aug 2020)
Suzuki has begun to displace Danault as the team's top center, outpacing him with his total time on ice, and taking on more time on the penalty kill (PK). Jake Evans' work on the PK has been outstanding as well and is attributing to the share of this defensive role being eased off of Danault. 
The power play (PP) is another area Danault has seen his ice time steadily diminish. Suzuki has been placed on the top wave of the PP, added to that, Kotkaniemi's continued progression has played a large role in head coach Claude Julien's decision to reduce ice time that had once been assigned to Danault. This is something Grant McCagg, a former Canadiens scout has also seen
"I think Bergevin needs to quietly shop Danault around. The club isn't going to come right out and say it, but the coaching staff already thinks that Suzuki is as good defensively as him, and Evans isn't far behind. They are already phasing him out of Herculean penalty-killing duties. He thinks he is a top-two center, and perhaps there is a team out there that could use him in the two slot going forward – that team certainly won't be Montreal. Kotkaniemi is improving by the week – he's not a liability out there versus other teams' top-two lines."

(Grant McCagg, The Dirty Dozen)
What's Danault's Value
All that being said, Danault's value to the team is currently that he provides center depth and experience in the position, which is in short supply on this roster. Despite the progression for the young centers and emergence of Evans as a capable fourth-line center, the need for experience down the middle can't be overlooked as Danault provides five years experience while the other three combined only have three years. Also, he has been the team leader in faceoffs. For a team built to generate all their offense by use of a volume of shots on net, puck possession is vital, especially if they can start the majority of plays with possession from a faceoff win.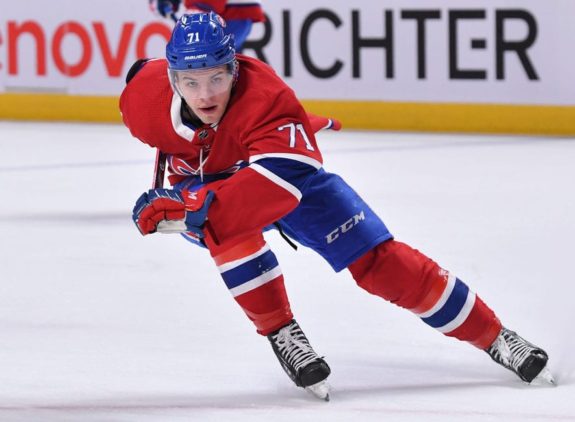 Over the last two seasons, using the stat of Corsi for lines that played more than 250 minutes together, Danault's line was one of the NHL leaders in terms of possession lines. Then, in one offseason, Bergevin was able to provide Julien the tools to build two other lines that have outperformed Danualt's line so far this season. 
Having two other lines outperform his own, could leave Danault privately questioning his value, even his future role with the team. So much so that he might feel his time with the Canadiens may come to an end sooner rather than later. 
Danault Turns Down Offer
According to Mathias Brunet of La Presse (Phillip Danault et le CH sont-ils si loin d'une entente, 22 January 2021), Danault and his agent turned down an offer from the Canadiens. This decision could just point to a player wanting more term, or money. With the center entering his first opportunity to cash in as a UFA, it is his prerogative to try and get the best deal he can.
However, with Danault's importance to the team slowly diminishing as he becomes pushed down the depth chart the need to retain him becomes less vital to the Canadiens in the long term. So it makes one wonder just what the deal that was turned down could look like.
According to Guillaume Latendresse, former Canadiens forward and now a TVA broadcaster said on his podcast La Poche Bleu that Danault turned down a six-year deal worth $5 million per season. Also, that Danault's agent is using players such as Jean-Gabriel Pageau, who received a six-year deal worth $5 million, with one major difference being that Danault has been seen as a much better defensive player, finishing fifth in Selke Trophy voting as the NHL's top defensive forward.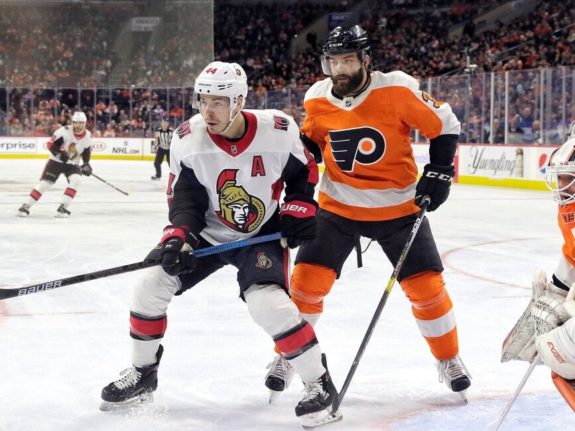 Would this type of contract be worthwhile for the Canadiens? With the uncertainty surrounding the salary cap and if it will remain at its current level of $81.5 million, or if it will go down, it becomes difficult to know. Added to that issue, Danault is moving down the depth chart and expected to become the team's third-line center. That amount of money on the cap could make it harder to sign wingers to support the top two lines or to provide contract extensions to Suzuki and Kotkaniemi when it becomes time they need new deals. 
Time for a Trade?
It's quite likely that Bergevin will keep Danault so as to play the entire season with Montreal to avoid any issues with quarantine or building chemistry with new players. Nevertheless, if it is decided it is time for a trade before the Canadiens lose him for nothing as a UFA. If he's traded, who can fill his role? 
Some fans have mentioned Ryan Poehling on social media. However, the 21-year-old center is entering his second professional season and will need more time developing in the pro ranks before he can be relied upon as a two-way third-line center for a team that hopes to be a Stanely Cup Contender. Others have mentioned that Evans could be moved up into the role based on his play early in this season. Like Poehling, Evans is not quite ready. So any trade, if it happens, will likely try to bring in experience without overspending or bringing in too much money on the salary cap.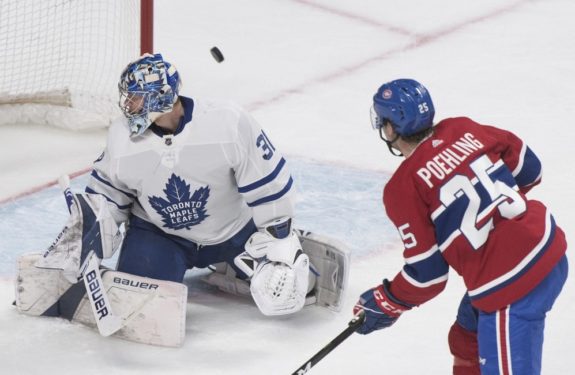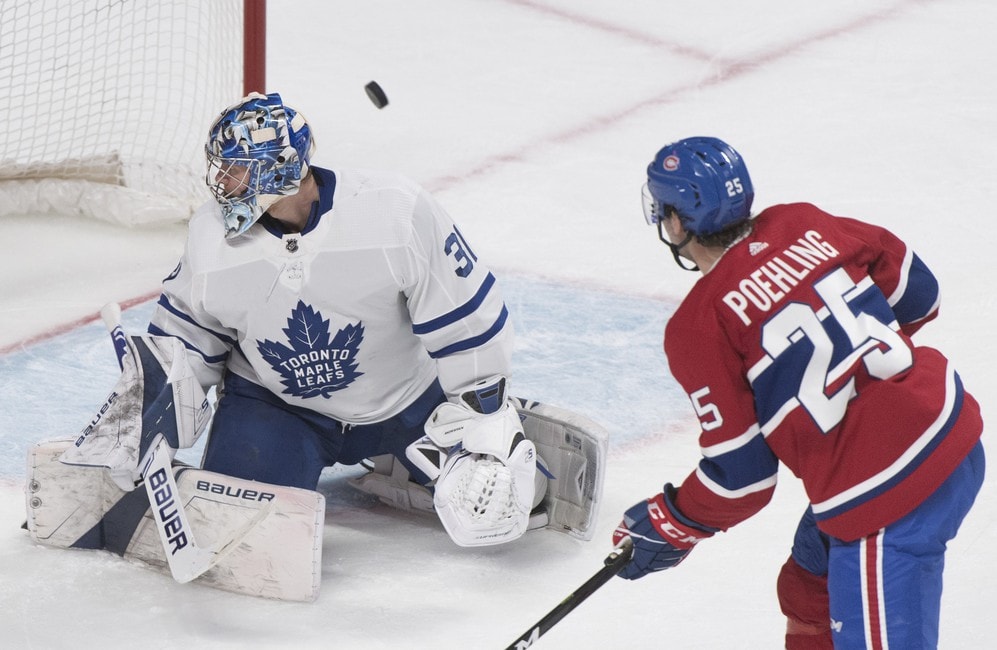 One move in Canada could be acquiring Sam Bennett who has been rumored to have asked to be traded. As he plays for Calgary, there would be no 14-day quarantine, so that is a plus. Yet, Bennet's production is much lower than Danault's. His faceoff skills are good but still lesser. Yet, he can fill a third-line role without hurting the Canadiens.
Bennett plays a more physical game, has good speed and is known as a playoff performer as his points per game (PPG) pace nearly doubles as it climbs from 0.35 PPG in the regular season to 0.63 PPG in the playoffs. There is a slight cap differential, and according to Cap Friendly, Calgary is just under $300 thousand under the cap. So unless the Flames add another minor roster player to ensure the total amount of cap dollars even out, it would be difficult to make a deal. Another issue, the two teams will be going head-to-head all season as they will likely battle for at the top of the North Division.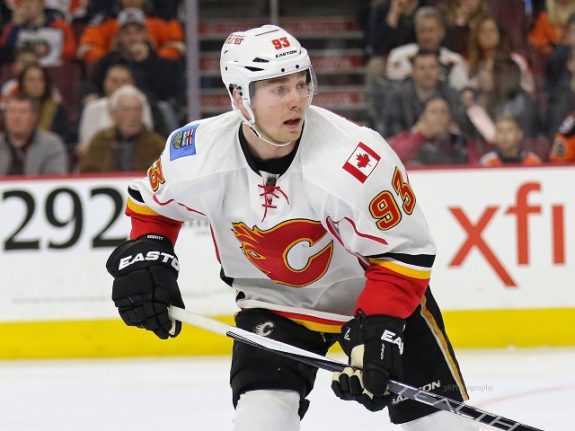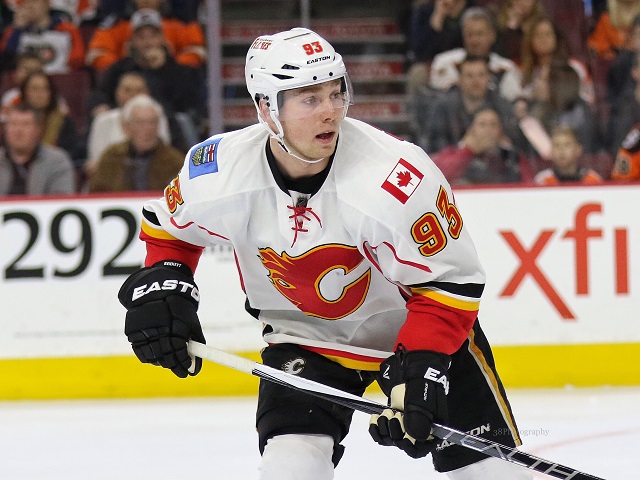 Another deal that could help, but would need a 14-day quarantine is to move for Arizona Coyotes center Christian Dvorak. The 25-year-old fits with the Habs youth movement and current system. He has speed, mobility, and good on-ice vision that he uses to generate offense, but also provides solid defensive play. He is clearly not at the same level as Danault, but Dvorak is signed to a reasonable contract long term at $4.45 million until the 2024-25 season. One aspect of his game that he may be able to outdo Danault is in the faceoff circle as Dvorak has been over 55% the last two seasons and is still improving. In this deal, there would be no cap issues this season as the two players' contracts are similar.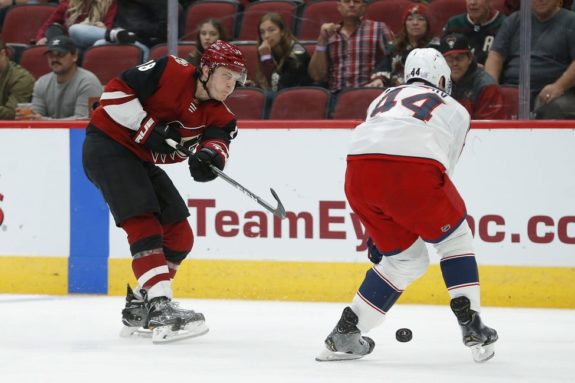 The Canadiens have the advantage of not one, but two excellent centers in full flight on the development curve. With that, Bergevin has the luxury to take his time in deciding if he's willing to move Danault to net a return for a player that can fill a third-line role long term, and add another piece he can add to the roster or ask for futures. No matter what happens, the Habs can take advantage of their depth to add even more for the long term.
---
---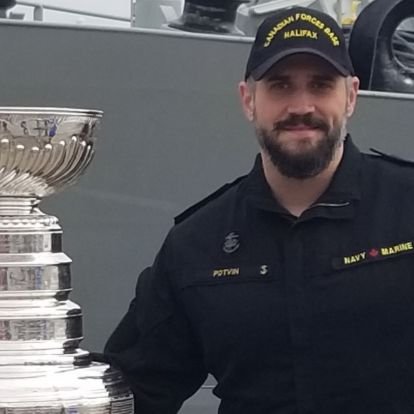 Blain is a regular contributor as a THW Writer. For over 7 years he has been a part time journalist and podcaster covering the NHL, the Montreal Canadiens and its affiliates. He has made appearances on various television and radio stations as well as podcasts to discuss the Canadiens, and the NHL. Blain has taken the lessons on integrity, ethics, values and honesty that he has learned as a 28 year veteran of the Canadian Armed Forces and applied them to his work as a journalist to guide him in informing his readers and his goal of being a trusted source of information and entertainment.