Follow Lukas on Twitter @LukasHardonk for more NHL coverage.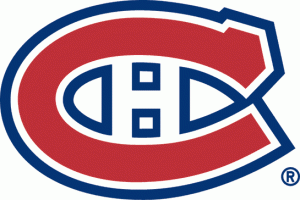 The Montreal Canadiens have signed defencemen Alexei Yemelin to a one-year, two-way contract. While the press release on the team's website says financial terms were not disclosed, TSN.ca is reporting that the deal is worth $984,200 and includes a signing bonus.
Yemelin, 25, was chosen by Montreal 84th overall in the 2004 NHL Entry Draft.
"We are very pleased to have reached an agreement with Alexsey Emelin. Alexsey is a steady, physical defenseman with strong skating ability. The experience he has acquired in the KHL over the past few years will make for a smooth transition to the NHL," said Habs general manager Pierre Gauthier.
The 6'2″, 223 pound defenceman elected to move to the NHL after spending three seasons with Ak Bars Kazan of the KHL. In 149 games with Ak Bars Kazan, Yemelin scored 12 goals and 25 assists. In 52 games this season, he scored 11 goals and 16 assists. He finished with a plus-17 rating and a total of 92 penalty minutes.
Yemelin also represented Russia at the 2011 World Championship. He appeared in nine games, in which he collected no points and had a plus/minus rating of minus-5. He also won silver with Russia at the World Championship tournaments in 2010 and 2006, and was also a part of the 2007 squad.
There has been much confusion over the spelling of Yemelin's name. The Canadiens' and NHL guides have him listed as Yemelin, while the Canadiens' press release has it as Alexsey Emelin. While a team spokesman says the latter is written on his passport, Yemelin's agent, Don Meehan, says he prefers his name spelt with a 'y'.