It is no secret that Nick Suzuki and Jesperi Kotkaniemi took huge strides through the Montreal Canadiens' recent 10-game playoff run. The buck was being passed right before our eyes, and for Habs fans, an organizational need at center that had eluded the team for years appeared to finally be filled.
Related: Myth of the Canadiens' Early Success
The media, fans and internal members of the organization have posited that this was a sign of things to come in the near future. For example, Jeff Petry cited the development of the youngsters as a reason for his signing a four-year contract extension.
He said "We have a lot of good young players and guys like KK [Kotkaniemi] and Suzuki showed that in the playoffs, which is huge. With those guys coming up, it shows that the future is bright here, and that was ultimately one of the deciding factors in signing this extension."
There is little doubt that Petry's assertion is true. However, for Habs fans, I would offer a warning for tempering expectations for next season.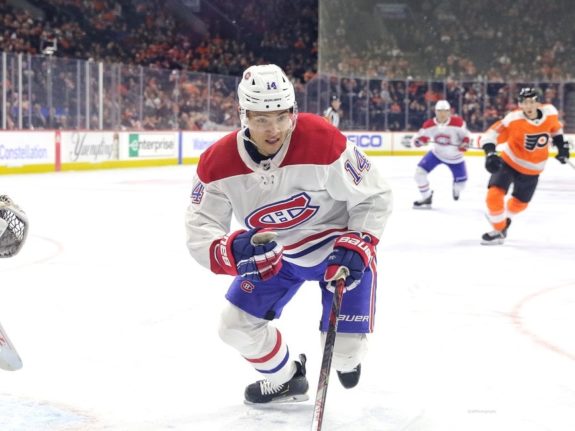 The question is, is a 10-game playoff run truly an indicative sample size that both Suzuki and Kotkaniemi are immediately ready to take over as the Canadiens top players for the 2020-21 season? The answer is inconclusive, hence my warning.
After all, if the new season begins in December they will be only 20 and 21 years old, and both players have dealt with periods of inconsistency and ultimately ineffectiveness in the early portions of their careers. Granted, this is common and even expected for young players.
Suzuki & Kotmaniemi's 2019-20 Performances
Suzuki's performance this season reflected inconsistency at times. On one hand, he tied for the team lead with seven points in 10 playoff games and finished fifth on the team with 41 points in 71 regular-season games. Overall, this was a solid enough performance to earn all-rookie team honors.
However, in the last portion of the season, Suzuki at times looked out of gas and his production began to suffer. In his last 10 games, he managed to score just one goal and two assists. Head coach Claude Julien confirmed that he believed Suzuki had simply hit a wall of fatigue. This is not uncommon as rookies are often adjusting to a quicker more physical game.
Kotkaniemi's sophomore season played out much differently than his inspiring and consistent rookie campaign. After requiring knee surgery in the summer of 2019, he showed up to camp and didn't quite look right.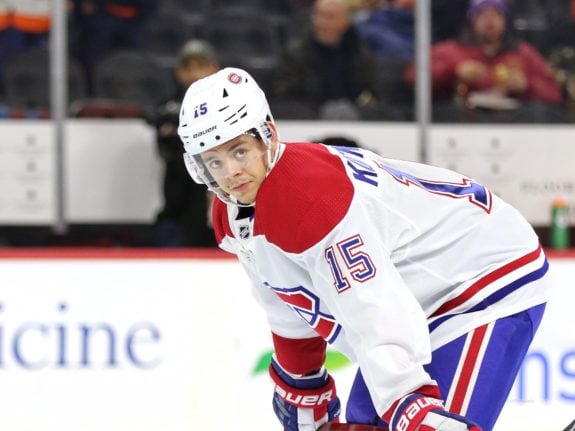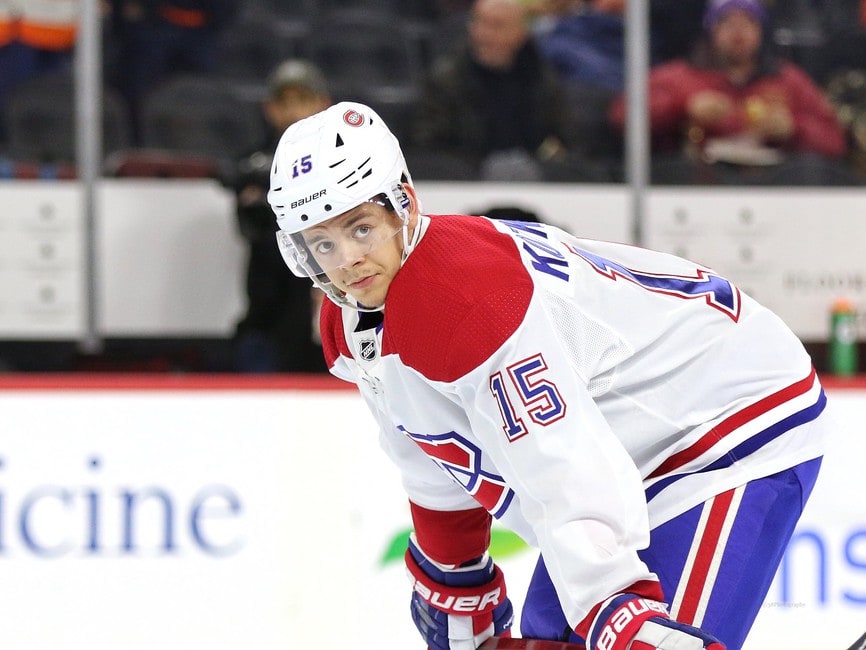 The pace he played with during his rookie season was lacking. As a result of his inability to keep up with the play, Kotkaniemi's defense suffered.
In addition, he was sidelined with a concussion. These setbacks showed in Kotkaniemi's offensive numbers as he finished the season with six goals and eight points in 36 games. His performance made it clear there was still a long way to go.
He changed the narrative the playoffs with physical play and finish, scoring four goals in 10 games. This was a different Kotkaniemi but for next season he will need help.
Canadiens Inconsistency
Patience is required for Suzuki and Kotkaniemi due to the larger team problem of inconsistency. Between Nov. 16 and Jan. 9, the Habs performed poorly and descended to the bottom half of the league after two eight-game losing streaks. In fact, they finished 24th in the league prior to the shutdown.
That said, if the Habs find themselves in a slump in 2020-21, it should be on the veteran leadership core to right the ship, rather than the almost inevitable criticism the two young centers will receive if their play dips in comparison to their play during the playoffs.
Forwards like Tomas Tatar, Jonathan Drouin, Brendan Gallagher and Max Domi, if he returns, will still need to carry the team offensively next season.
Playing in a Reactive Market
Understandably, in a hockey hotbed city like Montreal, poor performances garner tough criticisms which are often directed against star players. Unfortunately at times though, inconsistency and underperformance in the Montreal market can lead to slightly rash and reactive thoughts.
Here, an example would be those who have previously referred to Kotkaniemi as a bust after a poor sophomore showing as a 19-year-old. That is just it, he was 19 years old and coming off several injuries.
Very quickly he was written off as a "flop" by some in the media as he was sent to the Canadiens American Hockey League affiliate Laval Rocket (from 'What the Puck: Will Kotkaniemi turn into another Canadiens draft flop,' The Montreal Gazette – 02/03/2020).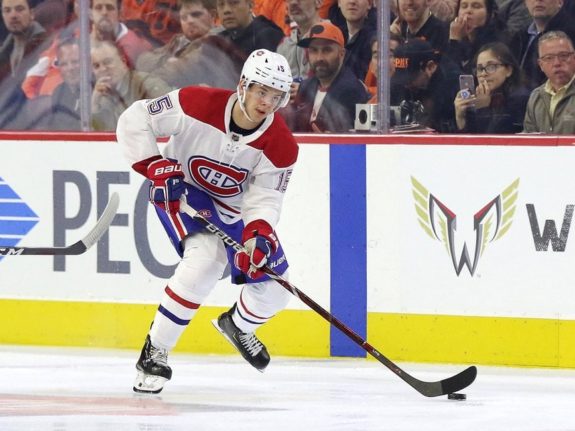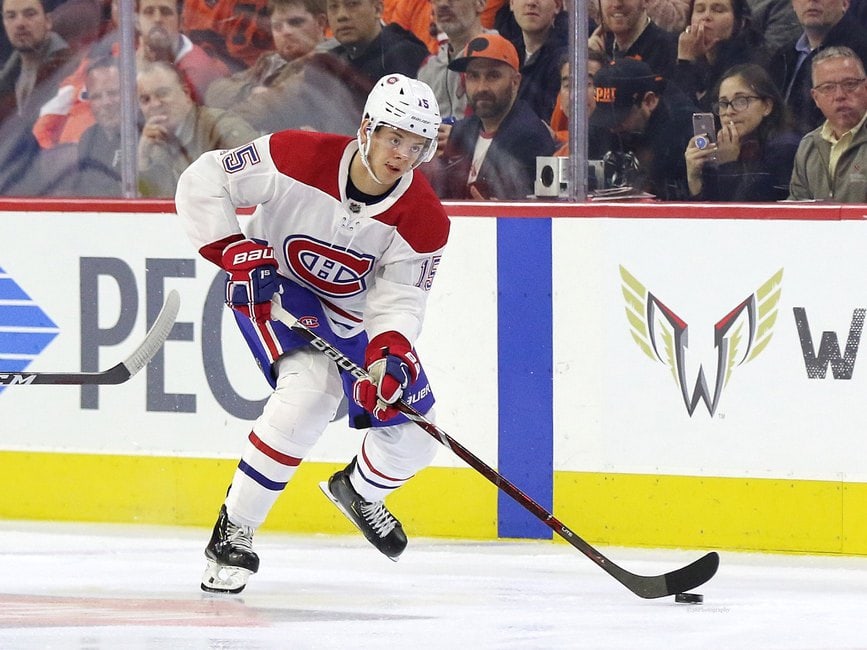 Some months later, after the Canadiens playoff run ended against the Philadelphia Flyers, it was all praise for Kotkaniemi. He managed to change the narrative very quickly with strong play.
But considering how quickly opinions have changed on the young Finnish center this season, there should be a sober reminder that there are no real assurances on what his play will be next season.
Is he bust? That's highly unlikely. But is he ready to partner with Suzuki to become the new face of the franchise? By 2020-21, that is also unlikely. In Habs land, patience needs to be in high demand for next season.
The Desire to Improve
The other positive moving forward is that Suzuki and Kotkaniemi have both expressed the desire and drive to take over this team. If there is anything the 10 playoff games have taught these two, is that they can be difference makers.
My warning for a heeding of expectations on Suzuki and Kotkaniemi is not to suggest that they will not potentially have good seasons. They are trending in the right direction. Instead, it is a call for patience for young players who are still navigating their way through the best league in the world.
Related: The 5 Best Agitators in the NHL
For the 2020-21 season, it should still be on the veterans to carry the reins and be the bearers of consistency. My prediction is that next season will be more of a transition season where Suzuki and Kotkaniemi make positive strides towards becoming forwards one and two.
---
---