Over the past two seasons, the Ottawa 67's have been one of the elite clubs in the Canadian Hockey League posting a record of 100-23-2-5 in that stretch.
Related: The Best NHL PLayers All-Time, By Decade
Under normal circumstances in junior hockey, teams usually aren't good for long stretches of time with the exception of the London Knights who are always Memorial Cup contenders. But, the 67's could be building something special once again.
Who's Leaving?
On the negative side of things, the 67's will have to cope with losing some of the OHL's best players from a season ago. Those names include the likes of Marco Rossi who will be heading back to Switzerland to play professional hockey, Noel Hoefenmayer who has signed an American Hockey League contract with the Toronto Marlies, Austen Keating who is heading to U Sports, and finally, Joeseph Garreffa who signed with the San Jose Barracuda of the AHL.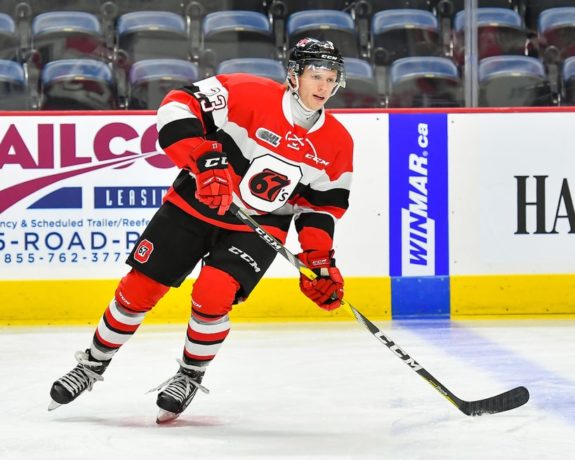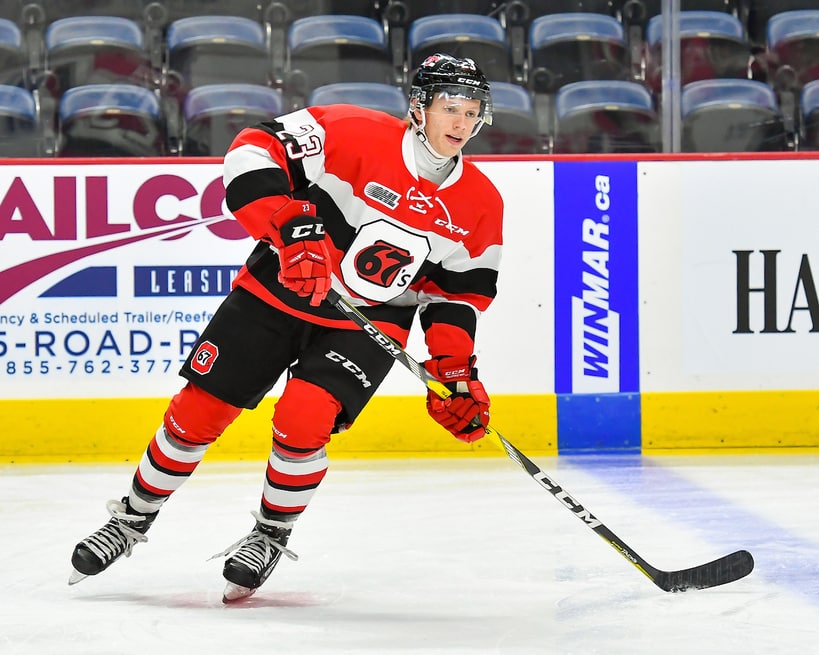 If you know anything about the 67's, you know that those four names were massive contributors to the team and a large part of what made them successful in the pandemic-shortened 2019-20 season.
There are other names that have been confirmed to be leaving the club. It was announced that Daylon Groulx, the club's pickup at the trade deadline last season, had signed a contract to play professional hockey in Switzerland.
But that's not all yet. As are many OHL teams, the 67's are in a peculiar position with their over-age players. Currently, on the roster, they have Merrick Rippon, Mitchell Hoelscher, Felix-Antoine Tourigny, Nikita Okhotyuk, Kevin Bahl, and Cedrick Andree.
Of those players, the 67's will only be able to keep three of them. Bahl should be playing in either the NHL or AHL next season you would expect, but that still hangs in the balance with the New Jersey Devils.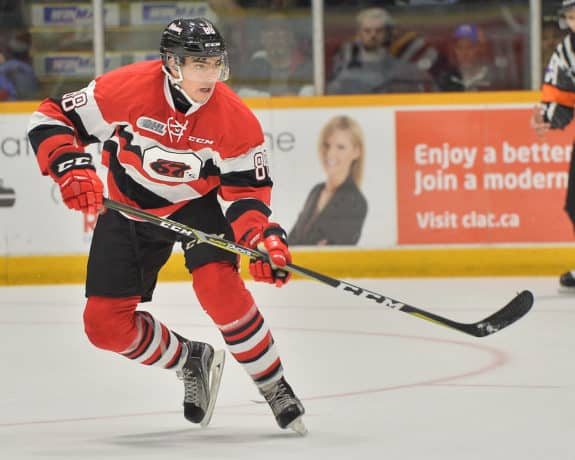 Trading these players could also prove to be challenging. Teams won't be in any rush to trade for over-agers in a season no one can say for sure will happen with the current state of the world, and even if someone does want to trade with you, you likely won't get much.
That being said, the 67's shouldn't be too concerned about getting massive returns with the player pool they already have.
Who's Coming Back?
Other than three of the over-age players that were mentioned before, the 67's will return a whole slew of talent. They had nine rookies play last season. The most notable of those include Jack Beck, Anthony Constantini, Teddy Sawyer, and Jack Matier.
Additionally, the 67's should see Jack Quinn and Graeme Clarke return to Ottawa. These will be the replacements for the superstars leaving this offseason. Quinn scored 52 goals with the 67's last season, and Clarke looked great in his 16 games.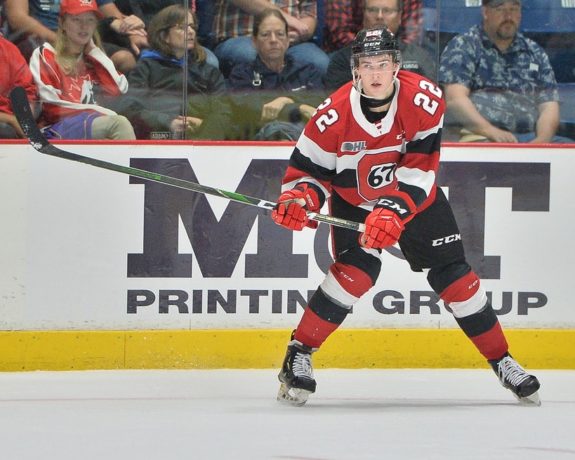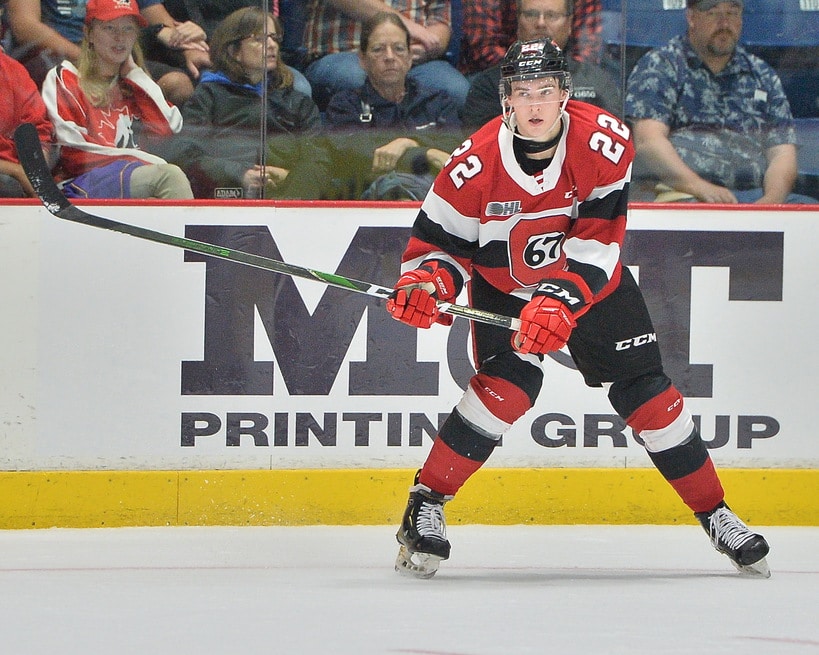 Another name that throws the proverbial wrench into things is Will Cranley, the fourth-ranked North American goalie of the 2020 NHL Entry Draft. As the season wears on, teams like the Oshawa Generals or Sault Ste. Marie Greyhounds could be looking for an upgrade in the net. If Cranley is good enough to help the 67's win games, Cedrick Andree could be made expendable.
Related: Our Free NHL Draft Guide
With other young players looking to take the next step and the players the 67's took in the draft, they have all the pieces to build something special once again. This is a real credit to general manager James Boyd who managed to make all of his acquisitions without trading the team's future.
What Should We Expect?
At best, 67's fans should be looking at a fourth-place finish in the Eastern Conference. The Barrie Colts and Oshawa Generals will likely finish first and second in some order for many people including myself, and other teams including the Kingston Frontenacs should take the next step to be contenders, especially being led by Shane Wright.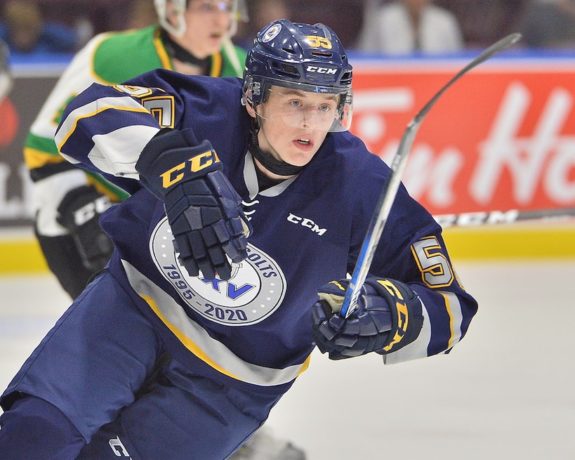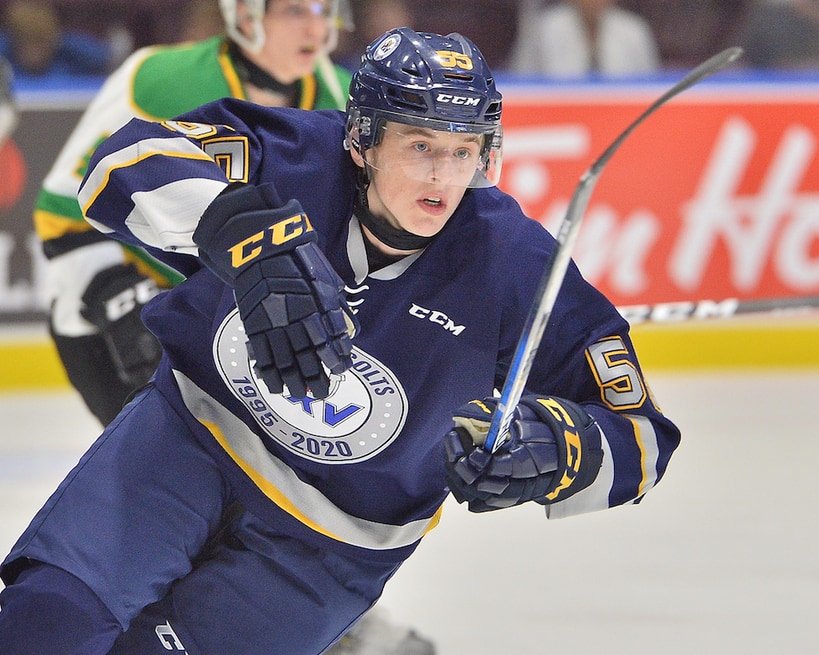 At worst, a sixth or seventh-place finish in the Eastern Conference. This would be if everything went wrong. It would take massive regression for the 67's young talent to see this team as one of the bottom four in the East.
One thing you can certainly expect from this team in the 2020-21 season is plenty of mistakes. It likely won't be the fine-tuned machine is has been the past two years. It should get better and better as the season goes along, but the start could be very shaky.
Related: Top 10 Undersized NHL Players
And finally, you can certainly expect an entertaining brand of hockey. This is a young team that has nothing to lose. This season will showcase the 67's budding stars and create some new ones. They will lose games, but it's poised to be another fun season of 67's hockey.
We still don't know about fans in the stands for the OHL season yet, but if you have the chance to get to a game or watch one on television, definitely do so.
---
---
Currently a journalism student at Algonquin College in Ottawa, I have always had a passion for the OHL and the Ottawa 67's in particular. I have been attending games since I was young, and being involved with sports has always been a dream of mine. Sports writing fits perfectly into that. You can also find me talking and writing other sports (primarily Canadian football) on my website 13thmansports.ca!