We are now a few days removed from the Tampa Bay Lightning winning the Stanley Cup against the Dallas Stars, which means it's now officially the offseason for all 31 NHL teams. One of the most intriguing teams you should pay attention to this offseason is the Detroit Red Wings, who come in with plenty of options and the third-most cap space of any team at ~$27.375 million.
Related: Grading the Red Wings' Last 5 First Rounds
Detroit also has the fourth overall pick to go along with six picks in the first 65 selections of the draft. With plenty of options available, don't be shocked if you see the Red Wings try and sign an offer sheet or two as well. Here are three players I'd like to see the Red Wings give an offer sheet to before next season:
Mathew Barzal (Centre, New York Islanders)
Who wouldn't want Mathew Barzal on their team after the postseason he had with the New York Islanders? In 22 playoff games, the former Seattle Thunderbird had five goals and 12 assists for 17 points with the Isles as they were eliminated in the Eastern Conference Final by the Tampa Bay Lightning. That was after he led the team in scoring during the regular season with 60 points in 68 games.
Mollie Walker of the New York Post noted that Barzal is "gaining crucial experience" and certainly is someone you can trust as a first or second-line center (from 'Mat Barzal gaining crucial experience as Islanders' playoff run goes deeper,' New York Post, 09/08/2020). The Barry Trotz scheme he plays under limits his production slightly, but he could put up 70 to 80 points a year with the Red Wings. Putting him down the middle, along with Dylan Larkin, would give Detroit one of the best 1-2 centre punches in the league that teams would have to take notice of. Getting Barzal out of Long Island won't be easy, though.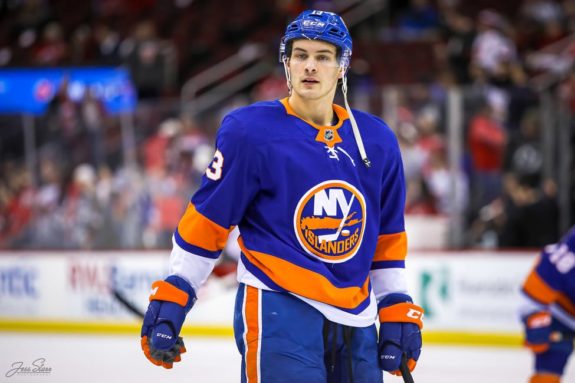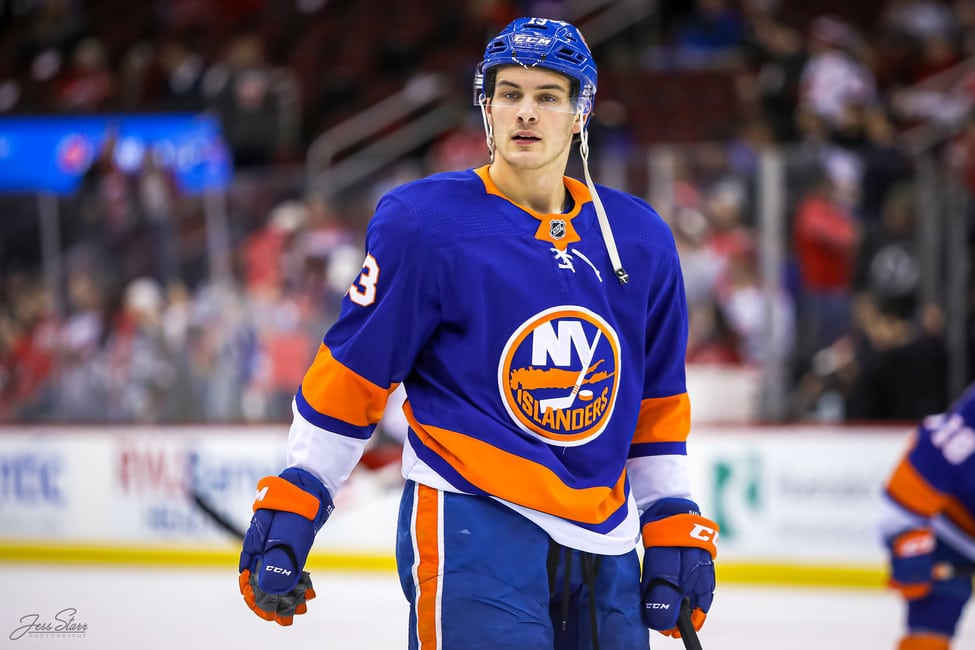 Any offer sheet the Red Wings make, the Islanders can match it, so Detroit will have to make a good enough offer for New York to consider letting him go. If general manager Steve Yzerman offers Barzal a contract with an AAV of $8 million a year, and he signs it, the potential compensation going back to Long Island would be a first-round pick, a second-round pick, and a third-round pick. That could generate interest more than you'd think, considering the Islanders don't have a second-round pick next year. It's unlikely this happens but there's enough intrigue here that it's something to consider.
Max Domi (Forward, Montreal Canadiens)
This is just a fantasy, but my ultimate playoff line would be Max Domi at the centre position with Matthew and Brady Tkachuk on his wings. Again, just a fantasy, but I would love to see all of those guys on the same line during a playoff game. If that can't happen (and it most definitely won't), I would love to see the Red Wings put in an offer sheet for Domi and have the 25-year old move to Hockeytown.
Domi's point totals in his first five seasons are 52, 38, 45, 72, and 44. He scored those most recent 44 points in 71 regular-season games this past season. Montreal Canadiens GM Marc Bergevin said that Domi went away from his strengths this season, playing more of a skill game with power than a power game with a bit of skill. For the Red Wings, I think they would love to have someone with skill and power, and Domi fits the bill for both of those skills.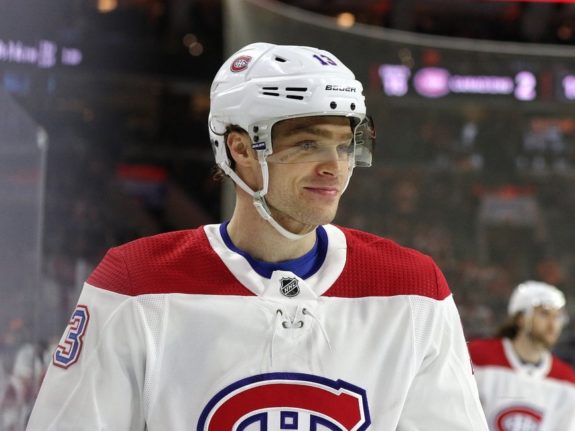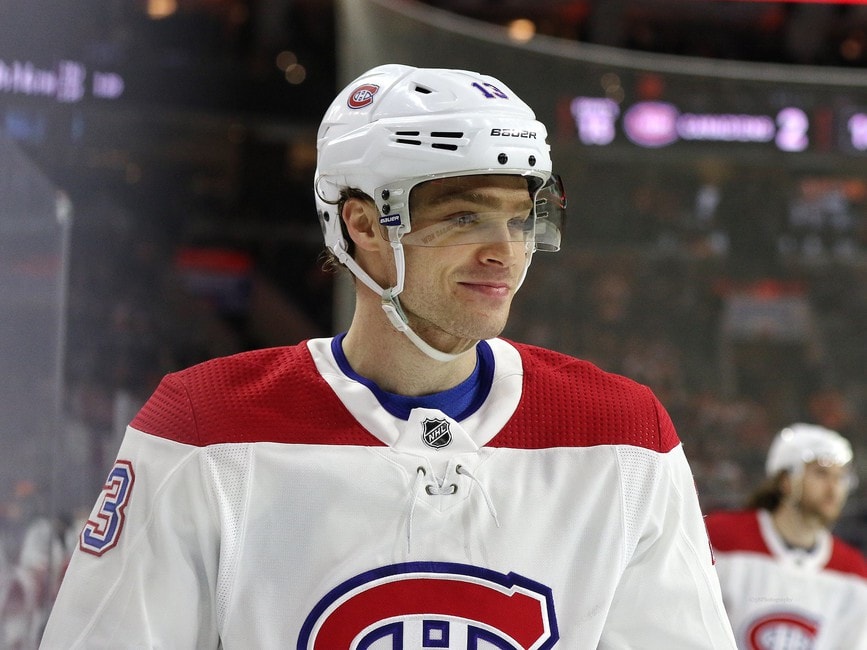 If Detroit wanted to sign Domi for $5 to $6 million a year, it would cost the Red Wings a first-round pick and a third-round pick. Montreal isn't limited in cap space, nor lack draft capital, so it would be surprising if they went through with this move. Bergevin has done stranger things with the Habs, though, so maybe Domi will be wearing a different shade of red next season.
Mikhail Sergachev (Defenseman, Tampa Bay Lightning)
Should the Red Wings make an offer sheet for D-man Mikhail Sergachev, it wouldn't be the first time Yzerman targeted the young player. In June 2017, as GM of the Tampa Bay Lightning, Yzerman traded for Sergachev in exchange for Jonathan Drouin and a conditional pick from the Canadiens. Coincidentally, Bergevin was the GM of the Habs then, so if Domi becomes a Red Wing, it wouldn't be the first time those two made a significant trade with one another.
Related: Worst Trades in Red Wings History
His fellow defence partner Victor Hedman received plenty of praise this postseason, including taking the Conn Smythe Trophy, but Sergachev deserves some appreciation himself. His 6.3 point shares in the regular season were better than Aaron Ekblad, Mitch Marner, and Braden Holtby, He's posted at least 32 points or more in the last three seasons and is only going to get better since he's only 22 years old.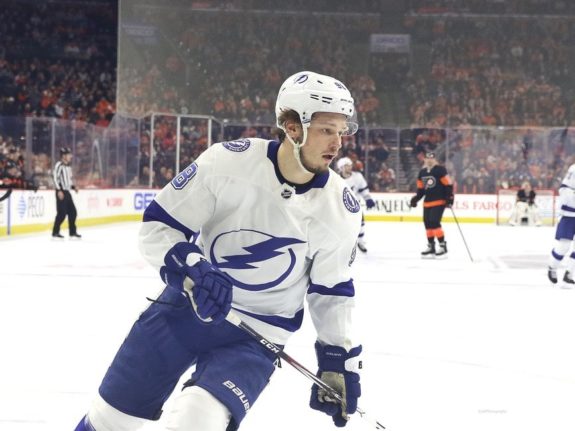 The Lightning are heading into a cap crunch after winning the Cup with only about ~$5.3 million in available cap space and at least five RFAs, including Sergachev, needing to be re-signed. The Red Wings have plenty of cap space and assets to acquire Sergachev if they wanted to, as he would be an ideal fit on their first defense pair, but he's going to be awfully hard to get coming off a Stanley Cup-winning squad.
Will Any of These Offer Sheets Happen?
Maybe. It wouldn't hold my breath on any of these happening but there's certainly a chance we see one of these players receive an offer sheet from the Red Wings. I'd say Domi is more likely to receive an offer sheet, and accept it, than Barzal or Sergachev considering each team's situation and how valuable each player is to their current organization. Although we've only had four offer sheets total in the last 10 years (all of them matched), don't be surprised if we see a few in what should be a weird and wacky offseason.
---
---