The 2022 NHL Draft is still a long way away, but we might already know who the first overall pick is going to be. After being granted exceptional status to play in the OHL during the 2019-20 season, Shane Wright went on to have one of the best seasons an exceptional status rookie has ever had.
Related: 2013 NHL Draft – Where Are They Now?
Wright broke the points per game record set by Connor McDavid in his rookie season and likely would have broken his point total record if not for the COVID-19 shortened season. He would go on to win the Emms Family Award for Rookie of the Year in the OHL for his efforts.
What Makes Wright So Good?
There are so many things that Wright does at a young age that are impressive, and throughout the season, he only became more and more impressive. It goes beyond the sky-high point totals for a rookie. However impressive those numbers may be, what makes him special is everything that allowed him to do that.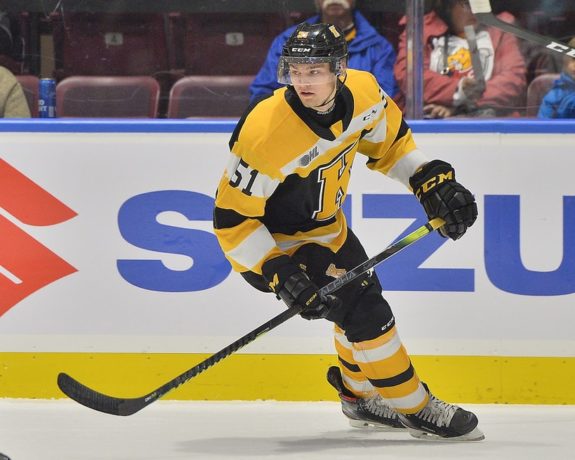 When you look beyond the surface level of things, you will see how smart of a hockey player Wright is. It isn't common to find a 15-year-old who can be one of the smarter players on the ice, but that is exactly what he brings. It seems that he is always making a smart play and getting his teammates involved with the play.
As is evident by his 39 goals in 58 games as an exceptional-status rookie, it's clear that Wright has the shot to be a 50 to 60-goal scorer in the OHL before his junior career is over, but his passing and hockey smarts shouldn't be devalued.
He assisted on 27 goals last season and created countless more chances for his teammates. Sometimes, players on bad hockey teams can put up solid numbers but not be the best players, but with Wright, the Kingston Frontenacs were only competing for a playoff spot because he was there.
Wright entered the 2019-20 season as the player to watch in the OHL, and he showed everyone exactly why. His combination of hockey smarts, his shot, his skating, and his passing left people stunned at times, and the best hockey is yet to come for this young kid.
Already a Leader
Midway through the 2019-20 season, the Frontenacs named Wright an alternate captain of the team. At the age of 15, he has proven to be an effective leader in the locker room, something that many players are never able to do.
This speaks volumes about who Wright is, not only as a player but also as a person and teammate. With many young stars, you might have to worry about the "all about me" attitude or work ethic. None of those things are an issue with him.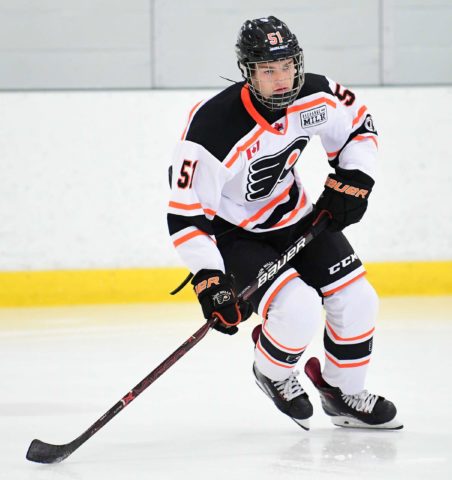 "Although Shane is a young player, he has earned the privilege of having a letter on his jersey," Kingston general manager Darren Keily said in a prepared statement.
Wright checks many of the boxes already, and then you can add "leader" to that list. Finding a player this young who can be considered enough of a leader to earn a letter in the OHL this early in his career is certainly something that shouldn't be overlooked. It's evident that he is nearly the total package at the age of 15.
Who Else Is in This Draft?
It's difficult to know much about this draft class so far, but what we do know is that there appear to be three names that stand out from the rest. Obviously, the name considered to be at the top right now is Wright, but we should see Matthew Savoie and Brad Lambert emerge as stars sooner rather than later.
Savoie was looking to become the first exceptional status rookie in the Western Hockey League last season, but he was unable to get it. That honor has since gone to Connor Bedard, who was drafted by the Regina Pats.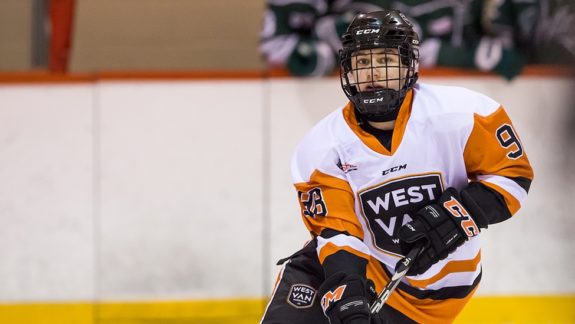 Savoie played part-time with the Winnipeg Ice last season and scored 7 points in 22 games with the club. Playing with Canada in U17, he scored six points in six games. Playing with his own age group, he scored 52 points in 22 games.
Related: 2006 NHL Draft – 5 Forgotten Picks
As for Lambert, it appears that he will be sticking in Finland for the time being. He was drafted by the Saskatoon Blades in the CHL Import Draft and would play there should he choose to come to Canada. He has never reached an incredibly high point total, but he played U20 in Finland last season and scored 38 points in 42 games. Considering that's the same age group that Wright is playing in, it's rather impressive.
We are still a long way out from this draft, and so many things will still happen between now and then, but as of right now, Wright is head-and-shoulders above the competition and is the clear favourite to be the first overall pick. If your favourite team is in the 2022 draft lottery, you will be praying that they can scoop up Wright.
---
---
Currently a journalism student at Algonquin College in Ottawa, I have always had a passion for the OHL and the Ottawa 67's in particular. I have been attending games since I was young, and being involved with sports has always been a dream of mine. Sports writing fits perfectly into that. You can also find me talking and writing other sports (primarily Canadian football) on my website 13thmansports.ca!