The Montreal Canadiens opened their training camp ahead of the 2020-21 season on Sunday with physicals, medical exams, and the creation of promotional content with the players. Opening day also included a press conference with general manager Marc Bergevin. On the heels of his fruitful offseason, expectations are high in Montreal for the first time in a while, both internally and outside the organization.
Here are some storylines to follow over the next nine days until the Habs open against the Toronto Maple Leafs on Jan. 13.
What Will the Top-Six Look Like?
For fans, training camp is all about forward lines and defense pairings. Considering how many new faces head coach Claude Julien must integrate into his lineup, it will be especially interesting to see what combinations he comes up with when the players hit the ice for the first time on Monday.
Related: Montreal Canadiens' 2020-21 Season Predictions
Will Josh Anderson start on a line with Jonathan Drouin and Nick Suzuki as many have predicted? Or will the highly effective trio of Phillip Danault, Brendan Gallagher, and Tomas Tatar be split up to incorporate the Canadiens' new power forward?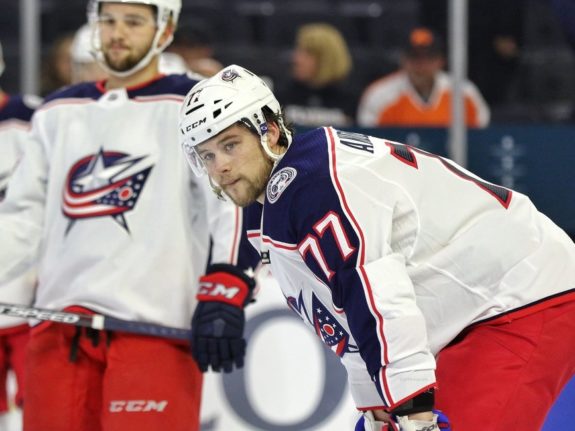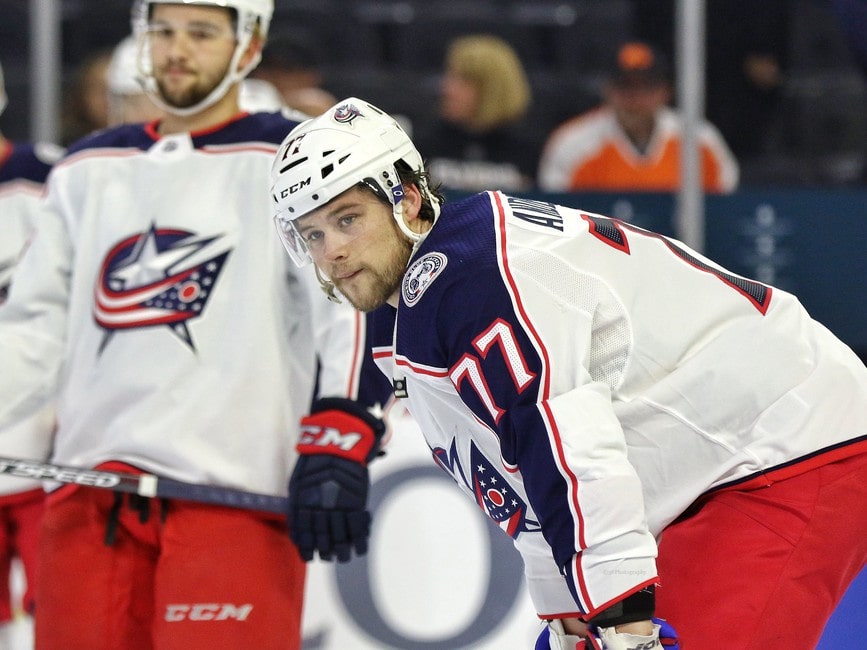 Entering his third year in the NHL, 20-year-old Jesperi Kotkaniemi will get an upgrade on his wings thanks to the depth Bergevin has built on his roster. Perhaps in the form of free agent signing Tyler Toffoli. His ability to find open ice to get high-grade scoring chances could make him a great match for the young centreman who is being counted on to play at the same level as he did in the postseason.
If Julien chooses to keep the Danault line together, Kotkaniemi and potentially Toffoli would likely make up the third line, which is a result of the team's improved depth.
We'll also see how Anderson and Toffoli will be featured on the power play which is almost just as important as their place at 5-on-5 given how poor the Habs have been with the man advantage over the past few years. 
Bergevin is fully aware of the challenges that come with bringing in a lot of newcomers during a shortened training camp.
"It's going to be a little tricky, but we're in the same boat as every other team. The good thing we have going for us is that the teams we play from the get-go are Toronto, Edmonton and Vancouver. Those teams started at the same time as we did. Ottawa started a little earlier, but it's basically the same for everyone. It'll be equal to start the season, especially early on," Bergevin said.
Who Will Alexander Romanov Be Paired With?
On defense, all eyes will be on rookie Alexander Romanov who will be looking to crack the opening night roster. If he does, who will his partner be? Could he even move up from the third pair to play alongside Jeff Petry or Shea Weber?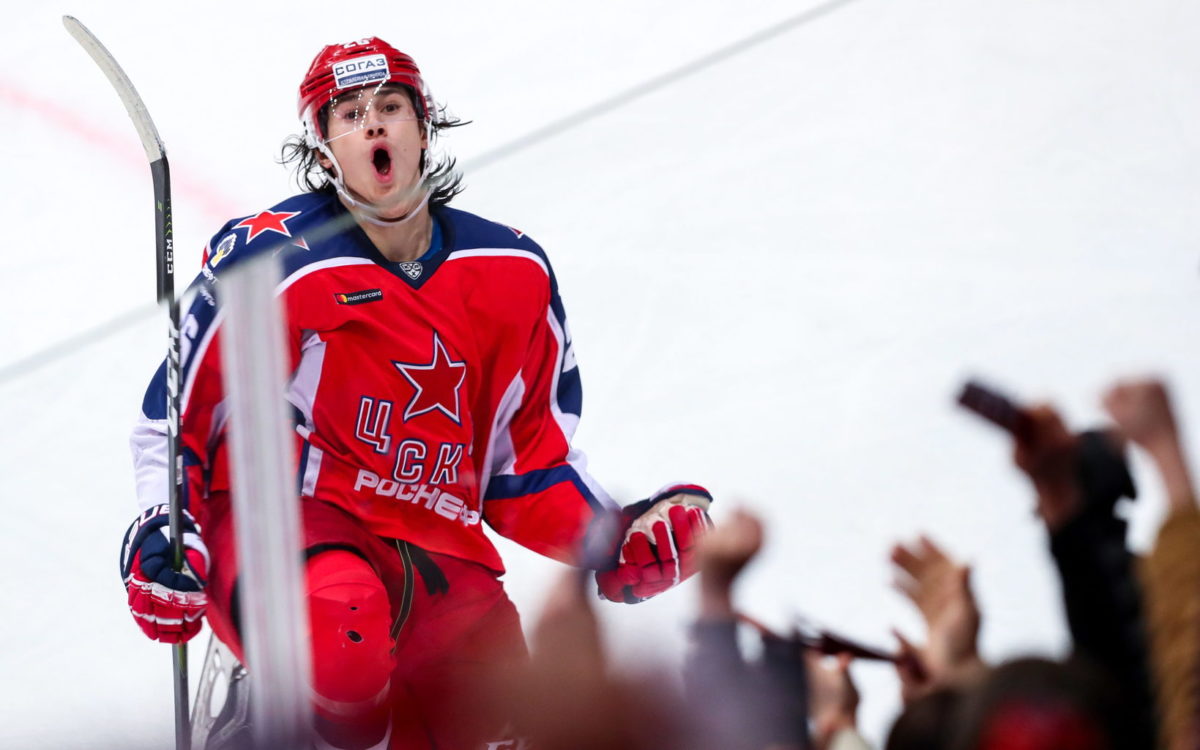 That may be a big ask for a player getting his first taste of the NHL even though it's well-known that management and the coaching staff are very high on their top prospect. The 20-year-old brings energy, physicality, and swift skating to the equation, but where he plays in the lineup may be dictated by how much offense the coaches think he can generate, but they won't rush him.
If Romanov is ready for a top-4 role and moves the likes of Joel Edmundson and Brett Kulak down the depth chart, that will make the Canadiens even better. He'll be one of the most intriguing players to follow during training camp.
Which Players Will Be on the Taxi Squad?
Better depth means that tough decisions will need to be made when comes to the final roster spots and which players will make up the taxi squad.
Related: Likeliest Canadiens to Form Taxi Squad in 2020-21
Will recently signed veteran forwards Corey Perry and Michael Frolik be suiting up on opening night or will they be among the reserves? Can a young player like Jake Evans, Cale Fleury, Noah Juulsen or Ryan Poehling make the final roster?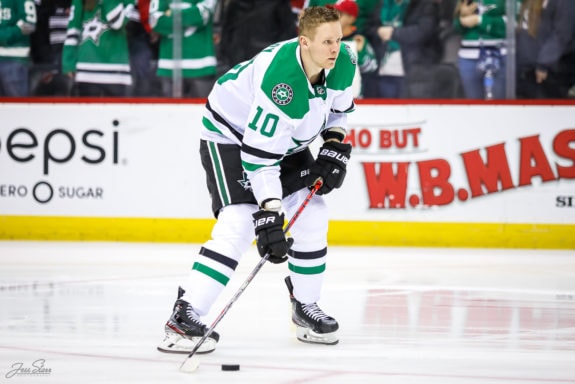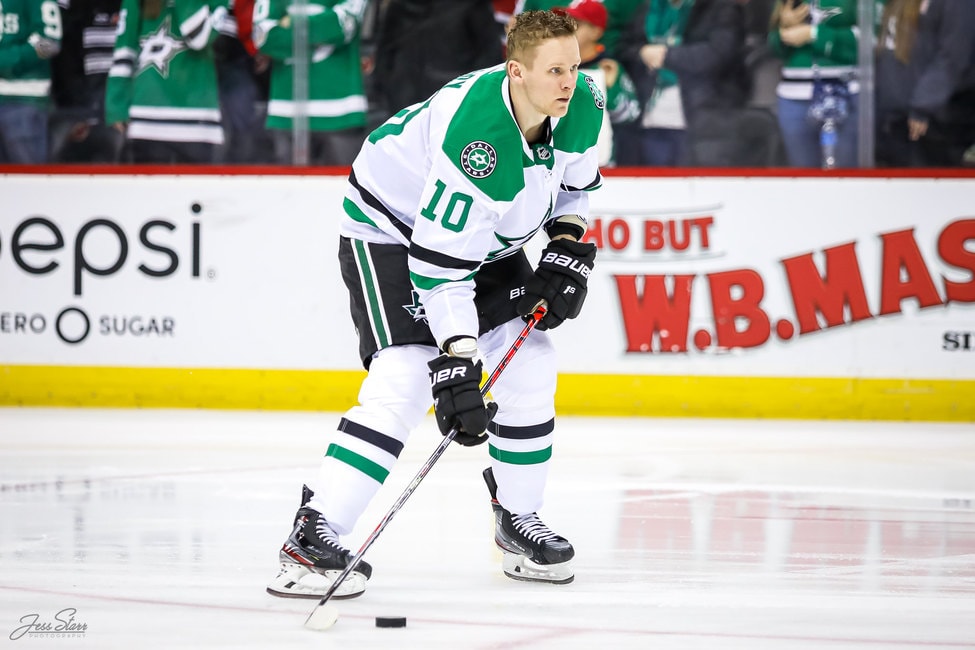 If those youngsters don't make the cut, it will be interesting to see if Bergevin decides to put them on the taxi squad or send them down to the AHL with the Laval Rocket. Particularly former first-round pick Juulsen, who would have to go through waivers before being reassigned to Laval. There is a strong possibility that he would be claimed despite his recent health woes.
Management has plenty of options to assemble the team, it's just a matter of which ones are chosen and what the repercussions will be on the depth chart.
"We mean business, we're here to win, and we could play any way you want to play," Bergevin said.
What Moves Will Marc Bergevin Make to Become Cap Compliant?
Roster decisions over the coming days and into the season will be largely influenced by the Canadiens' delicate salary cap situation.
Bergevin indicated on Sunday that the team won't be able to start the season with a full 23-man roster given these constraints and it's something he will have to manage daily by utilizing the taxi squad and sending players to Laval.
It's probably a foregone conclusion that Jordan Weal will either be waved or put on the taxi squad, but we may also see some surprising names placed on the wire or the squad throughout the season just so that the Habs can remain compliant. Might Paul Byron and his $3.4 million cap hit be one of those surprises at some point?
As always, there is never a dull moment for Bergevin and the Canadiens and this year's training camp promises to be no different. But regardless of the moves to be made, the GM has made it clear that he expects his team to contend in 2020-21 and that is a refreshing change in message compared to the past several seasons.
---
---