The 2022-23 season marked a new chapter for the Vancouver Canucks when they hired Rick Tocchet to replace Bruce Boudreau as their head coach. Tocchet, a former NHL player, and experienced coach, brought a wealth of knowledge and a fresh perspective to a team that had struggled in recent years. His leadership skills, strategic acumen, and ability to connect with players were instrumental in the Canucks' impressive resurgence in the latter third of last season.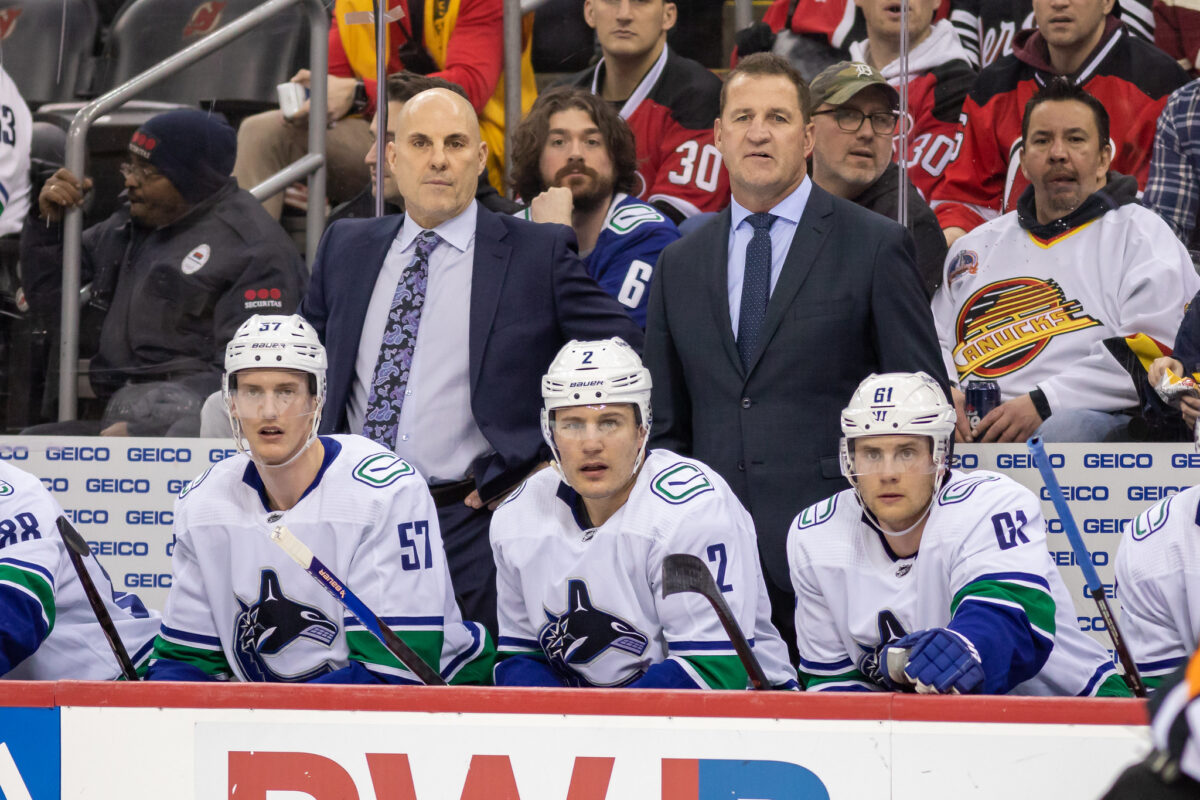 Upon his arrival, Tocchet immediately set out to revitalize the team culture in Vancouver. Recognizing the importance of building strong relationships, he fostered an environment of open communication and trust among players and staff. Tocchet emphasized accountability and instilled a winning mentality within the team, inspiring them to raise their level of play.
Revitalized Team Culture
Tocchet's strong communication skills and ability to motivate players played a vital role in fostering a winning mindset. He instilled a sense of belief and confidence in the team, encouraging them to play with determination and resilience, even in the face of adversity. This shift in mindset positively impacted the Canucks' performance, particularly during crucial late-game situations.
Related: Revisiting Rick Tocchet's First 20 Games as Head Coach
---
Latest News & Highlights
---
One of the best examples of this was the play of Ethan Bear after Tocchet's arrival. He had a solid impact on puck possession, with a 50.18% Corsi that ranked sixth among Canucks who played at least 15 games in the second half of the season. It certainly helped that he played a lot with Quinn Hughes, but he also made other defensemen better. Arguably, Bear was the Canucks' most effective defensive defenseman, even when facing elite competition.
Strategic Brilliance
When Thatcher Demko returned from injury, he seemed like a completely different goaltender than the one who started the season. The Canuck's new defensive structure under Tocchet made Demko's job easier, but Demko also complemented the defensive structure with his excellent goaltending.
Related: Canuck's Elias Pettersson
J.T. Miller was another beneficiary of Tocchet's coaching, and he played much better in the second half of the season. His point production at 5-on-5 jumped up, and he was more attentive defensively. He dominated the faceoff dot, winning 56.6% of his draws, and scored five shorthanded goals in the second half of the season.
Under Tocchet's guidance, the Canucks implemented a more structured defensive system, leading to reduced goals against and improved penalty killing. His attention to detail and meticulous game planning allowed the team to exploit opponents' weaknesses and neutralize their strengths effectively.
Player Development and Maximizing Potential
Tocchet's arrival also saw notable developments in other players' performances and growth. He prioritized individual player development, providing guidance and support to help players reach their full potential. Tocchet's hands-on approach and personalized coaching strategies allowed younger players to flourish and established veterans to rediscover their best form.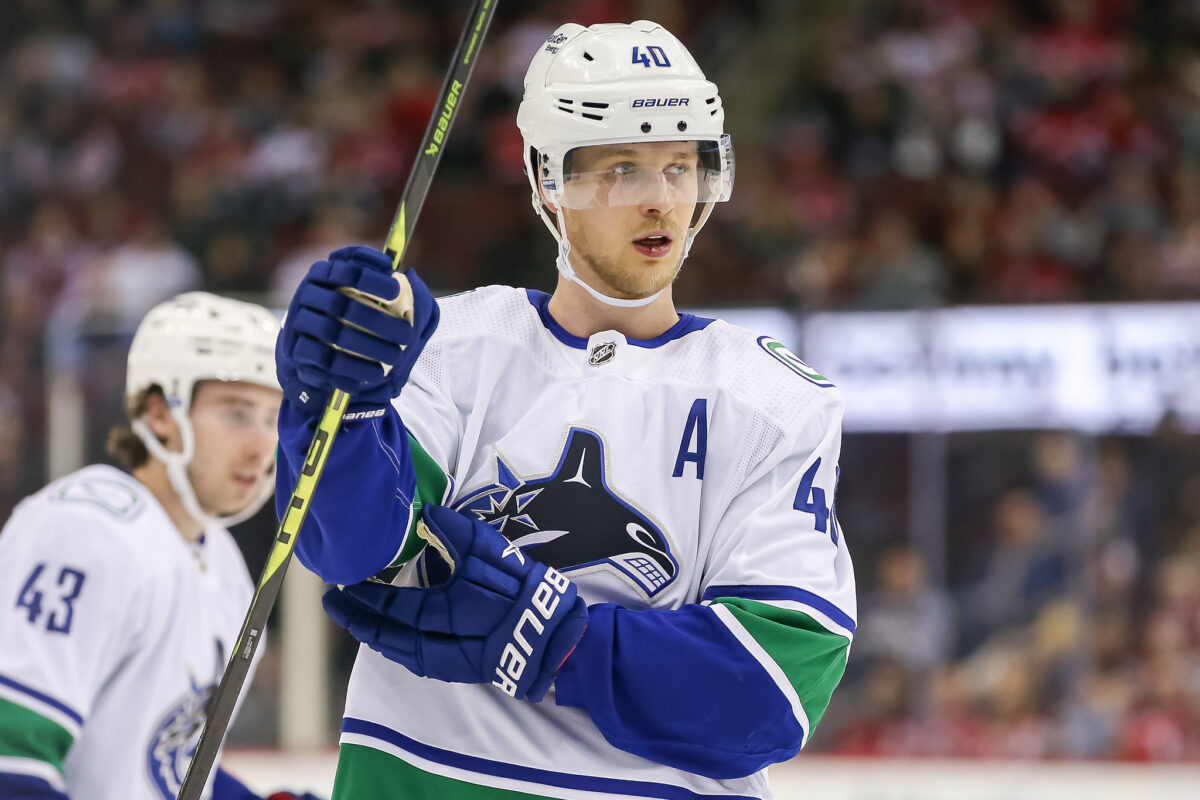 Notably, Tocchet worked closely with Elias Pettersson, who rebounded from a challenging previous season and reemerged as an offensive force. Tocchet's guidance and trust in Pettersson's abilities played a pivotal role in the young centre's resurgence. In addition to Pettersson, several other players stepped up their game during this period. Brock Boeser continued to be a consistent offensive threat, while Hughes displayed his exceptional skating and playmaking abilities from the blue line. The emergence of young forwards Vitali Kravtsov and Vasily Podkolzin provided an injection of energy and depth to the forward lines, further enhancing the team's offensive capabilities.
Improved Results and Postseason Aspirations
Under Tocchet's guidance, the Canucks experienced a dramatic upswing in their winning percentage, improving from a .424 percentage under Boudreau to Tocchet's .611 winning percentage during the 2022-23 season. The team showcased a renewed sense of competitiveness, earning crucial victories and climbing in the standings. If the Canucks can carry Tocchet's percentage into the 2023-24 season, they would finish with over 100 points, certainly enough to make it into the 2024 Postseason.
Final Grade for Rick Tocchet: A
Tocchet's arrival as the head coach of the Canucks in the 2022-23 season was marked by revitalized team culture, strategic brilliance, player development, and improved results. His ability to connect with players and implement effective strategies reinvigorated the organization. His impact extended beyond the team's on-ice performance, as he played a crucial role in the development and growth of individual players. The Canucks and their fans have reason to be optimistic about the future, thanks in no small part to Tocchet's impactful coaching debut.
---
---