Rick Tocchet has now been head coach of the Vancouver Canucks for 20 games, and it is hard to argue against the notion that the team hasn't improved. From their 11-7-2 record to the overall way they have played on the ice, it looks as though the team is buying into his game plan and desire to play with more structure. Here is a breakdown of how the Canucks have played since he took over on Jan. 22, 2023.
Even Strength Defence
It is safe to say that the Canucks have become a stronger defensive team under Tocchet compared to the first 46 games with Bruce Boudreau in charge. While their first few games under the new head coach were a bit shaky, the defensive structure of the team has continued to get better to the point where they have allowed 30 or more even-strength shots once in their last ten games. Vancouver has also held the opposition to three or fewer even-strength goals in each of the past 11 games and 15 of the past 20 games overall.
| | | |
| --- | --- | --- |
| | Under Bruce Boudreau (46 Games) | Under Rick Tocchet (20 Games) |
| Goals Against Per 60 | 3.24 | 2.97 |
| Shots Against Per 60 | 31.71 | 26.72 |
| High Danger Chances Against Per 60 | 13.1 | 11.4 |
| Team Save Percentage | 89.79 | 88.89 |
While Thatcher Demko returning from injury has helped the Canucks keep the opposition off the scoresheet, he hasn't been the sole reason behind the turnaround. As listed in the table above, they actually have a lower team save percentage at even strength under Tocchet yet have given up 0.27 fewer goals per 60 than under Boudreau. The reason is simple, fewer pucks are making their way to the net.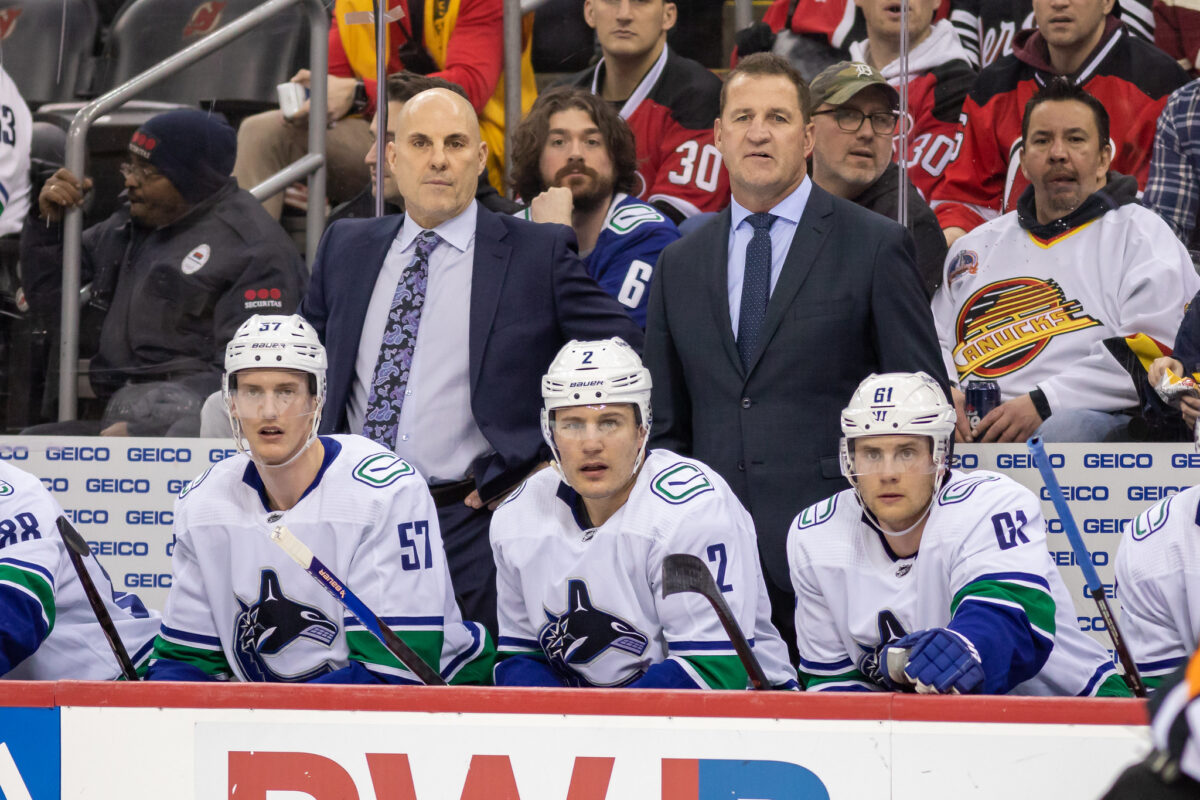 Since Tocchet's takeover behind the bench, the Canucks have allowed 4.99 fewer shots against per 60. They have also allowed 1.7 fewer high-danger chances against per 60, which has caused less stress on the goaltenders. The reason behind this success is that players understand where they need to be positionally and move with the puck rather than skating around trying to chase the opposition. The defence has also done a good job at collecting rebounds or boxing out their check in order to deny second and third opportunities in front of the net. Lastly, the team as a whole has done a better job clogging up the middle of the ice and preventing cross-crease passes that lead to high-danger chances. At even strength, the system is working regardless of who is on the ice, which is a good indicator that the team's recent success can be translated to next season.
Related: Canucks: 7 Things From Rick Tocchet's First 7 Games
---
Latest News & Highlights
---
Maybe the biggest testament to how successful Tocchet's system has been is that even American Hockey League (AHL) players can play well when inserted into the lineup. Over the Canucks' current five-game winning streak, half of their defence core has been made up of players who have spent the majority of the season in the AHL, those being Christian Wolanin, Noah Juulsen and Guillaume Brisebois. Kyle Burroughs and Tyler Myers have also played extremely well, while Quinn Hughes continues to dominate shift after shift. The Canucks finally have alignment throughout the organization, and it is paying off, as evidenced by the fact they can call up players and still have success at the NHL level.
Even Strength Offence
Some of the concern when Tocchet took over was directed at whether or not his focus on the defensive game would decrease the team's offensive production. At even strength, that has not been the case, as Vancouver has produced 0.06 more goals per 60 than under Boudreau. They are also creating 1.7 more high-danger chances per 60 and are scoring more goals despite getting fewer shots on the net. This is one of the areas that may be less sustainable next season, but it is dependent on what type of roster the Canucks create for 2023-24.
| | | |
| --- | --- | --- |
| | Under Bruce Boudreau | Under Rick Tocchet |
| Goals For Per 60 | 2.85 | 2.91 |
| Shots For Per 60 | 29.06 | 28.68 |
| High Danger Chances For Per 60 | 10.83 | 12.53 |
| Team Shooting Percentage | 9.82% | 10.94% |
Some factors that have helped Vancouver's offence under Tocchet are the forecheck and transition game. The Canucks are playing as a unit and look more organized when moving the puck up the ice or trying to create turnovers in the offensive end. Players are also sealing off the boards better, so defenders can't clear the puck out and have one or two players at the blue line to keep the pucks that may get past the first wave of forecheckers in the zone. These little details have made a big impact and are making Vancouver a more difficult team to play against.
Related: NHL Rebuild Rankings: Which Teams Are Closest to Contending?
The biggest reason for the Canucks' success recently is the willingness of players to crash the crease and tip pucks from the point. Under Boudreau, only 7.7% of shots were labelled as deflected, while with Tocchet, that number has jumped to 29.4%. Tip in chances have also seen an increase from 22.7% to 24.1% of the total shots recorded. Instead of playing on the outside and just getting the puck on the net, Vancouver's players are creating havoc in front of the net and making life difficult on the opposition's goaltenders. They are playing a more aggressive style, which so far has had a positive result on the scoreboard.
Power Play
The power play is the only area that has seen a big decline over the past 20 games, but that is understandable. With Bo Horvat being traded away and players being moved between the two units on a week-to-week basis, it is going to take time for the two units to find some chemistry together. Despite all the changes, they rank 14th across the NHL since the coaching swap showing that while goal totals are down, Vancouver is still considered to have an above-average power play in the league.
| | | |
| --- | --- | --- |
| | Under Bruce Boudreau | Under Rick Tocchet |
| Power Play Percentage | 23.6% | 20.6% |
| Goals For | 37 | 13 |
| Goals Against | 9 | 2 |
| High Danger Chances For Per 60 | 29.15 | 24.42 |
When the Canucks power play is on the ice, it is clear they miss Horvat in the bumper position. The now New York Islander is one of the best in the league at snapping home one-timers from just above the crease, and Vancouver hasn't fully adjusted to that option not being available. They also need Elias Pettersson, J.T. Miller, and Hughes to get more shots on goal rather than only shooting if they have a perfect shooting lane. They have a good foundation going into next season but expect the power play to look a lot different with players being moved in and out of the organization during the offseason.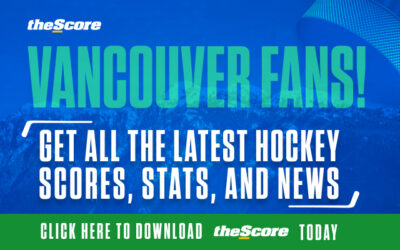 Down the stretch, one thing that would be beneficial is for the Canucks to play their second unit on a more consistent basis. Not only would this help decrease Pettersson, Miller and Hughes' ice time, but it also gives other players the opportunity to show they can produce with the man advantage. With most of the attention set on next season, knowing that the team has a strong second power play unit could play a big factor in the overall success of the 2023-24 season.
Penalty Kill
While the penalty kill still needs a ton of work, there has been some progress made. As the Canucks have gotten used to the system, their shorthanded units have gotten better. Over the past 12 games, they have posted an 83.3% efficiency rate and have outscored the opposition 7-6 during the 36 penalty kills. Just like at even strength, this group has bought into Tocchet and his staff's game plan and should finish above 70% for the year on the penalty kill.
| | | |
| --- | --- | --- |
| | Under Bruce Boudreau | Under Rick Tocchet |
| Penalty Kill Percentage | 65.9% | 74.6% |
| Goals For | 2 | 9 |
| Goals Against | 45 | 16 |
| High Danger Scoring Chances Against Per 60 | 30.44 | 23.01 |
The other part of the penalty kill that needs to be discussed is the Canucks' ability to flip the script and score shorthanded. To put into perspective just how ridiculous scoring nine shorthanded goals in a 20-game period is, Vancouver is tied for fourth with the Dallas Stars, who have played 68 games this season. That is a pace of 36.9 shorthanded goals over an 82-game season which would be tied with or just over the record set by the Edmonton Oilers in 1983-84, who boasted a roster of Wayne Gretzky, Paul Coffey, Jari Kurri, Mark Messier, and Glen Anderson.
It is unrealistic to believe the Canucks can maintain this pace over an 82-game season, but it is not realistic to think they can be a top-five team next season in shorthanded goals as well as penalty kill efficiency. Once again, though, it is about consistency and whether or not this team can perform when the pressure of a playoff race is on them. If they can keep up this pace over the final 16 games of the season, fans should at least feel optimistic heading into the season.
Individual Player Success
As for individual player success, it is clear the teams' star players have stepped up under Tocchet. Pettersson ranks seventh in points since Jan. 22, 2023, while only five players have more goals than Andrei Kuzmenko's 14. The biggest difference in play, though, is Miller, who has started to show why he was given a massive extension this past offseason, as he is playing well not just in the offensive zone but defensively as well. Add in Hughes continuing to play like one of the best defencemen across the NHL, and it is clear why the Canucks have been so successful, especially over the past five games.
| | | |
| --- | --- | --- |
| | Under Bruce Boudreau | Under Rick Tocchet |
| Elias Pettersson | 44 Games Played, 19 Goals, 35 Assists, 54 Points, 1.23 Points Per Game | 20 Games Played, 11 Goals, 18 Assists, 29 Points, 1.45 Points Per Game |
| J.T. Miller | 46 Games Played, 18 Goals, 23 Assists, 41 Points, 0.89 Points Per Game | 19 Games Played, 7 Goals, 14 Assists, 21 Points, 1.11 Points Per Game |
| Quinn Hughes | 42 Games Played, 4 Goals, 38 Assists, 42 Points, 1.00 Points Per Game | 20 Games Played, 1 Goal, 18 Assists, 19 Points, 0.95 Points Per Game |
| Andrei Kuzmenko | 45 Games Played, 19 Goals, 22 Assists, 41 Points, 0.91 Points Per Game | 20 Games Played, 14 Goals, 5 Assists, 19 Points, 0.95 Points Per Game |
It is not just the star players that have stepped up. As mentioned, the defence has been playing very well while Brock Boeser, Anthony Beauvillier, and Conor Garland are stepping up for this team on a consistent basis. The biggest surprise, though, is the play of bottom-six players like Dakota Joshua, Nils Aman, Vasily Podkolzin, and Phillip Di Giuseppe. The four have combined for 12 goals and continue to impress on a nightly basis. They are buying into the system and should add some valuable forward depth to this Canucks team next season.
Related: Time for JT Miller to Prove Himself with the Canucks
Lastly is the play of Demko who has been outstanding since returning from injury. The Canucks starter has posted a 5-1 record along with a .928 save percentage and a goals-against average of 2.17. While he will want to play every game, it is important Vancouver manages his starts to avoid another injury this season. He will be one of the biggest keys to the Canucks' success next season but hopefully, will not be forced to make as many difficult saves as he has in the past.
Overall Grade Over Last 20 Games: B
While it hasn't been a perfect 20 games, the Canucks are trending in the right direction as their season comes to a close. They continue to push despite being out of the playoff race and are showing fans they are committed to the new system and the way this organization wants them to play. Now, they need to prove they can transition this play into next season as fans have become impatient and want to see playoff hockey in Vancouver.
Advanced Analytics Provided By Natural Stat Trick