Life is pretty good for the Edmonton Oilers and its fanbase right now. With a big Tuesday night win, they have surpassed the Seattle Kraken for third place in the Pacific Division and have won five of their past seven outings.
---
---
But while there are plenty of positives, goaltending remains a concern. After five straight starts in which he allowed a combined 24 goals, Jack Campbell has been stapled to the bench in favor of Stuart Skinner. The latter has played, though having to rely on the rookie so heavily isn't ideal for a team with Stanley Cup aspirations.
Related: 7 Cool Things About Leon Draisaitl
Nevertheless, with the trade deadline having come and gone, there is no help coming to step in and replace the struggling Campbell this season. In a perfect world, he would get another opportunity and take advantage of it, but based on what we have seen to this point, it is hard to envision that happening. So, with that said, it appears the Oilers' goaltending is what it is this season. However, that doesn't mean things won't change over the summer.
Flyers Could Make Hart Available
After yet another disappointing season, the Philadelphia Flyers appear set to blow things up in the summer and are even reportedly willing to move goaltender Carter Hart for the right price, according to a recent report from Elliotte Friedman. The now 24-year-old was viewed as the league's most promising young netminder just a few short years ago but has struggled to develop into the star most had envisioned to this point. (from 'Sam Carchidi: Rookie Carter Hart alters Philadelphia Flyers' goaltending outlook,' Toronto Star, 12/22/18).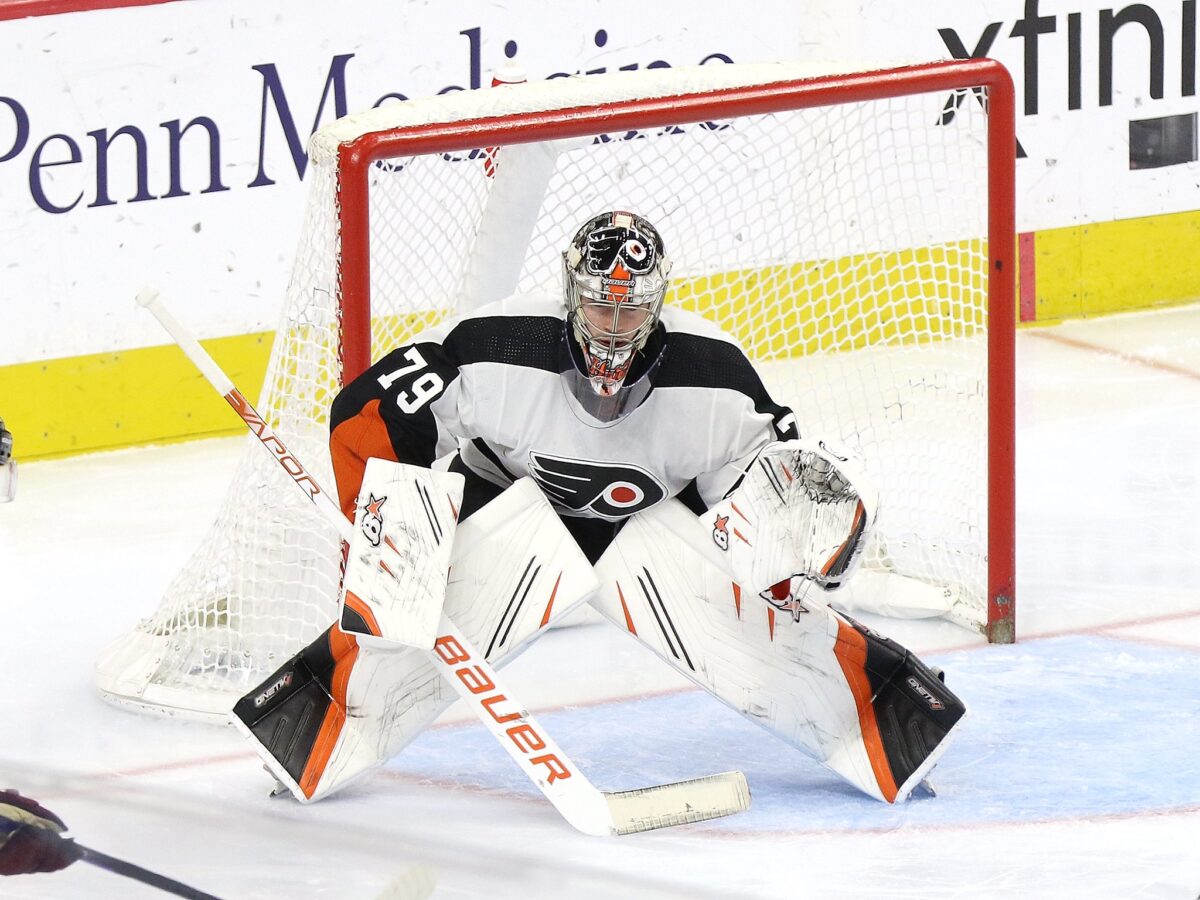 Of course, plenty, if not all, of Hart's struggles have to do with the team in front of him, as he has not been put in a position to succeed behind a poorly built roster. He is still very young, meaning that if he is up for grabs this summer, several teams will show interest, as there is still a ton of untapped potential in the Sherwood Park native.
---
Latest News & Highlights
---
While acquiring Hart wouldn't be easy for the Oilers to pull off, it is something they should be looking into. Not only is he a local talent who would likely marvel at the thought of playing in front of friends and family, but he could form a phenomenal young goaltending duo along with Skinner. His $3.79 million cap hit continues through the 2023-24 season, at which point he will still be under team control as a restricted free agent. Suffice to say, there is plenty to be interested in here for not only the Oilers but a number of other teams who could use an upgrade in the crease.
Oilers Would Need to Move Campbell
While moving Campbell would be no easy feat, it's something the Oilers will likely be considering this offseason, whether they have their eyes on Hart or not. He simply makes too much money in far too important of a position, one which general manager Ken Holland needs to do his best to upgrade. With that said, that money, which is a $5 million cap hit through the end of the 2026-27 season, won't be easy to move, given how he has played.
What Holland and the Oilers will need to try and do when moving Campbell this summer is find a team who is either desperate enough for goaltending help that they hope for a bounce back from the 31-year-old or perhaps find a partner who is in the very early stages of a rebuild and are willing to take on his contract in exchange for picks and/or prospects.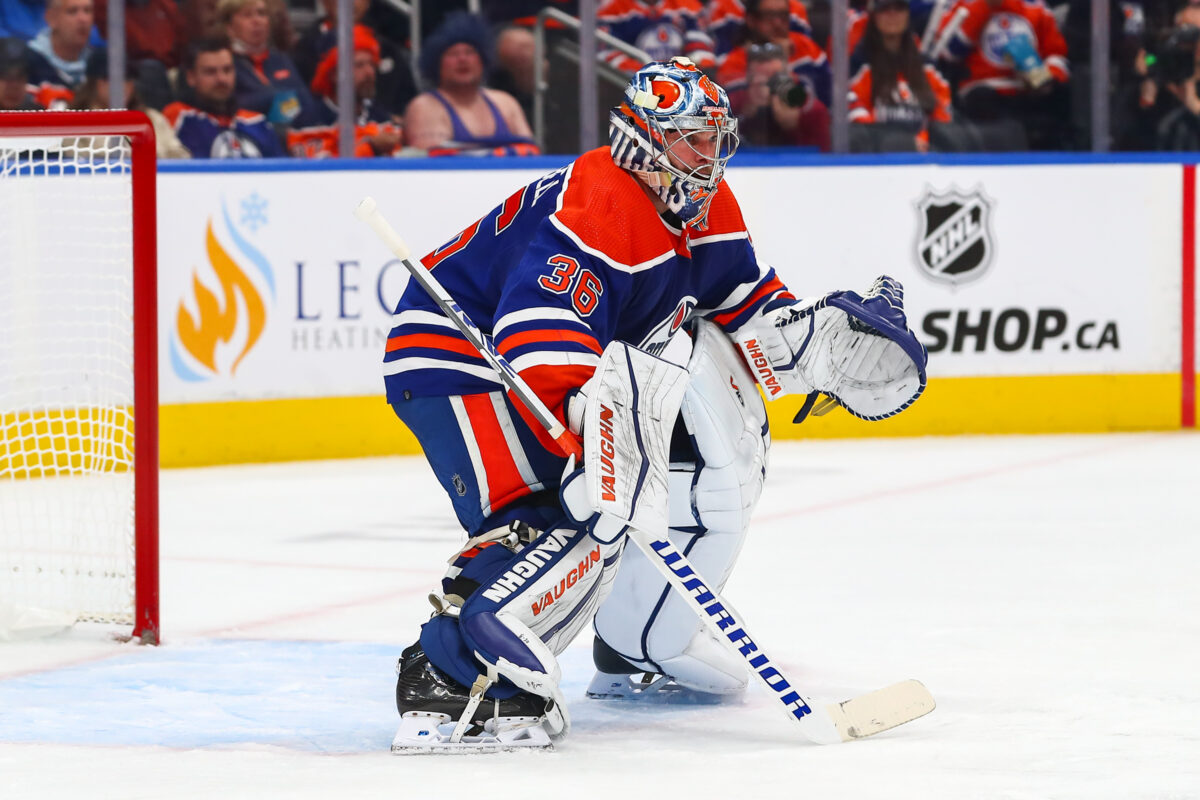 One team who could become a possibility is the San Jose Sharks, as they were able to free up some cap room by trading Timo Meier at the deadline, and they may have even more in the summer if they are able to move out Erik Karlsson. On top of that, James Reimer is set to become an unrestricted free agent, meaning they may need a goaltender to split duties with Kaapo Kahkonen. Perhaps Holland is able to take advantage of an inexperienced GM in Mike Grier and convince him to take Campbell off of the Oilers' hands.
The Arizona Coyotes, a team that has had zero issues taking on bad contracts in recent years, is another option if they choose to deal Karel Vejmelka this offseason, as are the Anaheim Ducks if they are able to find a trade partner for John Gibson. Of course, there could be a few other potential suitors for the underperforming Campbell, depending on what transpires between now and free agency.
Hart Won't Come Cheap
As far as what Hart could cost, Friedman didn't speculate, but you can bet the Flyers won't simply be handing him over. With that said, they may struggle to find a team willing to pay their beginning asking price, given that his current .906 save percentage would mark the third straight season he has fallen below the .910 mark. While some may be hesitant given those numbers, it's important to remember that this is a goaltender who, at the ages of 20 and 21, posted save percentages of .917 and .914. As mentioned prior, the talent level here remains extremely high.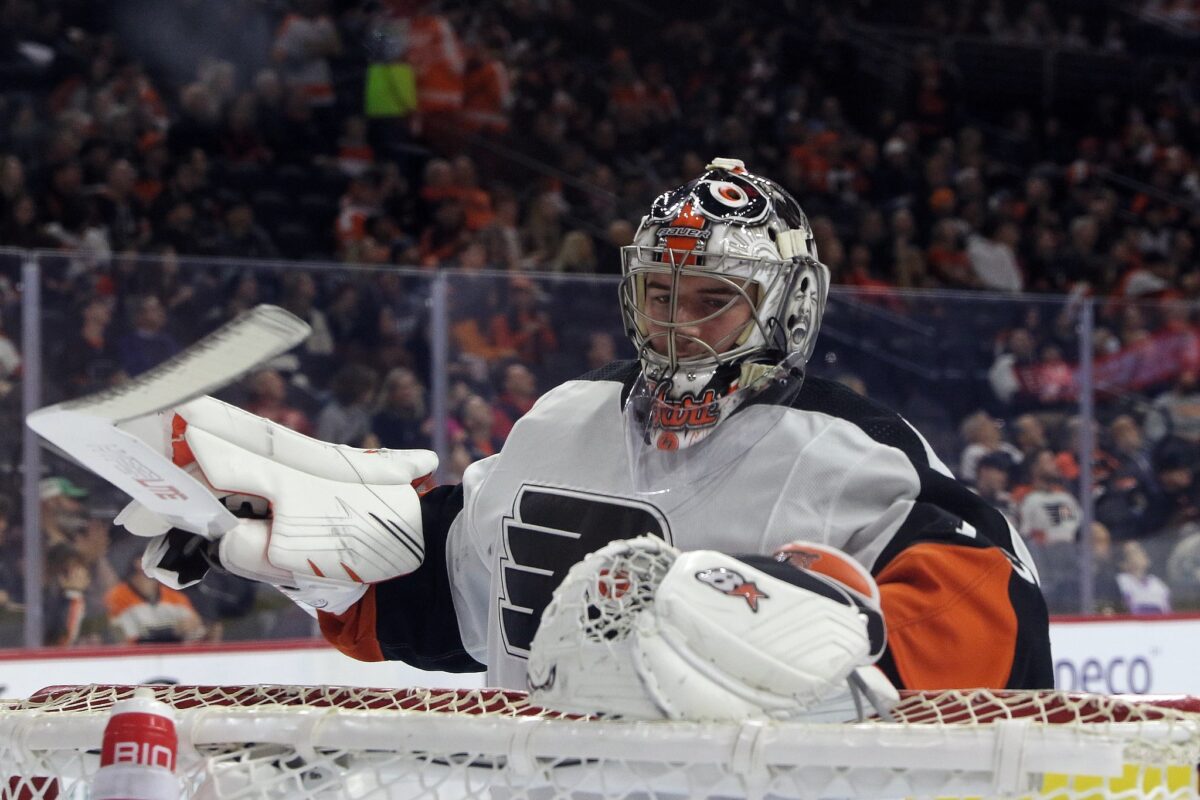 If Hart is indeed available, as Friedman is suggesting he will be, Holland needs to do his best to figure out a way to bring him in. If he's able to ship Campbell out, the Flyers netminder should be near the top, if not the number one priority this summer. With Skinner now locked in through the 2025-26 season at just $2.6 million, he and Hart could form one of the better goaltending duos in the entire NHL and turn what has been a weakness for this Oilers team for so many years into a major strength.
---