So, what's the deal with the Vancouver Canucks and J.T. Miller?
This season, I find myself growing more ambivalent about Miller. After his 99-point personal best with the Canucks last season, this season he's had limited impact on all aspects of the team's offense, defense, and special teams.
Related: Canucks News & Rumors: The Blues Being Blue, Hughes, Horvat & More
In running things by a good friend who's an almost 50-year-long Canucks' follower, we agree that Miller got everyone's hopes up. So much was expected of him, based on last season's 99-point performance. However, the truth is that those expectations have yet to materialize. 
There Are a Number of Things We Don't Understand About Miller
There are some things we just don't get about Miller and his relationship with the Canucks' organization. First, we were surprised they re-signed him before they attempted to work out any deal with Bo Horvat. Why Miller before Horvat?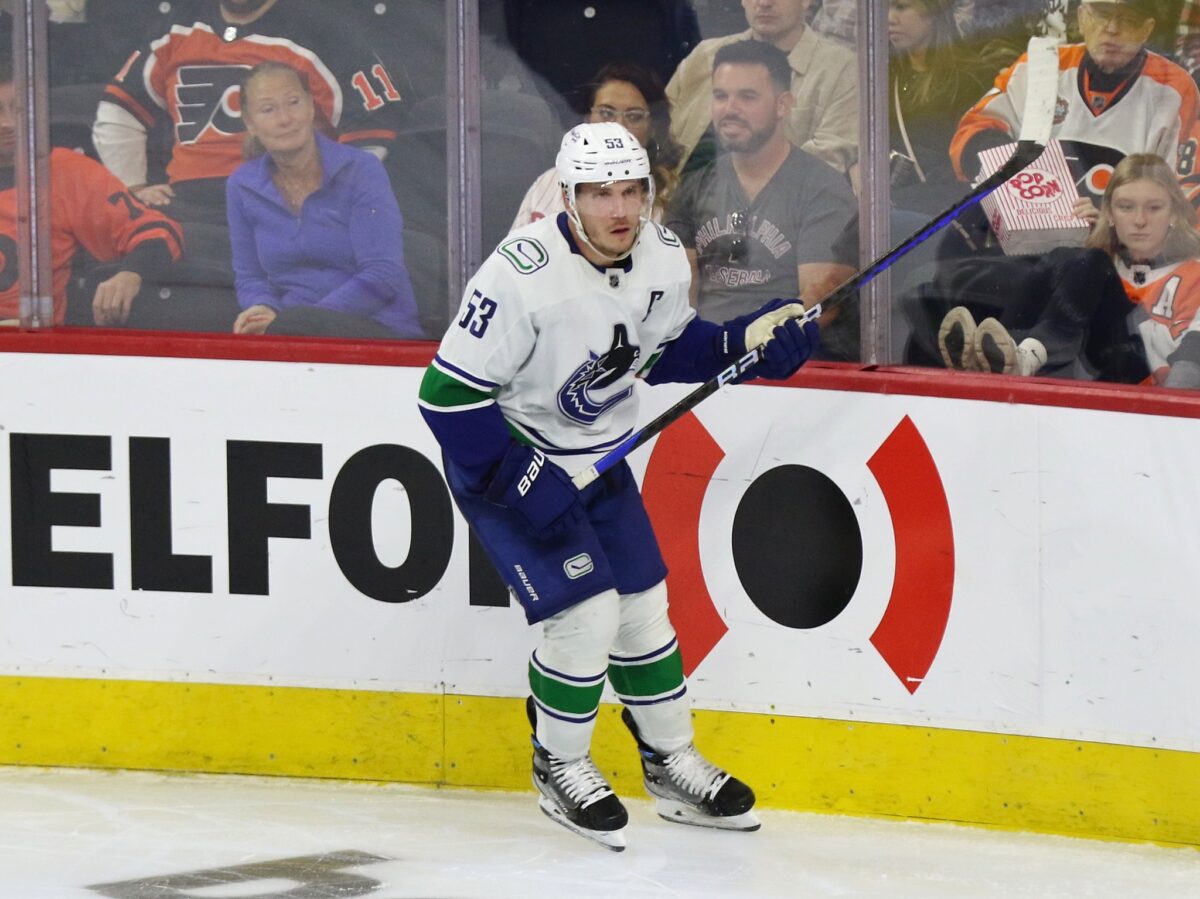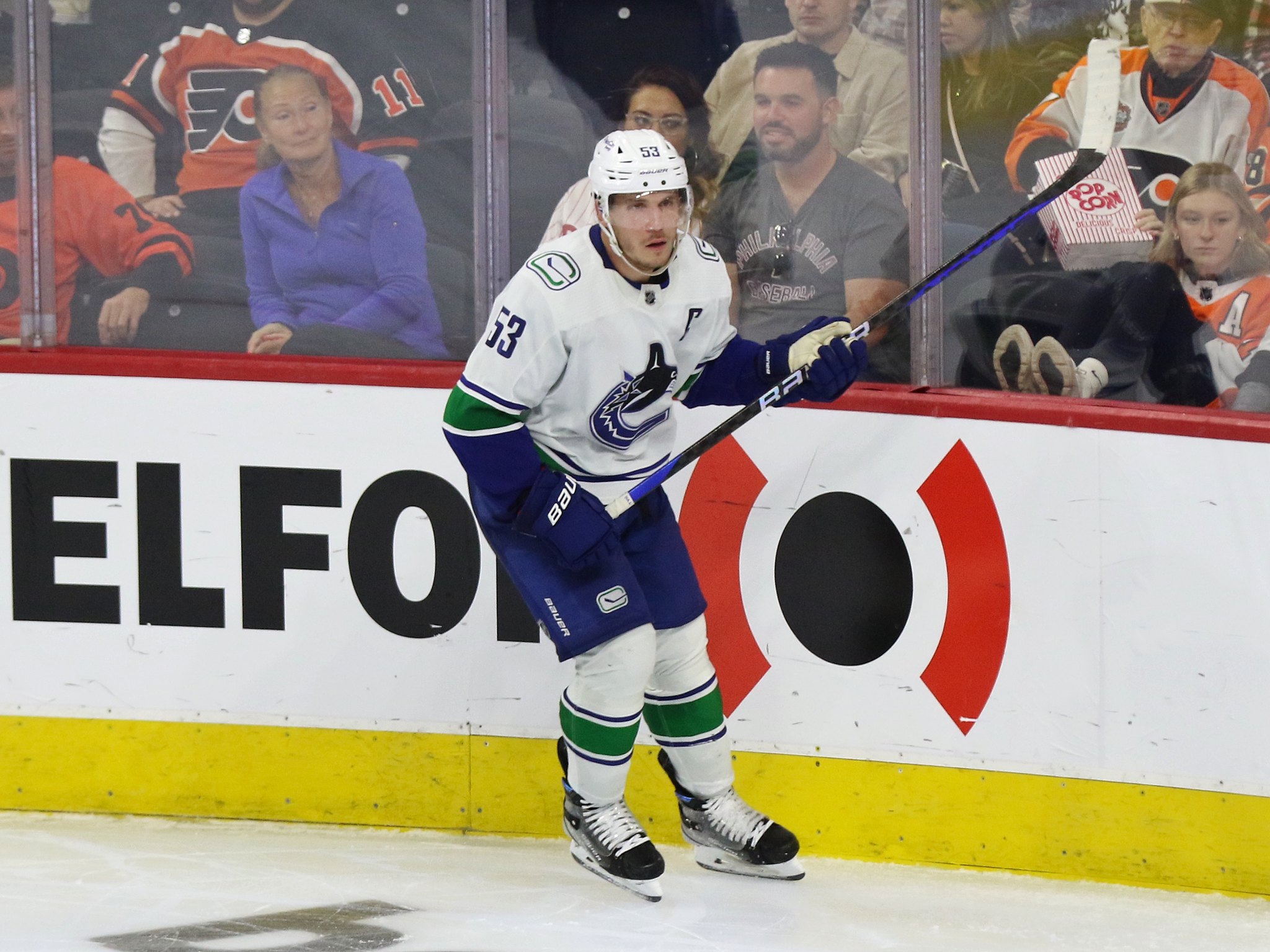 Furthermore, now that Horvat is gone, Elias Pettersson, Quinn Hughes, and Andrei Kuzmenko (with help from some others) are stepping up their game to fill the gaps left by him. It seems to us that Miller has not stepped up to any overtly obvious degree.
Where did he disappear? He has scored 20 goals and added 34 assists (for 54 points) in 60 games, but it hasn't really been the same. Something's different.
The Canucks Seem to Be Banking Their Team's Future on Miller
Still, for whatever the deal is, the Canucks seem to be banking on Miller as a key part of the team's future. Over the past few days as the NHL trade deadline came and went, there were rumors that the Canucks turned down at least one substantial trade offer for Miller ahead of the deadline. 
Related: Canucks Forgotten Ones: Mathieu Schneider
---
Latest News & Highlights
---
Specifically, Miller's name had been mentioned in trade talks with the Pittsburgh Penguins in recent weeks. Although the Canucks seemed willing to engage in potential trades involving other players – for example, Brock Boeser and Conor Garland, they didn't seem to blink on Miller's value to the team. 
There's some reason for this stance. What is it?
Miller Can Act Oddly at Times
This season, we've seen Miller openly berate teammates. Perhaps, that's a reflection of his passion for the game. However, from our perspective, it's also not cool to unleash in front of the fans. Does that kind of behavior prevent him from building solid relationships?
---
Latest News & Highlights
---
From what we see, it seems that the other players simply tolerate Miller. He and Pettersson seem cordial at best. Teammates play the game with him but don't appear to hang out with him. As well, there's clearly a lot more pressure on Miller this season from team ownership, coaches, fans, and media. He appears to take issue with that pressure. 
Perhaps he's frustrated. Since his breakout last season, opponent teams have studied his playmaking tendencies. Consequently, when he's on the ice he's often double-teamed and rendered ineffectual on plays he would have completed just last season.
Related: Quebec Nordiques – A History of Beer, Brawls, and Van Halen
If he were traded, any role he's currently playing for this team would be easier filled than the gaps in team structure still felt following Horvat's exit. 
Miller Sometimes Seems Like an Outsider to His Own Team
Miller doesn't let the media in too much. As a result, he's hard to read and warm up to. As Canucks fans, we obviously want him to be more successful on the ice. If he would just finish some clutch plays that win games (again, as Horvat has done), we would certainly forgive any rough edges. Like most Canucks fans, we want to embrace him once again as a driving force of this team.
Honestly, as fans who've been around the block for a while, we know that professional athletes, like anyone else, have ups and downs. So, it's possible Miller is simply going through a rough patch.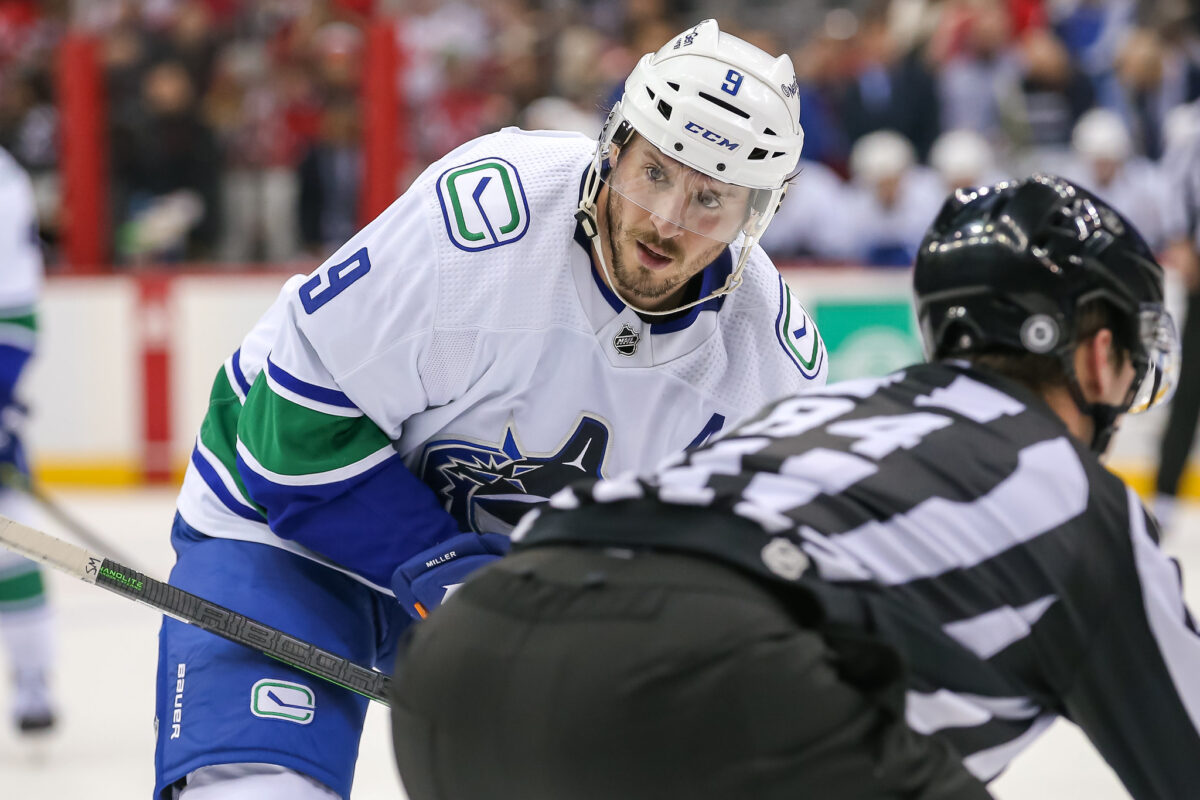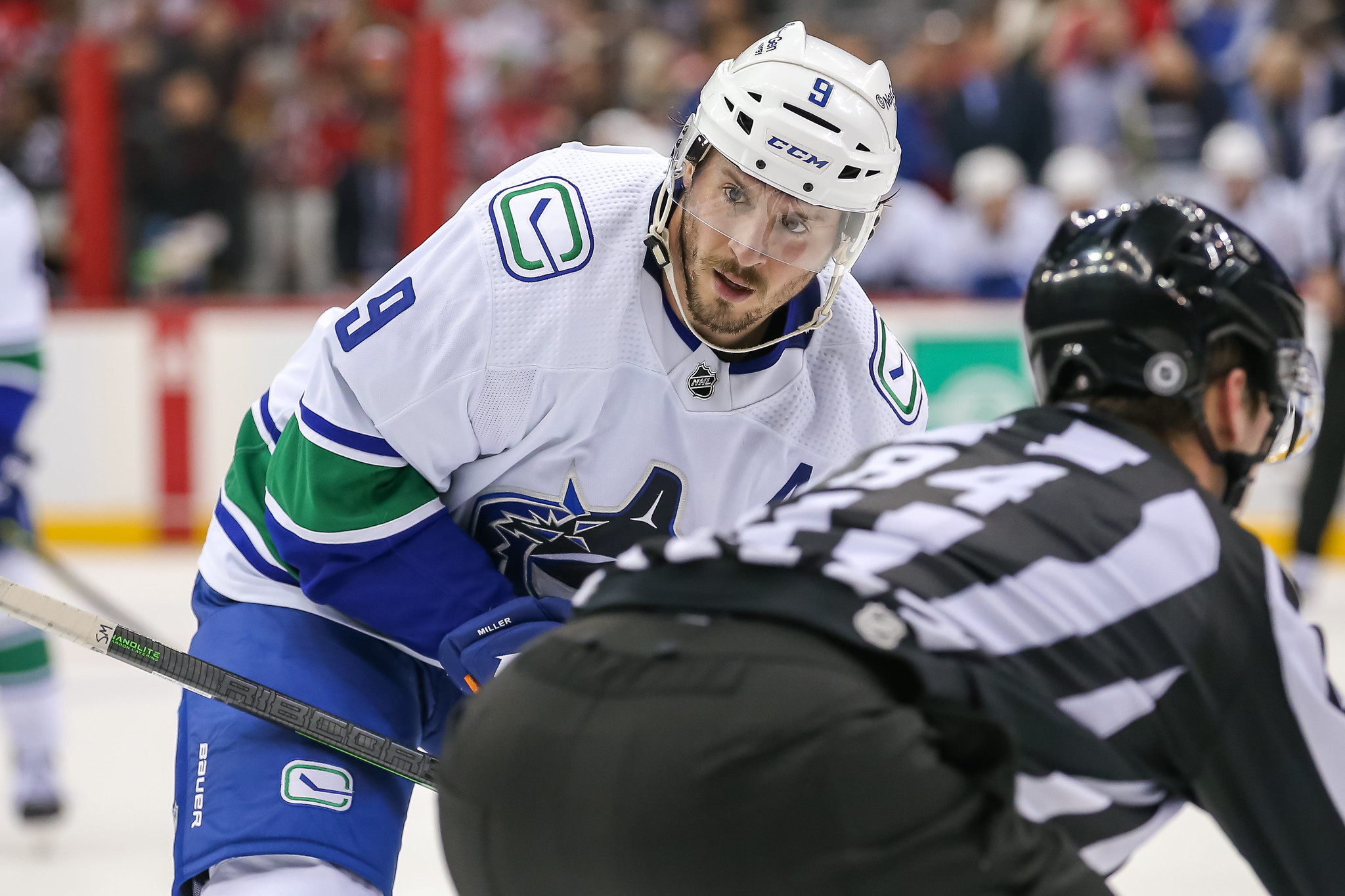 At the same time, it's understandable for fans to have high expectations for players who've achieved success in the past. Are these expectations too high? 
Perhaps they are. However, when we consider Miller's salary cap hit, the length of his contract, plus the loss of Horvat in the shuffle, it's understandable to think "What have you done for us lately?"
Time for Miller to Prove Himself Again in Vancouver
Ultimately, it will be up to Miller to prove himself on the ice and earn the trust and respect of both teammates and fans. The question is what can he do to move the needle in his favor? It has to be tough when things could be going better, and you know it. 
Related: 3 Problems the Canucks Must Solve to Become a Winning Team
Miller is perhaps his own worst critic, as most self-aware athletes are. He knows full well something in the mix (or with the mix) isn't working. So, now what? What can he do to help fix things?
We acknowledge that every player has their own personality and way of interacting with others on and off the ice. Perhaps we aren't being fair in judging Miller based on how much he opens up to the media or how close he is with certain teammates. What matters most is how he performs on the ice and how he contributes to the team's success.
You may also like:
So, the questions are: How can Miller up his game to make the Canucks better? and What is his place on this team moving forward if it is to achieve success?
Now What with Miller?
We have mixed feelings about Miller's performance and impact this season on the Canucks team. We acknowledge his past success but feel he hasn't lived up to expectations this season. We also feel that his contract signing was premature. We have concerns about his behavior toward teammates and his reactions to the pressures he might be facing from various sources: management, coaching, fans, and the media.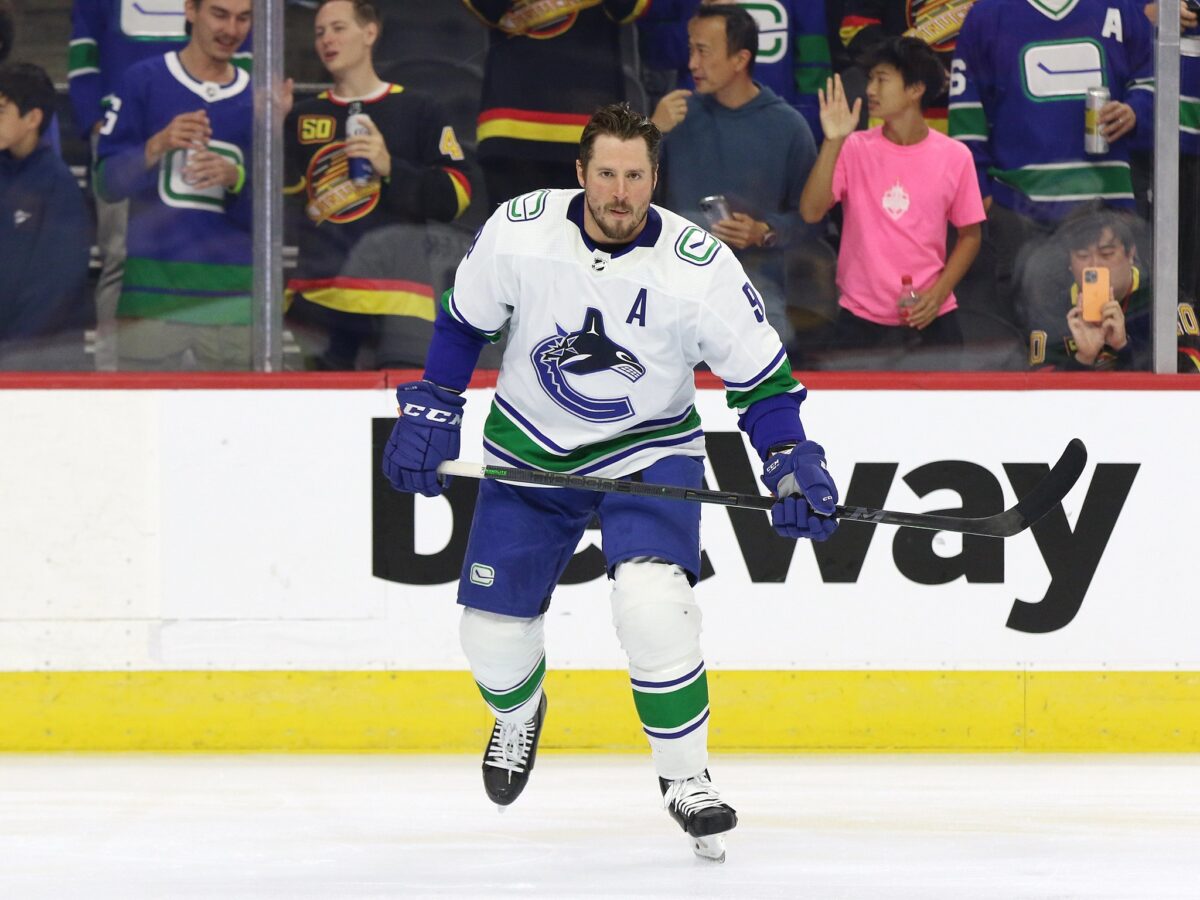 In all this, we probably sound like Horvat apologists. We liked and appreciated Horvat; but, he's gone and we wish him well with the New York Islanders. Now it's Miller time.
Miller's talent and potential are there; we've seen it. Coach Rick Tocchet is pushing for a tighter, faster, hard-hitting offense, gritty punishing defense, and aggressive special teams. These are all elements of Miller's game and he should excel at them.
The question is: Why isn't he?
---
---