In this edition of the Vancouver Canucks News & Rumors, the organization extended Andrei Kuzmenko on Thursday. Meanwhile, the Dallas Stars and the New Jersey Devils are aggressive in trading for Bo Horvat. Also, an insider believes Brock Boeser is among the players the Canucks could trade at the deadline. 
Canucks Sign Kuzmenko to Extension
Canucks' general manager Patrik Allvin announced they signed Kuzmenko to a two-year extension with an annual average value of $5.5 million. According to Rick Dhaliwal, the first year of the deal includes a $2 million signing bonus, while the second year has a $1 million signing bonus. The contract includes a 12-team no-trade clause, as reported by Elliotte Friedman. 
Kuzmenko is currently playing on a one-year $950,000 deal and has scored 21 goals and posted 43 points in 47 games. He is on pace to post 36 goals and 74 points this season. 
---
Latest News & Highlights
---
"Andrei is a player we worked extremely hard to recruit last summer," Allvin said. "He has been an excellent fit for our forward group this season, transitioning very well to the North American style of play. His passion and enthusiasm for the game has made a positive impact in the dressing room among his teammates and we are excited to watch him continue his career with the Vancouver Canucks."
Stars, Devils Among Teams Aggressive for Horvat
Dhaliwal reported the Canucks refused to meet with Horvat's agent Pat Morris who was in town this past week. Extending Kuzmenko and not meeting with Morris shows Horvat is officially on his way out of Vancouver. The Toronto Star's Nick Kypreos said he is hearing the Stars and Devil are among the most aggressive teams in pursuit of Horvat. He adds both teams want extended playoff runs and are willing to pay the price for the forward (from 'Why the Canucks-Bruce Boudreau fiasco is a symptom of a bigger problem for the NHL,' Toronto Star, January 26, 2023).
Related: Canucks Potential Return in Horvat Trade with Hurricanes
---
Latest News & Highlights
---
The Stars are at the top of the Western Conference with a 28-13-9 record. The organization has a few ageing forwards in Jamie Benn, Tyler Seguin and Joe Pavelski and is likely looking to capitalize on their team's impressive play this season. The Canucks could acquire a few young players from Dallas in return for Horvat.
Meanwhile, the Devils are on the rise and are second in the Metropolitan division with a 31-12-4 record. They can add Horvat and potentially extend him to a long-term deal. With Jack Hughes and Nico Hischier up the middle, they can have three strong forward lines by adding Horvat.
The Boston Bruins, Seattle Kraken and Carolina Hurricanes are a few other teams with reported interest in Horvat. The Canucks will have a lot of teams to discuss a deal with leading up to the March 3rd trade deadline.
Insider Believes Canucks will be Active Sellers at Deadline
Friedman said the Canucks will be active sellers at the trade deadline. Along with Horvat, he believes the team will trade Boeser and Tyler Myers. He adds that Thatcher Demko also might get traded.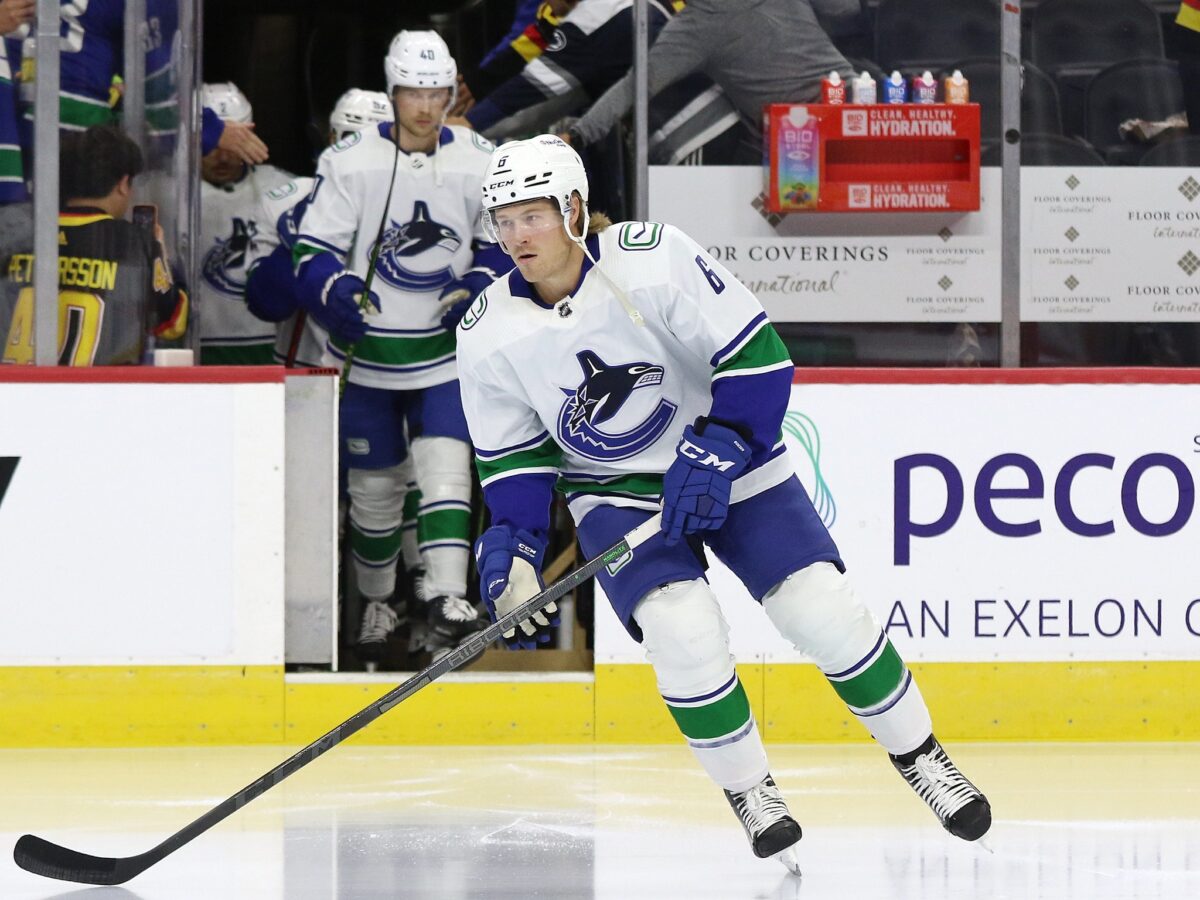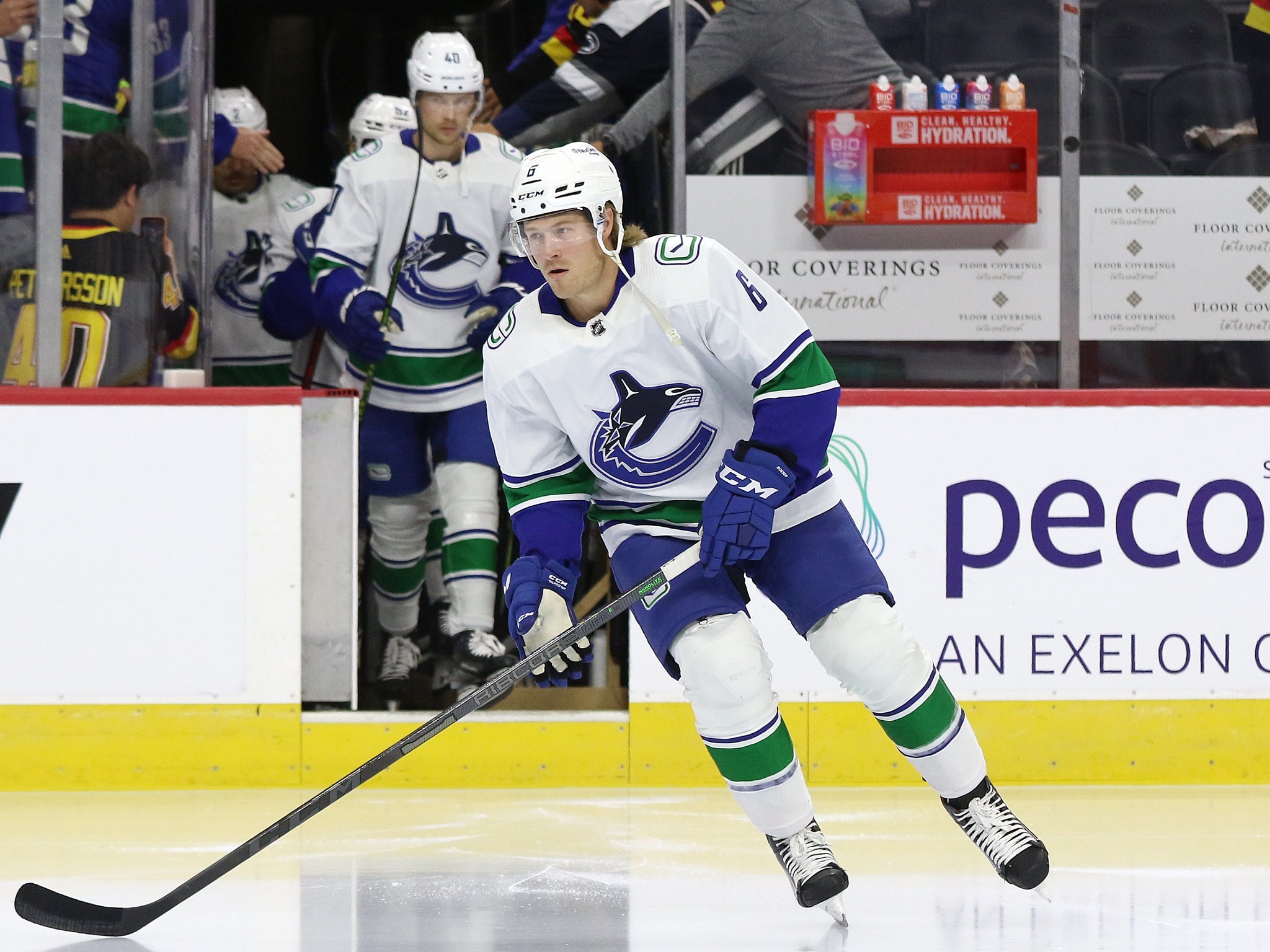 Myers and Boeser have been in trade rumors all season long. The Canucks have had a tough time finding trade partners for both players due to their cap hits. Myers has one season remaining with a $6 million cap hit, while Boeser has two seasons remaining on his deal with a $6.650 million cap hit.
However, teams will likely start to call on both players as the deadline approaches. In December, TSN's Darren Dreger reported trade talks involving Myers were expected to pick up. Teams who need help on their blue line will likely show interest in Myers, and a deal could get done if the Canucks take some money back. As for Boeser, Pierre LeBrun reported teams are giving more thought to the winger.
It would be a big win if the Canucks unload Myers and Boeser's contracts. The team is in a tough spot cap-wise and will need to clear it since they plan on retooling their roster.