TSN's Pierre LeBrun reported the Carolina Hurricanes checked in on Vancouver Canucks captain Bo Horvat. Originally reported a week ago, LeBrun noted the price for Horvat is too steep for the Hurricanes as the Canucks asked for centre Martin Necas. However, the organization lost Max Pacioretty, who suffered a torn Achilles last week and is on injured reserve.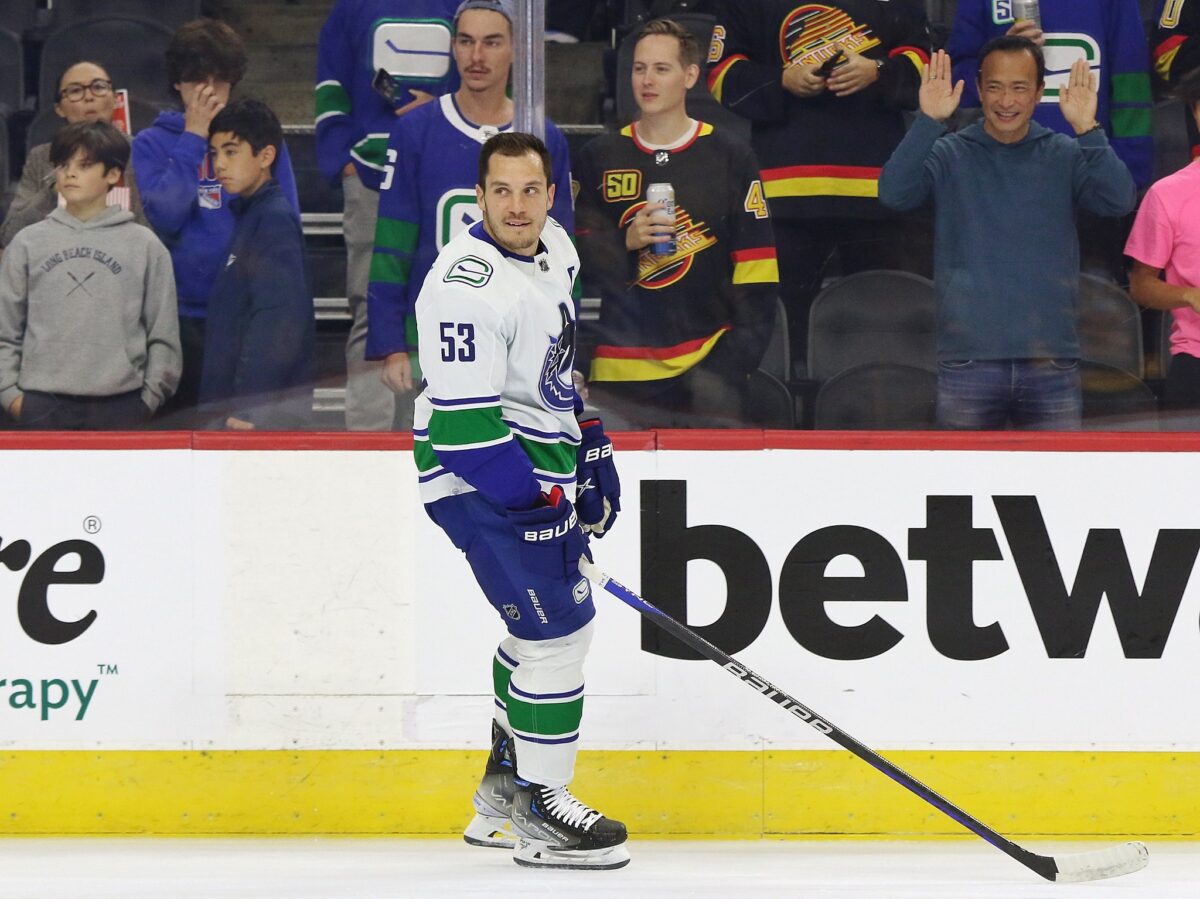 General manager Don Waddel said the team isn't in a rush to spend their newly found cap space and prefers players with term. Horvat is an unrestricted free agent this offseason, and the Canucks haven't allowed clubs to talk to his agent about an extension. However, with time winding down and a trade involving the forward becoming likely, they should allow those conversations to happen. 
If the Hurricanes can agree on a potential extension with Horvat, the Canucks could add a few quality pieces in return. Canucks' president of hockey operations Jim Rutherford said the team wants to trade for NHL players in their 20s. Although the organization likely won't receive Necas for their captain, Carolina has other pieces they can add. 
Seth Jarvis
The Canucks want to add a right-shot centre, which is why they are interested in Necas. However, if the Canucks can't pry Necas away from the Hurricanes in a deal for Horvat, they should aim for Seth Jarvis. Although he isn't a centre, the 20-year-old is a right-shot winger with one more season left in his entry-level contract. 
---
---
The Hurricanes drafted the forward with the 13th overall pick in the 2020 NHL Draft. He scored 17 goals and posted 40 points in 68 games in his rookie season and has scored seven goals and posted 23 points in 46 games this season for a career total of 24 goals and 63 points in 114 games.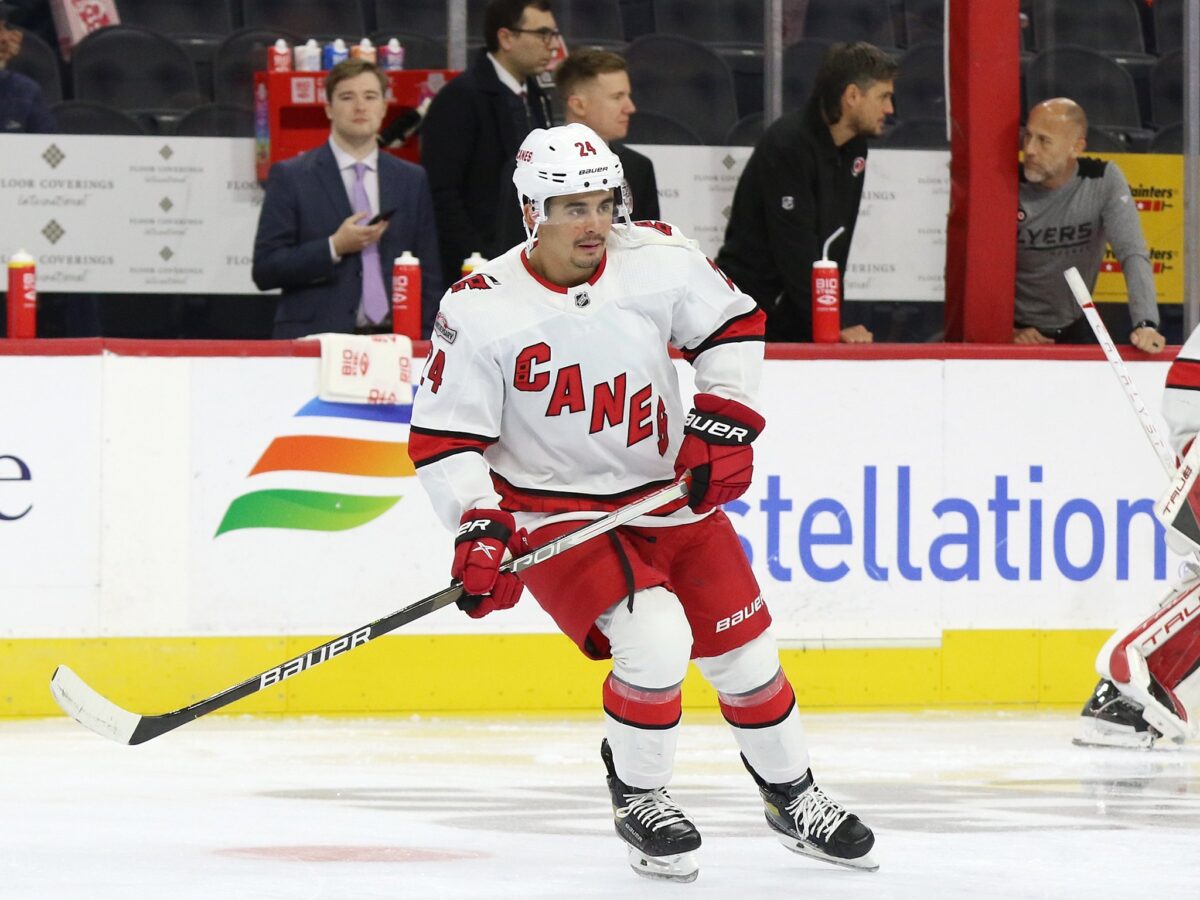 The Canucks are interested in trading their top right-wingers, Brock Boeser and Conor Garland. As a result, Jarvis would be a top-six forward for the Canucks. Joining the Canucks will allow the team to have two impressive wingers in their top six if they re-sign Andrei Kuzmenko.
Scott Morrow
Along with a right-shot centre, the Canucks also want to add a right-shot defenceman. The Hurricanes can fill that need by sending prospect, Scott Morrow. Morrow is a 6-foot-2, 194-pound right-shot defender and a 2021 second-round draft pick for the Hurricanes. The blueliner has spent the last two seasons in the NCAA with UMass. In his first year, he scored 13 goals and posted 33 points in 37 games, following up with six goals and 22 points in 24 games this season. 
Related: Canucks Potential Return in Horvat Trade with Kraken
---
Latest News & Highlights
---
The Canucks' need a right-shot defenceman both on their main roster and in their prospect pool. Morrow would instantly become the organization's top prospect when added. As an NHL player, he'd be the perfect d-partner for Quinn Hughes for years to come. 
2023 First-Round Pick
Although draft picks aren't a priority for Rutherford and the Canucks' front office, they are pieces the organization can add in return for Horvat. The Hurricanes are a team looking to make a deep playoff run and will likely end up with a late-round draft pick. Therefore, they shouldn't be hesitant on trading away their first-rounder.
The Canucks' prospect pool isn't great, and adding an additional first-round pick will help fix that problem. The organization previously traded away their 2020 first-round pick to the New Jersey Devils and their 2021 first-round pick to the Arizona Coyotes, which cost them an opportunity to add a top prospect.
Jesperi Kotkaniemi
The Canucks can add Jesperi Kotkaniemi as an additional piece with either Jarvis or Morrow. Kotkaniemi is 22 years old and is in the first year of his eight-year deal with an average annual value of $4.820 million.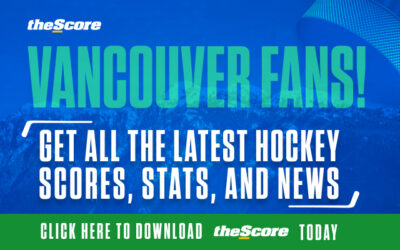 The Montreal Canadiens selected Kotkaniemi with the third overall pick in the 2018 NHL Draft. As a restricted free agent, he signed an offer sheet from the Hurricanes in the 2021 offseason for one year, which the Canadiens didn't match. The centre has struggled to play at the level expected, posting 41 goals and 107 points in 283 games. Although the Canucks would add a bottom-six centre in Kotkaniemi, trading for him is a risk. He is locked up for eight years and hasn't shown he is worth being signed for that long. 
Hurricanes Should Add Horvat for a Deep Run
Adding Horvat will take the Hurricanes to the next level as he will slot in as a top-six centre for the organization. Paul Stastny is currently the team's second-line centre, and adding a 30-goal scorer as a second-line centre will improve their chances of winning the Stanley Cup. If the Canucks allow Carolina to negotiate an extension with Horvat, they can get a great return. It's unlikely they'll be able to add both Jarvis and Morrow. Therefore, trading for one of them, along with Kotkaniemi and Carolina's 2023 first-round pick would be a great return.